One of the highest buildings 360 rooftop in Paris has been transformed into an ice skating rink from the 10th of February to the 5th of March – La Tour Montparnasse . This 210 meters2 and 689 feet, offers a panoramic view of Paris, and was created by Boaz concept.
Allez Paris ! This is super news as it's been a while since we've seen something this innovative in the capital. And heavens knows we could use a gust of fresh wind to the more traditional winter activities we do every single year.
The space will also be open in the evenings until 8pm and entrance for all is welcome from the age of 2 years old. You can also find other activities such as curling.
How awesome is this?! I'm so excited to check it out!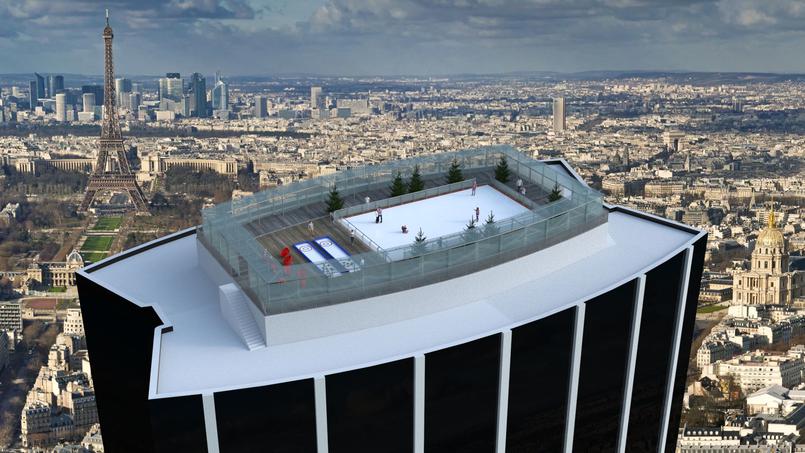 For the fancy there will be a champagne bar and also a stand for hot chocolate and other hot drinks for the whole family.
The history of the Tour via Paul Mcqueen:
The Tour Montparnasse is Paris? only true skyscraper. Its name is derived from Mount Parnassus, a flattened Parisian hill that was likened to the home of the Muses. In 1934, the SNCF decided to modernize the Gare Montparnasse, however, it wasn?t until 1959 that the first studies for the tower were conducted. Urbain Cassan, Eug?ne Beaudouin, Louis de Ho?m de Marien, and Jean Saubot were the four architects who came up with the winning design. In 1969, despite opposition to the building?s scale, President Georges Pompidou approved the project. Following four years of construction, the tower was inaugurated on June 18th, 1973.
The Culture trip has a cool list of Paris highest buildings, including the Tour Montparnasse
Address: 33 Avenue du Maine, 75015 Paris
Open 12noon to 8pm
12 euros and 15 euros entrance fee but you have your skates/ shoes for free.