This 29 room Parisian themed hotel is small but cosy and excellent for a romantic stay whether honeymoon or rekindling your love with a weekend in Paris. ?The idea is to take you on a sensual journey to secret parts of Paris. The boutique hotel is in the trendy South Pigalle neighborhood – with easy access to sightsee in Montmartre and other areas.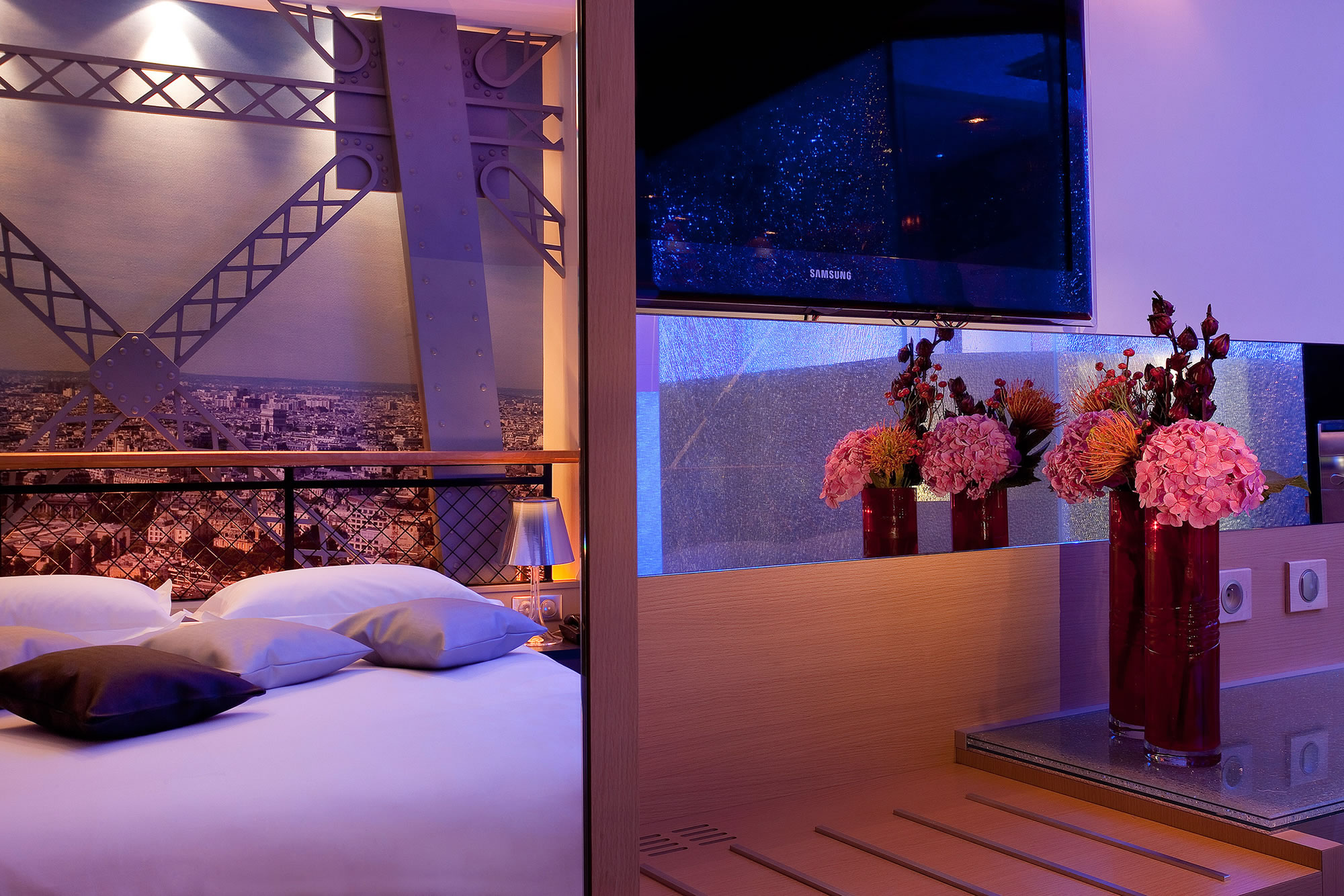 The staff speaks english and are very accommodating giving lots of tips on where to eat a nice french meal or go for a drink at a fancy cocktail bar in the Pigalle area.
The dinning room area was chic but we only went for breakfast – which included a full display of serve yourself hot and cold food, including juices, fruits, cereal, eggs and the typical Parisian croissants and pain au chocolat – bien sur!
The room we stayed was decorated to look like the Eiffel Tower, the beds so comfy we joked that we needed the same at home. ?There is?also a bath with a jacuzzi feature! ?Strong internet connection and we were given a complementary in-room drink on welcome. There is also air conditioning for those hot Parisian months.
The ++
the restaurant for breakfast was a FULL?treat
Rooms are?Parisian themed
Close to?Place de Clichy
Free wi-fi
More
Friendly concierge staff
Free welcome drink
Near by:
Musee Vie Romantic, KB, ?Rue Lepic, Aloha, Peco Peco, Lucky Luciano, Moulin Rouge, Cafe deux Moulins, Le Bal Cafe, DOSE