Paris in the Springtime! It?s the stuff of song lyrics and bucket lists. The Seine is sparkling, the trees are blossoming, the sun is shining and Paris is vibrant and colourful. We?ve put together some of our favourite spots to enjoy picnics, ice creams, long lunches and leisurely strolls – and of course get that perfect snap for Instagram!
JARDIN DU LUXEMBOURG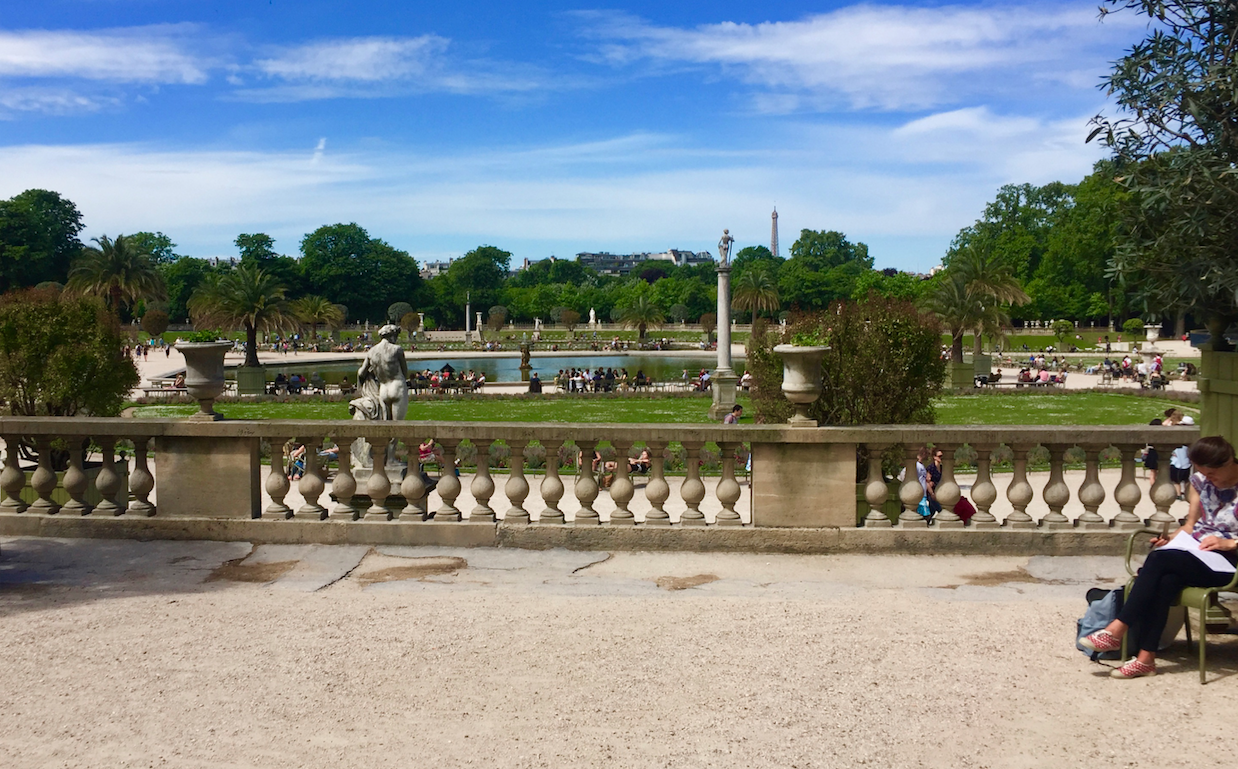 These majestic gardens in the heart of Paris are always buzzing with activity on a sunny day, but the atmosphere is friendly and relaxed. With big, leafy trees providing some shade, Parisians come here to eat, study, read, sunbathe and maybe even listen to music with friends (when I was there the other day, a group of teenagers were playing the Beatles? greatest hits on a speaker – at least they had good taste!). If you do come here to enjoy a picnic or just soak up some sun, make sure you sit on the ?Pelouse Autoris?e? (the ?authorised lawn?) – some grass here is strictly for viewing only! Alternatively you could enjoy use of one of the many chairs dotted around the fountain.
train stop: LUXEMBOURG (RER B)
JARDIN DES TUILERIES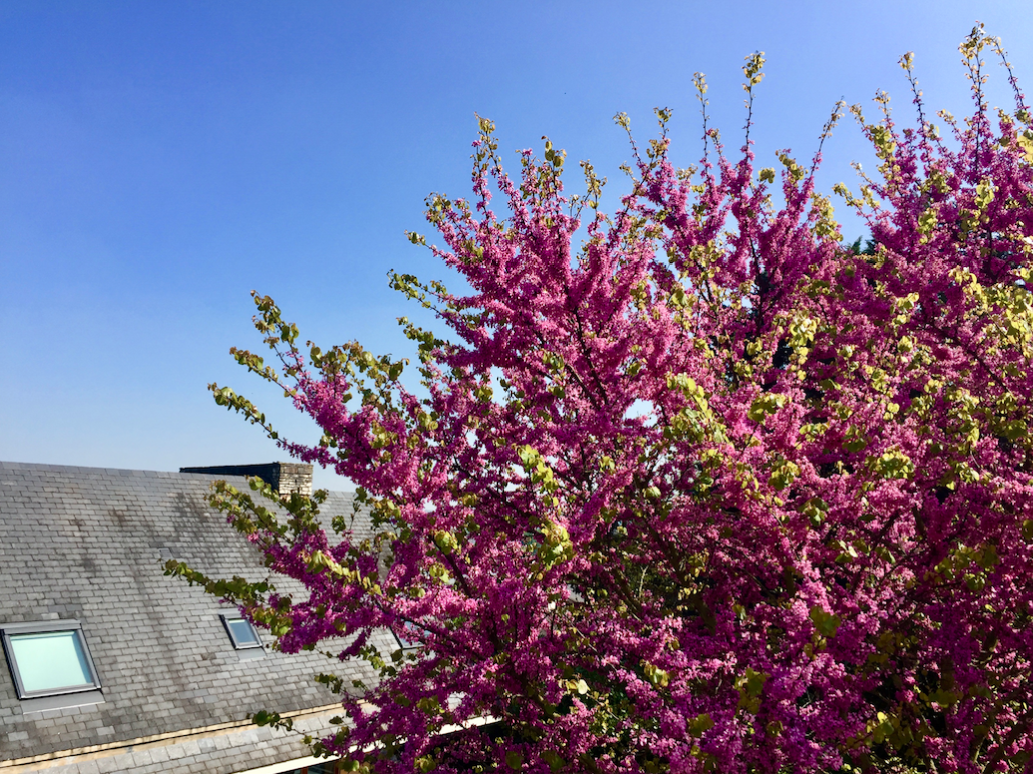 The perfect place for a sunny stroll on your way to the Louvre or the Mus?e d?Orsay, or of course between the two! Ancient sculptures, modern sculptures, multiple fountains, plenty of trees – but, be warned, not a lot of grass, so perhaps not the best picnic spot. If you?re not museum-ed out, the Musee de L?Orangerie is tucked in one corner and houses some of Monet?s most famous waterlily paintings – definitely worth checking out!
train stop: TUILERIES (Metro Line 1)
CANAL SAINT MARTIN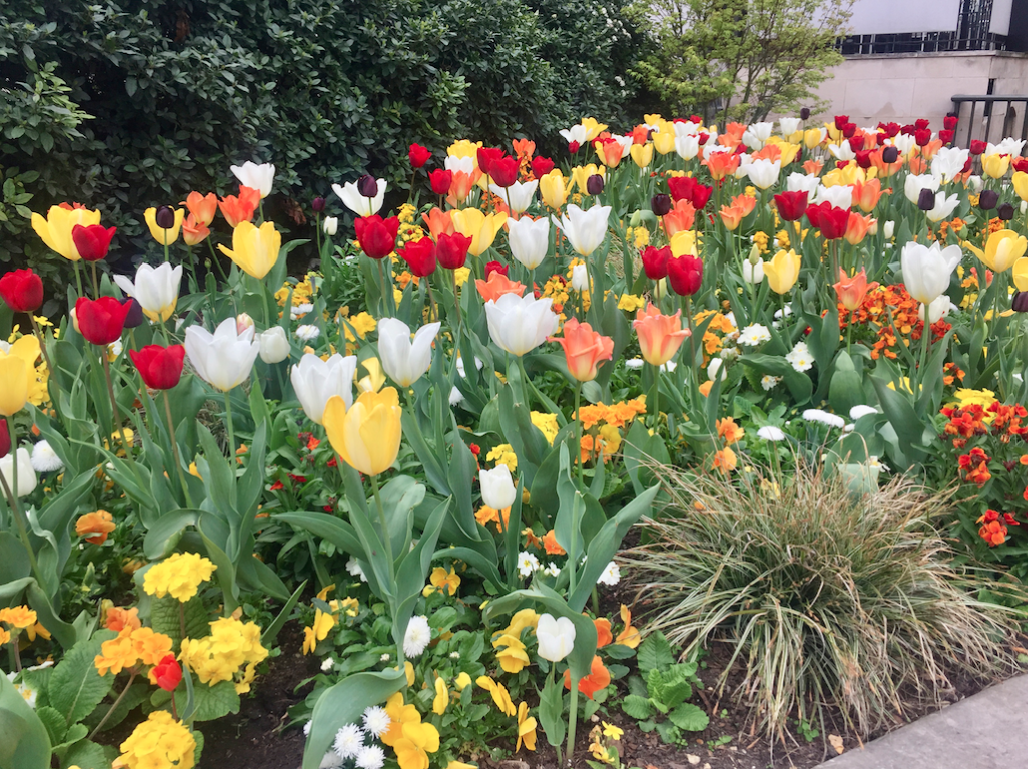 Funky bars and cute coffee shops abound in this picturesque corner of Paris! We recommend grabbing coffee or lunch at Chez Prune for some world class people-watching, or maybe a drink at eclectic cafe/bar Comptoire G?n?ral. For excellent coffee Ten Belles is your answer! Have it "sur place" in their cosy space, or if the soleil is shining get take-away and wander along the pretty canal.
train stop: GARE DE L?EST (RER E, Metro Lines 4, 5, 7)
?LE SAINT LOUIS
This little island in the middle of the Seine is a mini-paradise of ice cream and bronzing bodies as soon as the sun comes out. Make like a Parisian and stretch out by river with an ice cream from Berthillon (so many flavours to choose from!), or perhaps sit down for a classically French bistro-style meal at Le Saint R?gis. If you want to see some more greenery, hop over to the Square Jean XXIII on the Ile de la Cit? to see the small but pretty gardens belonging to the Notre Dame.
train stop: PONT MARIE (Metro Line 7)
This article could be pages long – Paris in the springtime is truly a magical place! A small piece of advice though: the French spring weather is more temperamental than the average two-year-old, so it?s wise to always carry an umbrella, even on the sunniest of days. Now go forth and enjoy this splendid city!