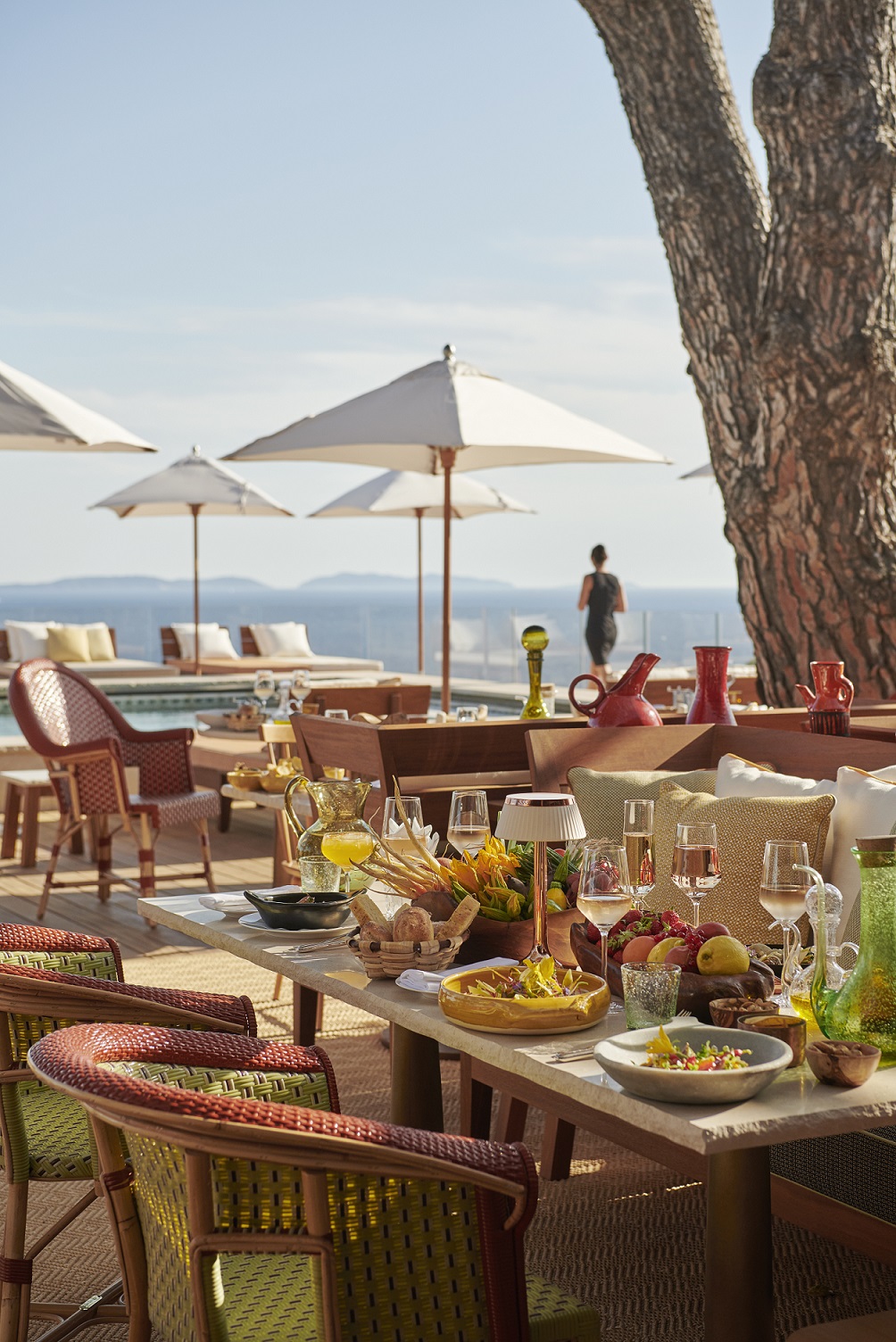 Perched high on Saint-Michel hill, in the pineforest of Cap Lardier overlooking Gigaro beaches, the five star Lily of the Valley, a member of the Leading Hotels of the World, opened in June 2019, and no doubt all the good fairies gathered around its cradle…
Lily of the Valley la Croix- Valmer : a haven of peace in the heart of Provençal Nature.
The hotel can actually be proud of its ravishing setting overlooking the Mediterranaen sea. It is made up of houses scattered in a host of larchers, arbutus and jasmines: nothing but a dream ! The owners bought a sort of dusty old hotel, le Souleias, had it demolished and called Philippe Starck, the famous designer who built le Royal Monceau or le Brachà Paris, La Corniche in Pyla…And there Starck gave life to a hotel truly dedicated to wellness and wellbeing standingout fromthe other 5 star hotels of the Riviera. All the houses, with their green roofs merge with Nature around and never overtop the neighbouring trees. An ambitious project for the hotel : keeping it open all the year round, which is pretty unusual for a 5 star on the Riviera or a palace in France.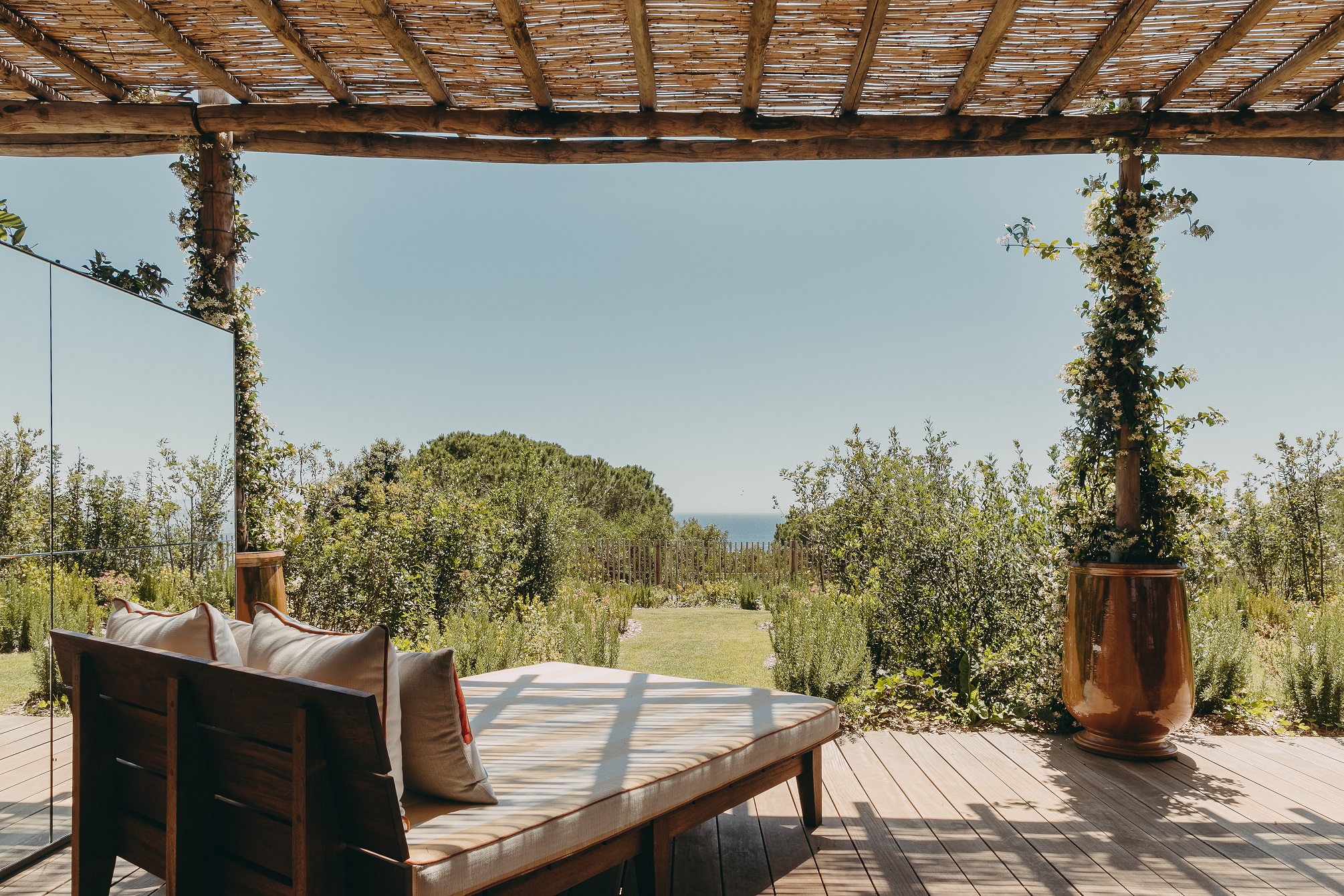 38 rooms and 6 suites , all of them with terraces facing the sea
All of them are in small houses bearing suggestive names as Iles du Levant, Cap Lardier, Cap Camara…and ranging from 37 to 115 sq.m. They have private terraces offering a stunning view of the sea. Starck has once more demonstrated is talent with a medley of wood, leather and mirrors covering the walls, cushions with ethnic impressions, furniture and hang-on modules made of rattan or straw, and his well-known half-height shelves full of various items from African totems to fine books. We are also impressed by the bathrooms with a great profusion of marble and mirrors.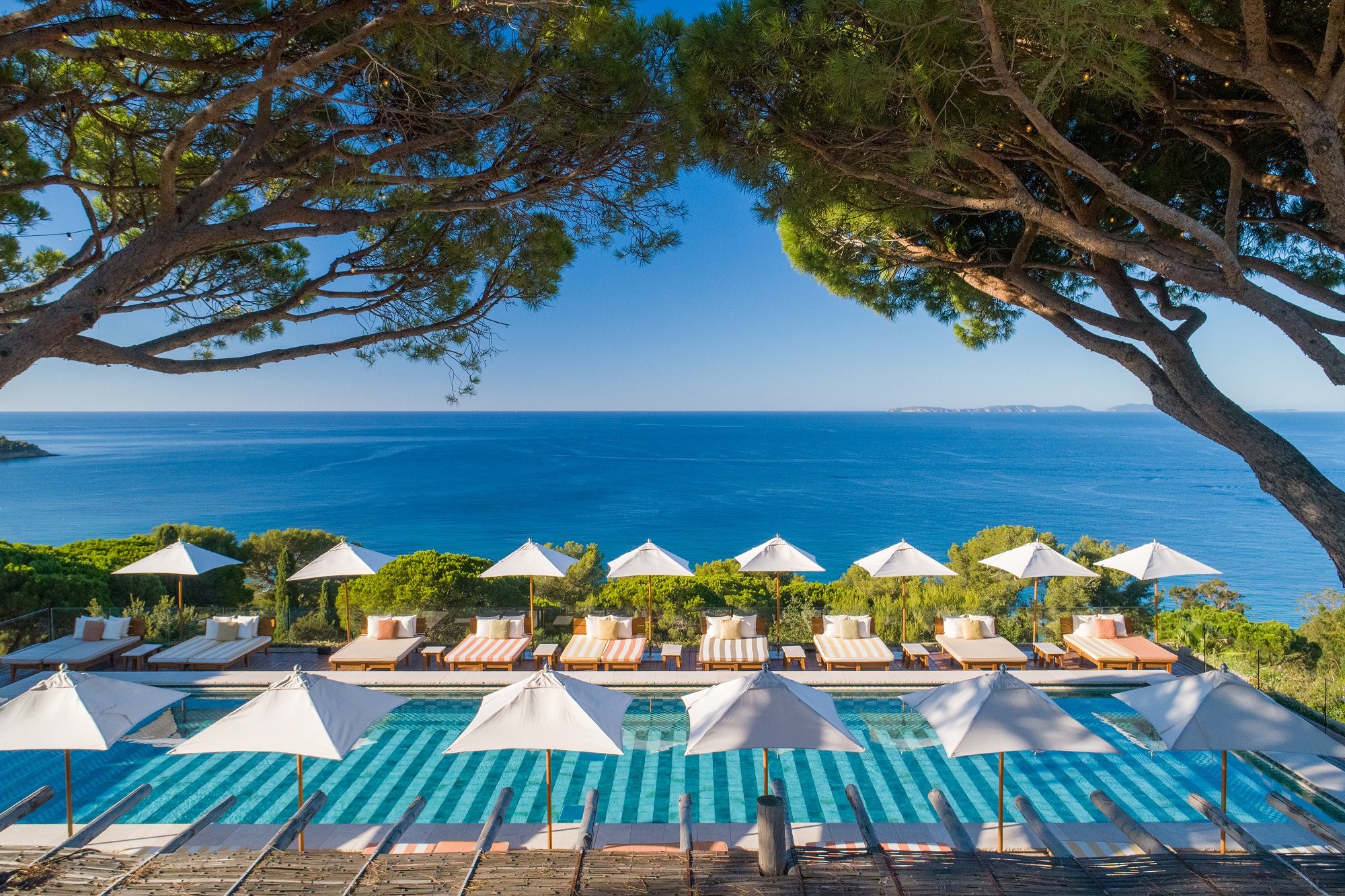 A restaurant facing the sea
Le Vista is the main restaurant on the edge of the fantastic 25m long pool. It has an outdoor terrace with a view over the sea and is open all day long. Again his cult collection of heterogeneous objects like books or knicknacks reminiscent of local craftsmanship ( carved olive wood pots, Vallauris ceramics…), are put into light by the warm and elegant materials (wood, glass or leather) on which they are laid. Vincent Maillard, the Chef who formally worked with Guy Savoy, Alain Ducasse, Francis Chaveau…aims to highlight a local cuisine : braised Sisteron lamb, Marseille-style cod, grilled squid…An indoor and outdoor bar serves a variety of homemade cocktails and juices. In the Wellness Village, a second restaurant offers vegetarian and vegan menus conceived by Chef Vincent Maillard together with a nutritionist and a naturopath.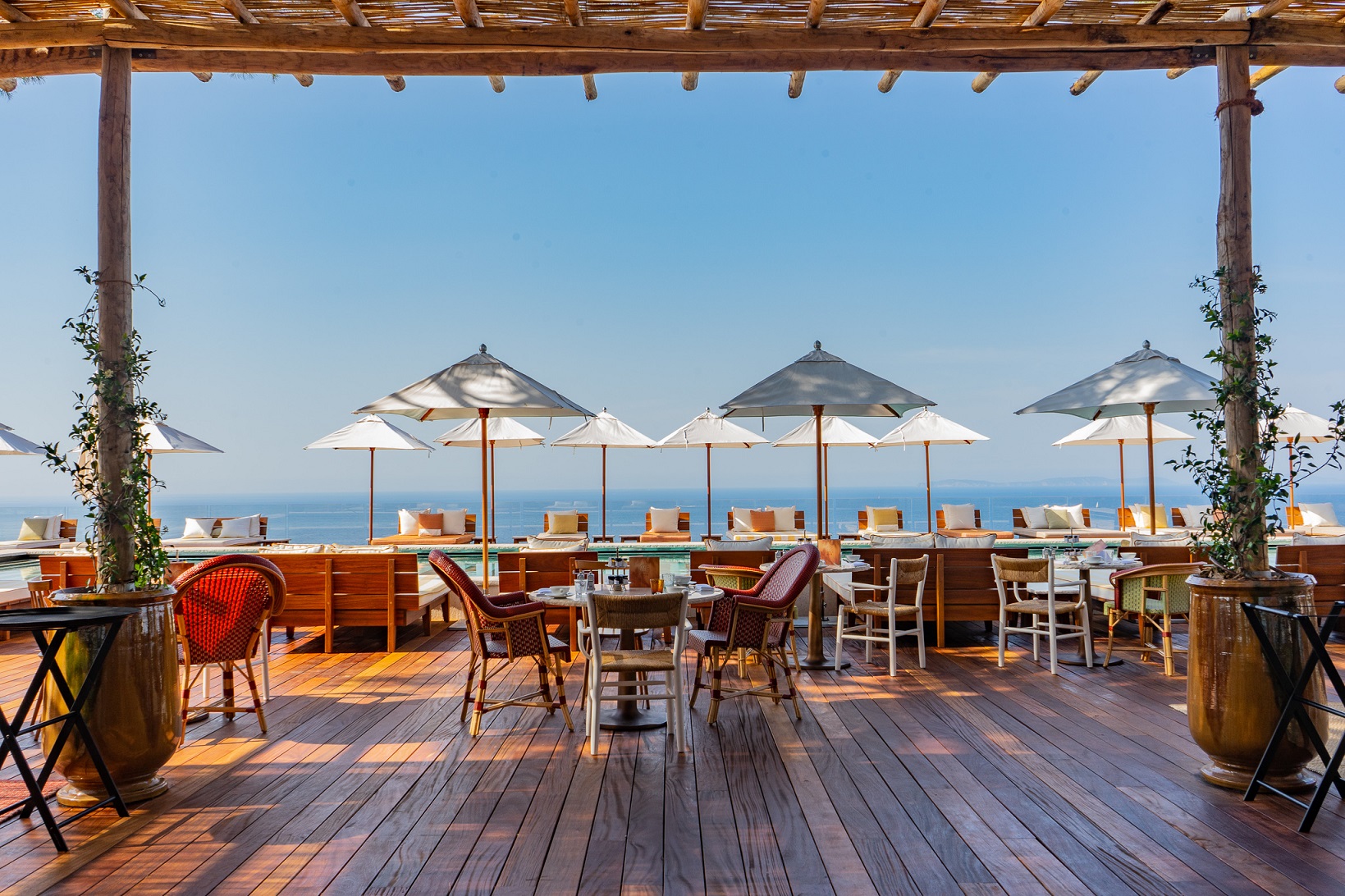 The Spa, a true wellness village
Last but not least Lily of the Valley stands out for its exceptional wellbeing offer.Far more than a simple spa, it is a wellness village which stretches over 2000 sq. m : Welcome to the Shape Club forpleasure and wellbeing! A fabulous outdoor heated swimming pool, 25m long, a fitness area with the latest Technogym equipment. And even more: a coaching room, a gymnasium for group classes, 7 treatment cabins, steam rooms and saunas, a restroom and the icing on the cake : a healthy restaurant. Don't hesitate to make a sport or yoga retreat ! And there is also a choice of programs for losing weight under the care of Dr. Jacques Fricker. The beauty treatments are stamped Esthederm Biologique Recherche for facial and body treatments, and Manucurist for manicure.