Stopped in for lunch at Folks and Sparrows – 14 rue Saint Sebastien, Paris 75011 and of course I have to share a little review and photos with you guys!
In between chatting and laughter, we smashed into some of the tastiest bagels and sandwiches in Paris right now: namely the Roast Beef Bagel topped off with a bottle of Goud (sparking cider from Germany).
My girls and I shared a center table with another group and admired the cutest stacked?epicerie?shelves?: cute packaged canned sardines, chocolates, artisinal olive oil &?salts. ?If you like offering unique food gifts you'll find your hearts joy here.
You can also leave with one of their cute Folks and Sparrow mugs or tote bags.
A great place to not just have coffee ( they carry beans roasted by one of my favorites Cafe Lomi in the 18th arrondissement of Paris). You can find special lunch menus with?quiches, bagels, salads, sandwiches made fresh daily.
Folks and Sparrows, owner Franck chatted with us about his concept store, it's food and rustic decor, his past life in Brooklyn New York and his love for Paris.
Great food, coffee and folks in a minimalist rustic ambiance. Perfect for families too!
We'll be going back soon…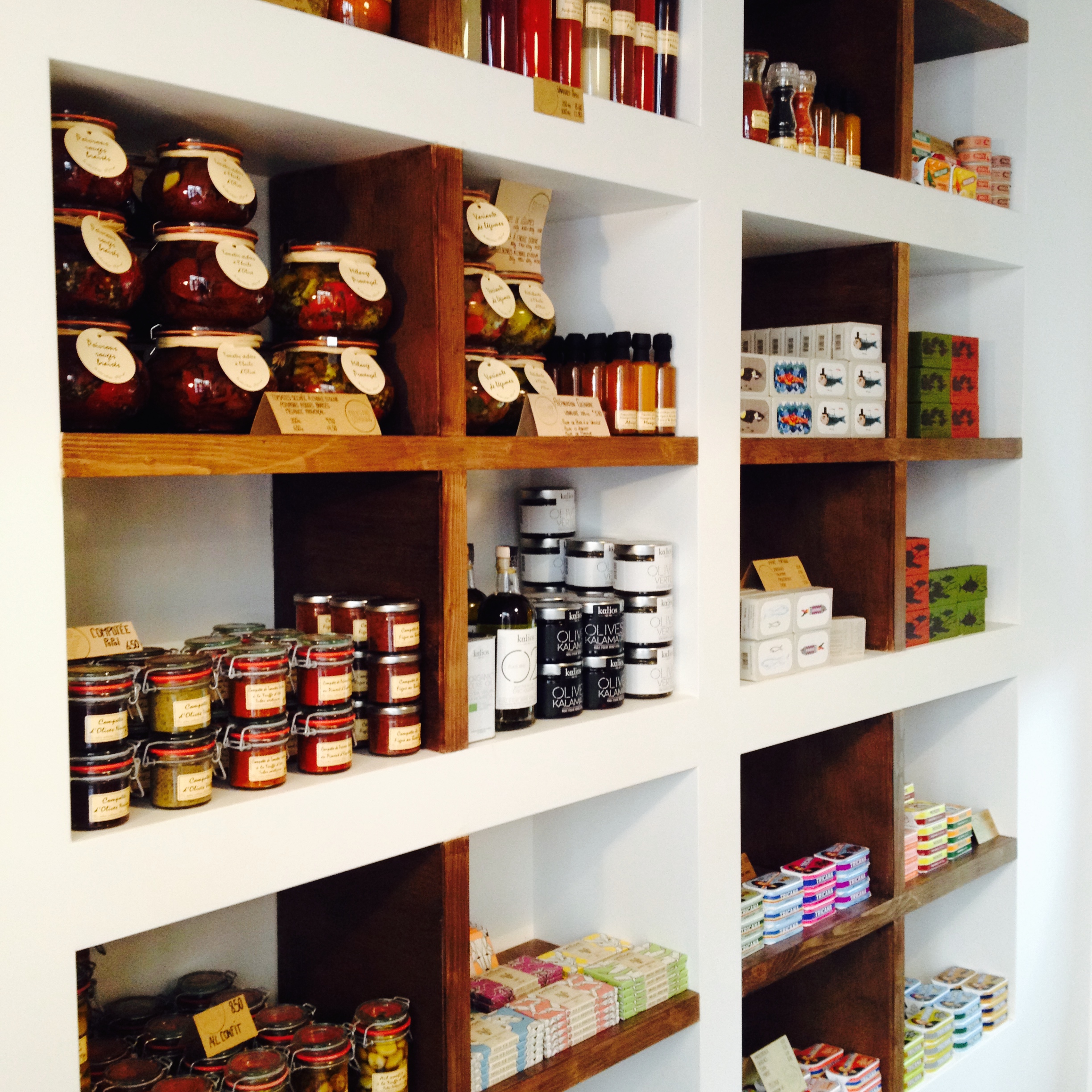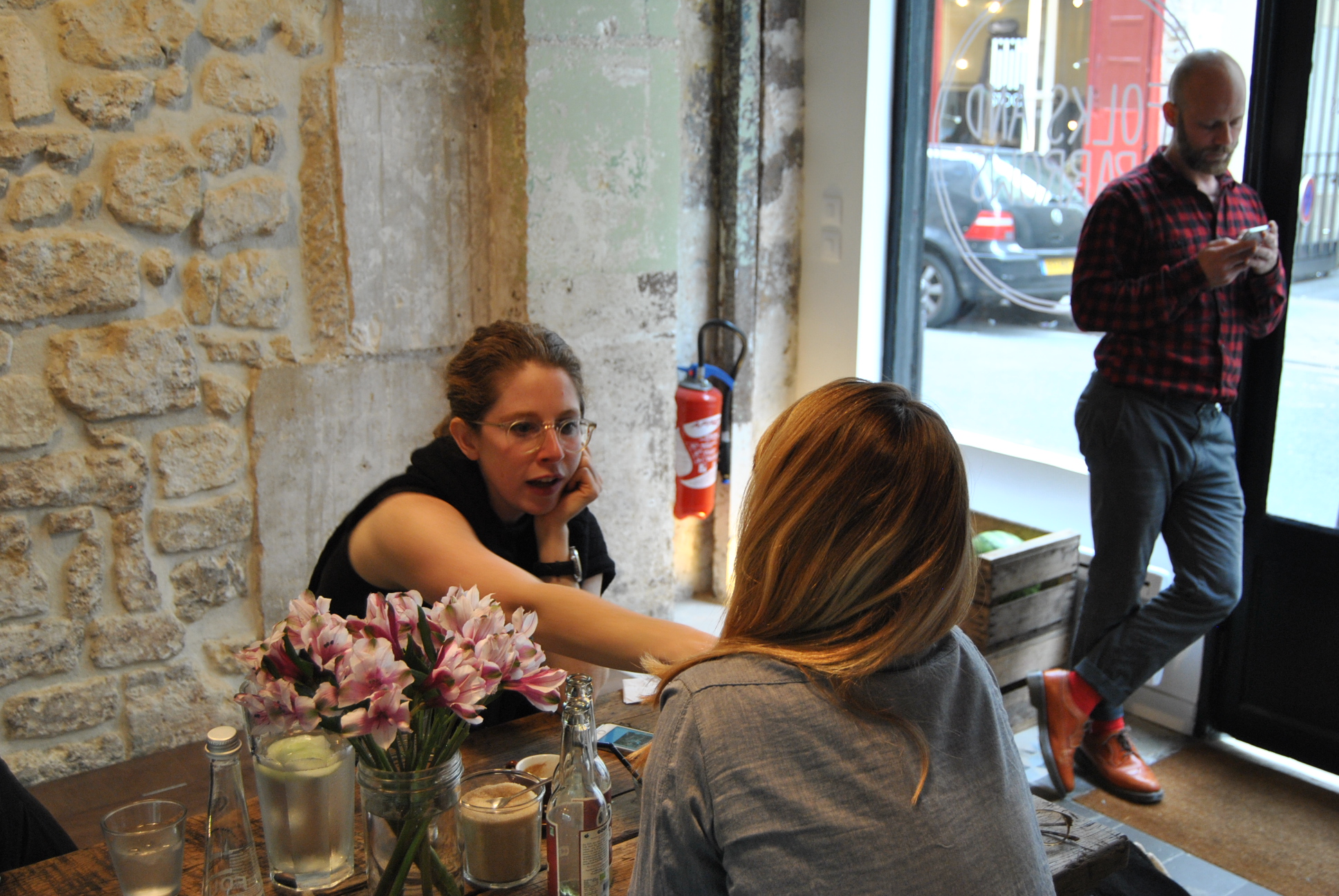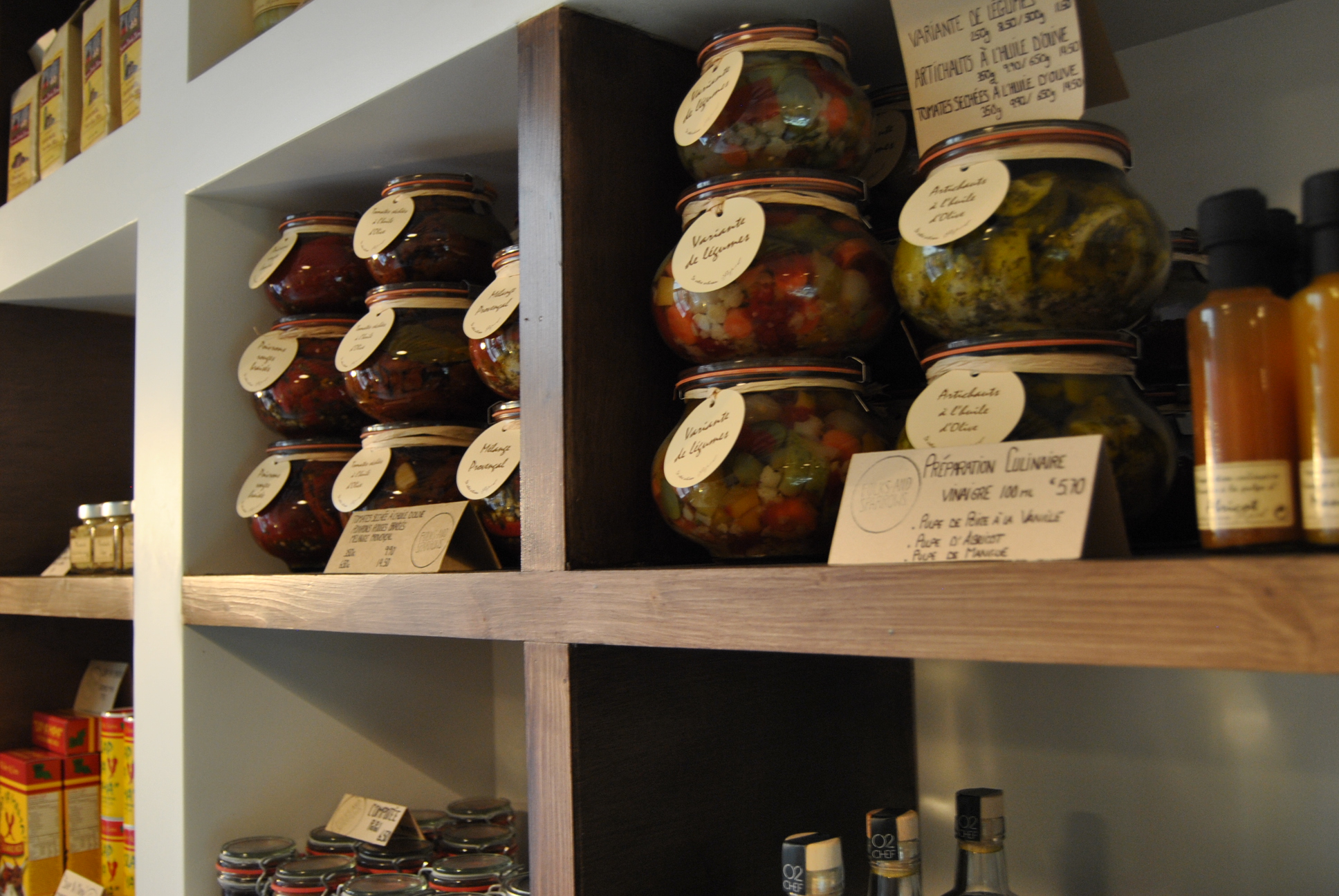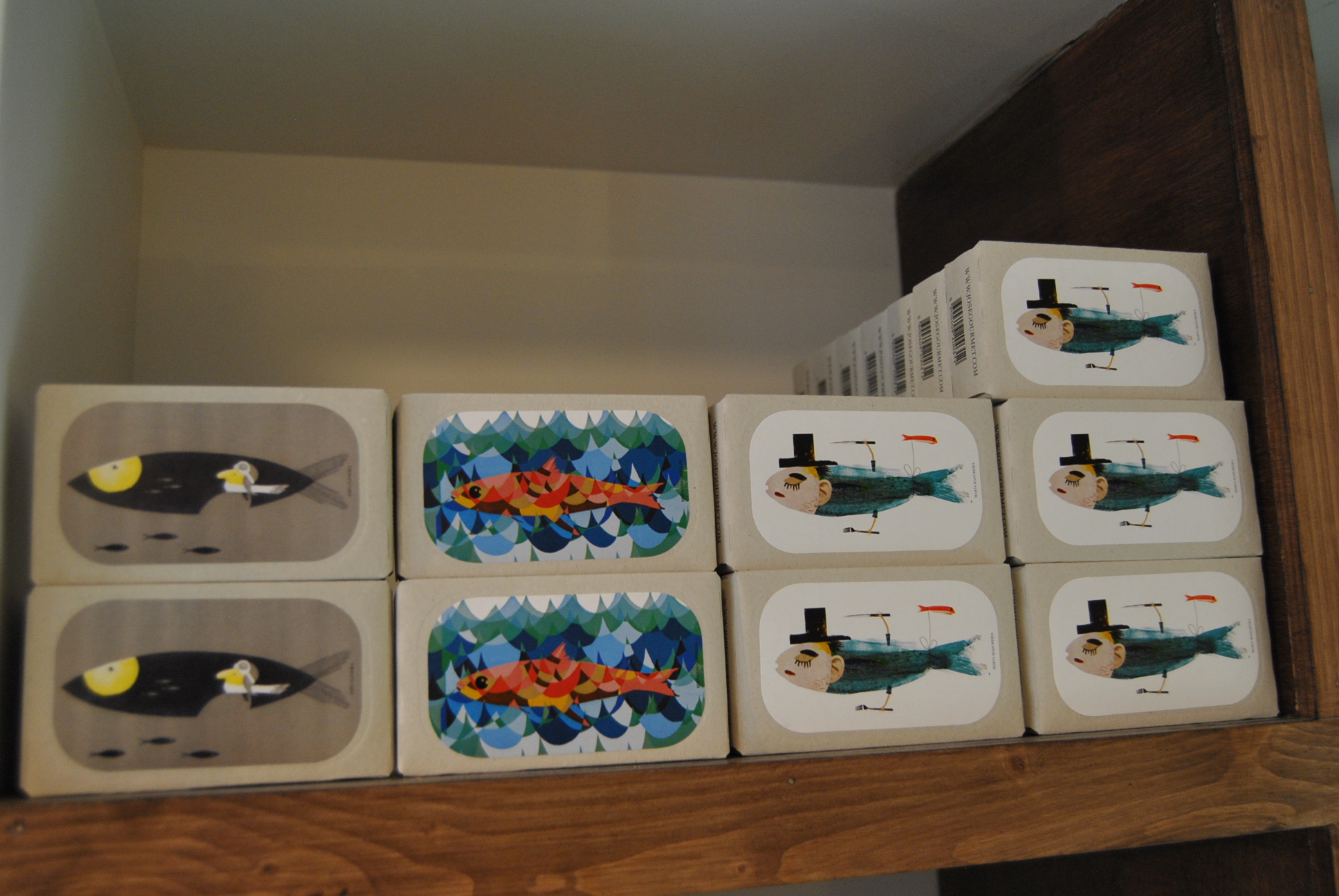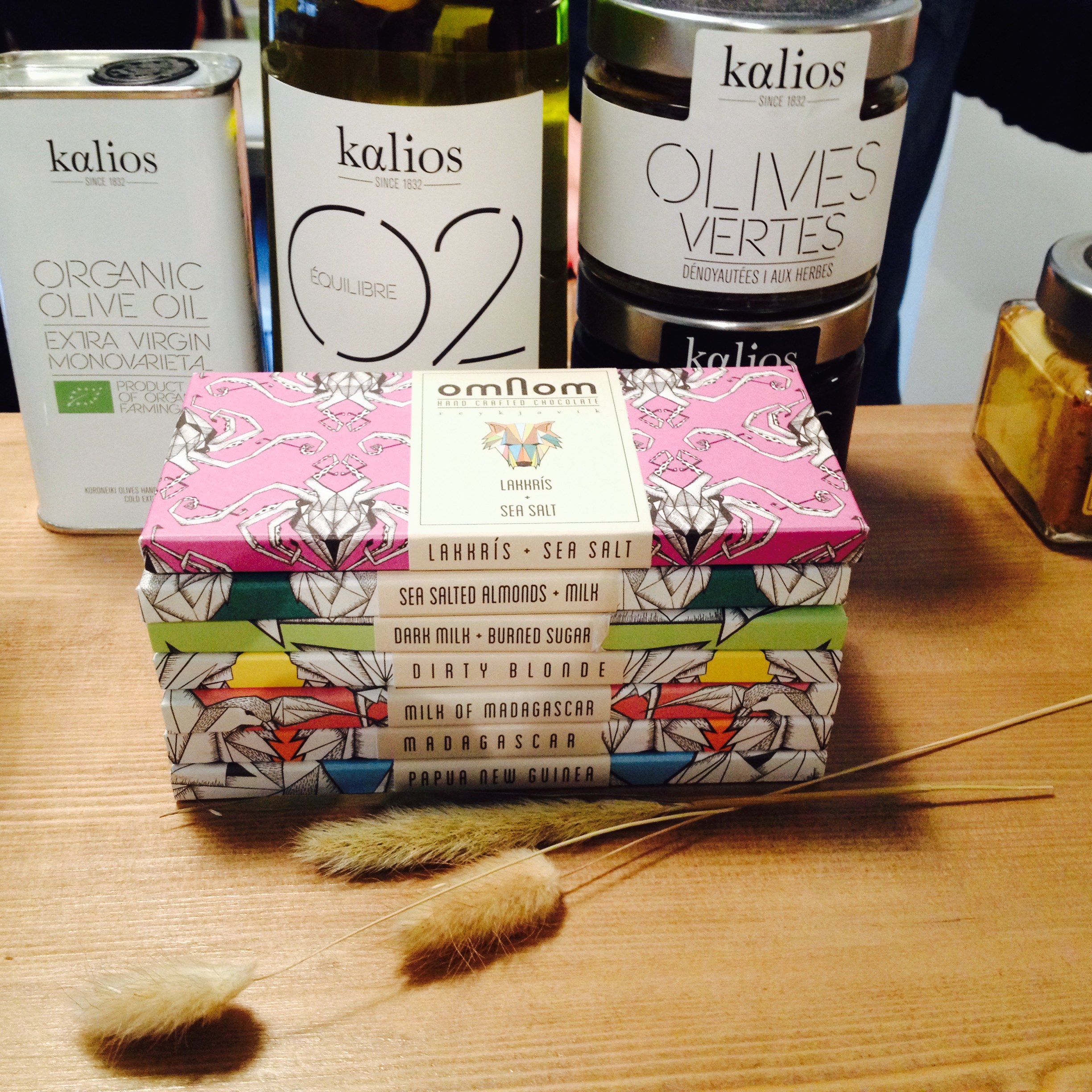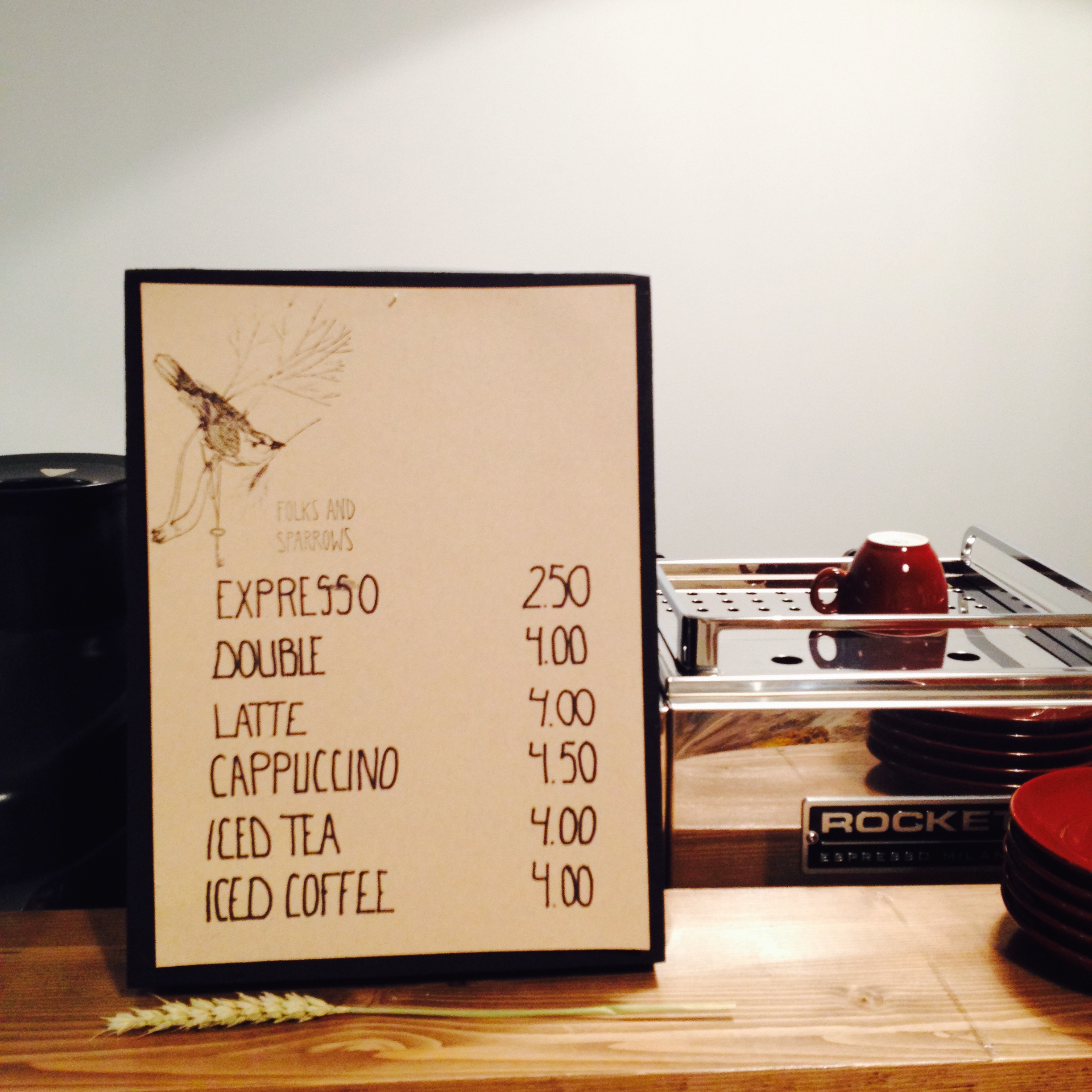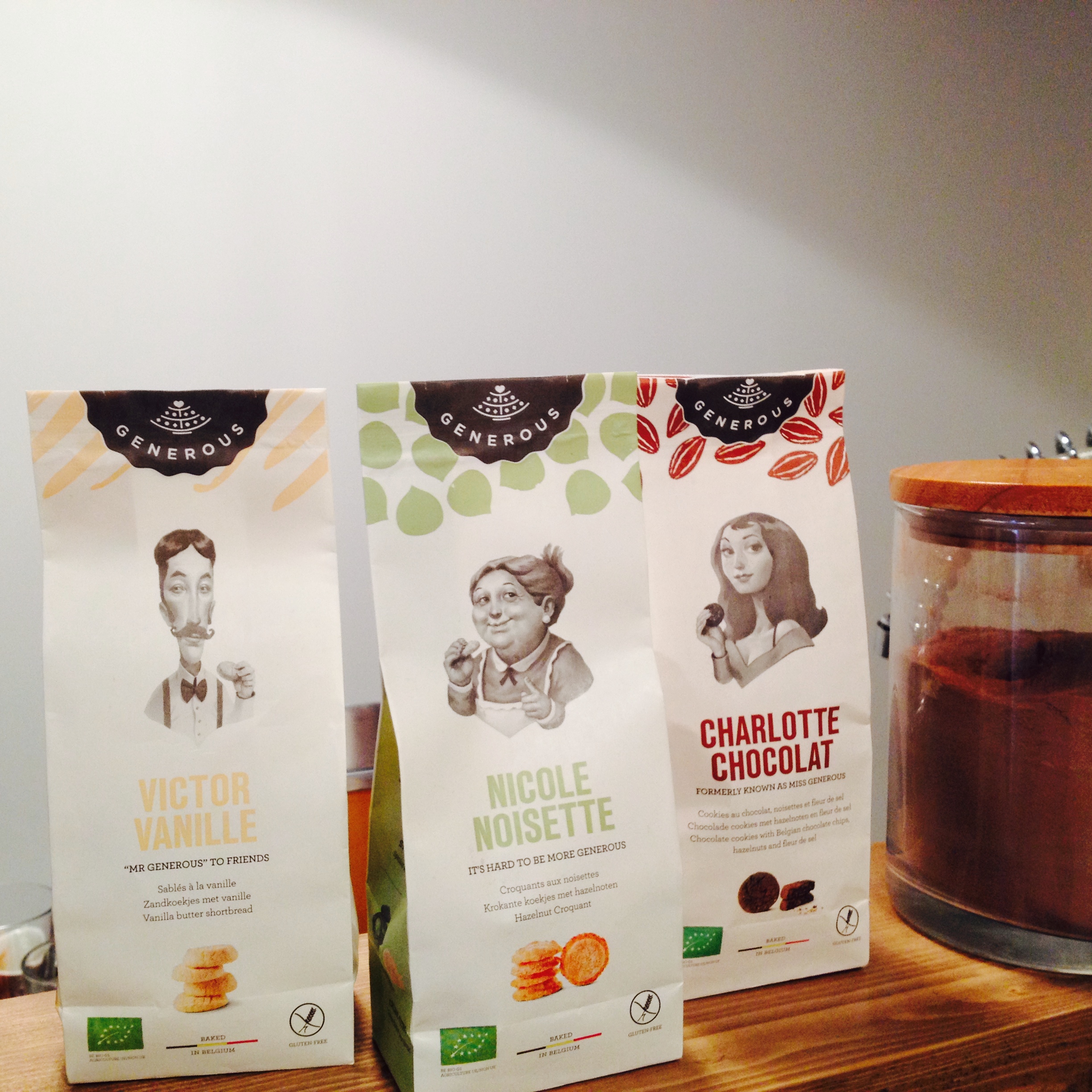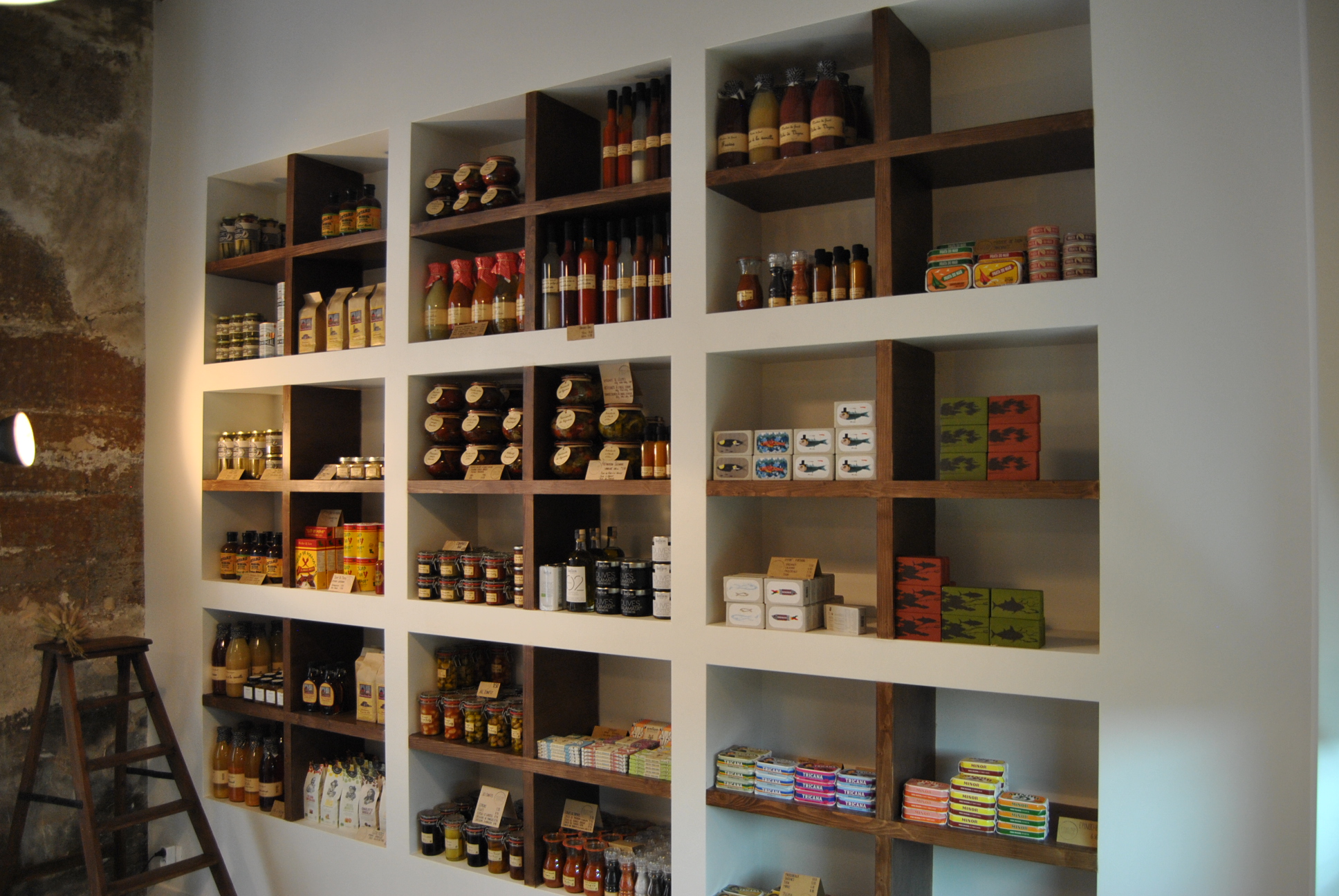 Address:?14 Rue Saint-S?bastien, Paris 75011
Open: Tuesdays 10am to 7pm (CLOSED MONDAYS!)
Metro: Saint-S?bastien – Froissart (line 8)
Map it: