Typically,?on any given sunday in Paris, most places are closed. That's right, it's usually the?quietest day of the week mostly filled with strolls to the local market?followed up with a?sporadic stop at the corner terrace for a quick espresso.
Us Anglophones with our high weekend standards love to relax but also recharge with weekends out. ?As much as we appreciate the slow life (we're in France Quand m?me!) we do take our Sundays seriously, don't we? And that's where Yasmin comes to the rescue with Sundays in Paris; a website dedicated to showing us how to have a sunday well spent.
Because sundays should also be about options: exploration,?brunch?and coffee chats, right?
We first met Yasmin on a chance encounter while spending the morning with Youssef, the cheerful owner of Fragments coffee shop – he insisted that we should know each other! He was right. Somehow our?equal appreciation for good coffee led our time together to unfolded like petals slowly opening to sunlight, and the summary is this interview ?below for your reading pleasure.
Hang with us:?FACEBOOK?**?GOOGLE +?**?PINTEREST?

Tell us a little bit about yourself; what you do and how you ended up in Paris

This is always an interesting question because I never know how to start. By way of background I grew up in Australia where I?ve lived for most of my life although I was born in Jordan so I also travelled back to the Middle East frequently while I was growing up. I crave the feeling and growth of being outside my comfort zone, which for me tends be living and exploring new places.? I?ve always had a desire to live in Paris so after finishing my studies in Australia I relocated to this beautiful city.??
Things you?re passionate about in Paris?
Good coffee and food and Sundays in Paris. Sunday would have to be my favourite day of the week. The French take their day of rest very seriously so unfortunately lots is closed on Sunday.? There?s an amazing sub culture within Paris? forever growing food scene where lots of interesting people and doing lots of exciting things with coffee and food. Especially with coffee?where the culture of drinking good coffee is slowly developing in the city.?
What is your favorite area of Paris and why?
Ah this is a hard one. I would have to say the 11 eme, I?m bias because that?s where I live but it?s so densely populated with great bars and restaurants.? The roof of my building has amazing views of Paris, which is another reason why I love the 11 eme but it?s hard to say because there are great aspects of every area in Paris. Even in the grim and gritty parts of Paris beauty can be drawn.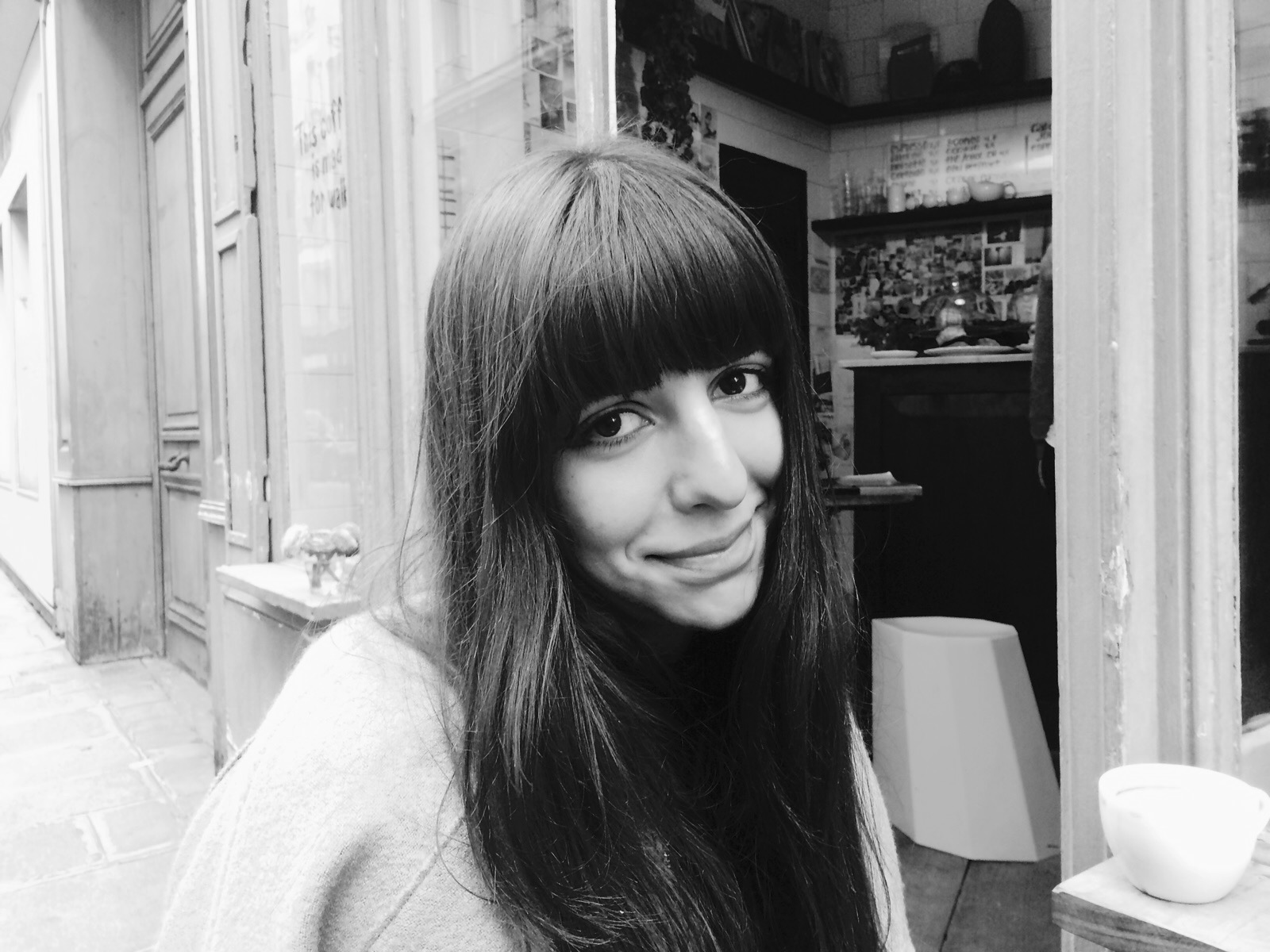 Do you have any tips for newcomers on living like a Parisian?
Paris is one of the most beautiful cities in the world, sometimes I feel like I can?t open my eyes wide enough to take it all in but it?s amazing what you can miss when you are lucky enough to call this landscape your home for an extended period of time. Paris can be an overwhelming place like any big city and it?s easy to get caught up in it all but my tip would be to enjoy the city and explore as much as you can.?
Best summer spots?
I think my favourite summer spot would have to be Monsieur Bleu. Joseph Dirand has done amazing job with the design, the restaurant has a sprawling terrace with lots of lounge like seating and beautiful views of the Eiffel Tower. It is a great summer spot for dinner or drinks. Le Pechoir is another great spot in summer. I like its DIY/causal feel and of course its views. Sitting along Canal St Martin is another favourite summer pastime.
Best winter spots?
Loustic is a perfect spot in winter. It has such a cosy feel; you can spend a whole afternoon there tucked up the back in the warmth with a good cup of coffee in hand. For a drink I like Le Comptoir General, it makes for a warm night out and there is always something diverse and interesting going on there.?
Where to experience the best DJ set/live music?
A good friend of mine, Thomas, I think would have to be one of the best DJ?s coming out of Paris. He plays in bunch of different places but I love listening to his sets at Andy Walhoo and more recently he?s been playing at Josefine?s another good spot in the 11 eme
Where do you go for a really good meal/coffee/drink?
For good coffee Fragments is always one of my first spots. Yousseff changes his beans regularly which means you?re always in for something new. Fondation is my favourite place to drink filter coffee because I adore those cups and Chris fills half a cup at a time for me (I?m a slow coffee drinker!).?

By way of food, I love breakfast and have been on the hunt for the best granola in Paris since I arrived which I think I may have found at Soul Kitchen. Of course, Holybelly is a go to for breakfast/brunch. Another favourite of mine would have to be Buvette, best croque monsieur in Paris, I swear. I love that you can go there and have one for dinner with a glass of good wine. For a drink, Andy Walhoo or Bespoke are where I go when I?m in need of a good cocktail. And Clown Bar or Le Barav for a casual glass of wine and some cheese!
What do you do on Sundays?
My Sundays always start at Boot Caf? for a good cup of coffee. If I?m good I?ll pop into the market before at Bastille and stop in for a coffee on my way home. It has become a little bit of a tradition on Sunday mornings. From there I?ll stroll to Brunch, I always try to go somewhere new but sometimes you can?t help going back to old favourites. I?m always on the hunt for new places for?sundaysinparis.com?so often I?ll scout out a few places on Sunday and then go back later in the week with a photographer to take photos when it?s quieter. Sunday is my favourite day of the week so often I?ll go for a big walk around to soak up the atmosphere especially when the weather is good! I love to wander around the city. I try to get lost.? It?s one of my favourite things to do because I always seem to stumble across the best things when I loose my sense of direction

I also love to run and there are some beautiful garden and parks in Paris. More recently I?ve been running along Coul?e Vert (an elevated park built on the old Vincennes railway lines).

PHOTOS by?Alistair Wheeler?