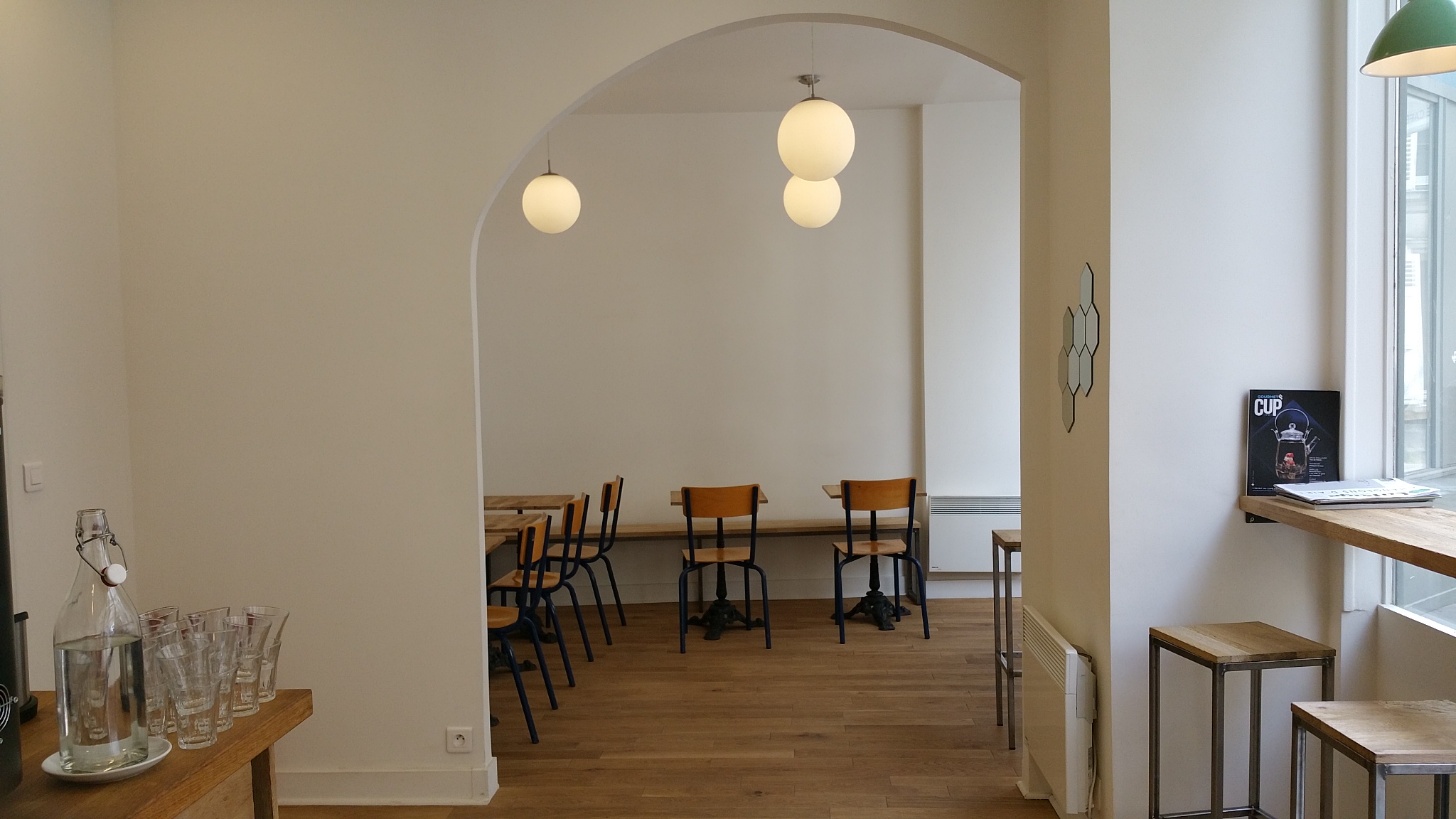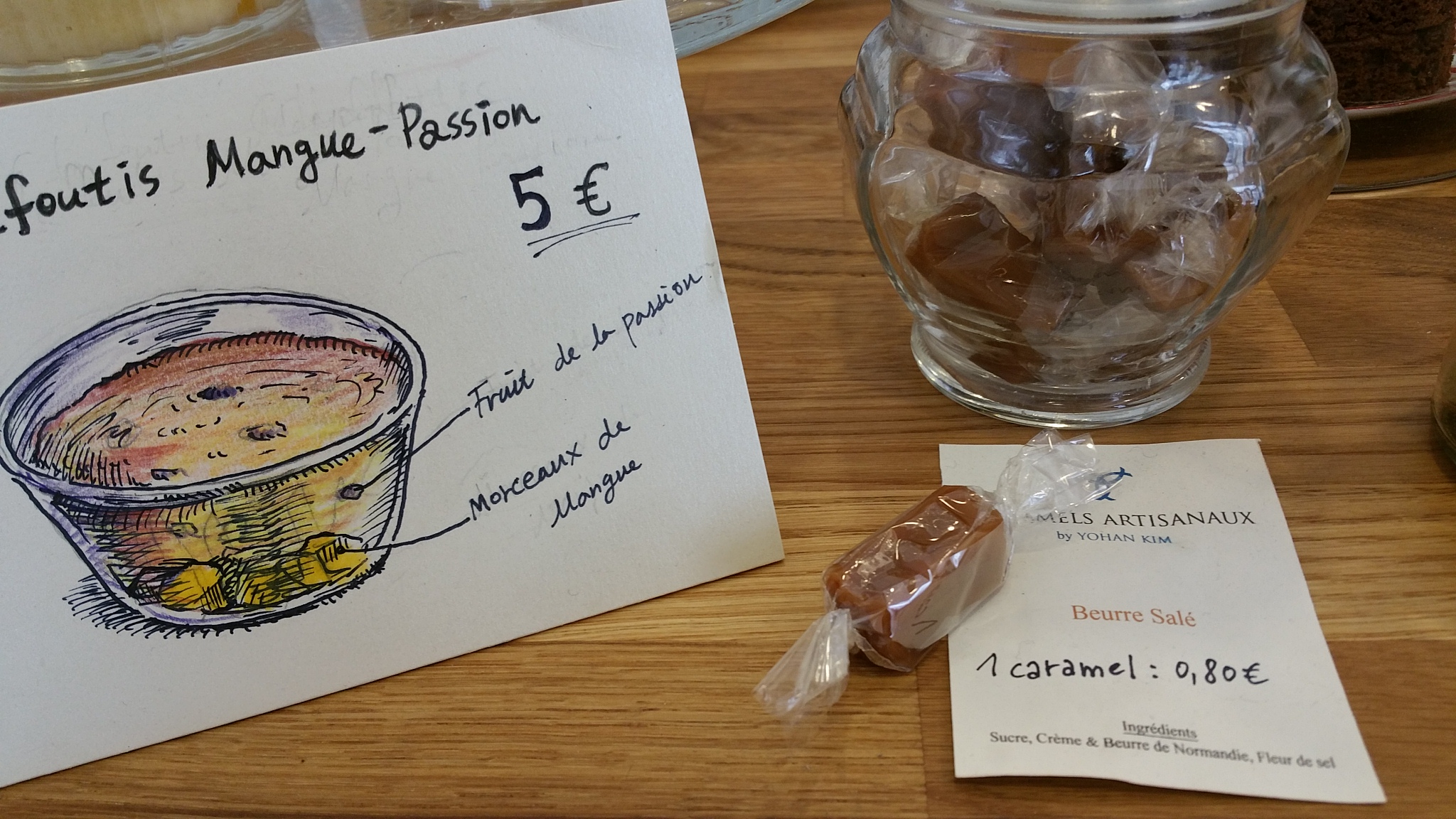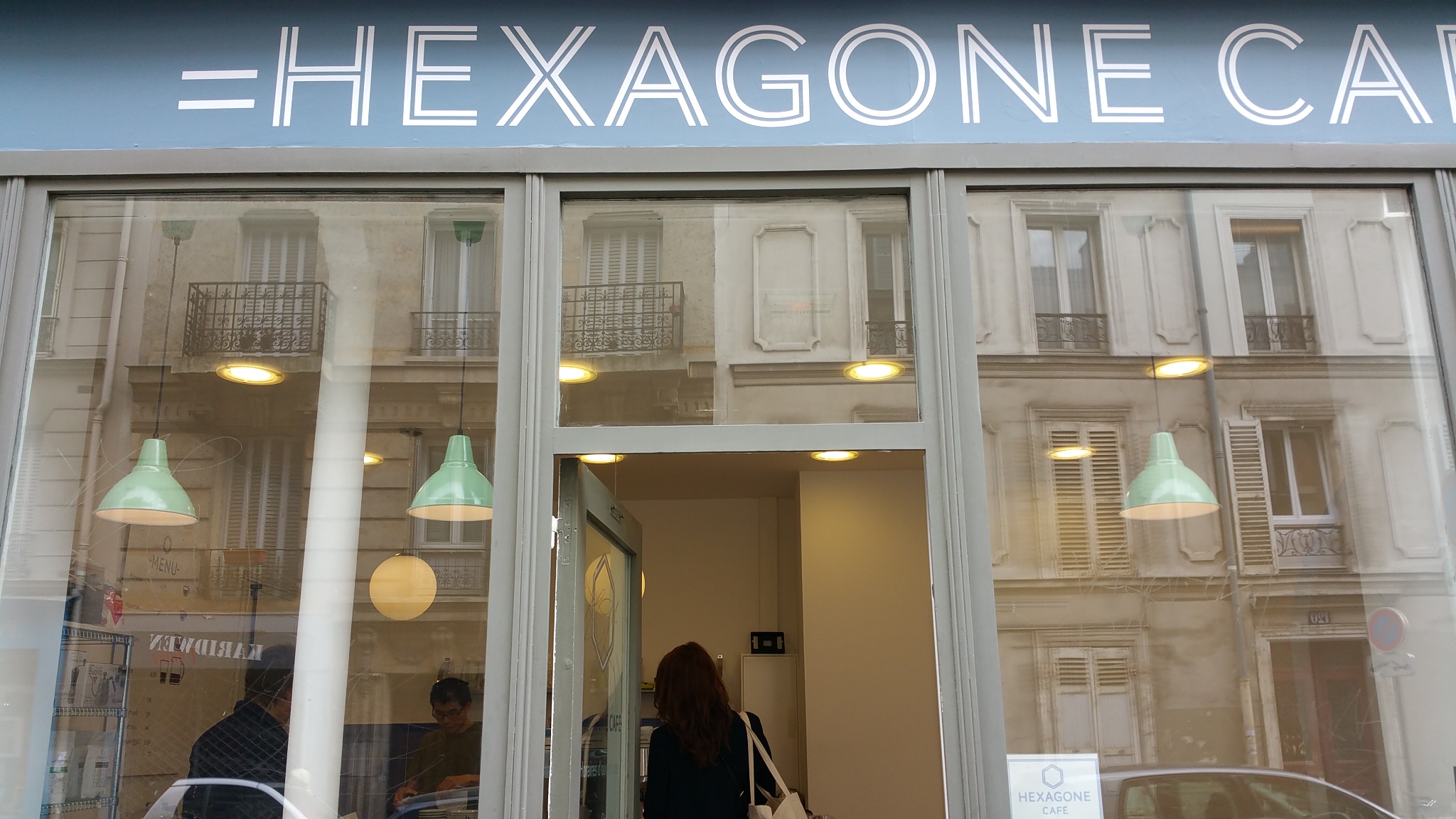 We stopped in by Hexagone coffee shop on 121 rue de Chateau in the 14th arrondissement the other day. A great specialty cafe that has a cool selection of beans roasted in the countryside of France by one of the co-owners.
After an early morning meeting at the Rodin Museum on this side of the seine, I took the opportunity to go say hi to Chung-Leng Tran and get my coffee fix! (He's one of the 3 co-owners and you may probably remember if you've been following the third wave coffee scene here in Paris was at Fragments too.)
First I have to say how impressed I'm with this part of town – plenty of little fFrench bistro, traditional bakeries and independent bookshops ( I stopped into a few on my way back to the metro for books for my son)…the neighborhood is a tiny village with lots of 'locals'.
The coffee shop itself is massive; perched at a corner that allows you a wide view on passerbys through its lengthwise glass window seatings. ?The decor entirely handmade in France gives a structured yet cosy feel to the place with lots of light and tiny terrariums – maybe that's why it felt Scandinavian in the decor.
The pasties I tried were some tiny cookies from …who in my humble opinion needs to mass market these and the caramel candies!
A wonderful addition to the PARISIAN coffee hot spots but totally chill and unpretentious. It's respectful of the Old french vibe of the neighborhood and arent trying to be another Anglo coffee shop in Paris – they're welcoming to every one but prides themselves with the "Made in France" label.
The cafe also has wifi and of course, they speak English!
Address: 121 rue du Chateau 75014 Paris.
Opening Hours : Monday to Friday. 8am to 6pm Saturday and Sunday 10am to 6pm
Metro: Pernety (line 13) Map it: