Filakia – 9 Rue Mandar ? Greek fast food in Paris.
Filakia is one of the best Greek food restaurants in Paris. Souvlaki like in Greece; freshly made in an upbeat atmosphere. These delicious pita filled sandwiches are typically filled with grilled lamb chicken or vegetable. The food is fast but nothing is prepackaged. A really nice place to eat near Rue Montorgueil with great service.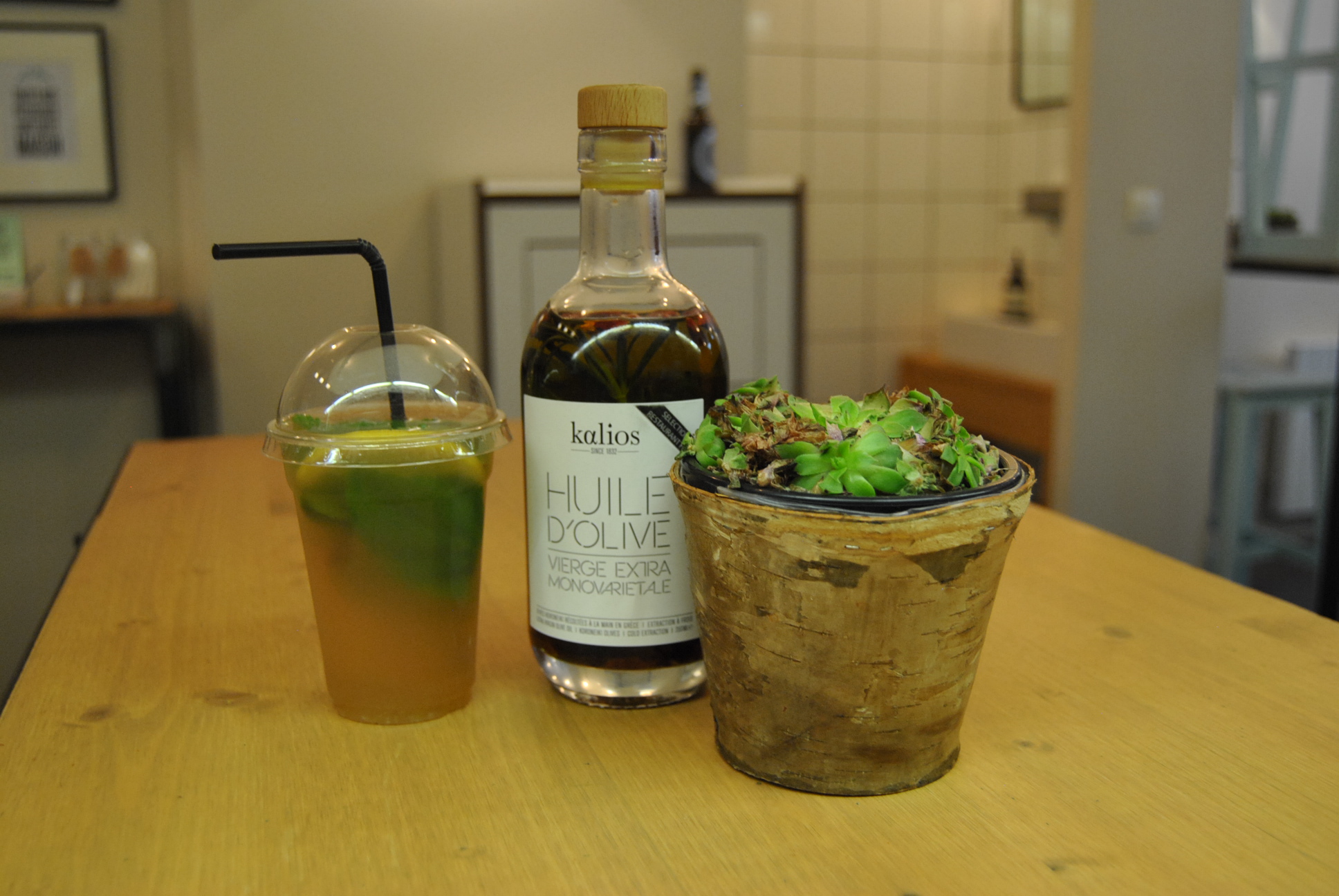 ?
You can grab a clipboard upon entering or look up behind the counter for the menu of the day. When we went there was a little line at the counter, but the wait was minuscule compared to other places at lunch time in the super central neighborhood.
The d?cor is modern with colorful high stools.
They have a minimalist menu with 3 types of sandwiches for lunch – making my selection easy, you know I?ve found when a place has few options its because they are more focused on quality rather than quantity.
I opted for the ?Formule 2″ at 13. 90 Euros:? Agneau (roasted lamb) Souvlaki + fries ( w/ herbes) +?homemade red fruit crumble – my heart be still the lamb was juicy and the crumble was simply ?"la piece de resistance!"
Top things you?ll like:
Fresh yummy authentic Greek food in a modern decor
Friendly staff
Good music in the background
Good for groups + Greek nostalgic
In the evenings, you can expect tapas style entree for?12 euros ? includes drink + platter of fries, veggies, pita, spreads, 6.30 pm to 9pm.
Perfect for an happy hour with out co-workers or meet up with the?friends.
Filakia Address:?9 Rue Mandar , 75002 Paris France
Metro: Sentier(3), Etienne?Marcel(4) or Les Halles.
Open: 11am to 3pm – then 6:30pm to 11pm