While talking to a pal about all the traditional french food we love and can easily find in the bistros in our Paris neighborhood, I was cracking up at the pronunciations and he was cracking up with my accent (mind you I'm fluent! – but the French think I have a "cute" americanized French accent, they call it "New York-eh").
So then I thought, if you're coming to Paris you probably want to know how to order at least the most basic of menu items right? Surprise the waiters!
Also, Thank goodness I found this video on YouTube!

I also did a reading of the?Bouillon Chartier menu on Periscope! It was one of my first attempt – the sound quality is ok, but I hope to improve with more practice!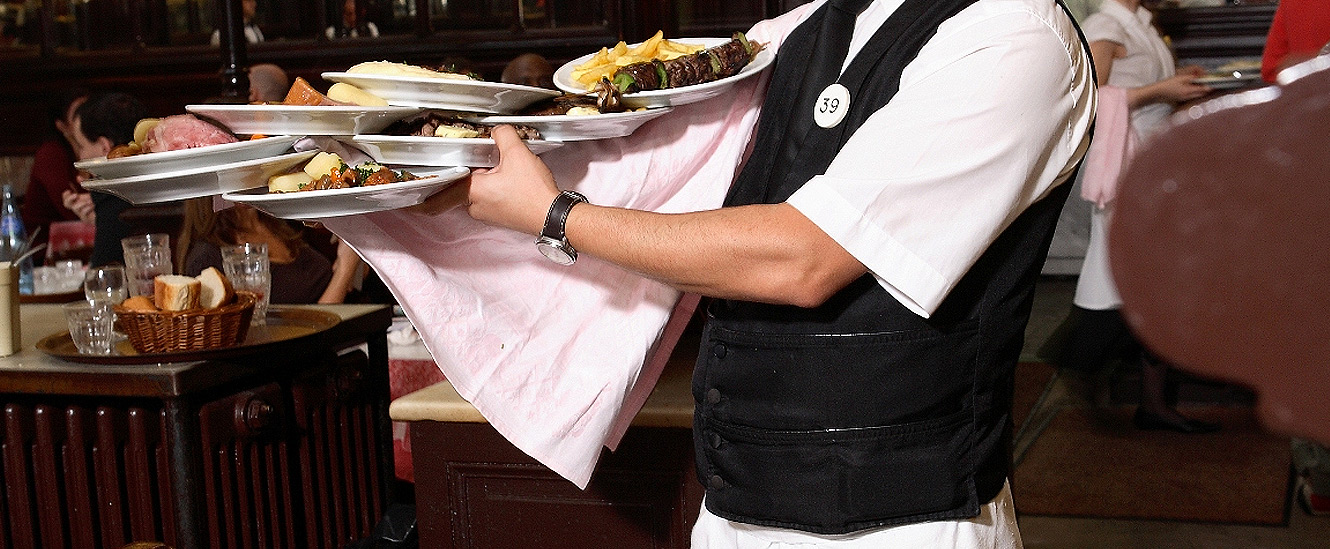 Bouillon Chartier ?an iconic brasserie where you cannot make reservations – and the waiters are notorious for their "nonchalance" (I don't want to say rude, oh no!), but the food is good. ?It's also super cheap for Paris standards. On any given day you can find tourists, local businessmen and neighbourhood mamies eating a Poulet Roti (roasted chicken) with Frites (fries – my lord they have fries as a side dish for everything here!).
My favorite thing to order while out is a Confit Canard (Fried Duck) – oh-lord-have-mercy- and-spare-my-arteries! But this is seriously my vice. It's super simple, moist on the inside with a crunchy skin, sided with some Pommes sautee ?(saut?ed potatoes with herbs in the duck fat!). Perfection on a plate guys!
Nowadays I even buy it at the local frozen food shop here; Picard. When you're in Paris you have to go to Picard (sure, it's frozen food – but on a higher level!) and french people love it, and you know you can trust them when it comes to quality and food right?
Anyways, here's my list of the top typical French Food you'll find in most of the Brasseries, Cafes here in Paris:
Magret Canard – Seared Duck breast with honey
pronounced – Ma-gray-de-kanaar
Magret Canard
Blanquette Veau – Veal in cream sauce
pronounced Blanket-de-vow
pronounced taar-taar-d-buff
Coq au Vin – Duck in wine sauce
pronounced Cock-oh-vahn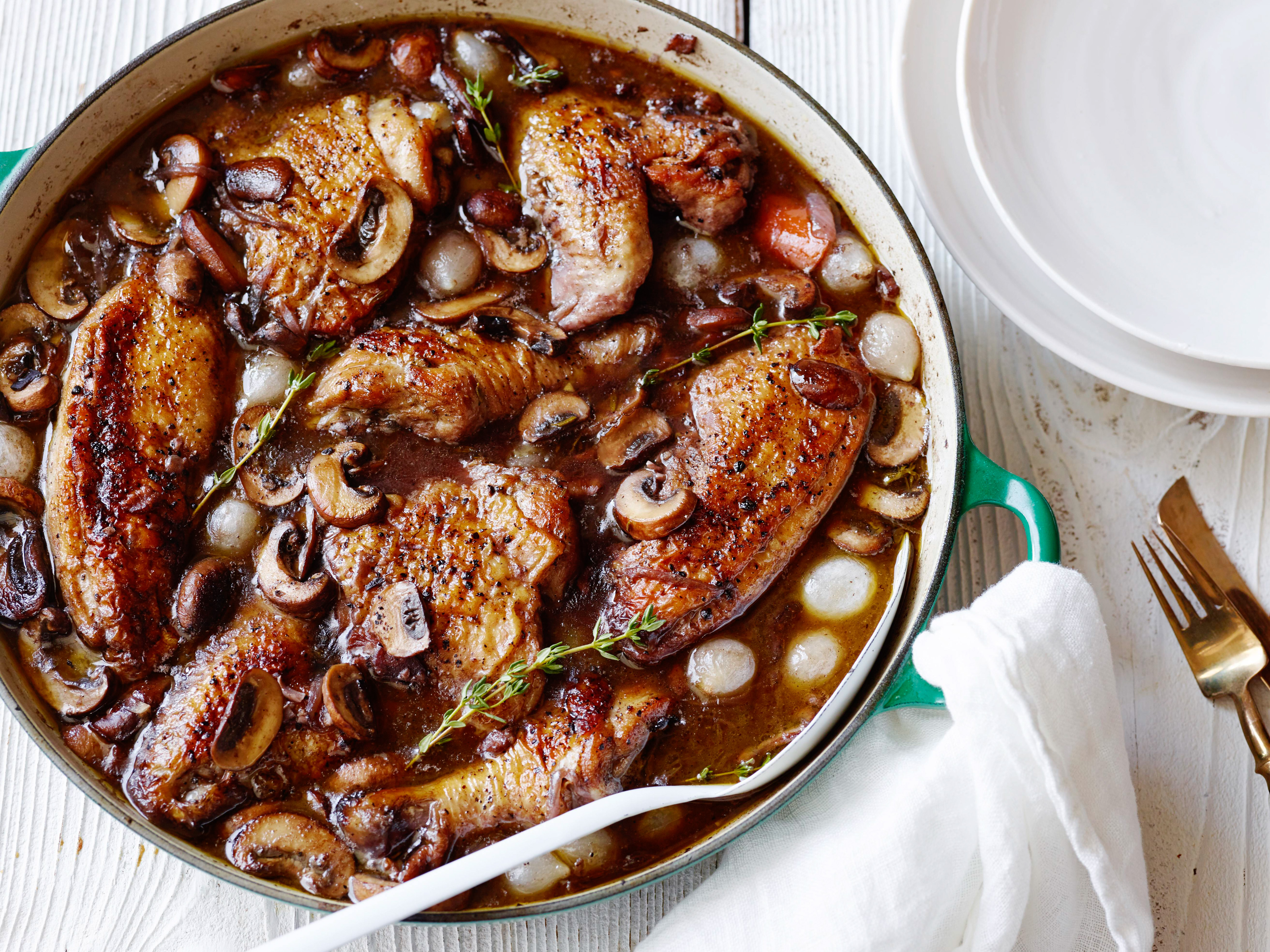 pronounced – Come on you know how to pronounce this?! ra-ta-tooey

Ratatouille
pronounced – bavet-a-le-sha-lot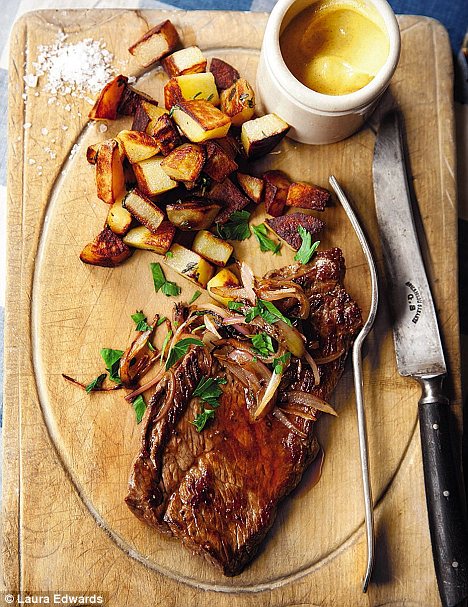 Bavette l'echalot
pronounced – Poo-leh-row-tee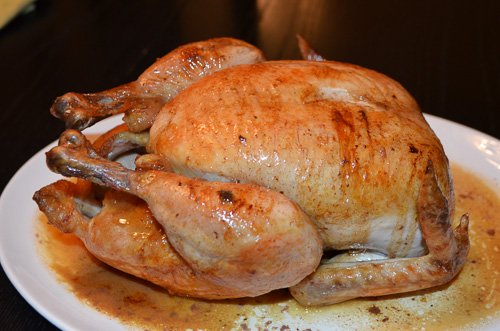 Poulet Roti
Escargot – Snails in shell with herb?butter
pronounced – es-car-go
Escargot
pronounced – salad niss-swahz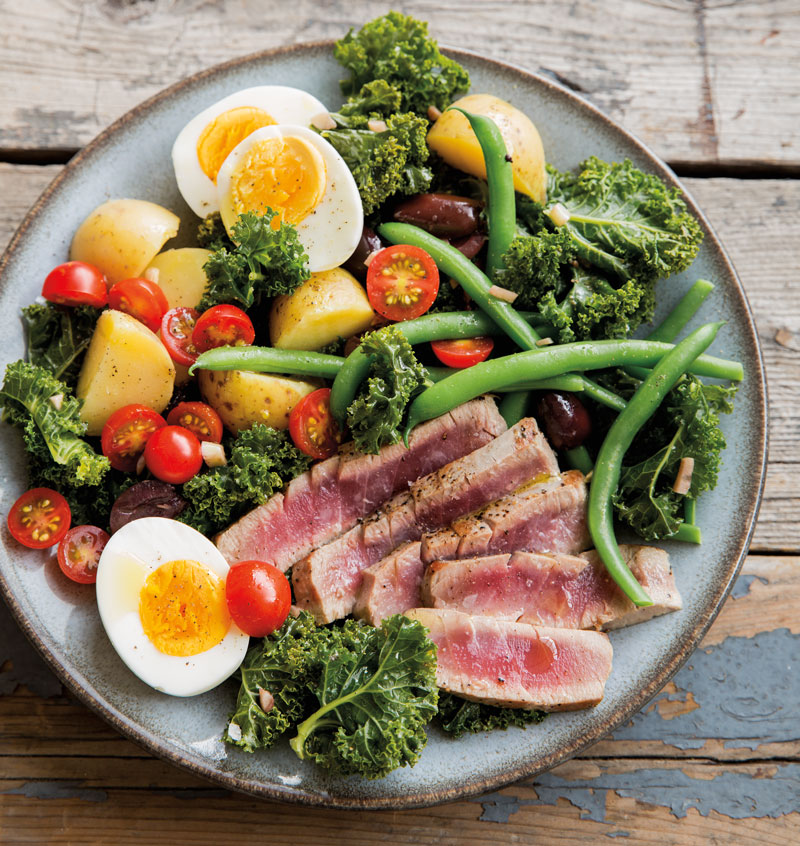 Salad Nicoise
Pav? de rumsteack grill? avec sauce B?arnaise
pronounced – rum-steak ah-vek sauce ber-nayze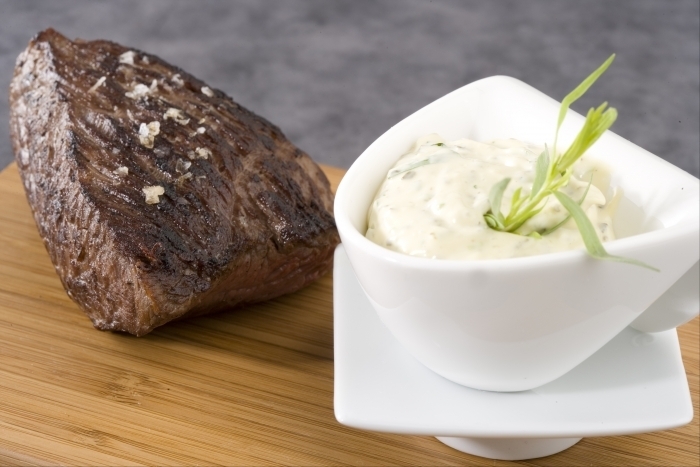 Rumsteck sauce Bearnaise
What's your favorite french food to order in a Brasserie here?