Want to find your next go-to Fish and Chips place in Paris? Take a little stroll with me  let's hop on the metro line 3 then get out at Sentier and walk down Rue Montorgueil, you know that busy street that has many cafes, bistros, bakeries and flower shops? Yes, that one with Stohrer (the oldest Parisian Bakery) and Starbucks ( no explanation needed here – gasp!)
Then take a sharp turn onto a side street; look up! At the side of that Haussmann building ,see where it says Rue Saint-Sauveur That's it. And bam, a bit of calm welcomes you on this street.
At number 30 step into a mom&pop fresh fish heaven. Johana's is a small homey fast food restaurant with a slow food heart.
One with really fresh produce and lots of love poured into everything by the family run kitchen; with Mom, Dad, sister (Johana) and brothers in the kitchen or out serving and chit chatting with the returning clientele.
Address: 30 Rue Saint Saveur, 75002
Telephone: 01 42 21 88 78
Metro: Sentier (Line 3), Etienne Marcel (line 4)
Open: 12noon to 3pm, then 7pm to 10pm…Closed SUNDAYS
Be sure to check Johana's Facebook page for any time changes.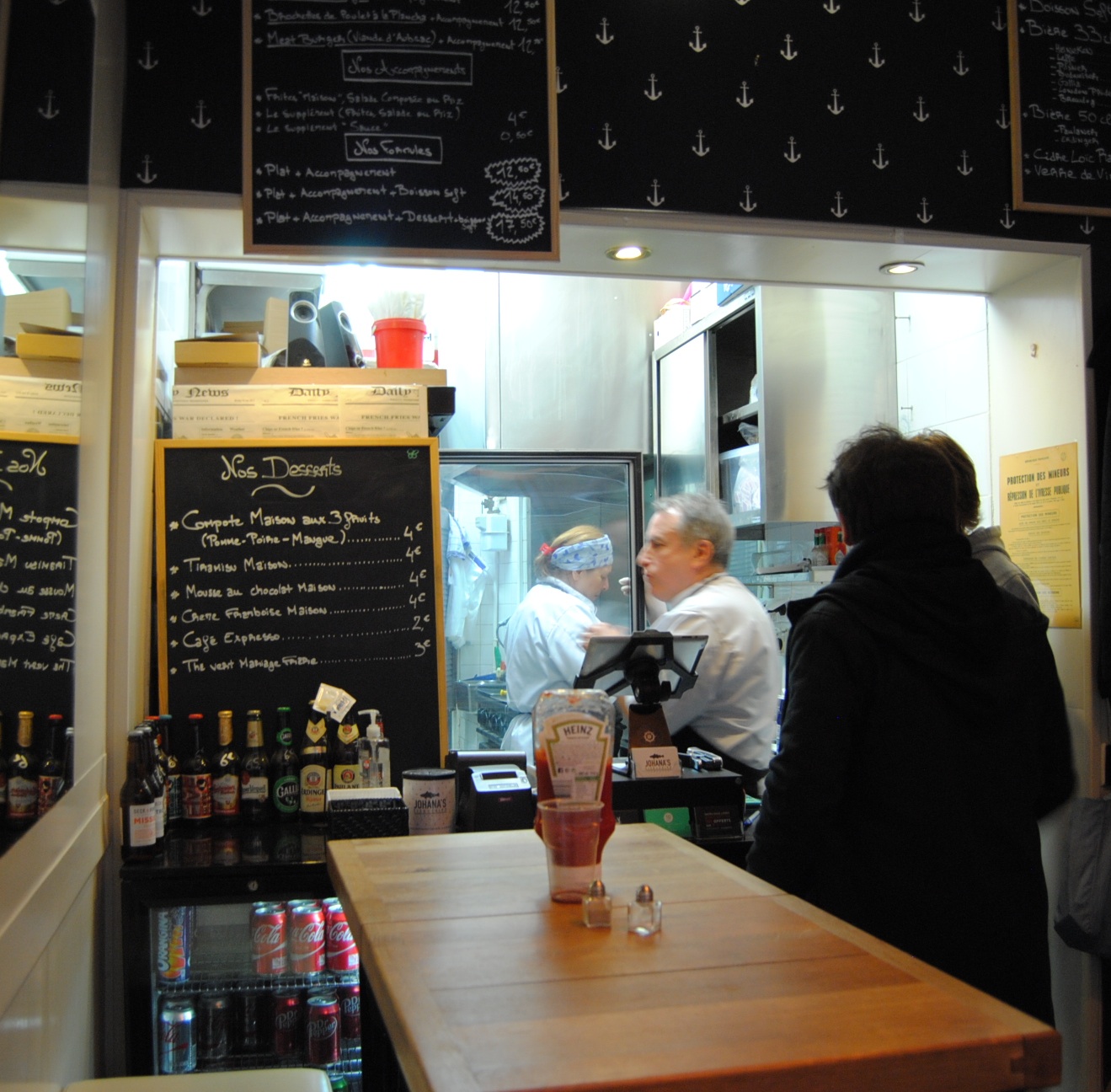 Johana who the restaurant is named after has lived abroad and for a long time in Miami. She was there and I won't even begin to tell you how we easily fell into talking with my table neighbor who was about to go vacation in Miami, about life in the US and comparison with living in Paris. Just an authentic, chill afternoon.
The fish had a crunchy yet soft enough coat to make you savor every bite. They have 3 different types of lunch menus for around 12 Euros each including drink and dessert.
They also make the peas mash from scratch, and you can have a side of salad or rice, if you want a healthier option than fries.
They also do take-away.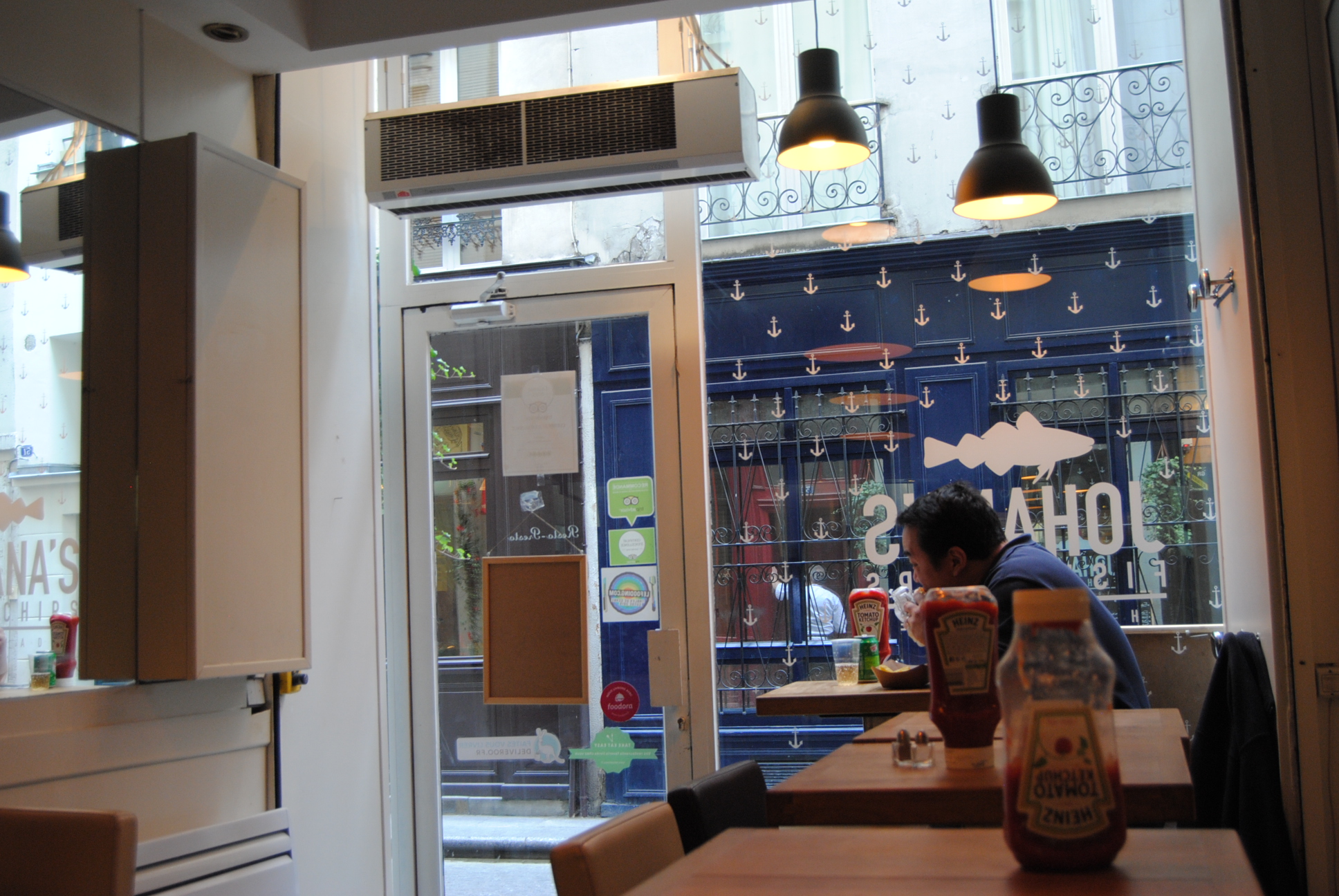 Expect the ambiance at lunchtime to be a mix of 20 and 30 something good-looking folks (mostly in start-up and the arts  as the Sentier is known for this) who work and lived near by.
But you can also take the kids here  it is perfect for those picky eaters.
Near by  Avek cocktail Bar, Big Ferdinand, Le Pain quotidian, Le Corridor tapas,
Map it: