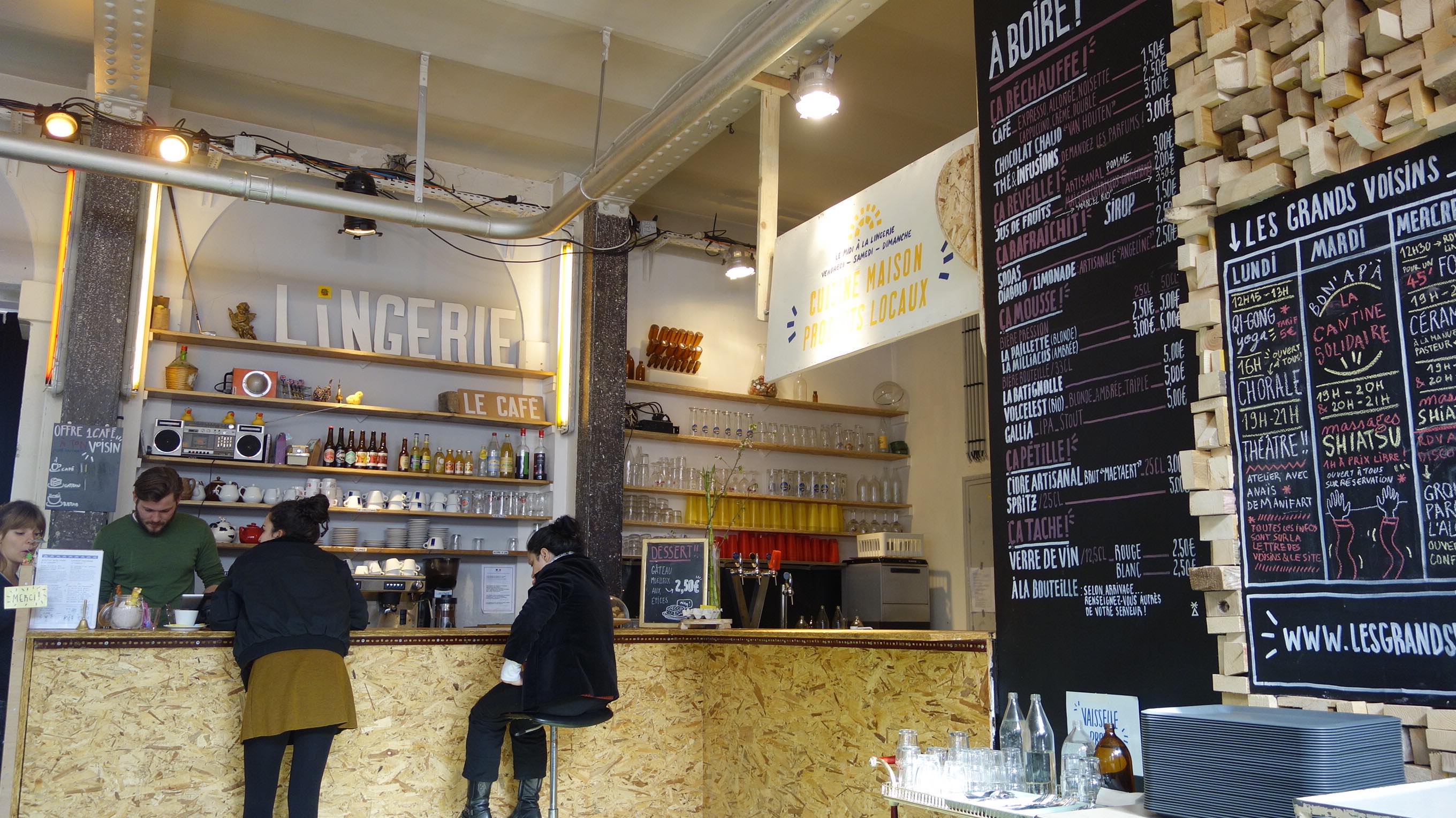 82, avenue Denfert-Rochereau Paris 75014 is the home to La Lingerie Restaurant – an old Parisian hospital now turned into a communal eatery, thrift shop and even piano learning room.
You'll find lots of space to struggle up in their sofas – or wander around in one of the many rooms or just chill in the main dining area.
When we went last week we went to the back after passing through the massive room filled with chairs and tables. Rather to another room that ran vertically along the main room…Alice in Wonderland type high-chairs made of sofa base but mounted super high were there and quite comical to look at but super comfy as we sat beside the window and admired the small plants around.
I especially took note of the old guy in his rustic grey sweater; head down even at the passing of every visiter close to his personal space – he kept peeling away at a tub of potatoes and carrots – what a definition of focus, I thought.
But this was the kind of space you'd find men like this – dedicated volunteers to the communal space. From the looks of the writings on the walls, they have regular group chats and meetings on different topics in both french and English on how to better the space, live more in harmony with nature and aesthetics etc.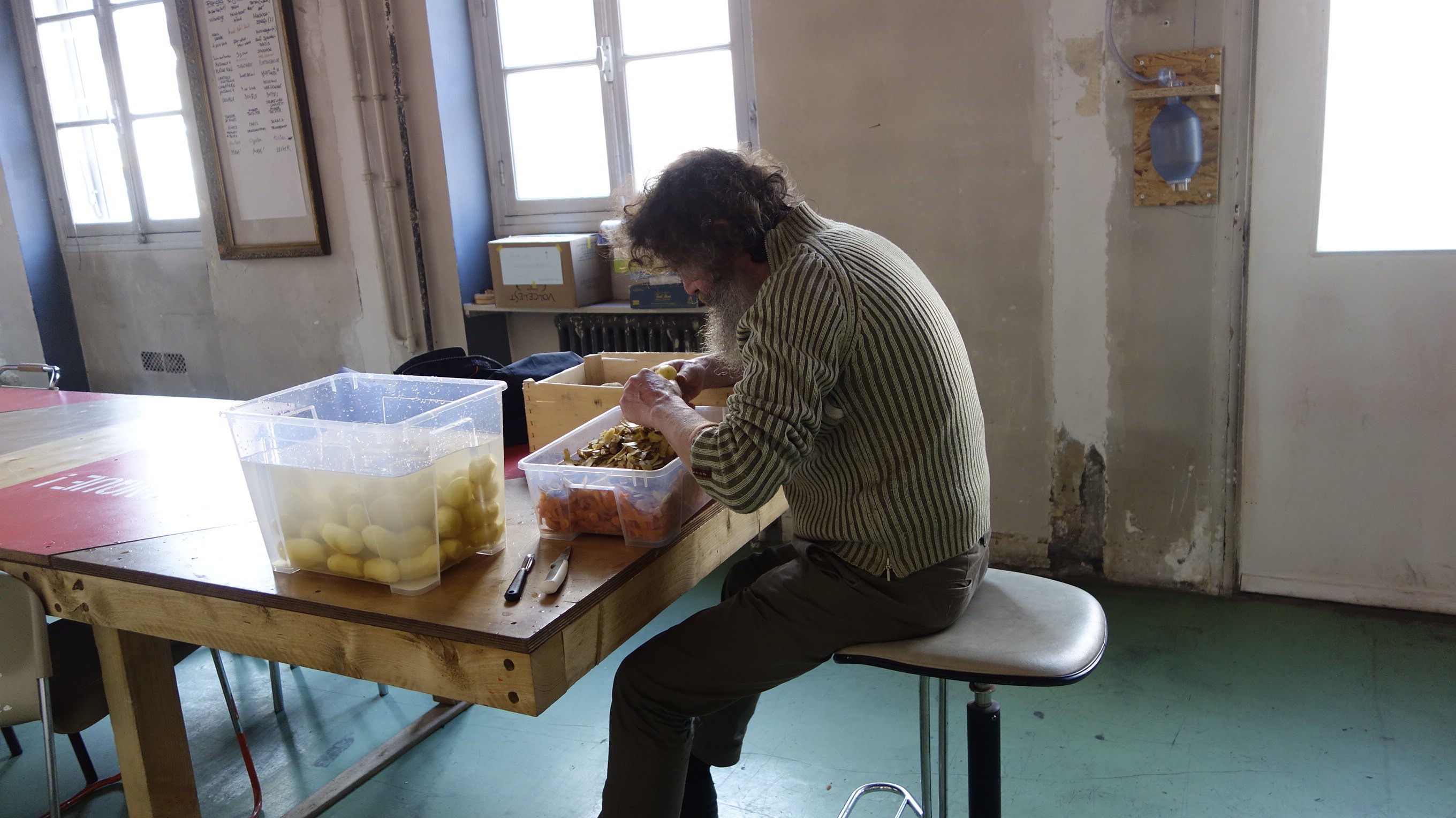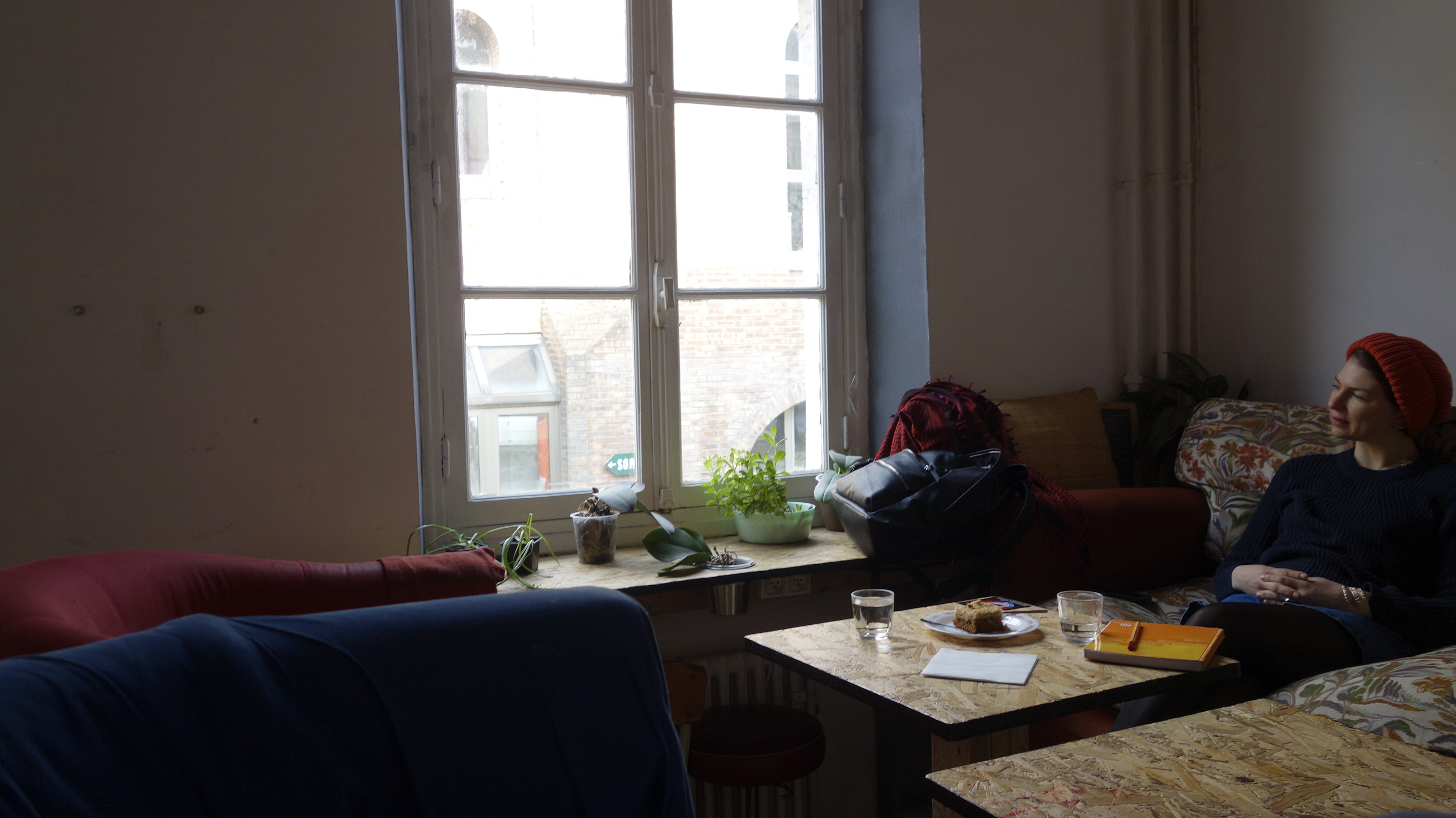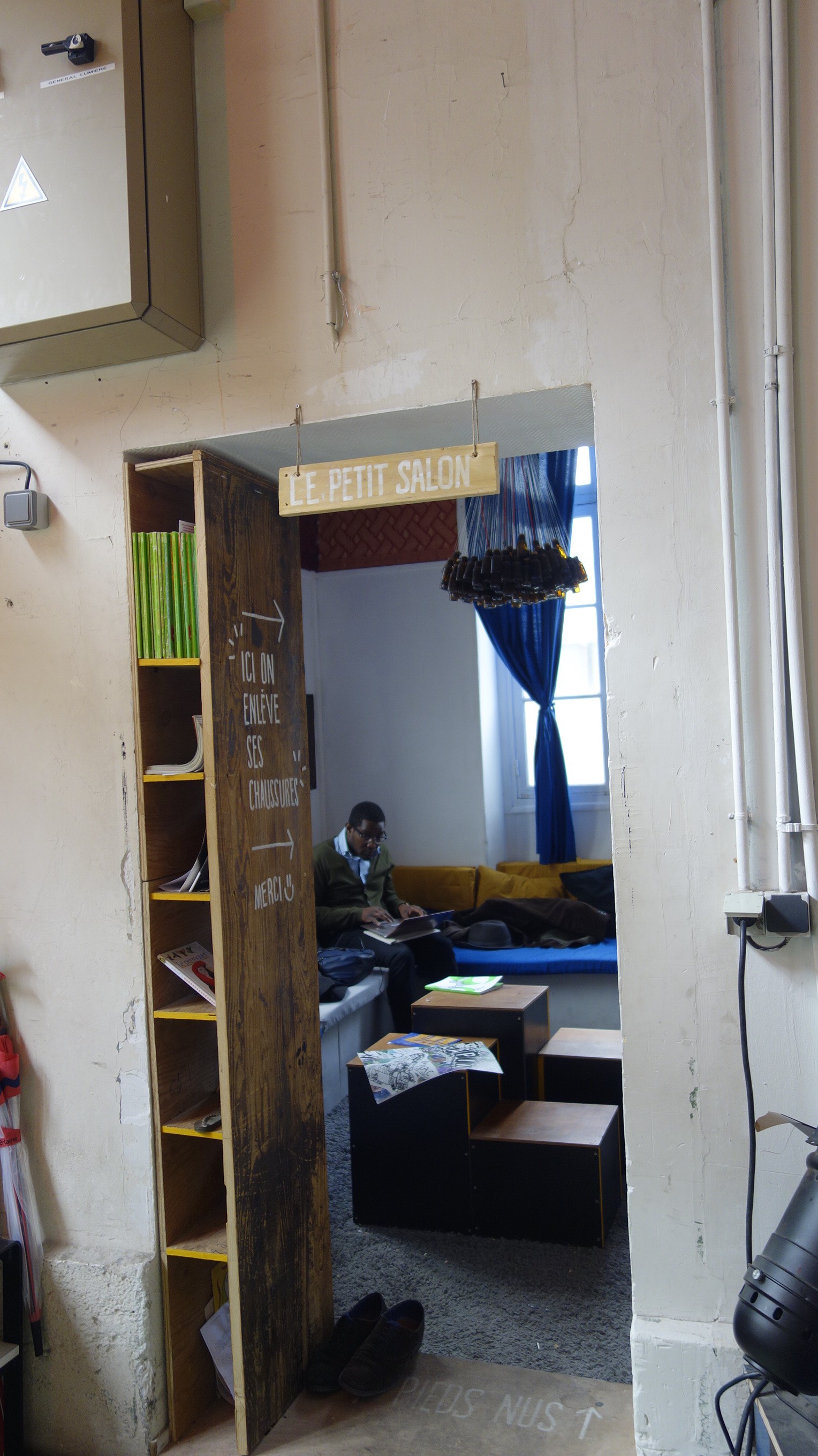 We ordered 2 coffees and cake of the day, for a 5 euros total!
Whaaaaaat!
Meals from 4 eu to 10 eu
a wide selection of craft beer
Expensive overhyped Paris was absent here and already my heart was opening up to the location that despite being so south was very attractive! The ambiance was welcoming and unpretentious collaborative and my definition of #slowlife at its best.
There was a piano room where I sported an older french lady looked like she was teaching the younger mademoiselle.
There were more spread rooms for chilling studio playing meeting eating and even an outdoor toilet ( well adjoining rather ) but the whole french "bric-brac" vibe did something to my spirit and now I can't wait to go back to the 14th .
You guys would love it – if even just for the two additional spaces out front that sell books, clothes, used vintage french homewares and furniture – for all your upcoming home deco projects!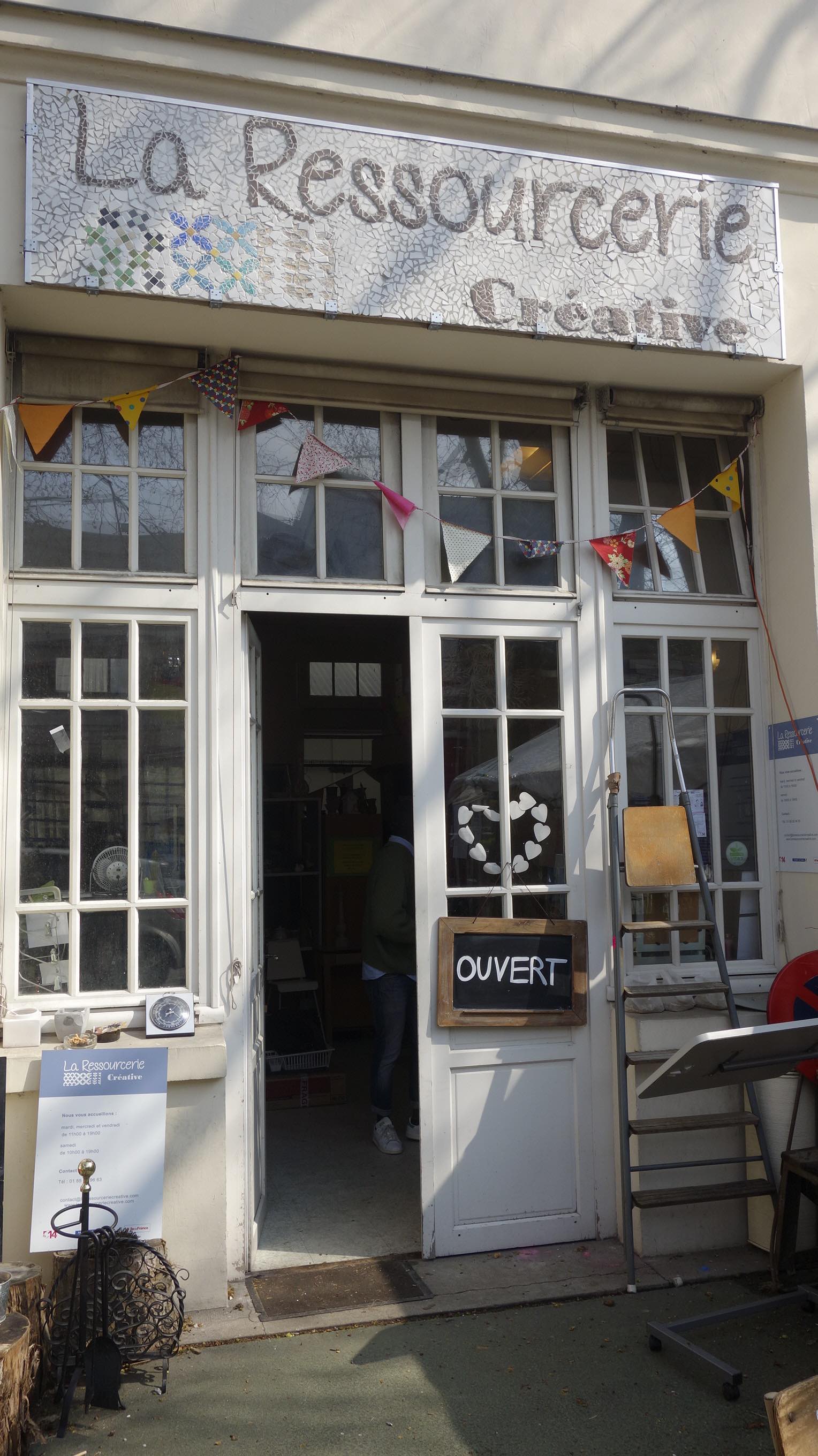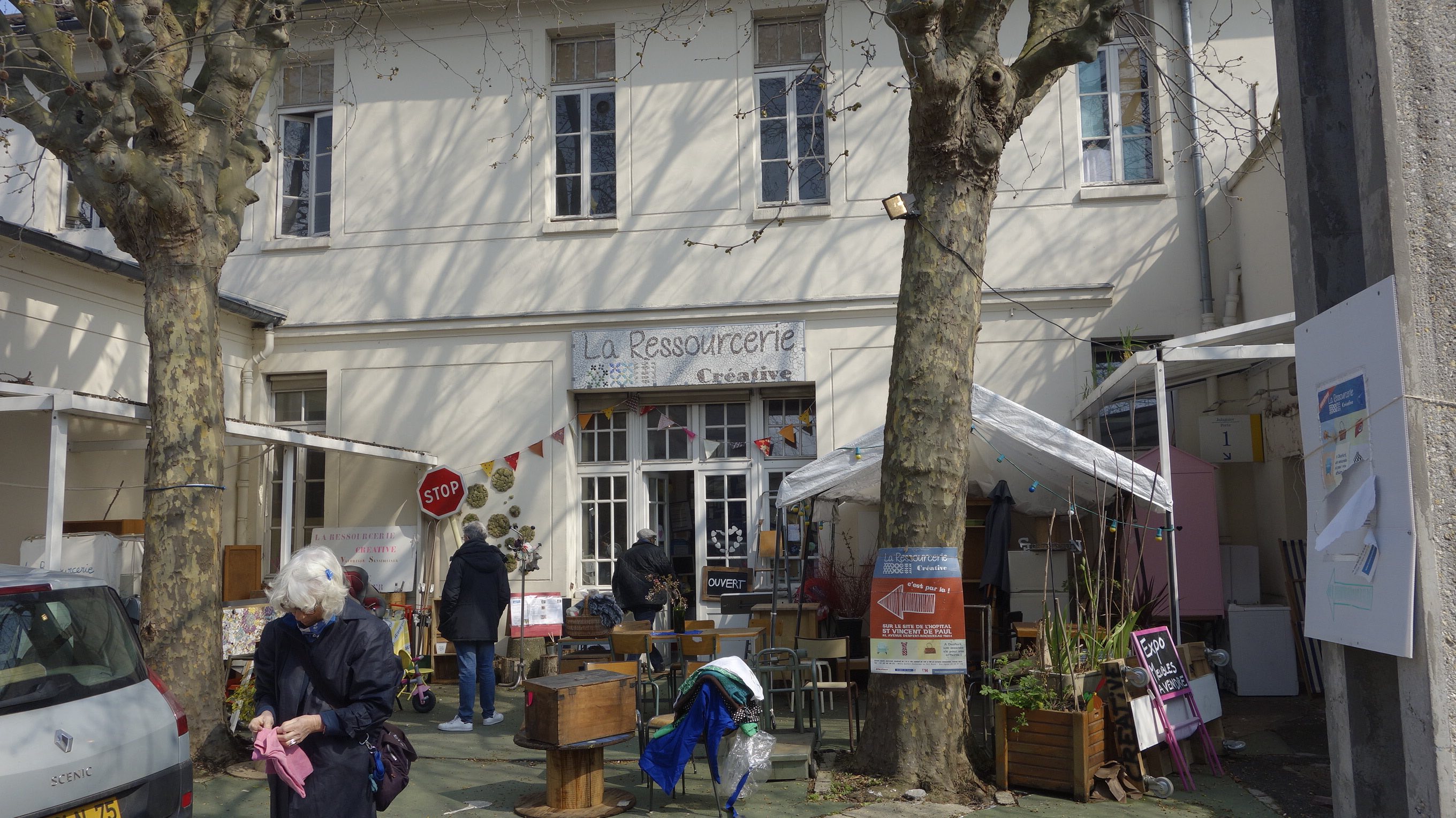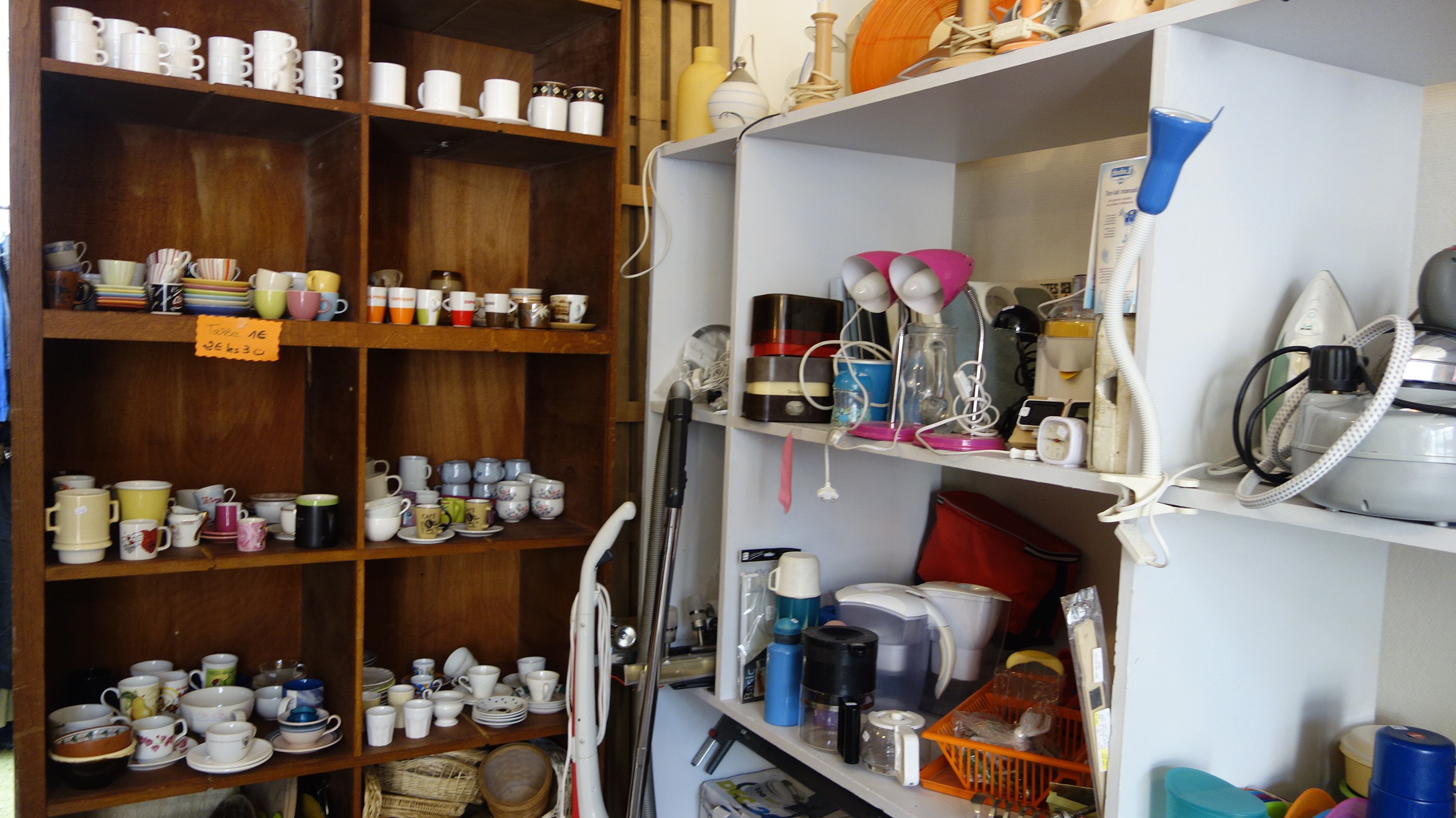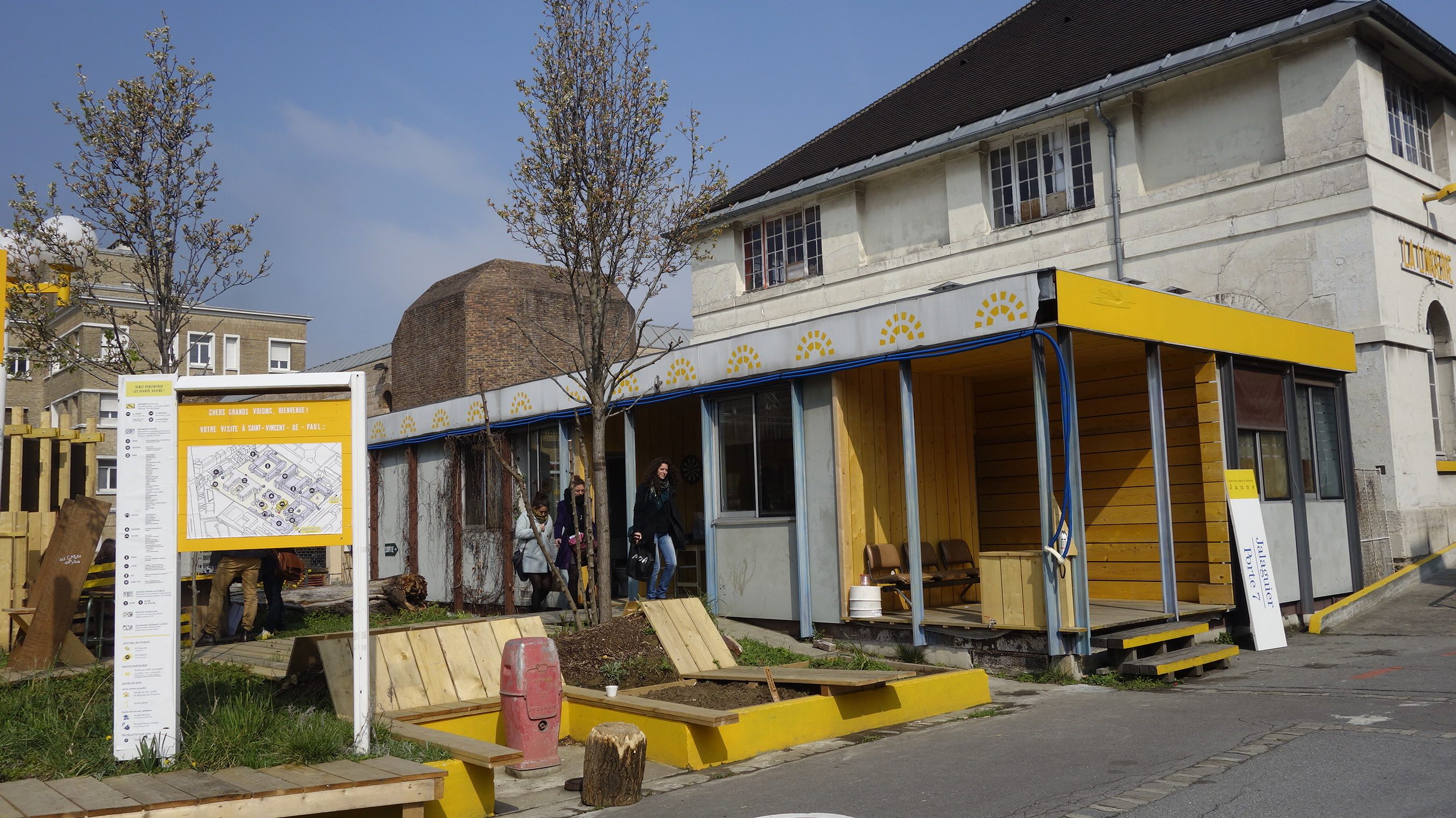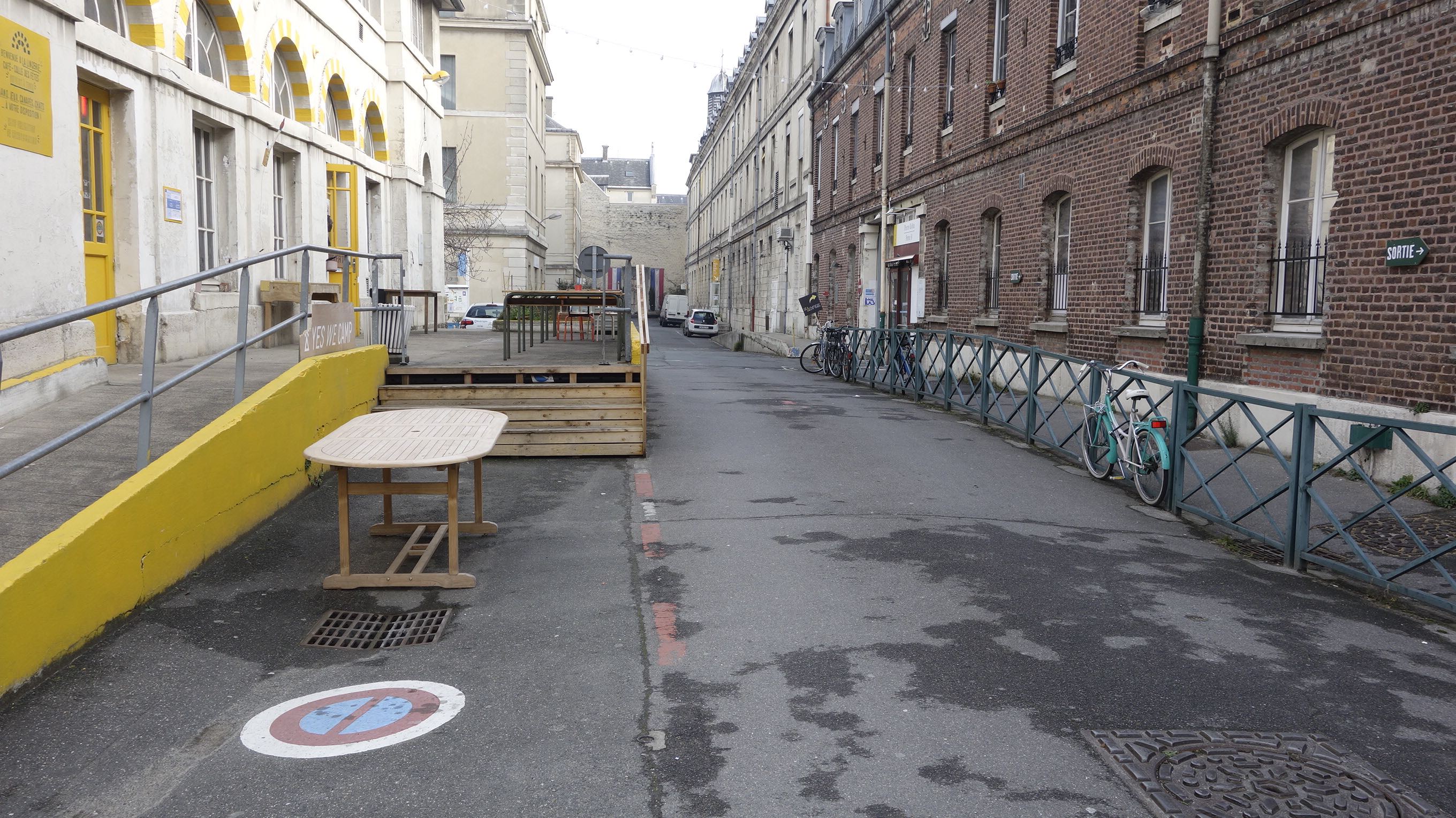 Les Grands Voisins/ La Lingerie
Address: 82, Avenue Denfert-Rochereau
Metro: Denfert Rochereau or RER B (Port Royal)
Open: Wednesday to Saturday – 10am to 11pm
Sundays at 11am to 9pm
Brunch on Sundays 10 eu to 13 eu
Closed: Monday and Tuesday
Map it :