Judah Roger is one of the resident DJs at Comptoir General, one of Paris premier cool nightlife spots that mixes great ambiance, people, and food.
We sat down with the DJ to find out some of his best spots as a native Parisian.
Our afternoon chat took us to his local 18th arrondissement in Montmartre at the colorful cafe L'Ete en Pente Douce, at the steps that lead you to the foot of the Sacre Coeur Church – where they have one of his favorite vegetarian meals (stuffed peppers with tofu in a tomato sauce).
The DJ is a vegetarian and loves to cook as well as eat out. Our chat went on a lot of tangents  (you guys know me!).  But here's a synopsis of his fave music, alternative, street art, and food spots in the French capital.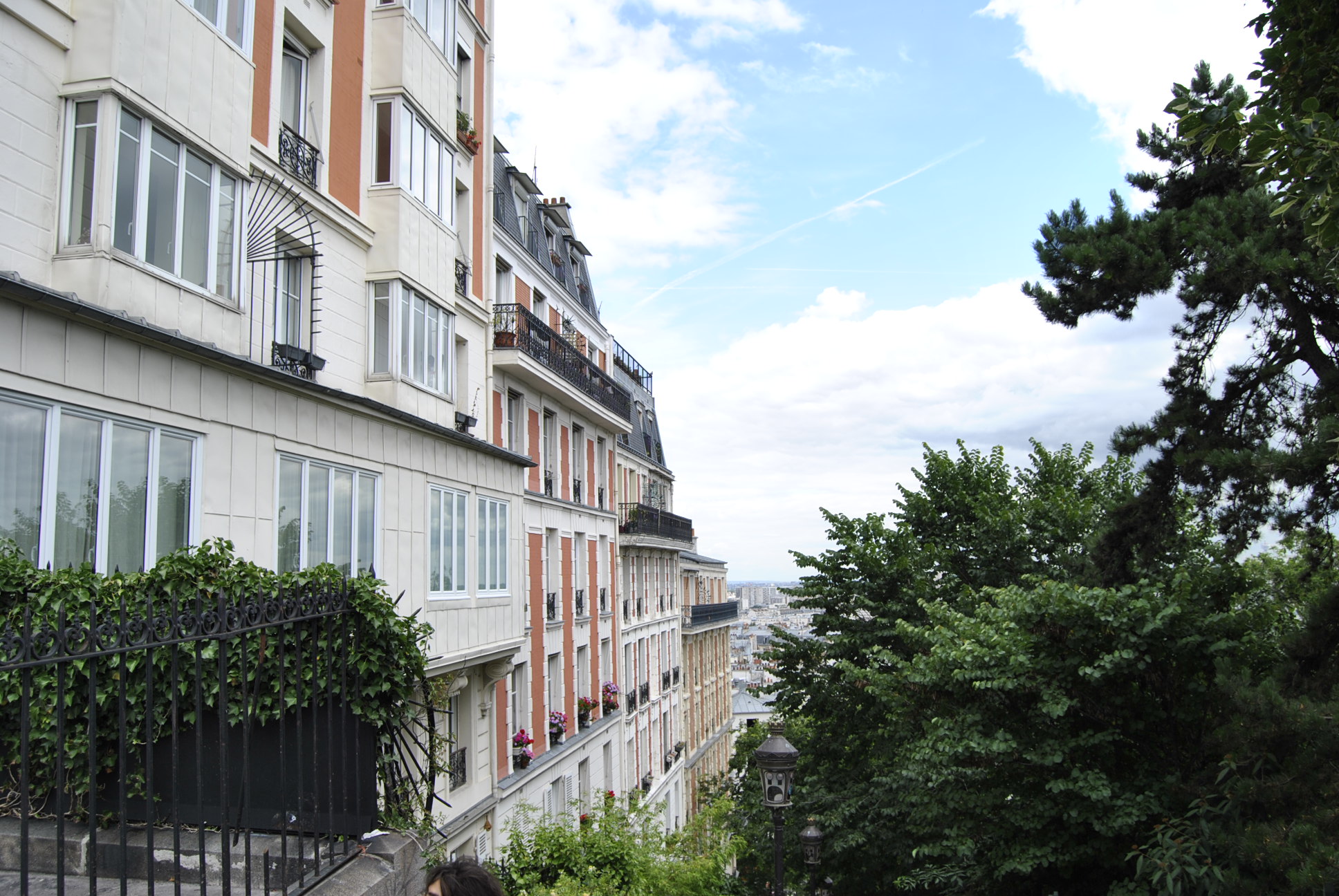 He is also a radio host and has the opportunity to interview some popular artists coming from all over the world.
Paris is known as one of the top musical stops in an artist's tour lineup – as such there are many dates and locations for French and international musicians at big venues such as Stade de France and the Accor hotel arena have massive weight with the French crowd, or even smaller venues like New Morning and the Bataclan.
---

So you play regularly at the Comptoir General what can people expect from your sets?
A good time, mixing of rare grooves with a bit of the more known stuff including hip-hop funk, afro-beats, reggae, and dancehall.
You also play at the Barbershop – which has a different crowd and vibe – tell us what that's like?
It's inspired from the New York Lounge Restaurant where you can eat and have a drink while listening to some good music.
So it's more chill as there is no real dancefloor – but some people will still dance.
Address: 68 Avenue de la République, 75011 Paris
---
What are your favorite Concert places?
Cabaret Sauvage – It's all in wood it's kind of an old circus that gives a unique acoustic to the place.
Address: 59 Boulevard Macdonald, 75019 Paris
L' Elysee Montmartre – this was the top famous place for soul reggae hip-hop in the 90s and it was burned down and close for years and now it's been open for 2 years. As a person who grew up in Paris – Elysee Montmartre is a big part of my musical culture.
Le Trianon – it's just because L'eyesee and the architecture has been restored.
New Morning – is a former famous jazz club tiny place that gives an intimate feeling as you're super close to the stage, and the musicians are mostly from world music.
---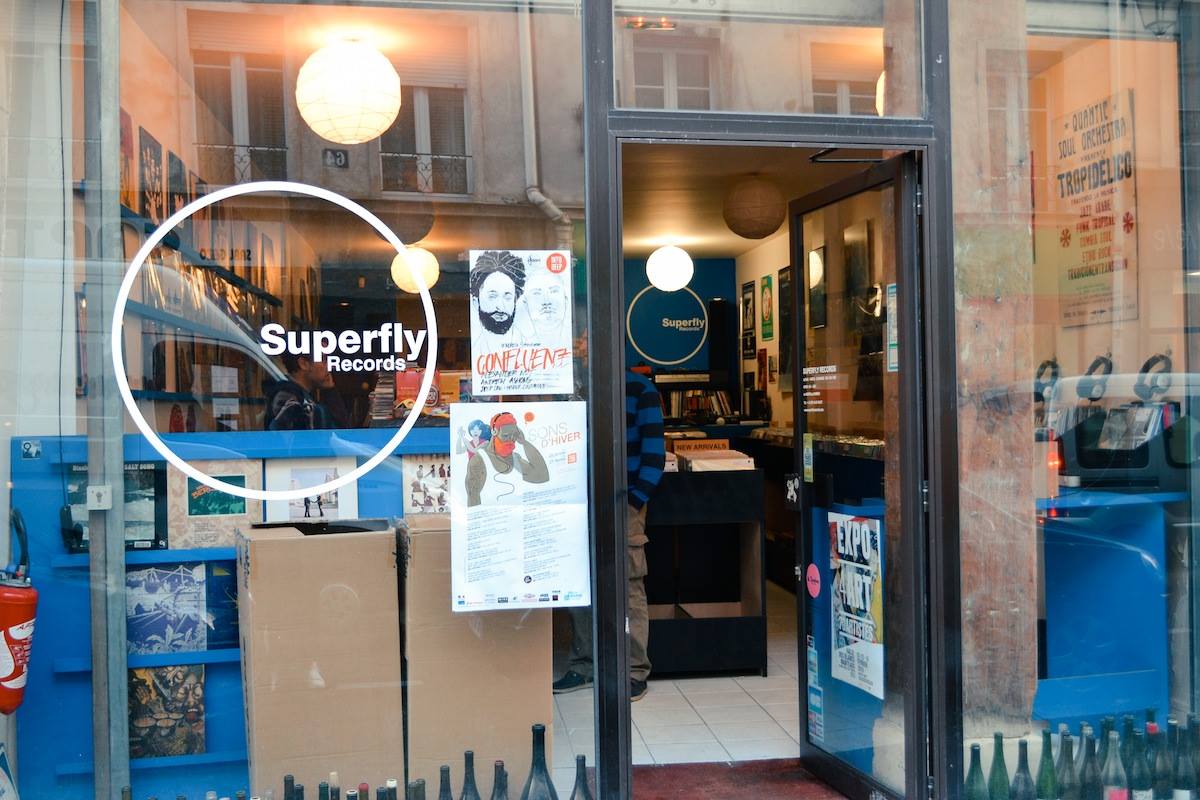 Tell us a bit about some of the places, favorite record shops to buy (vinyl) in Paris?
Patate records – Reggae
Le Silence de la rue – Global Mix
Superfly – Soul funk hip hop
Paname Cityrecords – inside puce de Clignancourt
(paname is the slang word for Paris)
---
How hard is it being a vegetarian in Paris?
It's not really easy, but it makes me learn how to cook some yummy stuff at home. Luckily now as there is a vegetarian, vegan and even gluten-free trend it's also easier in 2017 to find cool places to eat out around Paris.
Tell us about your fave veggie Places?
Le Tricycle – veggie food and hotdogs
Address: 51 Rue de Paradis, 75010 Paris
Indian Neighbourhood – lots of options for authentic Indian food like Krishna Bhavan
Bobs Bakeshop  – fresh juices and homemade bagels and salad
East Side Burger – vegan burger
L'ete en Pente Douce – tofu stuffed peppers
Address: 8 Rue Paul Albert, 75018 Paris
---

What do you enjoy most about Paris that's not stereotypical?
Paris being a metropole and the capital city we can actually enjoy many different places that are not typically thought of when people think France or Paris. I love the diversity in the places and people.
What are some of your favorite Alternative Paris spots? 
Chill spot – Delidrop – you can  have a drink on a sunny terrace in the north of Paris
Address: 16 Espl. Nathalie Sarraute, 75018 Paris

Cool Hotel – Mob Hotel is actually in Saint Ouen (close to the famous Puce), a cool mix of chic and vintage, kind of like a home away from home. I will also be playing there the 5th of October (LINK to his date)
We also did a hotel review here for Mob Hotel (LINK TO MPL Review here)
Address: 4-6 Rue Gambetta, 93400 Saint-Ouen
Thriftshop – Paris is home to much funky little thrift shops, and Guerrissol in Barbes Paris is one of my favorites.
Puces de clignancourt – giant flea traditional market outdoor
Street Art – Marko 93, and OClock (childhood friend underground tag and graffiti)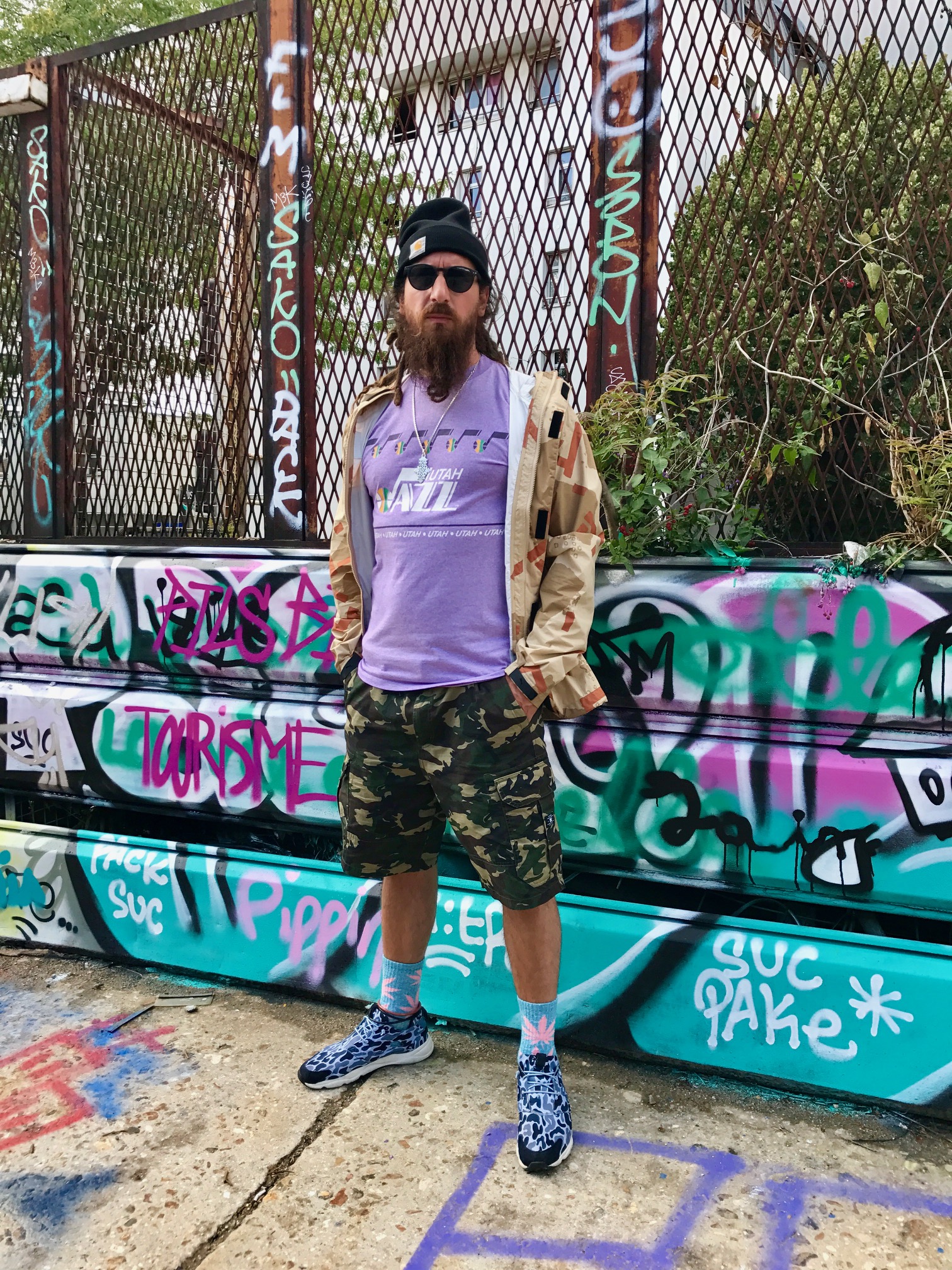 T-shirt Shop – One One One – organic fair trade t-shirts with really good designs
Address: 108 Rue du Chemin Vert, 75011 Paris
Art Deco Cinema – Le Louxor
Music Museum – Philharmonie de Paris ( where he played as a part of the Jamaica Jamaica exhibition)
Fave Area of Paris – 18th for the mix of cultures
Fave Dinner place – Grand Fantasie  is a canal boat- when the weather is nice a cool spot on a boat along the canal to go for lunch or dinner. from time to time there is also a DJ set on wknds.
Address: 9 Quai de l'Oise, 75019 Paris
---

As you're a native Parisian, can you teach us a few french slang words?
First of all, because of the multicultural society in Paris, the slang takes words from old French, Gypsy, Arabic, African and French Caribbean culture.
slang
kiffer = aimer aka to like 
Je kiff grave = I really like that.
jonquaille = jewelry
je kiffe grave la jonquaille = I really like the jewelry
The best thing we have in France is " le verlan" which is the reverse form of a word.  For example, musique = zikmu (music in French turned around) , mechant = chanmé (meaning "that's bad" in a cool way)
…And what don't you like about Paris?
The metro – I have a motorbike and it's so easy to move around in a small amount of time.
It's a cool way to discover beautiful (new and old) places.
You travel a lot as a DJ, why do you choose to call Paris France home and not another country?
I love the 4 seasons – you really feel the changes here. Also the convenience of being able to easily travel to so many other cities and countries from CDG. The culture and entertainment scene in Paris is diverse and constantly changing. One of my faves is the annual Fete de la musique (which is like a massive block party). Also lots of street art.
To describe Paris, as Jamiroquai said " traveling without moving"
Find Judah Roger online here: