One of the many questions I often get on life in Paris is "where are the bset places to go dancing, have a drink or hang out by night in Paris?"
I'll try to keep this list of Parisian nightclubs and dancing spots sweet and short! But remember that many of the best nights out are never fully planned – so you may want to wander around (if you have time you could bar hop on a few popular streets and neighbourhood) in Pigalle, Latin Quarter, Oberkamph or the Marais. All districts where you'll find active bar scenes and diverse nightclubs.
Now bear in mind – this is a curated list of some local favorites. So I invite you to leave me a comment if your favorite place is not on the list! So we can keep the list rolling with a version 2.0 by the end of the year.
Coming to Paris? Buy our Cheap & Chic Paris ebook with over 60 address of how to enjoy Paris with the best curated budget freindly and chic places to eat, stay, shop and activities to do! Buy it here
Favela chic (18 Rue du Faubourg du Temple, 75011 Paris) –
Like the name suggests Favela Chic chic has a Brazilian favela type Decor and is known in Paris to have one of the most eclectic musical selections. if you're going out dancing expect to have a range from hip-hop, Rap, R&B reggaeton to Funk. The vibe is super mixed with people of all ages. .You can also enjoy one of their meals in the restaurant before the door it is dancing starts. They open at 7:30 pm check out their website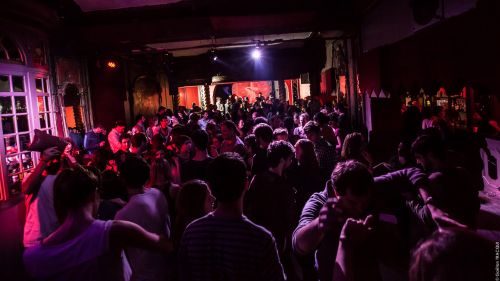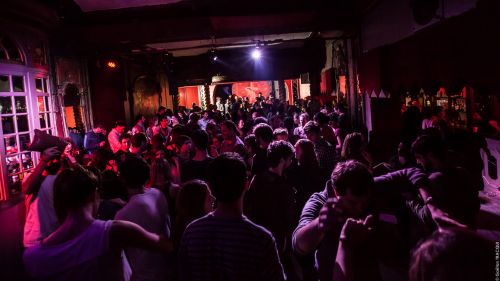 Le Rouge Pigalle (77 Rue Jean-Baptiste Pigalle, 75009 Paris) –
Recently opened (or re-opened) in the uber-trendy and popular nightlife area originally made famous for the cabarets, Pigalle neighborhood. I think the Rouge Pigalle has a different theme every night so you want to check on their Facebook to see who is going to be playing. It's usually packed by 2 am with a mix of locals and tourists not knowing where to go for late night dancing in Paris. Space is a bit funky because it's traditionally on an old jazz house, owned by Bricktop, one of the first African American cabaret jazz owners. So the walls and ceilings are alive with this rich history See their facebook page here

Bizzart (167 Quai de Valmy, 75010 Paris) –
Right along canal Saint Martin, is a multi-usage space with a concert area and restaurant. Home to pretty much the soul and funk scene in Paris, you can find also reggaeton on Saturday. But best to look at their Facebook and website for changing program.

Belleviloise ( 19-21 Rue Boyer, 75020 Paris) –
Also, a concert space that's well known in Paris for local and international acts. Has restaurant and worth visiting because of it's truly local Parisian feel. check out their website here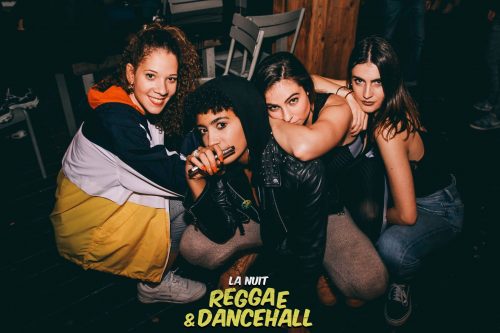 Wanderlust (32 Quai d'Austerlitz, 75013 Paris) –
Long lines but rooftop along the Seine river makes it worth it to cross off your Paris nightlife to do list. Dancing is outside in the summer but covered or inside during the winter months. check out their facebook here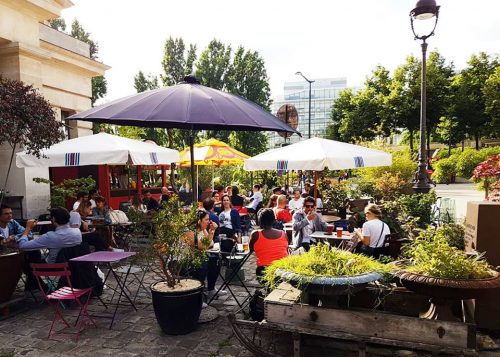 La Rotonde ( 6-8 Place de la Bataille de Stalingrad, 75019 Paris) –
Titled the MiniClub – because it's a small funky space located inside a massive mutli usage space that also has tons of outdoor seating and a prime location in the 19 arrondissements along the canal. They have a cool restaurant too. During the day they are sometimes known to host food festivals, plant sales and more! To see more about their program be sure to check out their facebook page