Bonjour mes amis!
We are in full spring (swing!) hahaha and I'm so happy to have our next coffee meet up IRL (in real life!) at this cute new coffee shop close to the Louvre. We have limited seating as always so please reserve in the link provided ( you can also DM me any question on Instgram)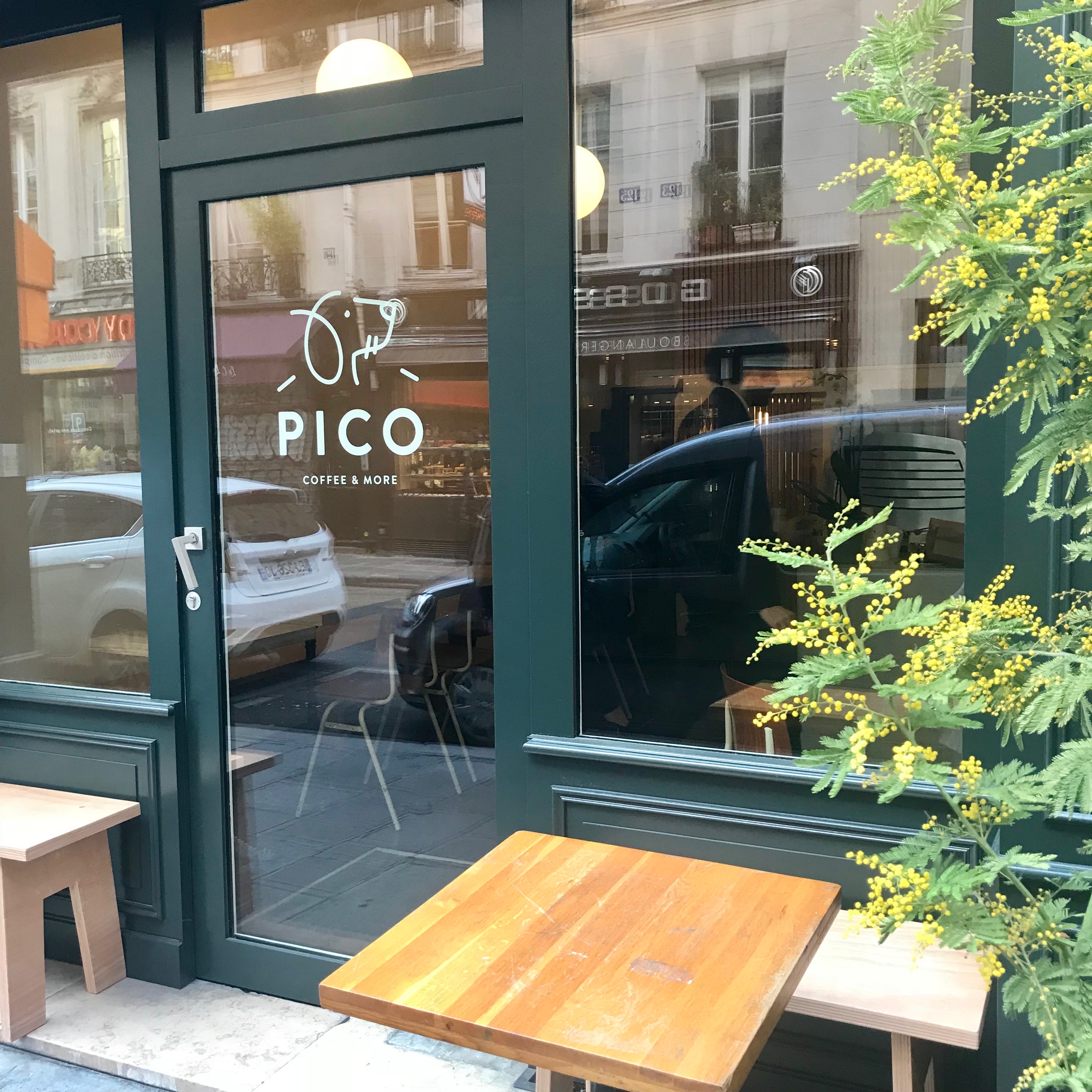 Pico has yummy cakes and great coffee from the roasters Hexagon! And lots more for us to discover together.
What's better than having people to hang out with in Paris that share the same passions and joie de vivre? Our Monthly Coffee Meet up – that's what!
March COFFEE MEET = March 22, 2019 at Pico Honore.
Seats are limited to 8 people (very intimate so we can all feel comfortable). So please rsvp here
Love you all, and super excited to see your faces at the end of the month!
You can also sign up to our private Coffee Meet up Page!
The concept of the meetups is to meet new (and old) people in Paris, ask questions, chit chat in a casual setting with other creatives over good coffee. It's always fun, authentic and full of tips.
Don't be shy – really everyone is welcomed. Paris can be a daunting place, outside of what we see on pretty Instagram photos and we have a real talk about how to have your best Parisian Life like the photos on social media but also how to just be a better you.
Our last meet up we touched on so many topics and I've shared your photos in the Facebook group.
SEE A VIDEO OF THE MEETUPS HERE
Also there is a facebook group for the meetups here.
Time: 4PM
Friday 22, 2019
Pico Honore
Address: 110 Rue Saint-Honoré, 75001 Paris
Map it: