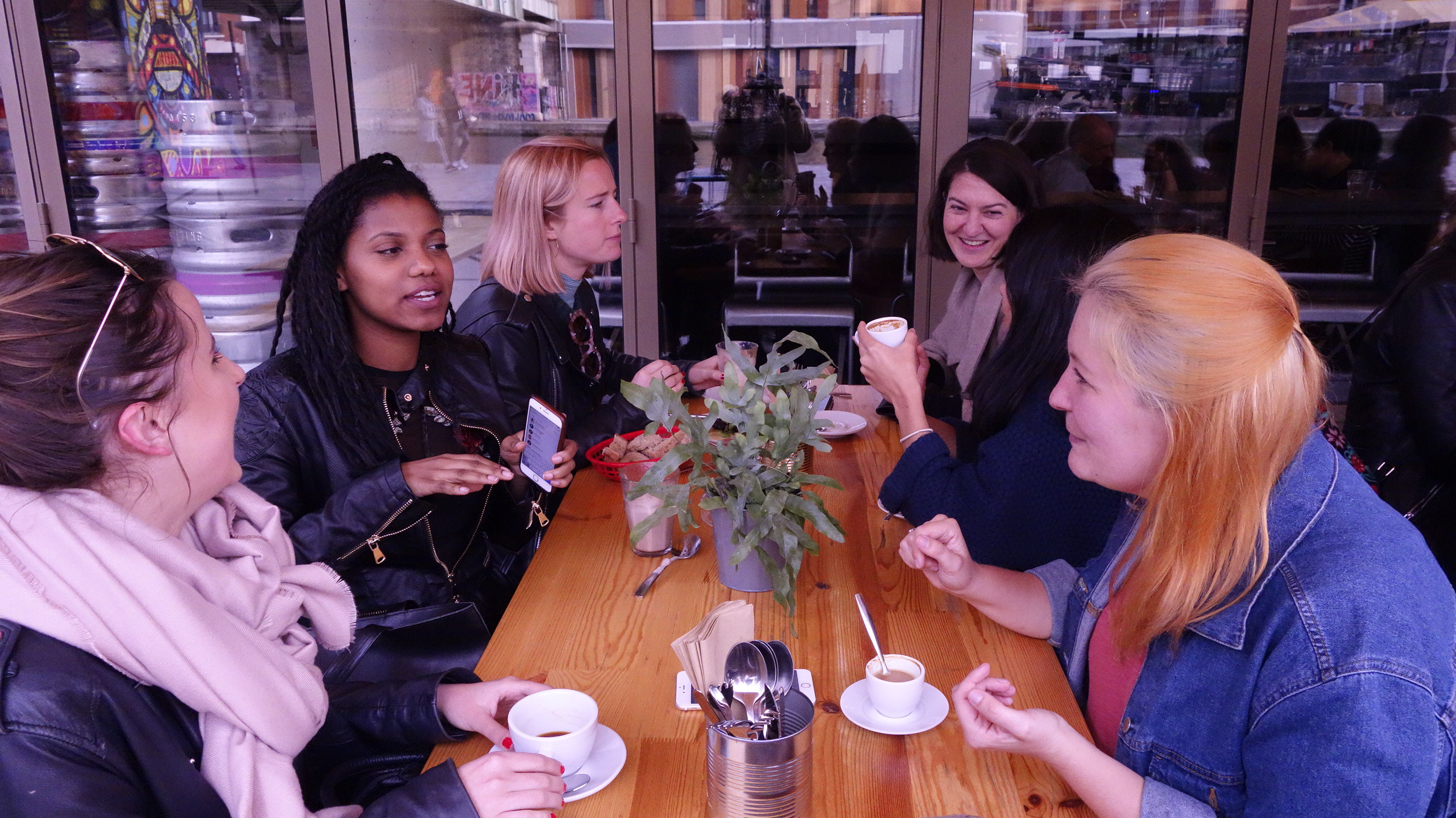 There is always a seat at the table. Yesterday we had 26. Every month in Paris I host a creative meet up open to all. Travelers, Foodies, Paris newbies, long time expats, and just about anyone wanting to connect authentically with others and have a good chat and coffee.
Every month I'm blown away by you all.  So brave, kind, resourceful, funny, beautiful, talented and the list goes on and on.
We had Australia, Canada, USA, UK, New Zealand, Columbia at the table. This month no men came – what's up guys?! (Even though a few ladies came on the recommendation of their husbands or boyfriends!)
My Parisian Life is about giving you the best of Paris – and that means also showing you lots of the non-touristy side and keeping our conversations fun but real.
We met first at the Grande Fantaisie boat along the canal in the alternative ( more local side) of Paris. Then went across the bridge to L'Atalante to sit outside ( yes the weather was still really good end of October!).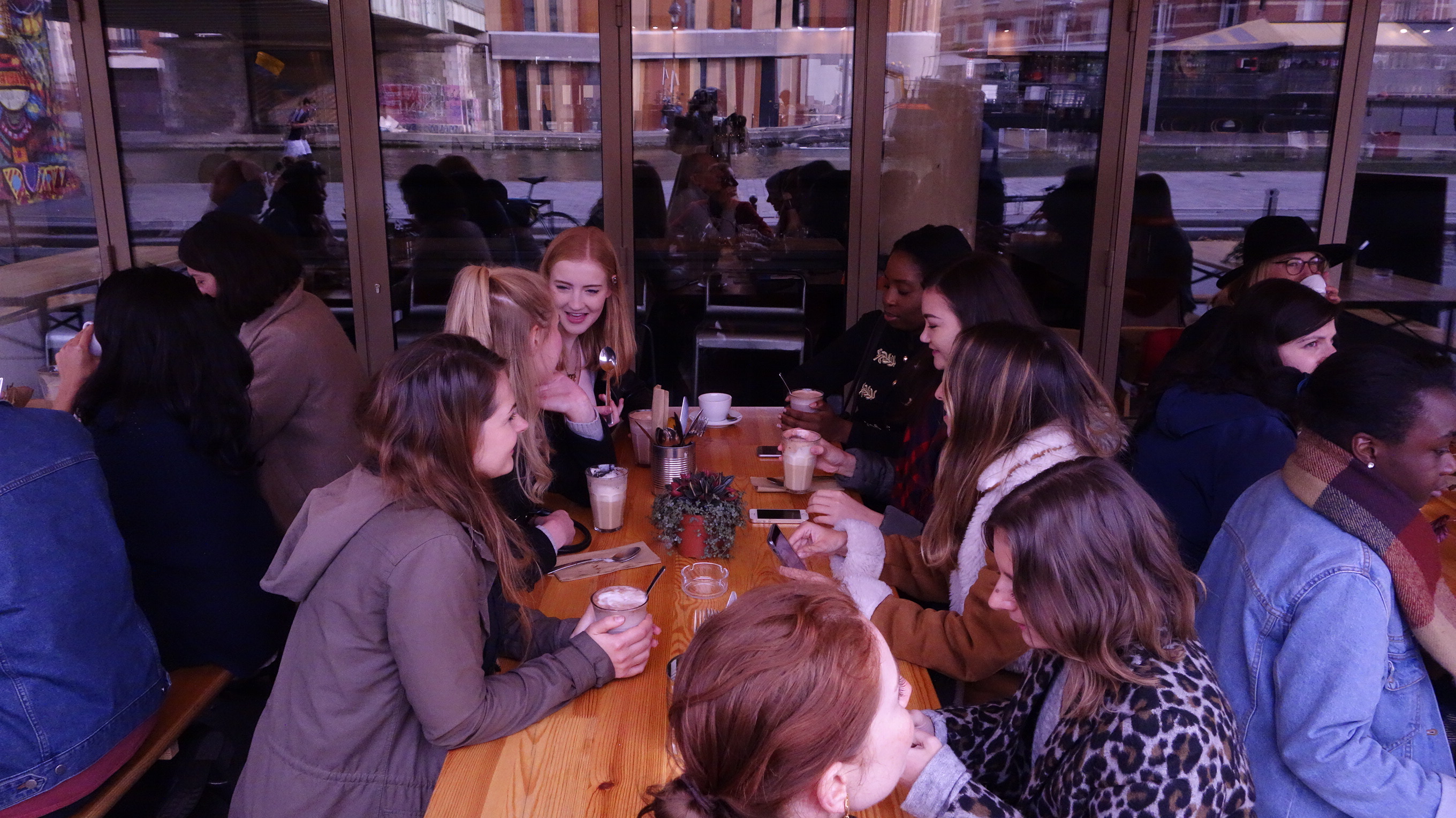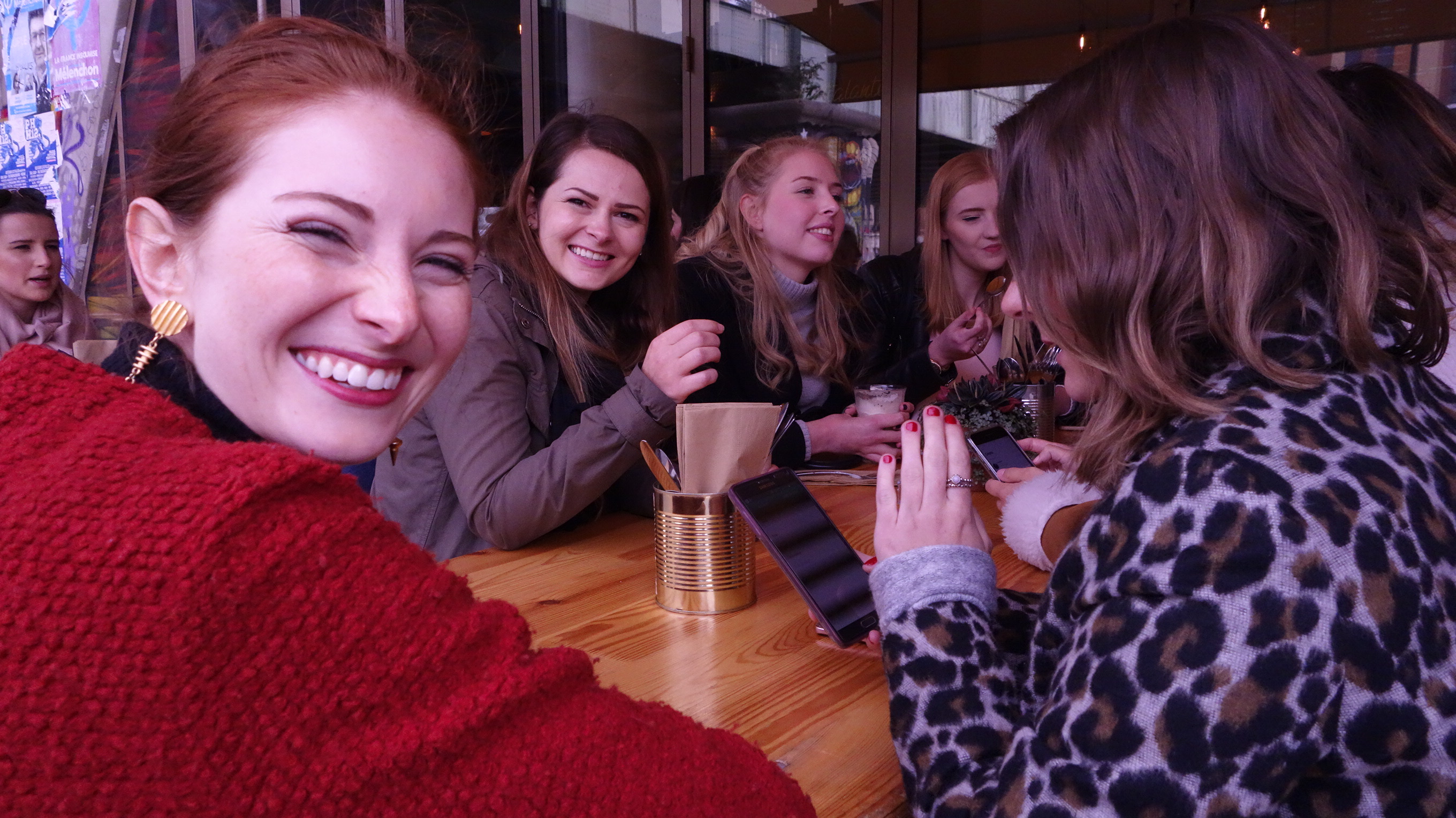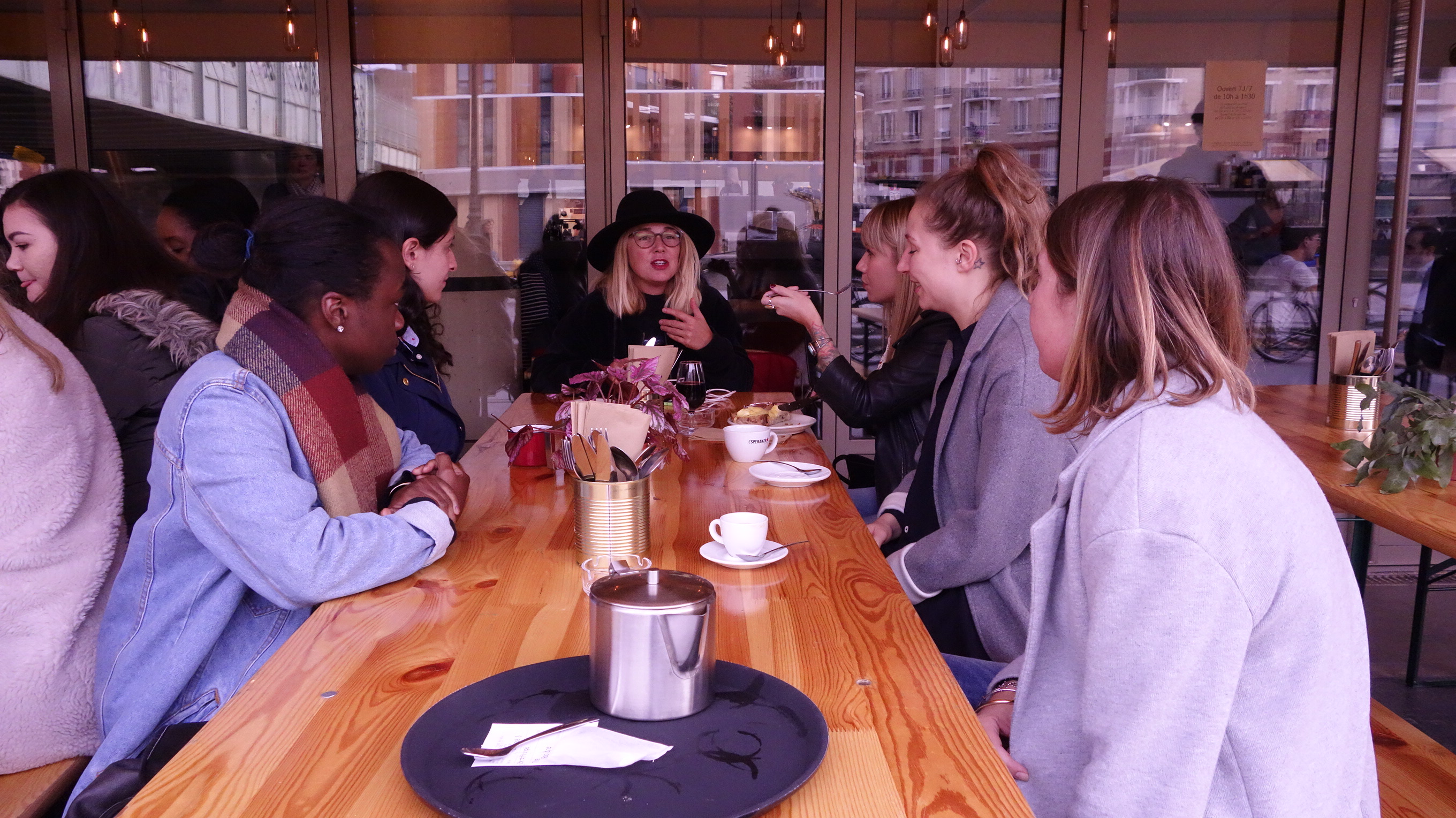 Grande Fantaisie – 9 Quai de l'Oise, 75019 Paris-19E-Arrondissement
L'Atalante – 26 Quai de la Marne, 75019 Paris

I'm so excited for our next meet up in November!