We stopped into the new Partisan Cafe last week and wanted to show you guys a few photos from the interiors and coffee, of course.
They roast their own!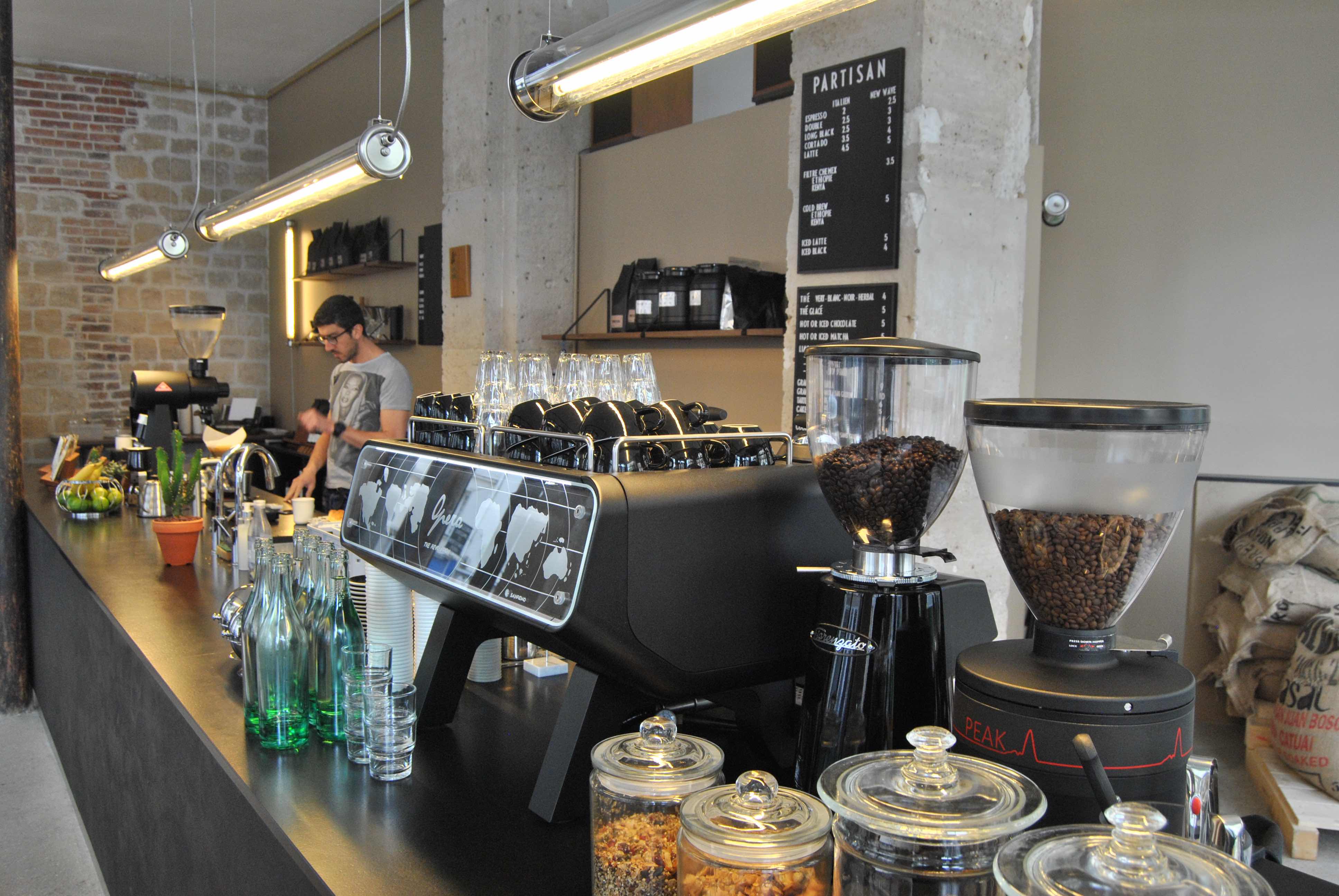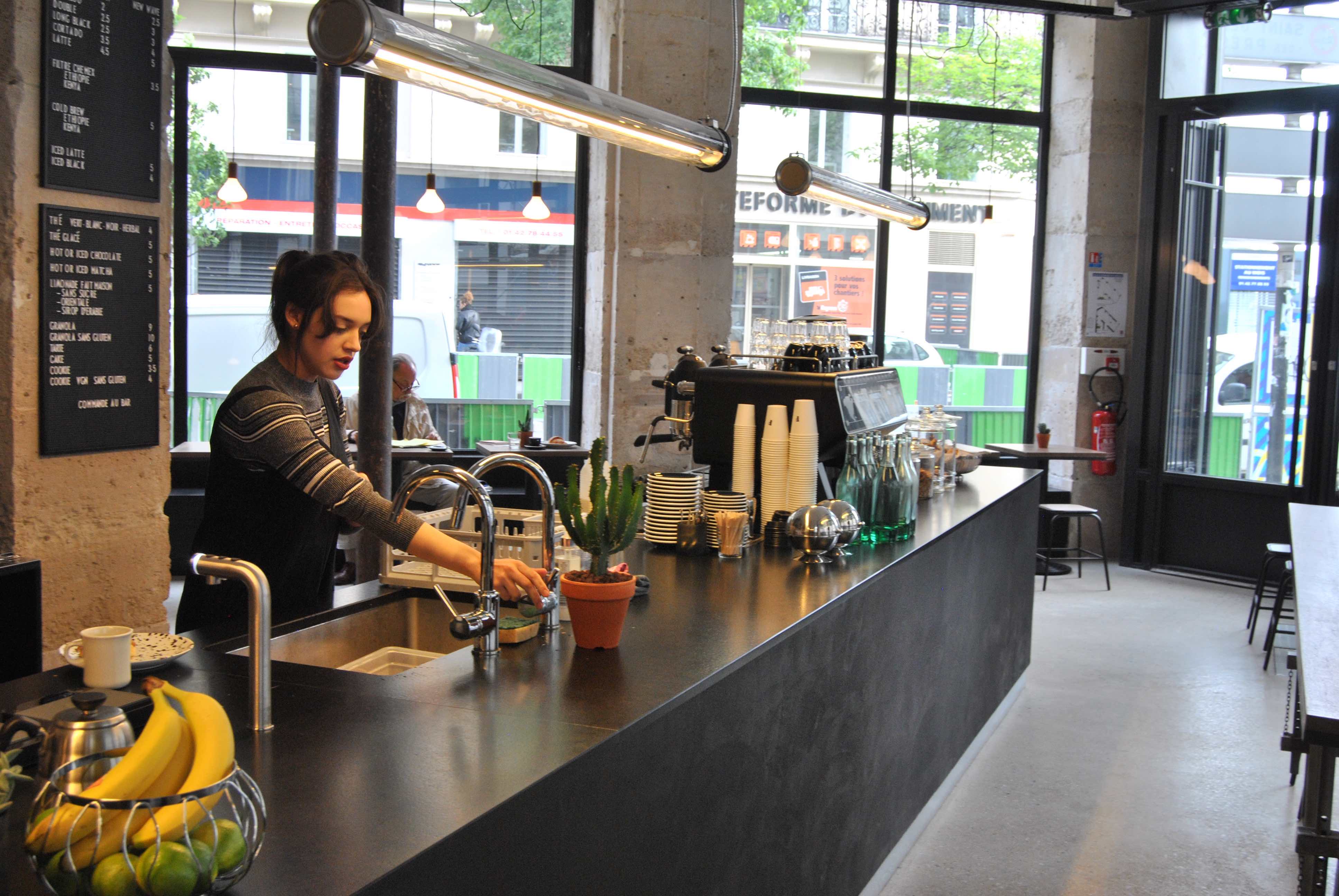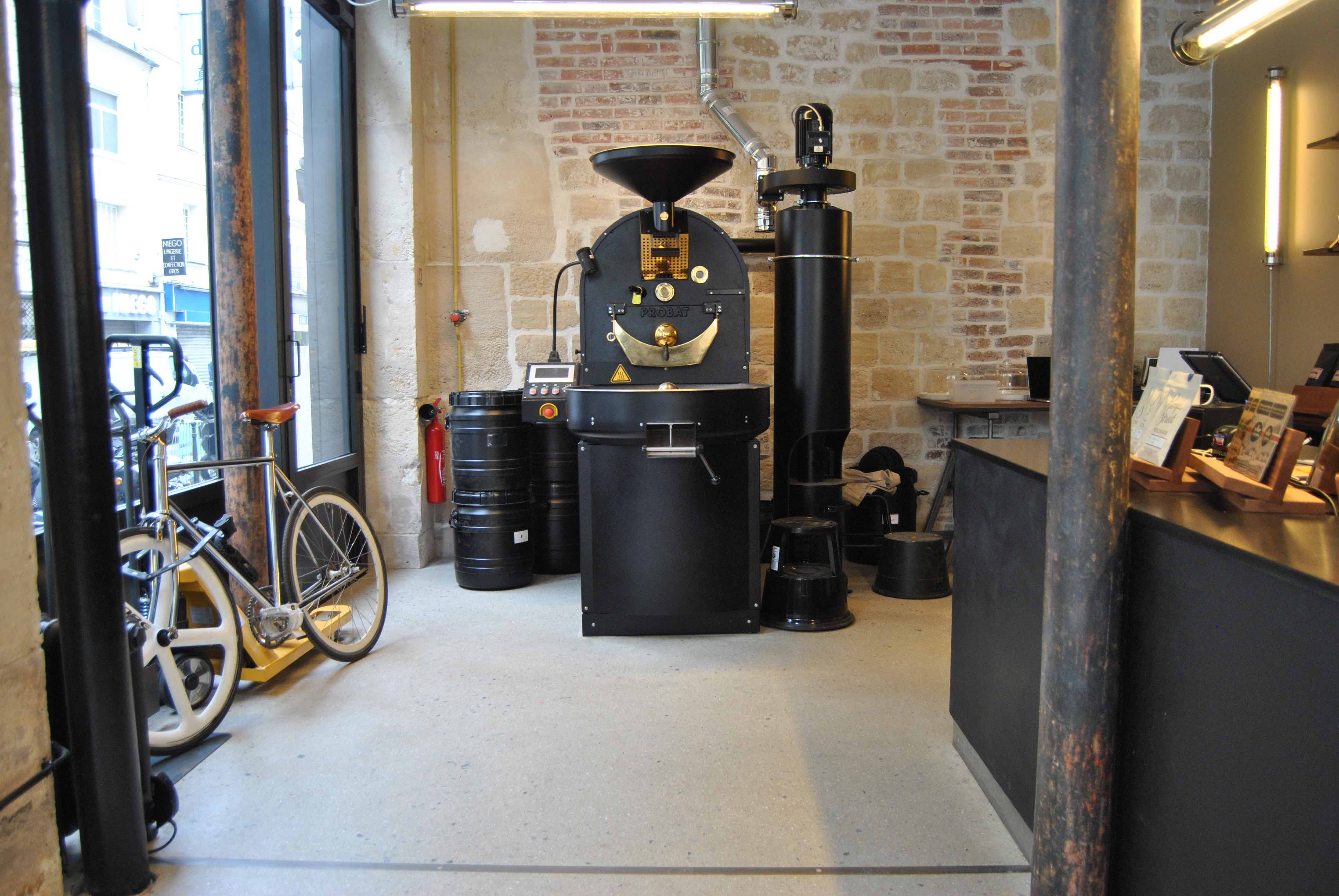 The space is HUGE – well, for Paris that is. You'll have lots of light coming in from the massive wall to wall glass walls (that will open up to a terrace in warm weather).
For right now (they've only been open 2 weeks) they don't serve hot food as the kitchen is not fully set up. But we did enjoy a really nice croissant and coffee. Met a few interesting people, and the staff speaks English if you're worried about butchering the language ( or not feeling quite ready yet to dig into your french!).
It's cute, spacious, calm and the folks are friendly.
The neighbourhood is Arts + Metier – where you'll also find old-time faves like Loustic from the coffee scene, Kitchen (via Bobs bakeshop) for all the veggie goodness, CAM for the yummy bistronomy food, Andy Whaloo if you're looking for a crazy night out, or simply a few minutes walk to Centre Pompidou.
I love this area of Paris!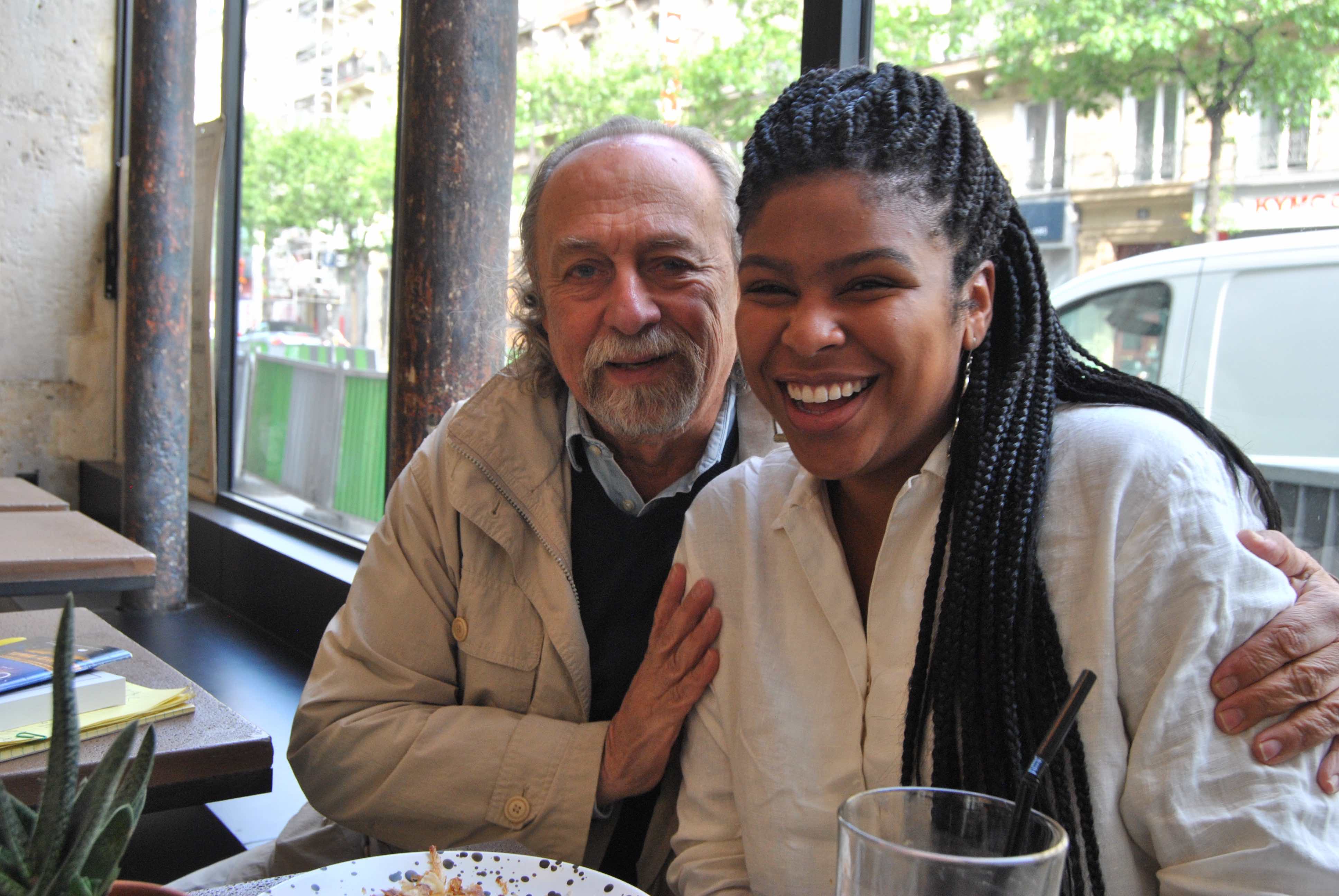 Hanging with Terrence from (Paris Expat) and Darian from (#AIATLA Podcast)
Partisan Cafe
| | |
| --- | --- |
| Wednesday | 8:30AM–5PM |
| Thursday | 8:30AM–5PM |
| Friday | 8:30AM–5PM |
| Saturday | 9AM–5:30PM |
| Sunday | 9AM–5:30PM |
| Monday | Closed |
| Tuesday | Closed |
MAP IT: