Whether you are new to myparisianlife.com or a devoted reader, we're sure you have noticed that we have a thing for coffee shops. What is it about sipping on a coffee and watching the world go by that makes even the shortest visit to Paris seem more authentic? Maybe it's the warmth of a hot drink in your hands on a rainy day that allows us to take a pause and to believe we are truly a part of this beautiful city. Whatever it is, cafés hold a special place in our hearts, and for this reason, we wanted to share our Best Coffee Shops right now.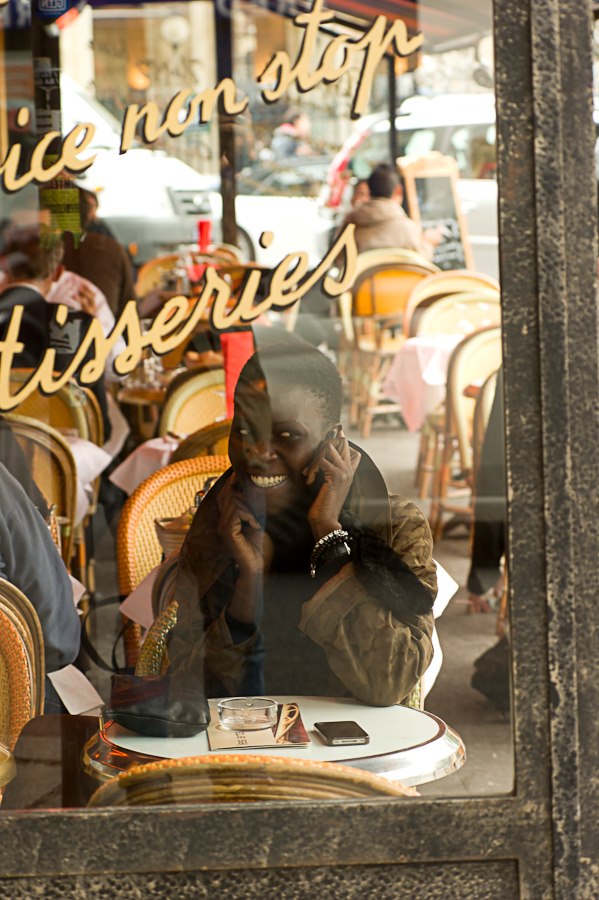 Keep reading to see which coffee shops have made our favourites list. Have you visited a café that has stolen your heart? Let us know, we'd love to hear from you!
Also want to know MORE of all the local, chic and budget-friendly places in Paris? Buy our Cheap & Chic Paris ebook with over 60 address of how to enjoy Paris with the best-curated budget friendly and chic places to eat, stay, shop and activities to do! Buy it here

Peonies Café et Fleurs

Rue de Faubourg Saint Denis is probably our favourite for food, bars and organic markets. It's mix of different cultures and somewhat gritty vibe gives us a sense of what the real Paris is like versus the more romanticized, manicured Paris – which we love as well! Peonies is one of the cafés that makes this street a must see. It's part flower shop, part café, and entirely beautiful! It is open 9:00am – 7:30pm Tuesday to Friday, 10:30am – 7:30pm on Saturdays, and 10:30am – 4:30pm on Sundays.

Address: 81 Rue du Faubourg Saint-Denis, 75010 Paris,
Instagram: @peoniesparis

5 Pailles

Just a couple doors away from Peonies Café et Fleurs is 5 Pailles. As a reflection of rue Faubourg Saint Denis itself, the coffee cultures of the two shops couldn't be any more different. 5 Pailles's small interior bathed in light and all day breakfast menu that is sure to please lands it on the trendier side of the café spectrum. It is open from 8:00am – 6:00pm Monday to Friday and 10:00am – 6:00pm on the weekends.

Address: 79 Rue du Faubourg Saint-Denis, 75010 Paris
Instagram: @5paille

Cuppa

Cuppa is cute and quiet café in the 7th arrondissement of Paris specializing in fine coffees, teas and vegetarian meals. Its location makes it a great stop coming from or on your way to Musée Rodin or the Louvre. Once inside you will be taken by the kindness of the owners and you'll likely want to stay a while. Though small, Cuppa's printed plates and vases of fresh flowers make it full of charm. It is open from 9:00am – 5:30 pm Tuesday to Friday, and 10:00am to 5:00pm on Saturday.

Address: Rue De L'université, 75007
Instagram: @cuppacafeparis
Partisan

Partisan's sleek minimal design will win over the chic-est Parisian, tourist or expat. Instead of feeling cold and uninviting, the concrete tables, large windows, and iron accents create an unexpected warmth which is made even more welcoming by its friendly staff and chatty patrons. You can buy some of their premium beans to make at home or make Partisan a regular haunt, but believe us you'll want this coffee more than once. It is open from 8:30am – 5:00pm Wednesdays to Fridays, and 9:00am – 5:30 pm on the weekends.

Address: 36 Rue de Turbigo, 75003 Paris
Instagram: @parispartisancafe

Matamata

We love that Matamata is first and foremost a shop made by friends for friends to sit and share their lives over a cup of coffee. The community spirit is felt instantly from the tables full of smiling patrons to the jokes shared behind the counter. Walking in you want nothing more than to be taken into the fold and become a lasting member of their crew. It is open 8:00am – 5:00pm Monday to Friday and 9:00am – 6:00pm on Saturdays and 9:30am to 5:00pm on Sundays.

Address: 58 rue d'Argout, 75002 PARIS
Instagram: @matamatacoffee

Cozette

Located on the border of the 17th and 18th arrondissements, Cozette is a spot where you can grab a freshly pressed juice and gossip with your friends or sit on your laptop and work all day long. If you're flying solo and without work to do, there is a shelving unit full of books that you can read as you sip your coffee. Though their menu is short, it is full to the brim with fresh and tasty meals or treats, and its 7pm closing time means you can stay slightly longer than other cafes. It is open from 10am – 7pm every day except Sunday.

Address: 20 Avenue de Saint Ouen, 75018 Paris, France
Facebook: cozettedrybar

Le Peloton

It should come as no surprise, but we love waffles almost as much as we love coffee, so when we found a spot that perfectly paired the two we held onto it. Le Peloton is that spot. Its impressive list of both sweet and savoury waffles makes it a definite must visit. It also helps that it's located in Le Marais, a perfect place to wander around for the rest of your day. It is open from 9:30am – 5:30pm Mondays, Tuesdays and Thursdays and from 9:30am – 6:00pm on the weekends.

Address: 17, rue du Pont Louis Philippe 75004 Paris, France
Instagram: @lepelotoncafe

MyLO

As multitaskers ourselves, we love shops that does double duty. MyLO offers a beautiful, feminine space, healthy and gluten free treats, women's clothing and shoes, a fantastic music selection and of course coffee. It may be the least Anglophone café on the list, but don't worry the staff has always been extremely patient when we used broken French to make an order. It is open from 11:30am – 8:00pm Tuesday to Friday, and 11:00am – 8:00pm on Saturdays.

Address: 61 Rue Legendre, 75017 Paris
Instagram: @mylo_store

Hang with us:FACEBOOK**INSTAGRAM**GOOGLE +**PINTEREST