I'm VERY active on Instagram and so are you too, on the daily I'm getting anywhere from 20 to 40 DMs with questions about the locations that I'm sharing or the activities I'm taking place in or just questions on life in Paris.
I love it!
We are really having authentic exchanges and sharing Paris in a way that's not all about the hype, but also keeping the charm and magic of the city alive.
As you can imagine it's so much fun, but also because I want to reply to you all and keep proving more consistent quality content; it's VERY time-consuming for me, one person.
So with the idea to keep the quality up (and passion), I've launched a new community that will be on Instagram (but also have access to videos after the date).
WELCOME TO THE PARIS FRIENDS CIRCLE – a place for you!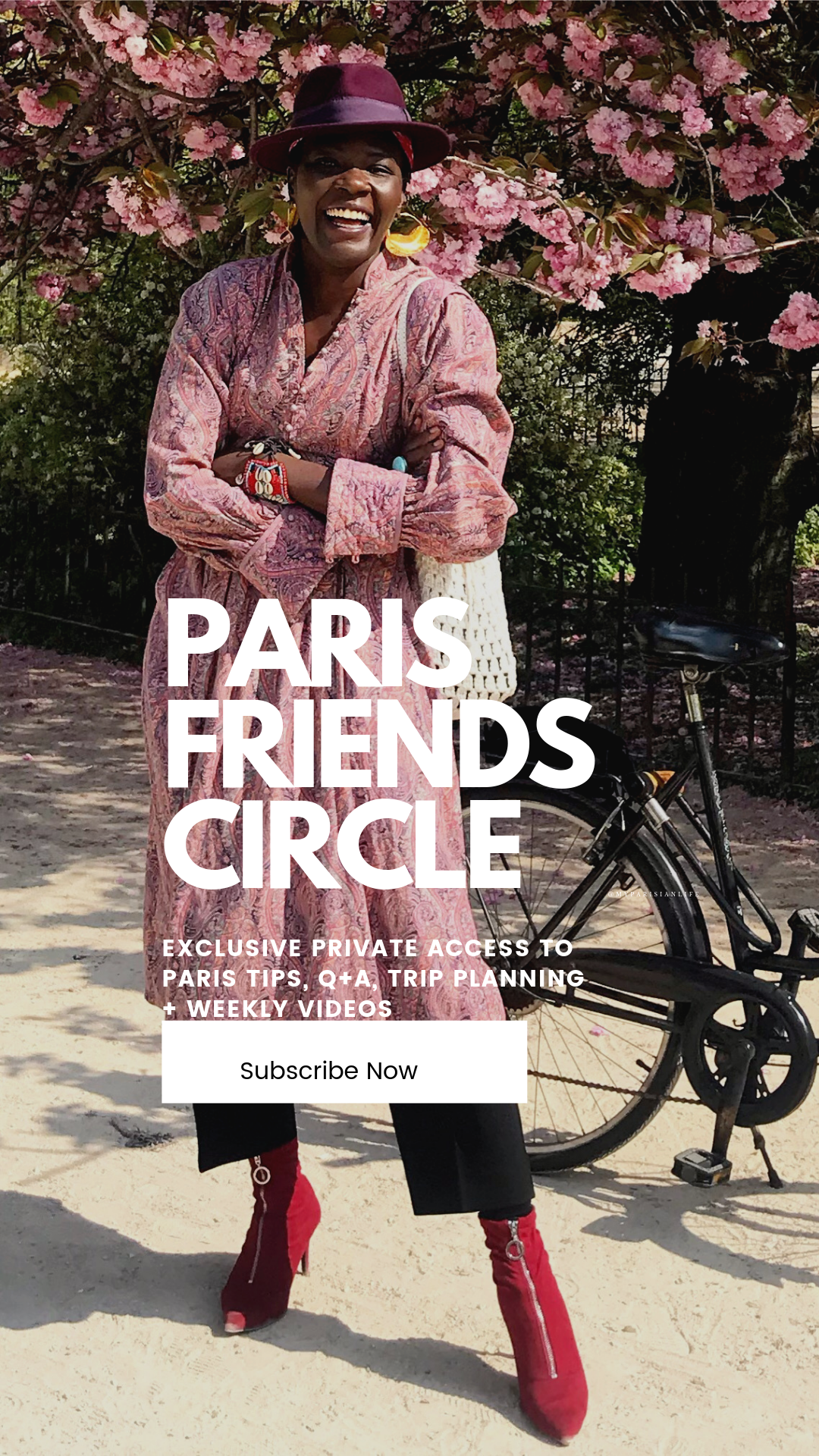 Do you:
1. Want to see more "real" Paris?
2. Want to ask me "real" questions about Paris?
3. Need help/tips for an upcoming trip?
4. Get VIP access Q+A to other "Paris Experts"?
…………..
Get privileged insider access to Paris hidden and secret spots
in a weekly video format with Tips, on Instagram!
I share my insider view daily of Paris
I answer tons of weekly DMS
I want to keep growing our community and serving you better.
YOU CAN BE A PART OF THE PARIS FRIENDS CIRCLE:
For the price of a coffee support our community
help me keep the passion alive
and get your questions answered weekly
in this "private" friends CIRCLE.
+ dedicated space to go back and watch videos.
JOIN our PARIS FRIENDS CIRCLE
5 USD per month.
FIND ME ON INSTAGRAM HERE: @myparisianlife