Let's talk a seat at the glass window looking out on Rue Custine, shall we? All Good Things, a new place to discover close to Sacre Coeur in Montmartre reminds me of a tv show mix; one part Cheerz and Freinds …haha. Do you know what I mean? It's a coffee shop, bar, and restaurant where the mood is about feeling welcomed and, well… sort of like a family.
You'll see the whole lot of Paris 18th arrondissement pass you by from this cafe that has a super cozy and funky decor, but prime terrace seating to enjoy our meal when the weather is nice.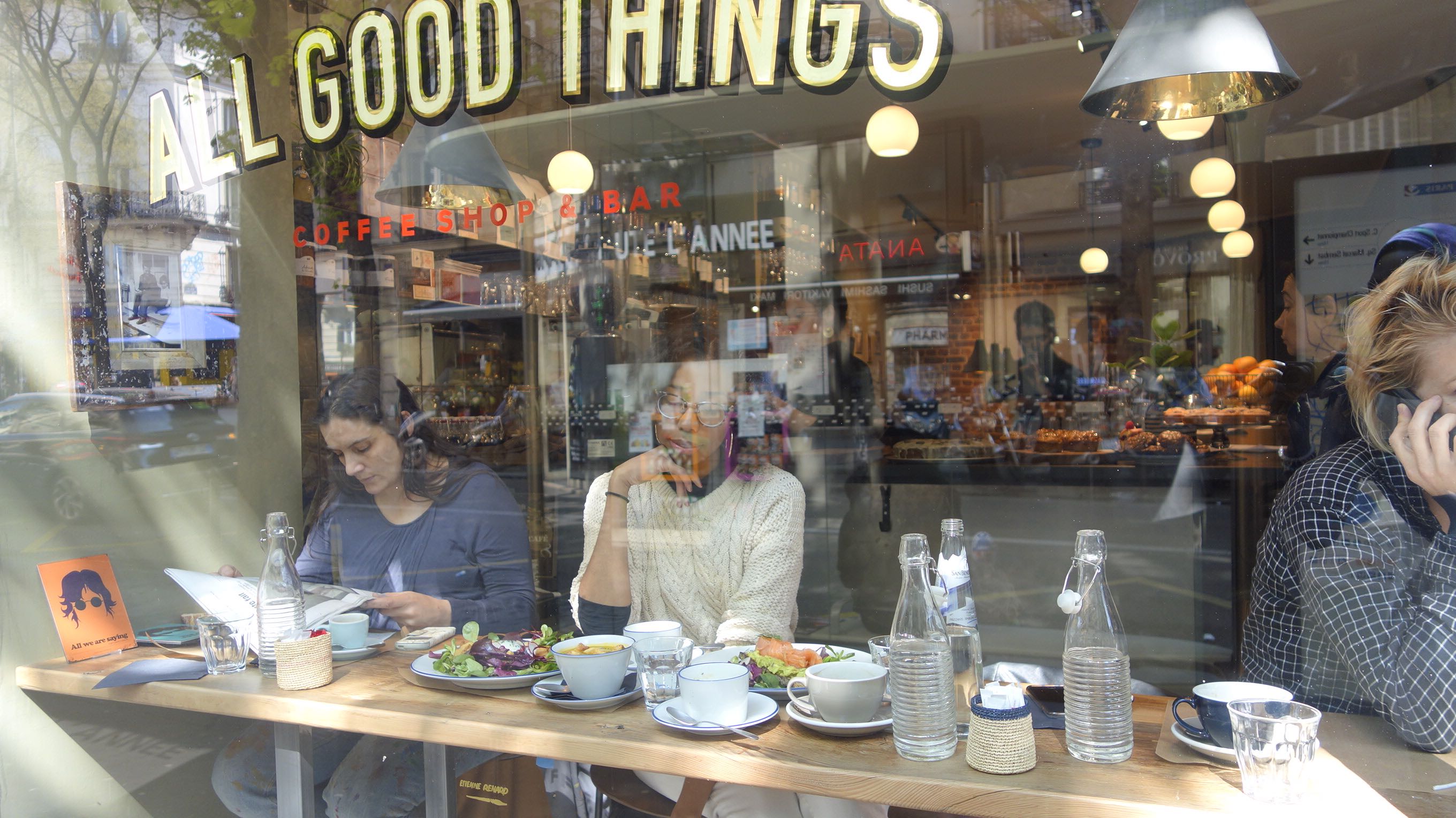 Not to mention an all-inclusive menu fit for meat lover and vegetarians alike. Paris is finally catching on and offering so many great options for vegans too!
My friend Janelle and I stopped into All Good things for lunch this week and here's what we had
Starters: oeuf mollet ( one with Salmon, and the other without) and yummy butternut soup.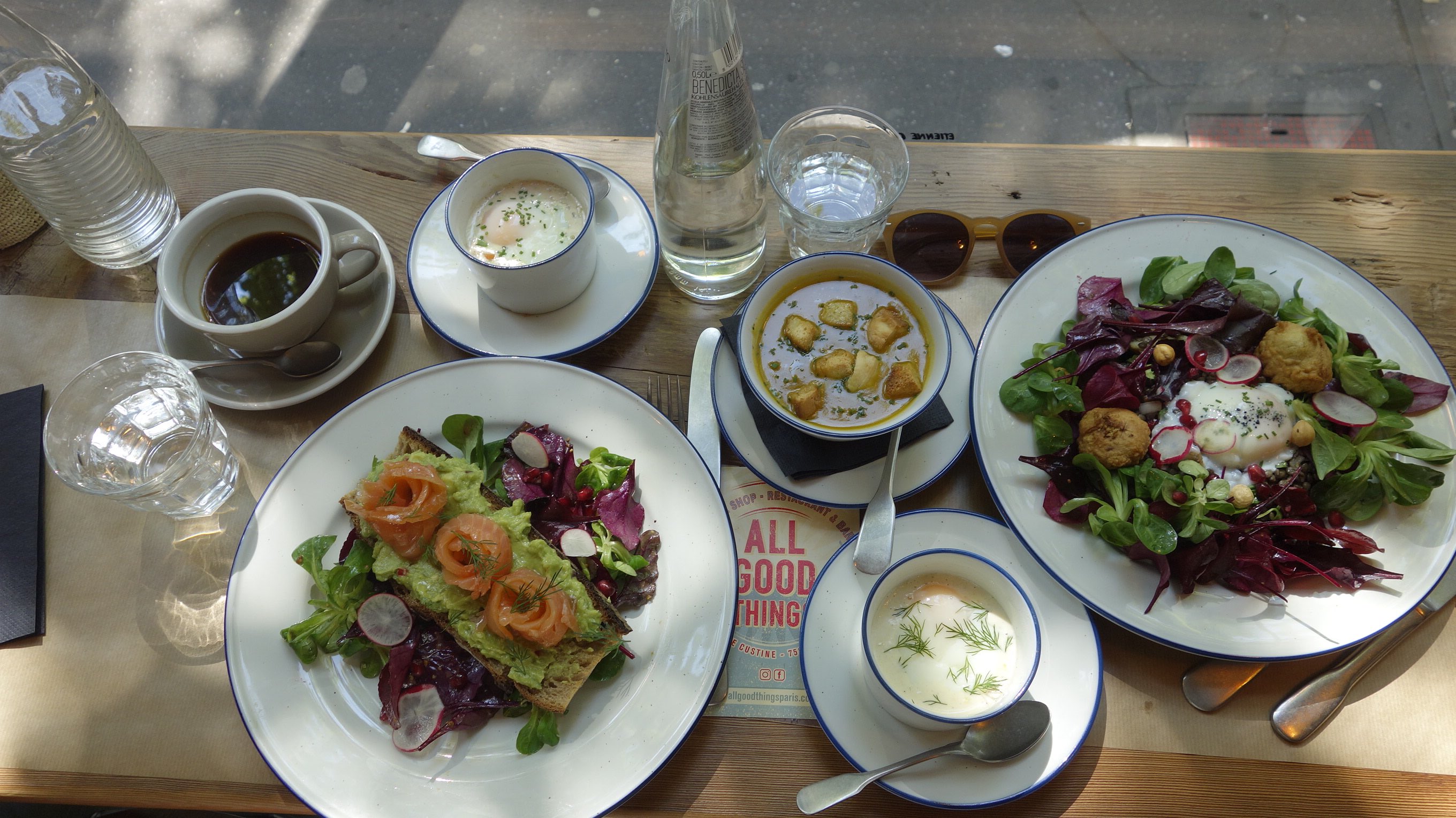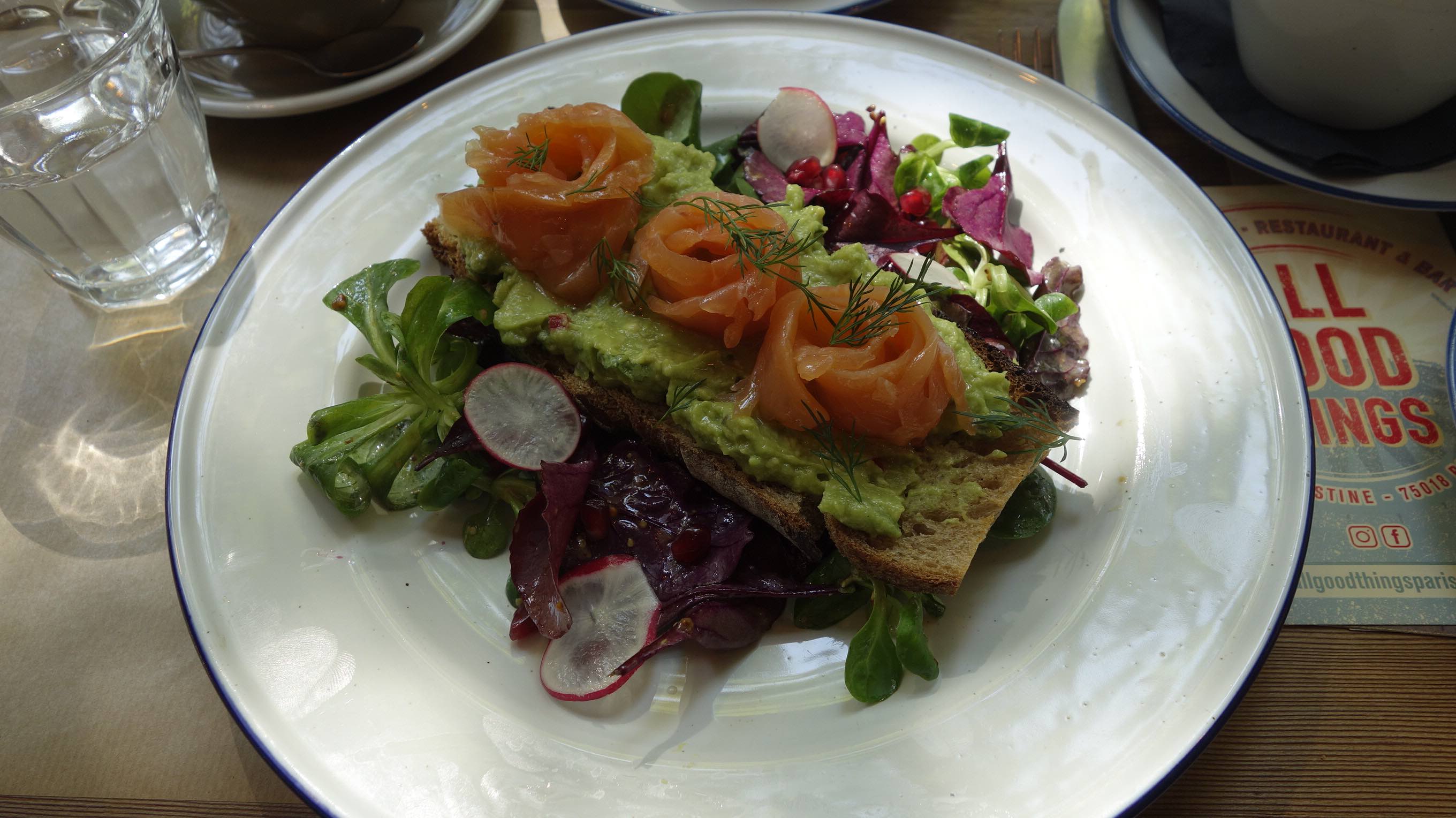 Main: Avocado toast with Gravlax salmon and Lentil salad with falafel.
Dessert:
The cakes are made in house by (oh god I forgot her name! but she used to also bake cakes at the local favorite Rose Bakery). My favorite cake this year so far was here. Ladies and gentlemen, I give you the White Chocolate Pumpkin cake ( did you see my reaction on my Instagram story? My taste buds were not ready!! ) it's yummy and moist and unexpected goodness.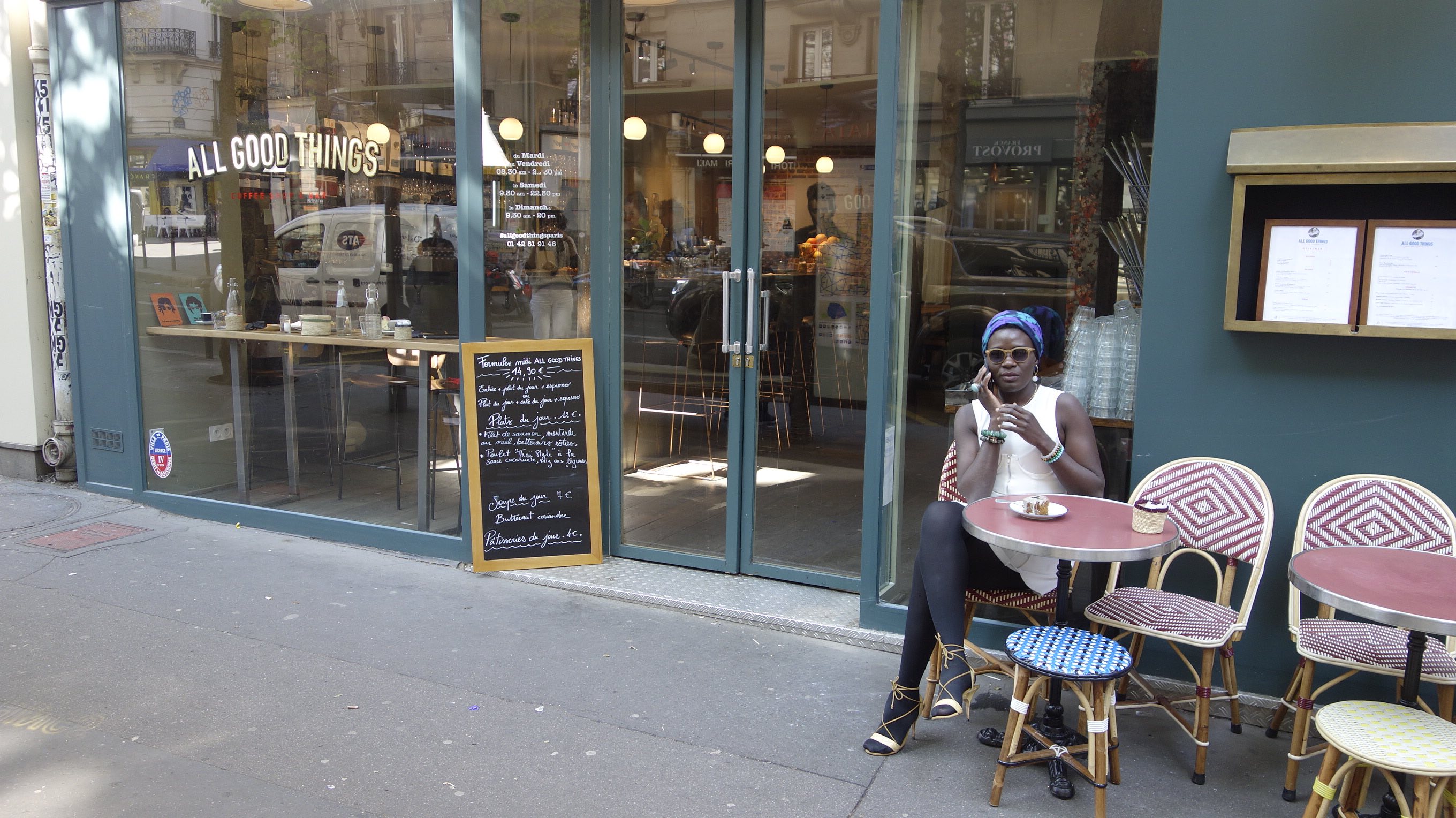 Coffee: They serve the regular fair! So if you're a coffee lover you'll be happy here. And they have a pretty diverse selection of teas too. Anything and mostly different options to keep you hopping in any time of the day. Because we went for lunch we didn't really test out any of the alcohol menu but I'll let you guys leave me your feedback in comments after your visit!
The decor touches will make you want to go to hand out. But be ware that lunch and dinner time computer usage is limited. But could be a cool place to go for a group meeting/ lunch as the masive tables are great for sharing with family or freinds .
WEEKEND BRUNCH: check out their Facebook for more details.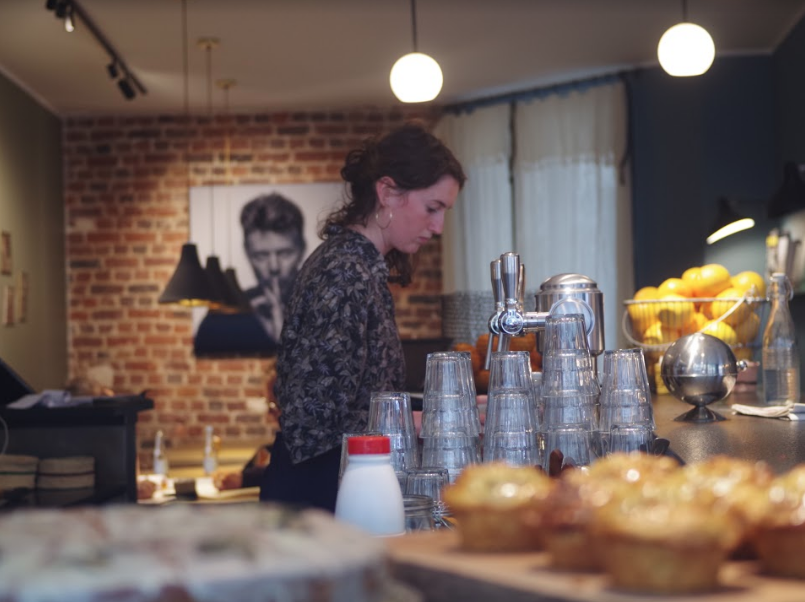 ALL GOOD THINGS

Address: 60 Rue Custine, 75018 ParisH