A HOTEL AND MUSEUM YOU SHOULD DISCOVER AT ONCE
The four-star hotel with 52 rooms opened in the capital of the Pas de Calais region in November 2018. It belongs to the prestigious Hôtels and Demeures Esprit de France and successfully combines its local identity with its privileged location next to the museum of the same name.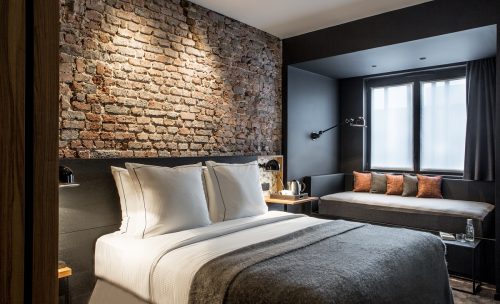 The hotel Louvre-Lens draws inspiration from the coal-mining past of Lens and its surroundings which is a UNESCO World Heritage Site. The hotel was set up in a former mining village where they knocked down the walls of the dwellings in order to provide a more open space spread over two floors.
Outside, the original charcoal grey façade as well as the door and window frames have been preserved. Inside the bedrooms and in common spaces, many brick walls have been left the way they were, "crude and scarred", as the interior designer Guillaume da Silva puts it, bearing witness to the lives of former miners.
Soft lighting and sober, sleek, and modern furniture make an elegant and stylish contrast. You'll find this place beautiful and amazing.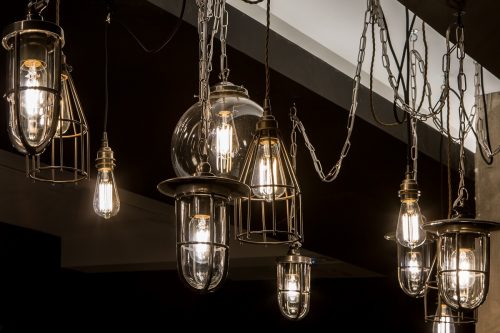 Most of the time, even in a historic building where the ancient architecture has been preserved, you feel a gap with what was actually experienced within its four walls whereas here it's completely different. All is combined in perfect harmony, past and present, inside and outside, raw materials and cozy fabric, authentic atmosphere and contemporary comfort, the mining world and the museum…
Such well thought out coherence results in little touches which will make your stay a unique experience.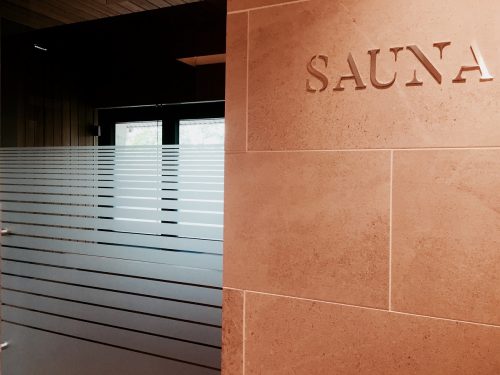 Upstairs the wellness area includes a fitness room and a large sauna unlike any other. With a big window you can relax in soft daylight and enjoy the view over the museum and tree tops.
At the hotel bar, you will find a billiard table, chess set or foosball to play while having a drink or a cup of coffee. There's also a widescreen TV for match nights, and then you'll feel as excited as RC Lens supporters !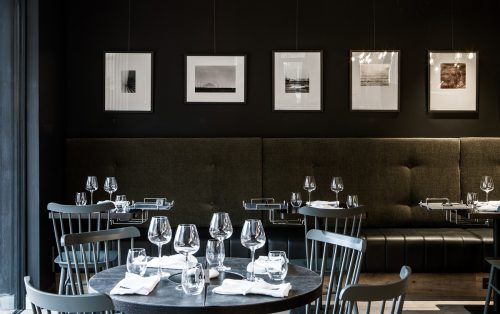 The hotel restaurant, Le Galibot, is proud of inviting you to discover a local brasserie cuisine from fresh and seasonal products. Raynald Boucaut, the Chef, adds a touch of originality to the texture, dressing and combinations. On top of that, I particularly appreciated the fact that everybody was welcome, people from Lens as well as hotel clients. When I was having lunch there around the same big central table, there were businessmen having a break, girlfriends celebrating a retirement, a mother and her daughter for Mother's Day, and a family tasting the local specialities to educate their children. It was such a cheerful warm and friendly atmosphere and the staff was so caring.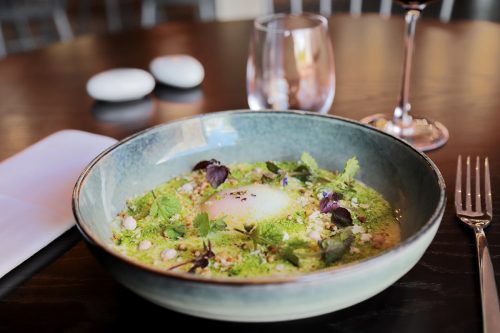 What about the Musée du Louvre-Lens ?
Less than two minute walk from the hotel is the Musée du Louvre-Lens which opened in 2012. Very much like its elder more known brother in Paris, it offers a permanent collection of 200 works of art, dating back to 4th century and up to the middle of the 19th century. It also holds two temporary exhibitions a year. Until July 22nd 2019 for example, Homer was on show, and you could wander among the works of the famous Greek poet. For the event the Hotel Louvre Lens offered a special pack for two, including the night, dinner at the Galibot restaurant and two entrance tickets to the Museum, for a total price of 240 €.

Hôtel Louvre Lens
Website : https://www.hotel-louvre-lens.com/en
Phone number : 03 66 98 10 40
Address : 168 Rue Paul Bert, 62300 Lens