Cafe Loustic can be found at 40 Rue Chapon, Paris 75001.
If you're in the mood for an espresso pick me up with touches of rustic interiors and a decent selection of breakfast or lunch snacks you'll appreciate this cutely decorated spot.
You?d almost never bike down Rue Chapon, it's a little side street not far from Centre George Pompidou and Les Musee de Arts et Metier. But I was on my energizer bunny mood that morning and I biked passed by around 11:30am and stopped for a coffee break after seeing the Cafe signage out front.
You will be immediately struck by the many different plays on textures going on with the decor. From the old zigzag style floor tiles to the bare exposed concrete walls behind the counter and then the Aztec seat and stool patterns. Everything was subtly blending together to create a cozy cute yet unfinished feel.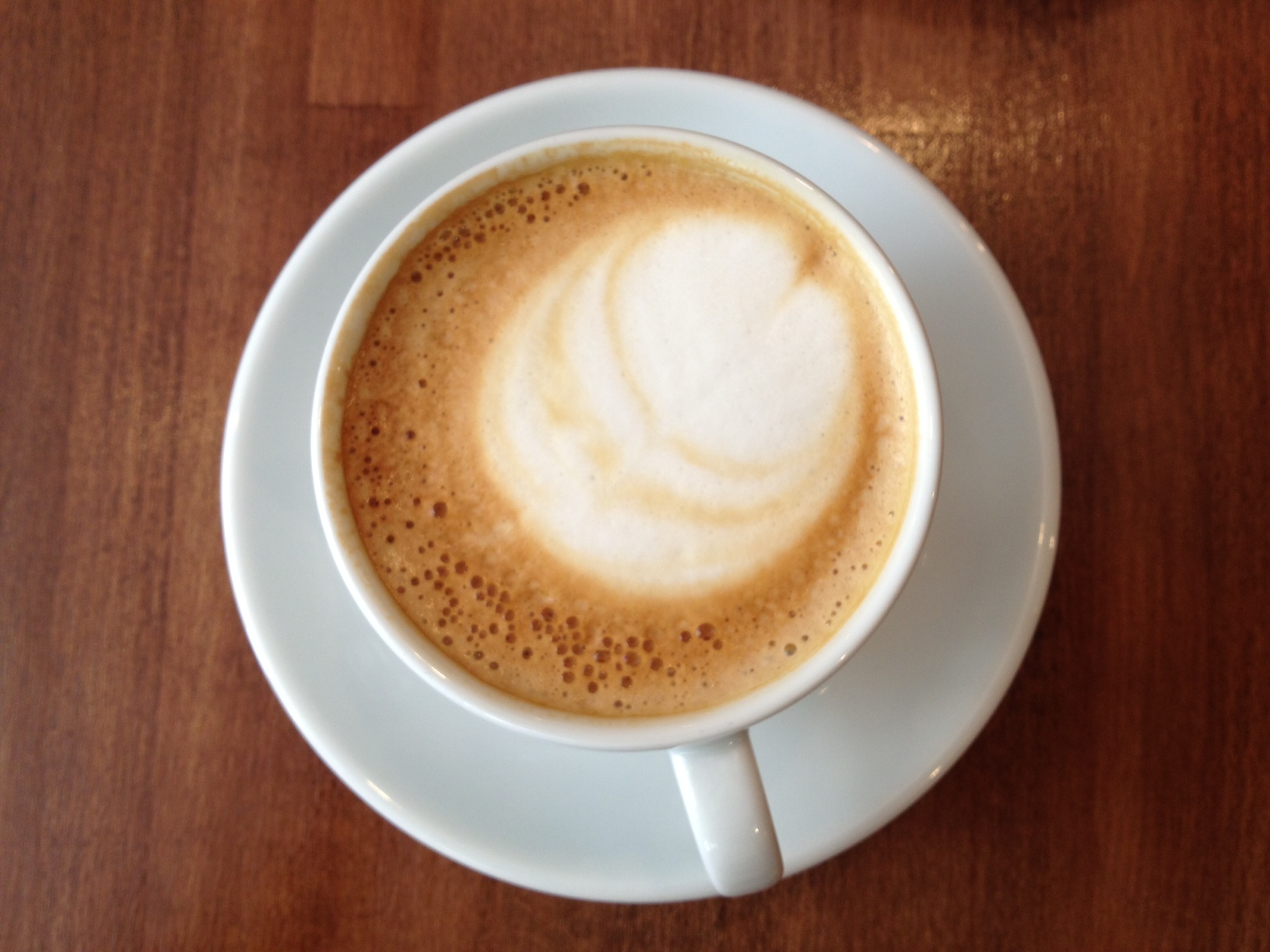 I ordered a cappuccino, and went to sit in front of the counter. I later realized was in a prime location to over hear the concept of the Cafe, the details that going into making the organic pastries and their love of Kale! I was impressed, and then decided I had to try the carrot cake as well.
More photos and details after the jump…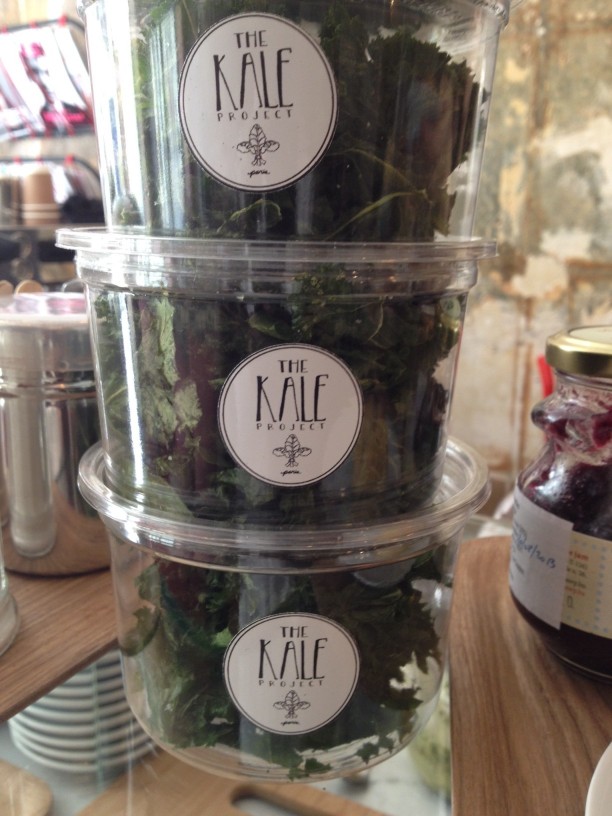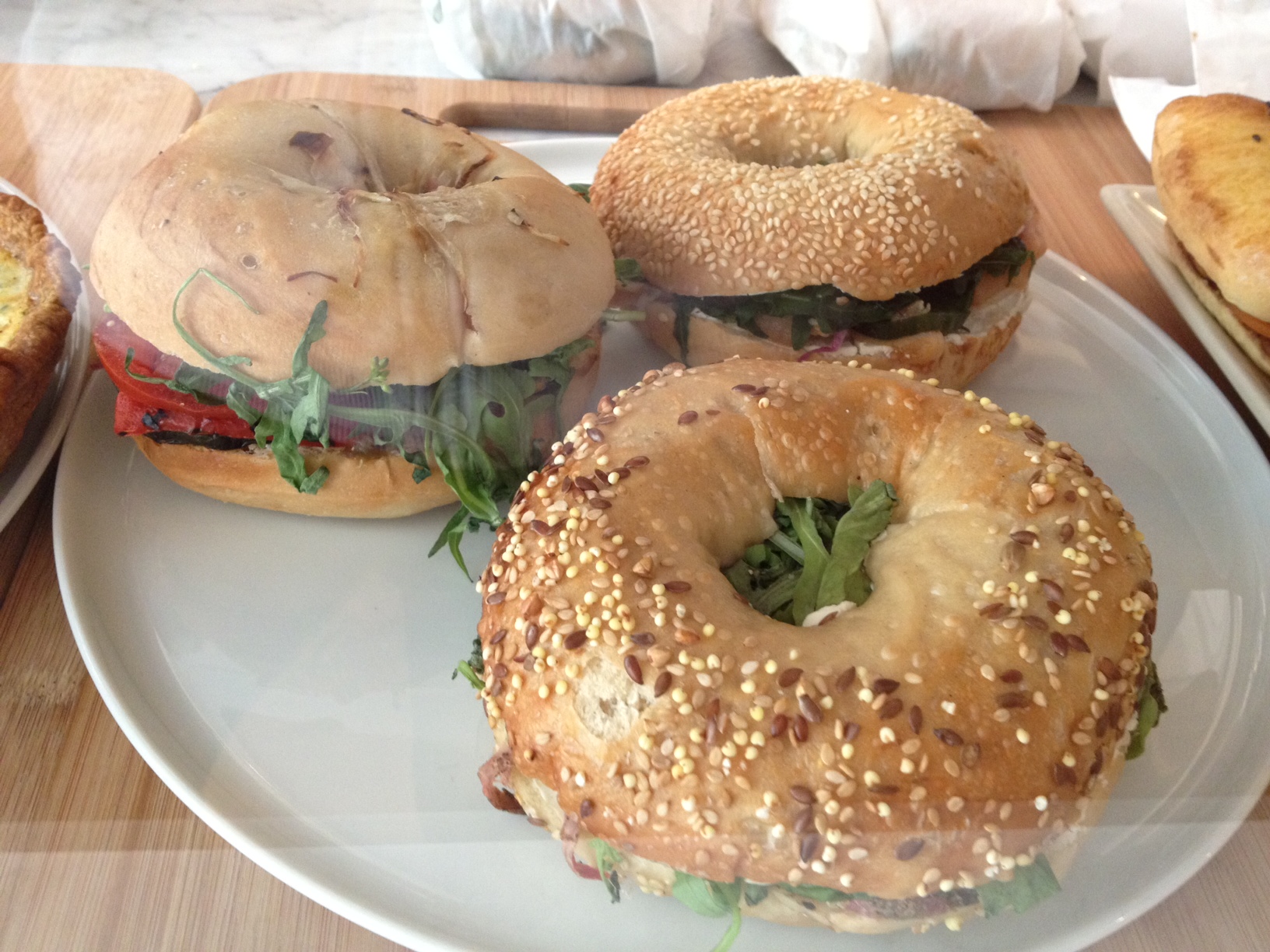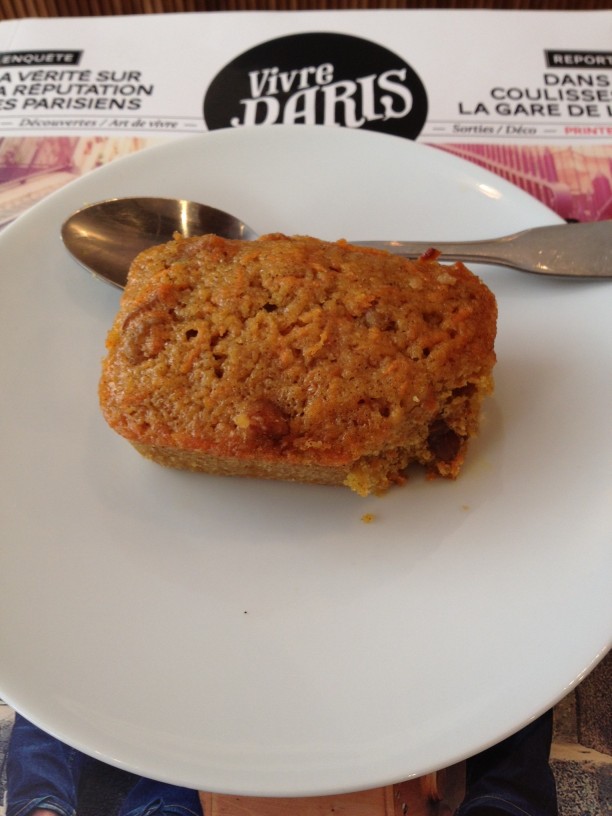 Food selection
Savory: Bagels, Tarts and Salads. Sweet: Cakes, Scones and cookies.
Brunch Special for 10 Euro ? Granola from Emperor Norton w/ Yogurt + Fresh squeezed juice + Cafe
The "Extra" Bio Carrot Cake was 6 Euro (made in-house with the best organic ingredients and vanilla from Madagascar). This was La Piece de Resistance. Yes, it?s expensive but ladies and gents it was tres tres bon!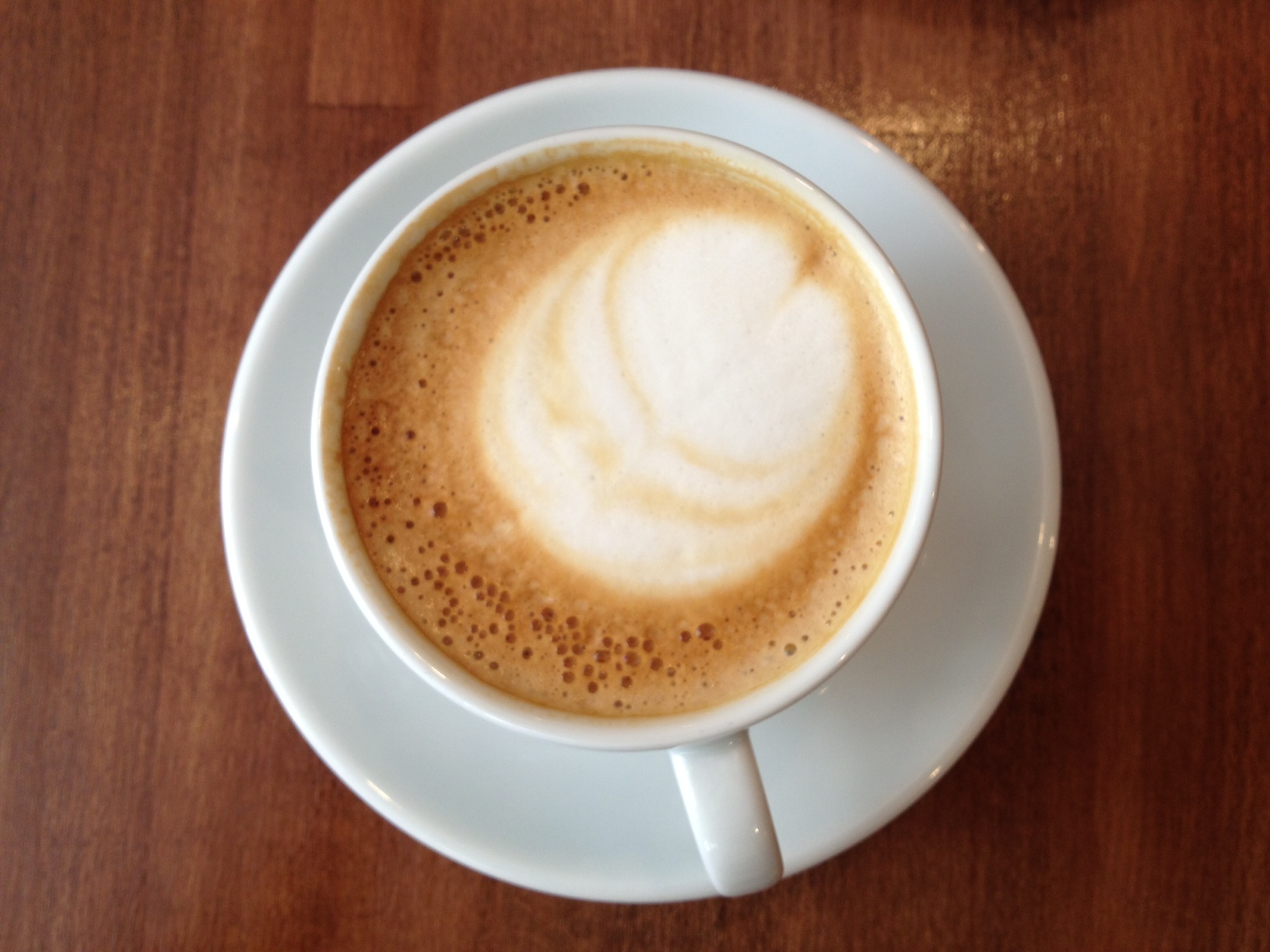 Typical Cafe stuff
Espresso 2 Euro
Cappuccino 4 Euro
They don't roast their own coffee but they are an espresso bar first and everything else after, so the quality of the coffee was extremely good.
The food selection is limited if you're comparing it to a regular French style Cafe, but is along the lines of what you'd find in a regular coffeeshop a decent mix of sweet and salted stuff. Once again the focus is on the cafe, so a great place for coffee lovers. Oh and they have free Wifi and tons of space in the back for those of your visiting Paris and need a place to hang and work a bit from your laptop while in town.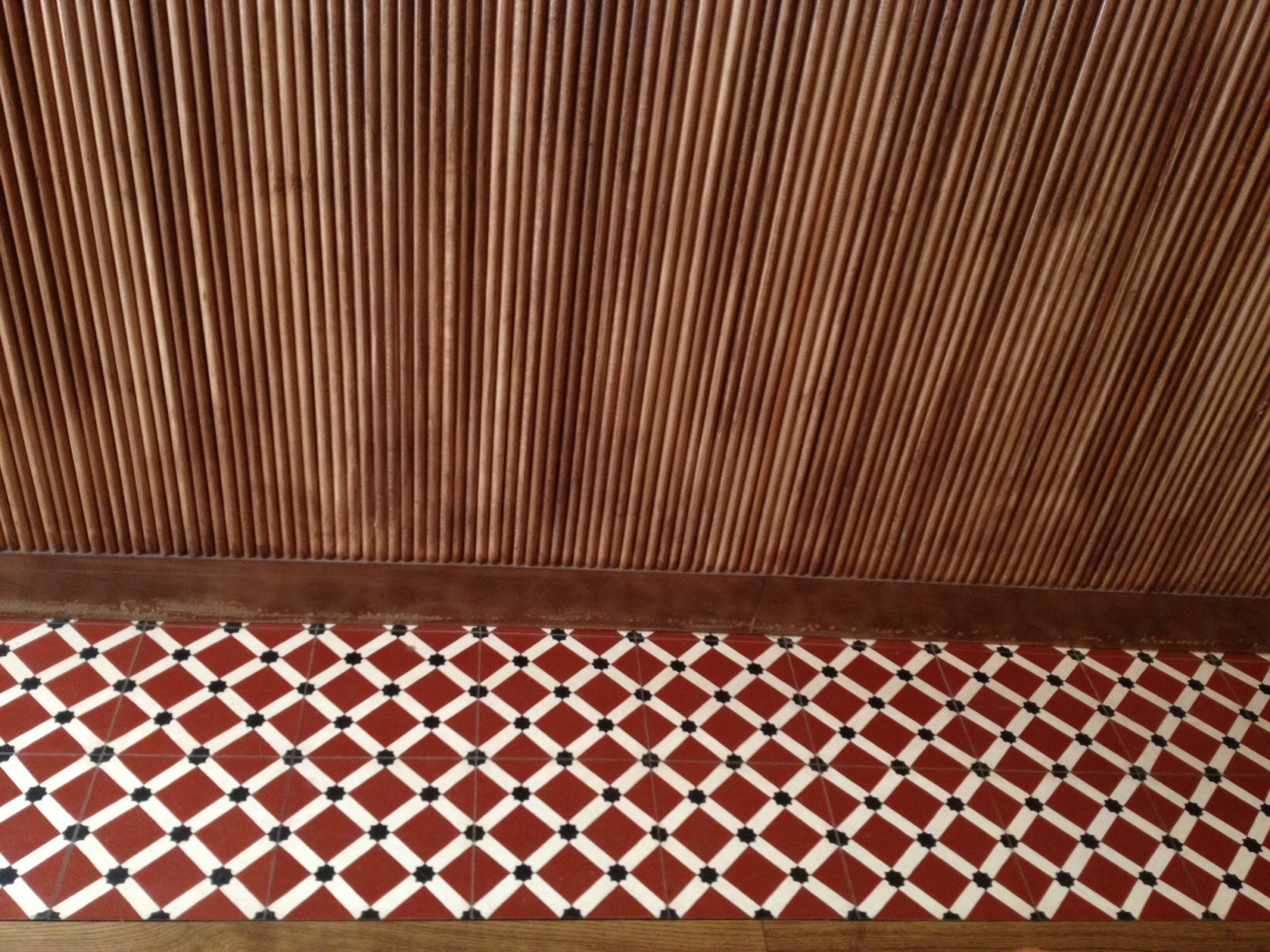 If you go over, let me know what you think!
Address: 40 Rue Chapon
Hours:
Monday 9am to 6pm
Tuesday – Fri 8am to 6pm
Saturday 10am to 7pm
Sunday 11am ? 6pm
Metro: Arts et Metier (line 11)
Map it:

View Larger Map