It's Christmas time ?- C'est Noel a Paris!
Paris this weekend will have tons of things to do, activities in every arrondissement as the festive season is filled with christmas lights everywhere and busy streets.
Ice Skating Rink at Hotel de Ville is now open!



The Christmas cheer is here in Paris. New Yorkers have skating at Rockefeller Center, we have ice skating at the city of Hotel de Ville, and it all starts this weekend!
Free entry with your skates or 5 Euros for renting a skate. Must have ID and gloves.
December 20th 2013 ?to March 2nd 2014.
Monday to Friday 12noon to 10pm. Saturdays, Sundays and holidays ?9am to 10pm
PARVIS DE L'HOTEL DE VILLE
2 PLACE DE L'HOTEL DE VILLE
75004?PARIS
Metro:??H?tel de Ville (Lines 1 and 11)
Short Film Festival -?LE JOUR LE PLUS COURT 2013?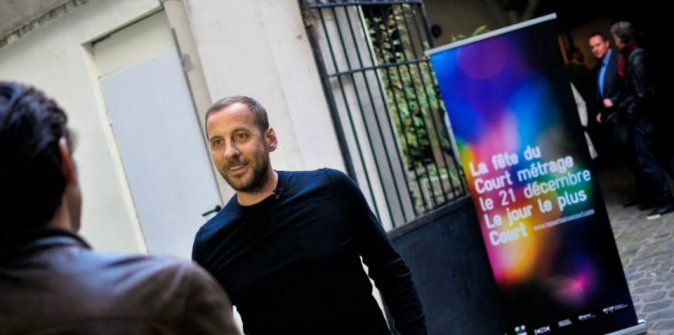 The 21st of December is the "shortest day" a day dedicated to short films.
screenings all over Paris in this its 3rd year of the festival.
Read more in English on showings and locations of their website
For the Kiddies – ?[Free] Carousel Rides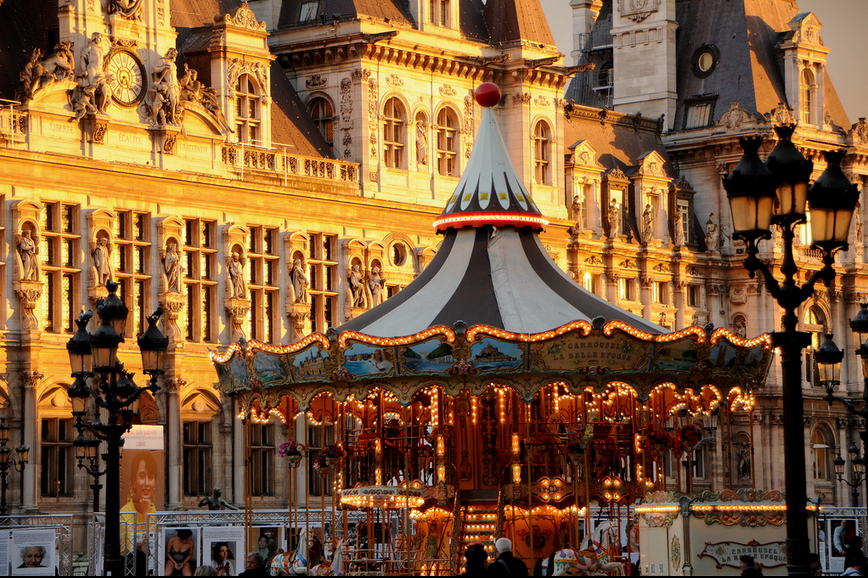 from December 23 2013 to?January?5 2014 . 10 am to 7pm.
If you you have kids in the city there is no shortage of places to enjoy a little carousel ride (merry-go round for the brits) in each neighborhood. Here we list 4 of our favorites
[4th Arrondissement]?Place de l?H?tel de Ville (City Hall Hotel de Ville)/ Place du Bourg Tibourg (map it!) – Close to all the shops on Rue de Rivoli ( BHV etc) and walking distance to the Marais.
[8th Arrondissement]?Place de la Madeleine ?(map it!) – Close to Fauchon and Maison de la Truffe
[
9th?Arrondissement]
?Place Lino Ventura, M? Pigalle ou Anvers (
map it!)
– Close to KB Coffeeshop, La Maison Mere, Rose Bakery, Hotel Amour… [
18th?Arrondissent]
?Square Louise Michel, 6 place Saint-Pierre, M? Anvers?(
map it!
) – Close to Sacre?Coeur?- actually just at the foot.
Where to do some Last minute christmas shopping in Paris ?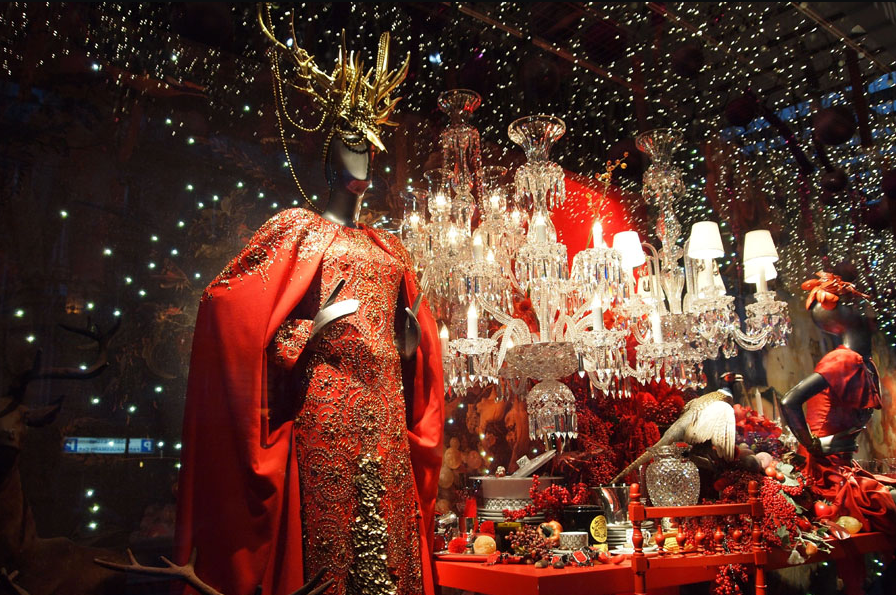 1. BHV?PARIS?-?Along Rue de Rivoli this recently renovated department store has everything from a hardware supplies on the basement floor to lingerie, perfumes and kids stuff. They also have an in-house shoe repair, locksmith and engraver.
52 Rue de Rivoli, 75004 Paris, France??+33 1 42 74 90 00?????bhv.fr
2. Galeries?Lafayette ?-?The fashion heaven where with 3 distinct buildings for womens fashion, mens fashion (tons of restaurants and gourmet food items to be found at the Lafayette Gourmet section here) and housewares.
They have corners for Isabel Marant, Topshop, Urban Outfitters, COS, ZARA, Zadig & Voltaire to name a few…
40 Boulevard Haussmann, 75009 Paris, France???+33 1 42 82 34 56?????galerieslafayette.com
3.?Printemps – Where high fashion resides on the Rive Droit. You name it they have it: Chanel, Laduree, Balmain…
102 Rue de Provence?75009 Paris, France ?+33 1 42 82 50 00 -?printemps.com?
4. Le Bon Marche ?- Where high fashion lives on the Rive Gauche.
24 Rue de S?vres, 75007 Paris, France???+33 1 44 39 80 00?????lebonmarche.com
5. La Grande Epicerie – Where to buy the most luxurious gourmet gifts, food, wine, Champagne, truffle…
38, rue de S?vres,?75007 Paris ?+33 01.44.39.81.00
Open: Monday to Saturday 8:30am to 9pm -?lagrandeepicerie.com