Our guide to Paris best shops for ice cream, sorbet and gelato are listed here. Including one funky ice cream truck.
We can all admit that, Ice cream may not be the first gastronomic speciality you think of when you hear ?French cuisine?. However, Parisians certainly know how to make a delicious ice cream. Some gelatarias are rated better than their counterparts in Rome!
---
1. Le Bac ? Glaces (75007)
This delightful ice creamery is tucked away on Rue de Bac, and luckily for the surrounding residents offers one of the best selections of flavours in Paris- rhubarb, and fruit sorbets are favourites. Everything is made naturally and there is a selection of low sugar sorbet for those watching their weight
Address:?109 Rue du Bac, 75007
Opening hours:?Mon ? Fri 11 :00 ? 19 :00 Sat ? 11 :00 ? 19 :30 Sun – closed
Telephone: 01 45 48 87 65
---
2. Grom (76006)
Gelato is definitely a fine art that the Italians have mastered. Grom is perhaps the most famous gelato shop in all Paris, the flavours and techniques are traditional, but so mouth-watering delicious and the perfect remedy for a long hot day in the city.
Address:?81 Rue de Seine 75006
Opening hours:?Mon ? Wed 12 :00 ? 23 :00 Thurs- Sat 12 :00 ? 00 :00 Sun 11 :00 ? 23 :00
Telephone: 01 40 46 92 60
---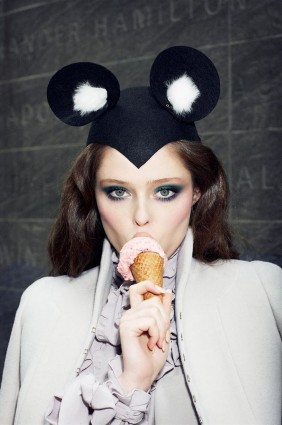 3. Berthillon (75004)
One of Paris? classic favourites of ice cream is Berthillon. There are many ice creamies which sell Berthillon branded products, but it is worth going to the quaint shop on St. Louis (afterwards you can relax on the banks of the Seine). All the ingredients are fresh and without artificial elements- quality is paramount here.
Address:?29-31 rue Saint Louis en l'ile 75004
Opening hours:?Wed – Sunday 10:00 ? 20:00 closed Mon & Tues
Telephone: 0143543161
---
4. Martine Lambert (75007)
A true ice cream artist- Martine Lambert has been perfecting her ice creams since opening her first shop in 1975. The ice creams are made from the finest dairy products in Normandy, giving a luxurious fullness to the decadent flavourings. You can indulge in one of the many ice creams on offer at the tearoom in the 5th arrondissement.
Address:?192 rue de Grenelle 75007
Opening hours:?Tues ? Fri 10 :00 ? 13 :00 15 :00 ? 20 :00 Sat & Sun 10 :00 ? 20 :00 Closed Mon
Telephone: 01 45 51 25 30
---
5. Raimo (75012)
This ice cream institution is constantly winning awards for the best Parisian ice cream. Founded by an Italian family in the 1940s, Raimo has been serving artisanal delicious ice cream for decades. It is not uncommon for stock to sell out in summer. With anything good in Paris comes a queue- but that is usually a sign of something special.
Address:?59-61 boulevard de Reuilly 75012
Opening hours:?Sun 10:30 – 22:30 Tues 10:00 – 22:30 Wed – Thurs 10:30 – 22:30 Fri ? Sat 10:30 – 23:45 closed Mon
Telephone:?0143437017
---
6. Pozzetto (75004)
A favorite Ice Cream shop in the Marais – they're italians so of course they know how to make great ice cream.
Address:?39 Rue du Roi de Sicile, 75004 Paris
Opening hours: 12noon to 11:45pm everyday
Telephone:01 42 77 08 64
---
7. La Glace Mobile ( All over but esp. 75019 + 75018)
The cutest little truck that you can spot on the canal de l'ourq on the weekends – Perfect for a pause between playing Peteanque and drinking beer over at Bar Ourq. They have a variety?of flavours both sorbet and ice cream.
Address: Along the canal de L'ourq and ground Control
but check them on?Facebook?
---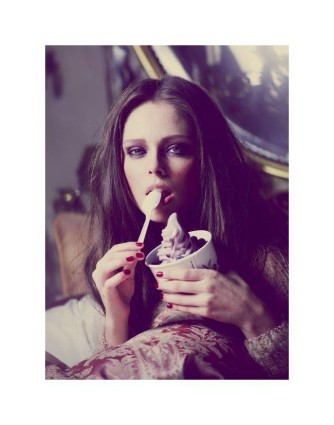 ALSO: You can also find ice cream at many of the well-known and traditional bakeries such as Stohrer on Rue Montorgeuil.
Are there any you'd like to add to the list? let us know!