This particular post takes us to the Marais, a traditionally Jewish neighbourhood in Paris that is now a hub for arts, fashion, food and anything hip. Hope you enjoy it!
Address:3 Rue des Rosiers, 75004 Paris
Phone:01 42 72 90 61
Opening Hours: Everyday 9am to 7:30pm
Metro: Saint Paul (line 1)
Near by: COS, L'as du falafel, Bimba y Lola, Musee Picasso, Sandro
I've been wanting for years to try the brunch at Le Loir dans la Theiere– la funky tea house comme restaurant in the Marais, but they always have crazy long lines and I don't do lines, so there you have it.
However, I'm not too disappointed I never went for brunch as many of my friends and even some online reviews are saying that on the weekend it's too packed and customer care goes out the window; they felt rushed and basically the waitstaff comes off as rude.
We went for lunch last week and boy were we happy! The ambience was chill with what seemed like people taking pauses from either shopping or folks who work in the Marais's artistic world just lunching. There was a casual vibe to the not so packed space that looked like a big living room of lost and found items, walls plastered with old Parisian theatre posters.
The waiters were smiling and friendly and I can't rave enough about the food!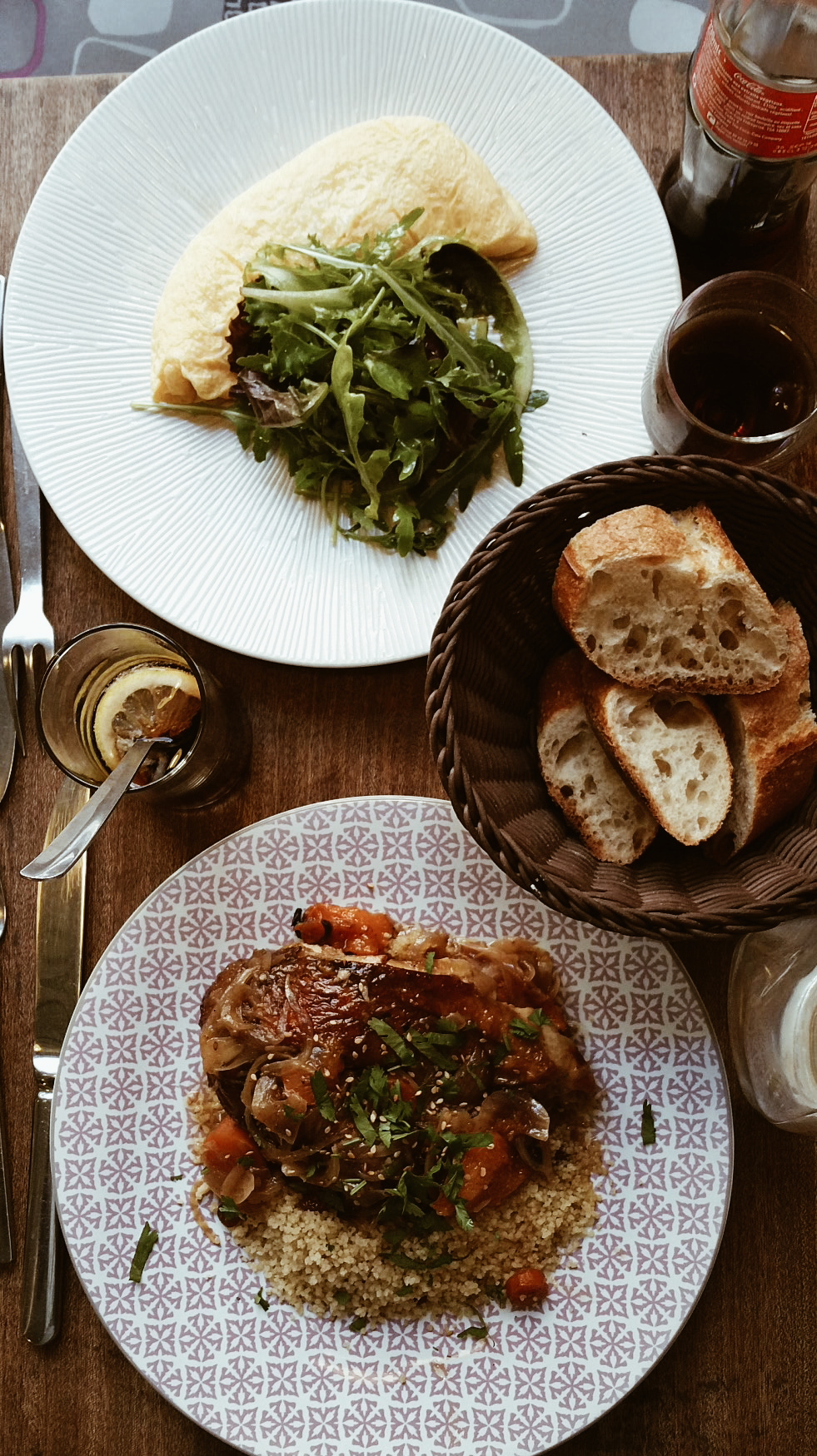 We had the menu du jour (the set daily dish) – pintade roti (guinea fowl) on a bed of semoule in a rich apricots and raison broth. The chicken was extremely juicy and mild the semoule perfectly fresh for a hot summer day. Lunch was in every way perfect and filling (maybe a bit too much for lunch – as I was still full by the time dinner time came around later in the evening!). but ah well…prices range from 12 euros to 15 euros. The desserts are homemade and you can take your pick just from looking at the dessert table display.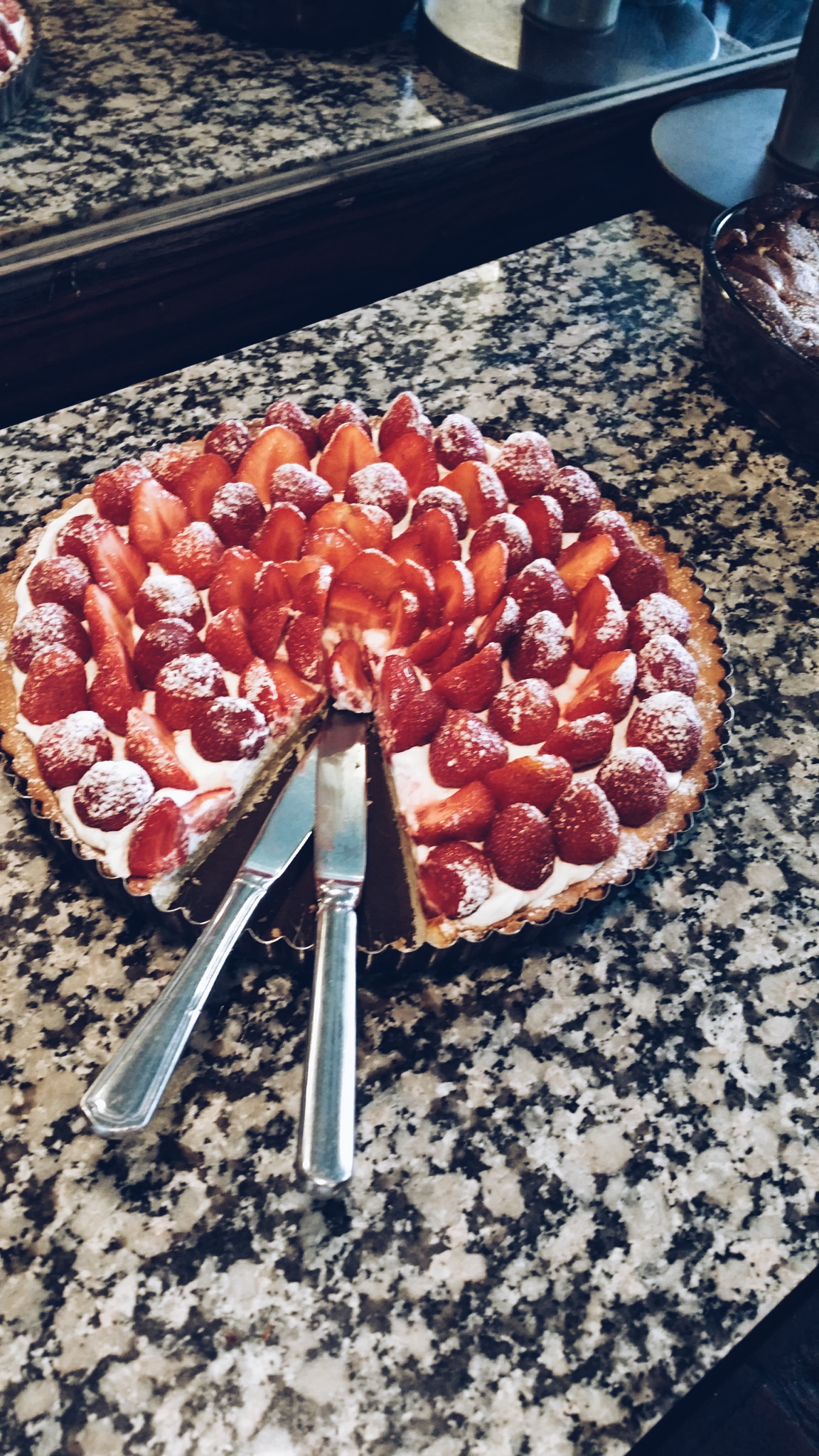 Perfect for an afternoon tea.
So even thought I would not recommend Le Loir dans la Theiere for a weekend brunch I highly recommend them for a mid-week lunch in the Marais!
Map it: