Keeping it Cool at Kitsune
I moved to Paris in August of 2012, dreaming of flaky croissants and French Onion soup. As soon as I dropped off my bags, I raced to the nearest boulangerie, determined to claim it as my bakery. Grabbing a door handle that wouldn?t budge, I saw a hand-written note: Closed for vacation from July 25th- September 1st. WHAT! I couldn't wrap my head around the concept of closing a store for over a month! We Americans take short vacations when we can; the French?at least nearly all the Parisian French go on vacation for the entire month of August. Paris becomes a ghost town as Parisians young and old flock to the sea or to their country house.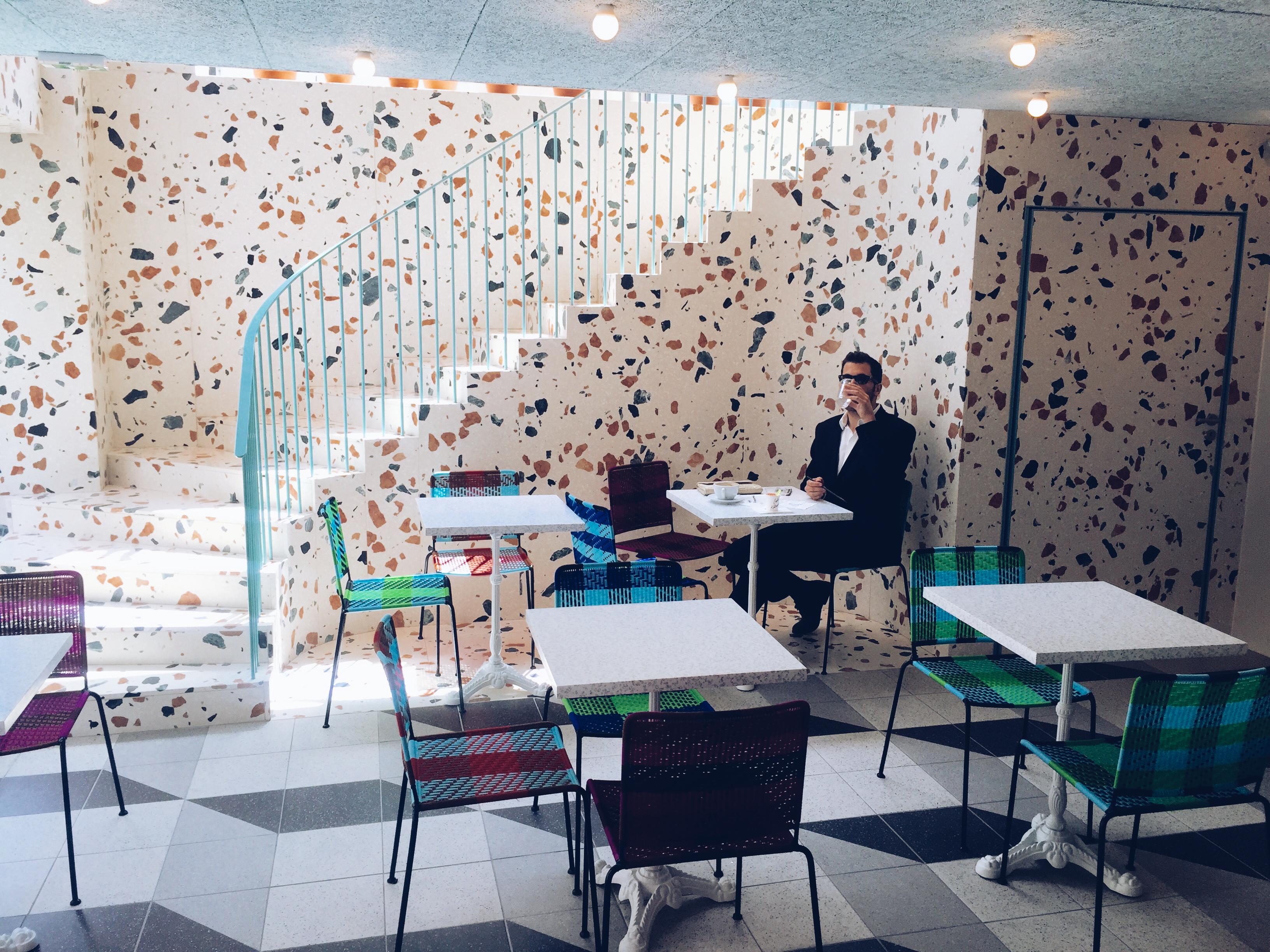 Though this migration initially confused me, spending three summers in?Paris?has taught me at least one reason for this exodus: Parisian summers can make you feel as though you are being slowly roasted. While the old Hausmannian buildings that make up a large part of?Paris?are beautiful and generally well-insulated, there are important features missing. Read: air conditioning and fridges with built-in ice machines. Staying in?Paris?during one of their heat waves or canicule is not for the faint of heart! Without large public pools, air conditioning and ice, relief is hard to come by.
Which takes us to Kistune's new cafe on Boulevard Filles de Calvaire, a bright, hip coffee and tea shop that is cool in both the literal and figurative sense: They have air conditioning, they have an ice machine, they have ice cream, they have iced tea. In a word, they offer a cool and chic oasis in the midst of those marvelous granite behemoths. You could search #cafekitsune and see how  Instagramable this new coffee house is, but photos cannot show you how delicious, well selected, and well prepared their food and beverages are.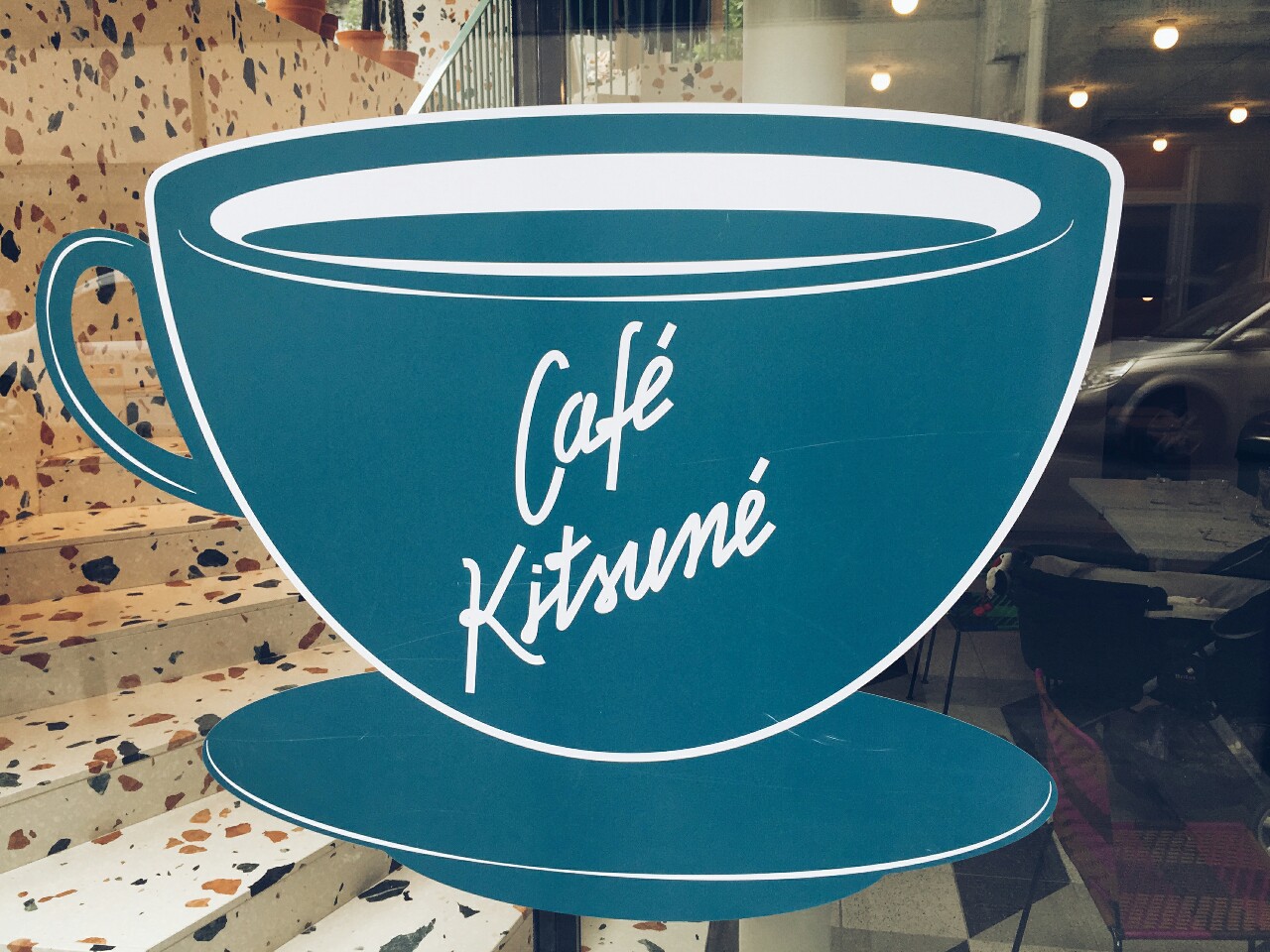 Though Kistune emphasizes sourcing products as locally as possible, their?coffee?is custom roasted by Workshop In London.  Workshop personally visits coffee farms, and meticulously manages every step of?coffee?production. The Kistune blend of Brazillian and Columbian beans is described as nutty and smooth with balanced acidity.? I would agree.
Kitsunes tea is provided mainly by Tea de Constance, and while the baristas don't have the luxury of changing water temperatures for different types of tea, they are delicious. Significantly, you can taste the quality of the tea. Kitsun? offers a selection of cookies (including an adorable fox shape) and cakes made by Parisian baker Noglou and their mouth-wateringly delicious ice cream is made by Martine Lambert.
I had a scoop of strawberry and would say it holds its own against the?Parisian?ice cream giant Berthillon. Kitsun??s staff is friendly and speaks English. (One barista hails from New Zealand!) The bathroom is clean and easily accessible. There are not many outlets, but there is good wifi.
All this in combination with generous seating makes Kitsune a great place to work or study. Kitsun? was founded in 2002 by a group of French friends who visited Japan…the word kitsune, by the way, means fox in Japanese. Since in Japanese folklore the fox has the ability to change its face, the name was chosen to represent the varied interests of the company, which actually began as an electronic music and fashion label and now includes cafes. Kitsun? now has stores in Tokyo, Paris and New York.
There are four other Kitsune cafes in Paris, this address in the 3rd being its most recent addition. All locations have a similar menu and atmosphere, but best of all, Kitsune is open all of August!!! So why not get a little foxy and go chill!
Maison Kitsune
Address: 18 Boulevard des Filles du Calvaire
75011 Paris
+33 1 58 30 12 36
?
Opening Hours:
9h30 ? 18h00
Mon ? Fri
10h ?18h30
Sat ? Sun
?
?
?
Go here for:?
a date
a meeting with a friend
a place to study/work
great coffee and tea
ice cream
air conditioning
?
They have:
ample seating
iced beverages
wifi
well trained baristas
?
?
Don't go here for:
?
a typically Parisian experience (it has a more international type of vibe)