Coming from Seattle, now living in Paris Mardi Hartzog is the chef at Cafe Lomi, one of Paris best coffee shops. Mardi loves food and music and has recently found time to co-create some cool themed parties via her project The Parisites. She's the type to always greet you with a smile and has a gentle, ?hardworking demeanor. ?Calm, but don't be mislead she's one of those people who?has their fingers on the pulse of Paris.
It's a cosy winter day in Paris as we take to the chairs inside the cafe looking out the glass walls, as the diversity of the 18th arrondissement pass us by. We start off with chit chatting about ?a little bit of this and that – the interview follows below.
Photography by?Yanique K. Francis
Hang with us:?FACEBOOK?**?GOOGLE +?**?PINTEREST?** INSTRAGRAM
Tell us a little bit about yourself; what you do and how you ended up in Paris?
Like many people I have met in Paris, I came here for a boy…..also like many people who have come to Paris, the romance ended not long after I arrived here. I have been here for 2 years now and most of that time I have been on my own. I have to say, being a single girl in Paris is really pretty great also. There are so many places to go and people to meet, it?s fun to be carefree and without commitments.
I'm the Chef at Cafe Lomi. I think Paris is an environment that inspires me to live my passions more. I feel very artistically inspired in Paris.? I also spend more of my time working on my printmaking and I'm more involved with the music scene. Even my perspective on cooking is growing and maturing so much.

What is your favorite area of Paris?
I really love the north and east sections of Paris. Everything from Montmartre to? the 13th Arrondisement has something to offer. Concert venues, great beer spots, beautiful parks, great food…I almost never leave this area of Paris. The south west may as well be another country.
Do you have any tips for newcomers on living like a Parisian?
Let yourself get lost. Some of the best places I have found in Paris, I stumbled upon by accident. Also to be patient, sometimes Paris takes a little bit of time to feel welcoming. Stay positive, and soon enough you will find your place. Paris has a lot to offer.
Where do you go for a really good meal/coffee/drink?
For a good Craft Beer: ?I would recommend Le trois 8 or Le super coin
Le trois 8?(Address:?11 Rue Victor Letalle, 75020 Paris, France)?Facebook
Le super coin?(address:3 Rue Baudelique, 75018 Paris, France)?Facebook?
For a good Coffee:
I am a big fan of Cafe Lomi ?of course, but Cafe Chilango??and?Fragments?are also great for a nice coffee and a great ambiance.
Cafe Lomi??(Address:3 ter Rue Marcadet, 75018 Paris, France)??Facebook?
Cafe Chilango?(Address:?82 Rue de la Folie M?ricourt, 75011 Paris, France)?Facebook
Best summer spots?
In the summer I am always looking for places to be outside. Canal Saint Martin of course and Parc de la villette are two of my favorite places in Paris.
Best winter spots?
In the winter, I just want to feel warm. I find myself always craving a good cozy coffee in the morning and in the evening, a nice strong beer….. unless of course you are fortunate enough to be in a place with hot wine. In that case always go for the hot wine. I would recommend Holybelly (address: 19 Rue Lucien Sampaix, 75010 Paris, France) Facebook ?during the day for their great coffee and inviting atmosphere.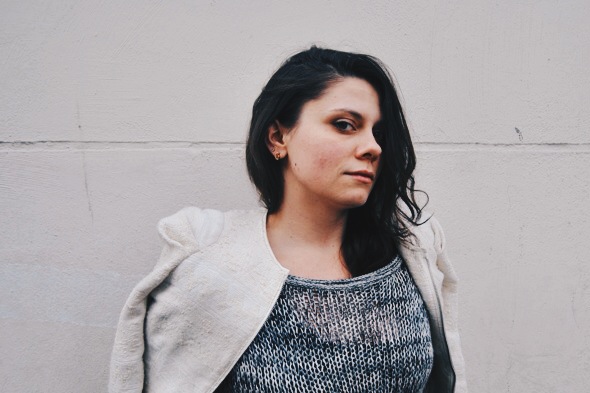 Where to experience the best DJ set/ live music?
There are great and interesting venues all over the city! Paris is great for music. Here, it is never a question of if a band or DJ you want to see will come, but when. For more known bands, I recommend Point Ephemere or La Maroquinerie?. If you are looking for something a little more underground, You have quite a few great options. If you would like to see a show on an old peniche, you can find good shows at La dame de Canton?or Le Batofar?. L'international?has shows every single night, and they are always free, so its a great way to go and discover something new.
Point Ephemere?(address:?200 Quai de Valmy, 75010 Paris, France) ?Facebook
La Maroquinerie?(address:??23 Rue Boyer, 75020 Paris, France?) Facebook
La dame de Canton(address:?Port de la Gare, 75013 Paris, France)
Le Batofar?(address:11 quai Fran?ois Mauriac, 75013 Paris, France?)?Facebook?
L'international?(address:?5/7 Rue Moret, 75011 Paris, France)?Facebook?
What do you do on Sundays?
On Sunday I am usually working, but on the rare weekend that I have a Sunday off, I love to go exploring old trinkets and records in a brocant or sleeping in and having a late brunch with friends. In Paris, Sundays are for relaxing,and when you are here it is important to take full advantage.
Brocants / Flea Markets in Paris : Saint Ouen, Porte de Vanves, This website for weekly updates.
Mardi is ? of Parisites with Nicole Richardson- ?an organization that plans pop up parties and themed take overs in hip Parisian caf?, bars and spaces. Mixing food, music and …
Check out the list of Parisian spots from this article in the map below:

Hang with us:?FACEBOOK?**?GOOGLE +?**?PINTEREST?