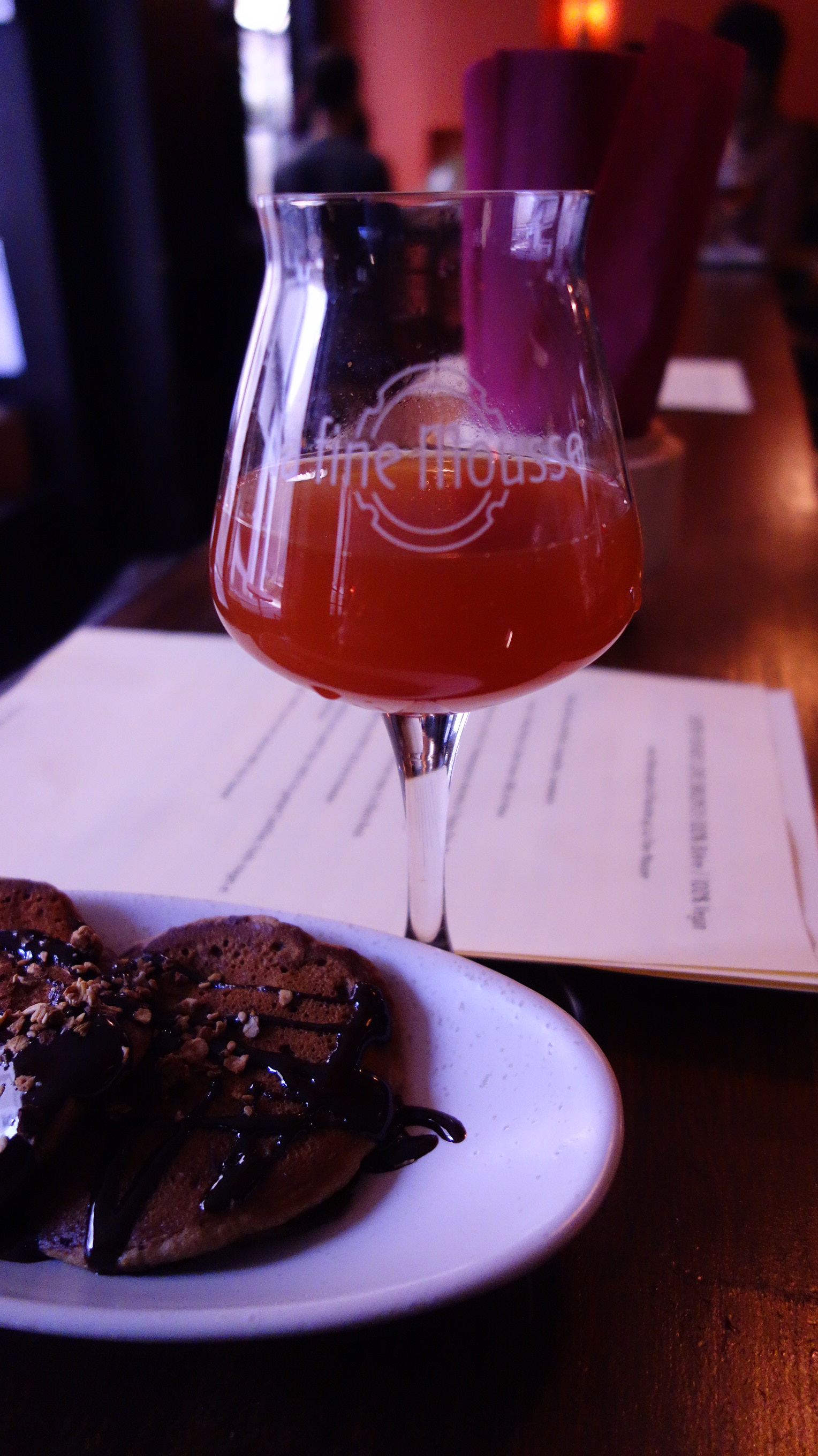 Over the weekend I had the chance to partake in a totally Vegan lunch by food pop-up duo Parisites at a darling craft beer restaurant La Fine Mousse. The menu consisted of 3 courses each paired with a craft beer.
100 % Vegan , 100% Beer.?
You guys know I'm a food lover and will just about eat anything if it's yummy, and especially if it's healthy. But you know how we seem to think that Vegan is this blanket trend for people who just want to stand out on instagram, create an interrogations during conversations or trying a weight loss program?
Being vegan is so much more though for many.
Over the past months I've been really seeing that going all veggi is a viable option because Mardi from the Parisites makes everything tastes seriously yummy! ?(remember she was the Chef at Lomi and the Yoga retreat in Lisbon).?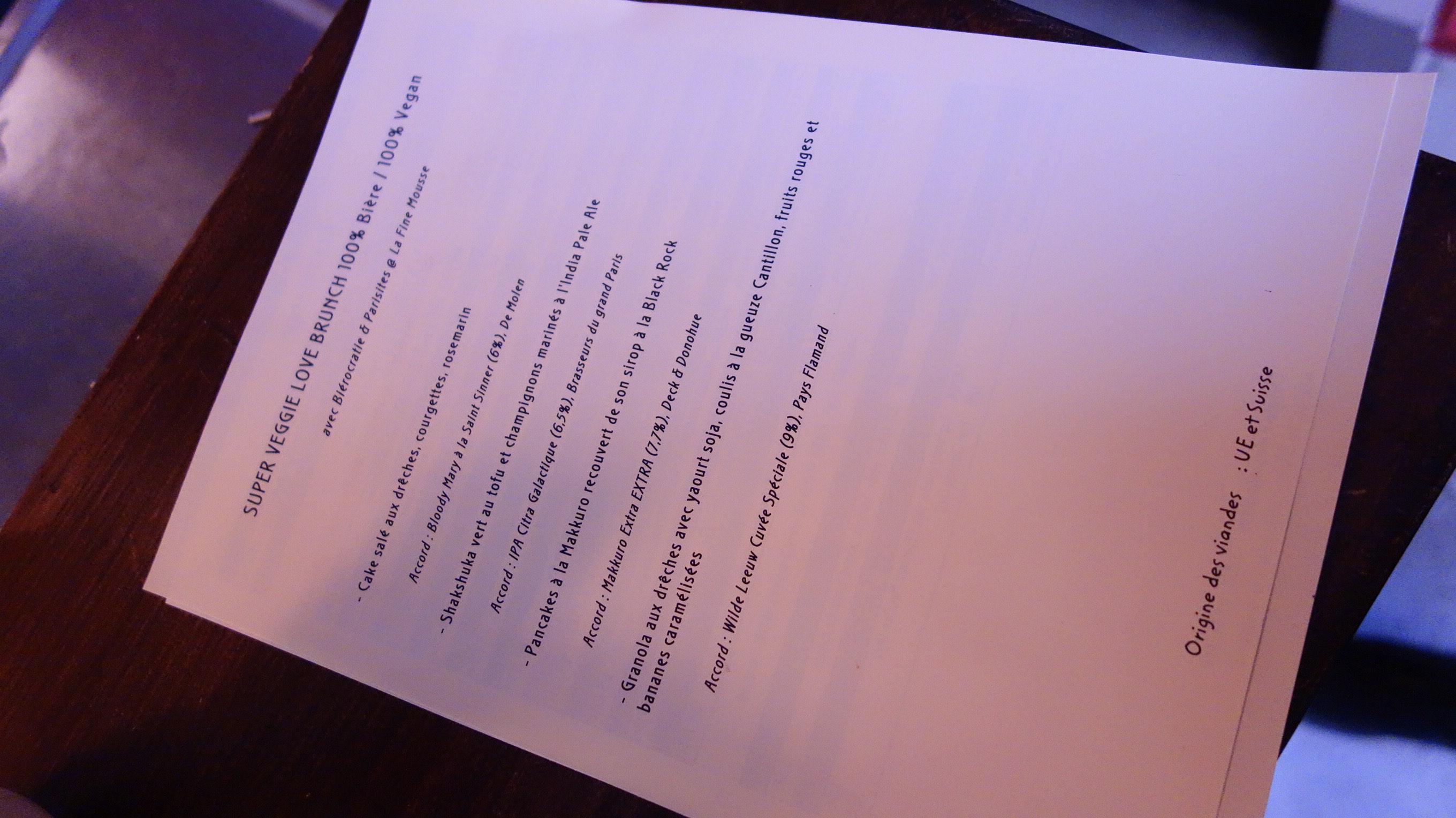 The Vegan Food pop-up menu (in French) – but was also explained in English for our Anglophone comrades.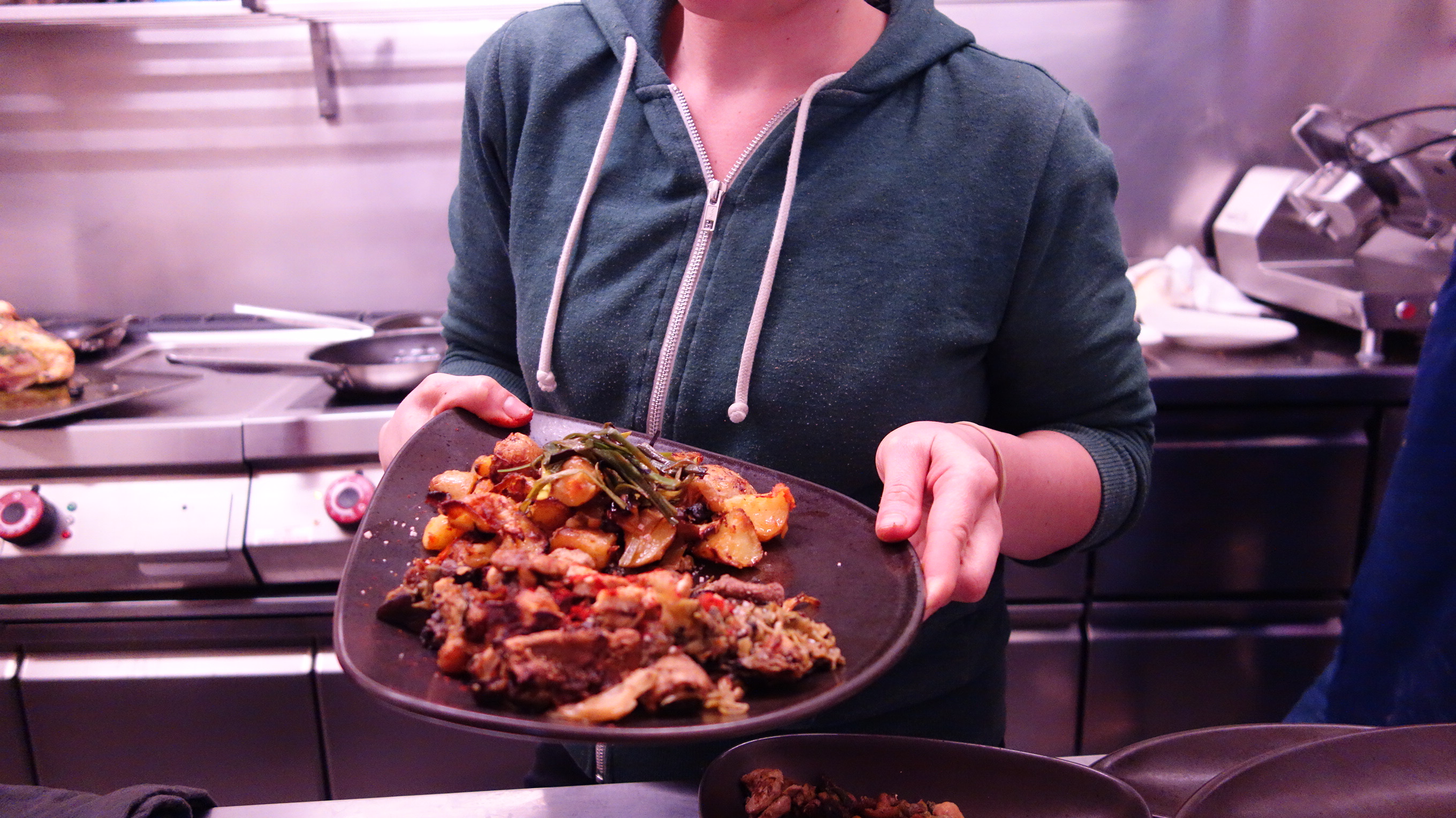 Mardi preparing the meal in the La Fine Mousse Kitchen.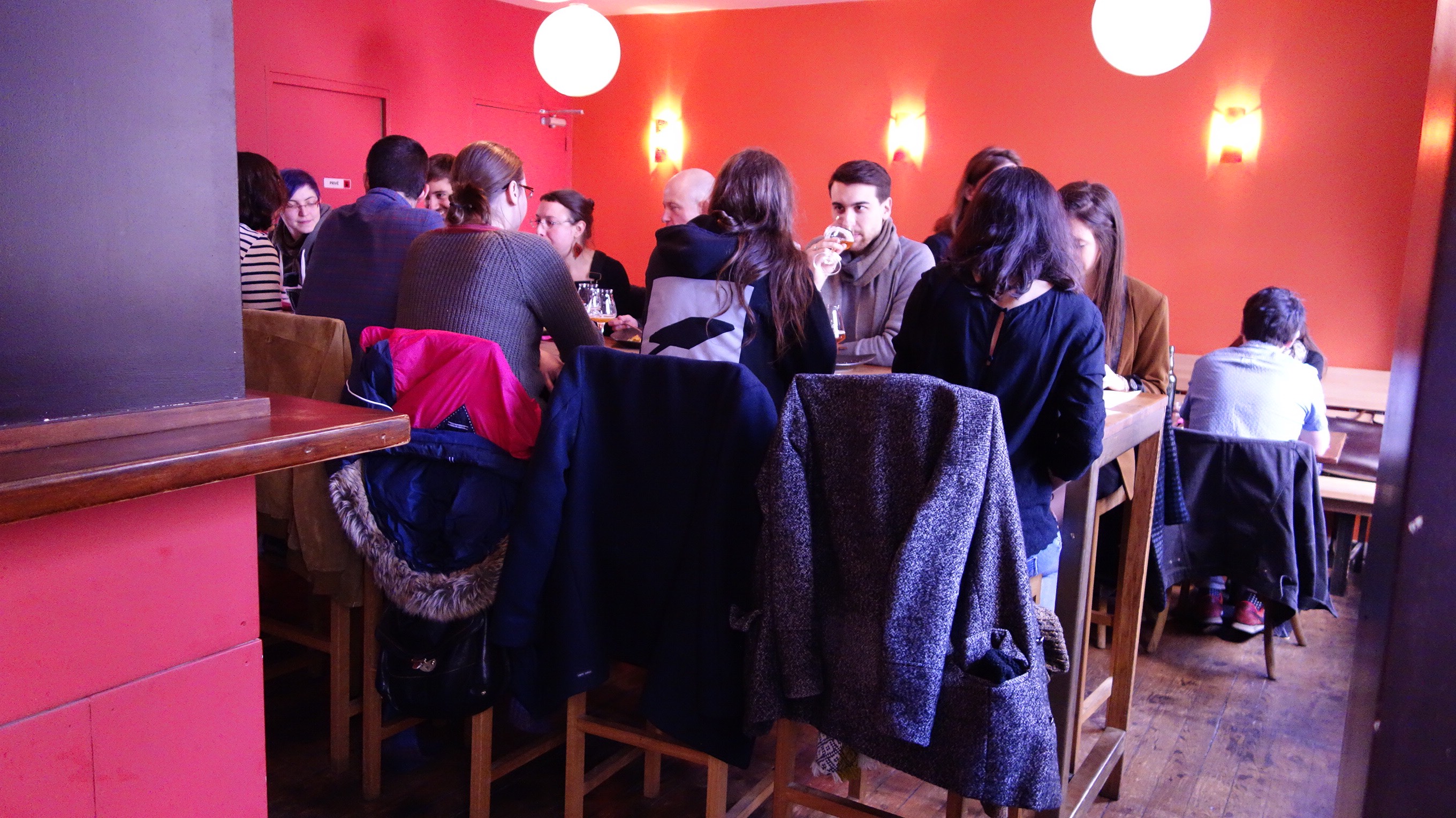 The group drinking damn good beer and eating really good Vegan in Paris!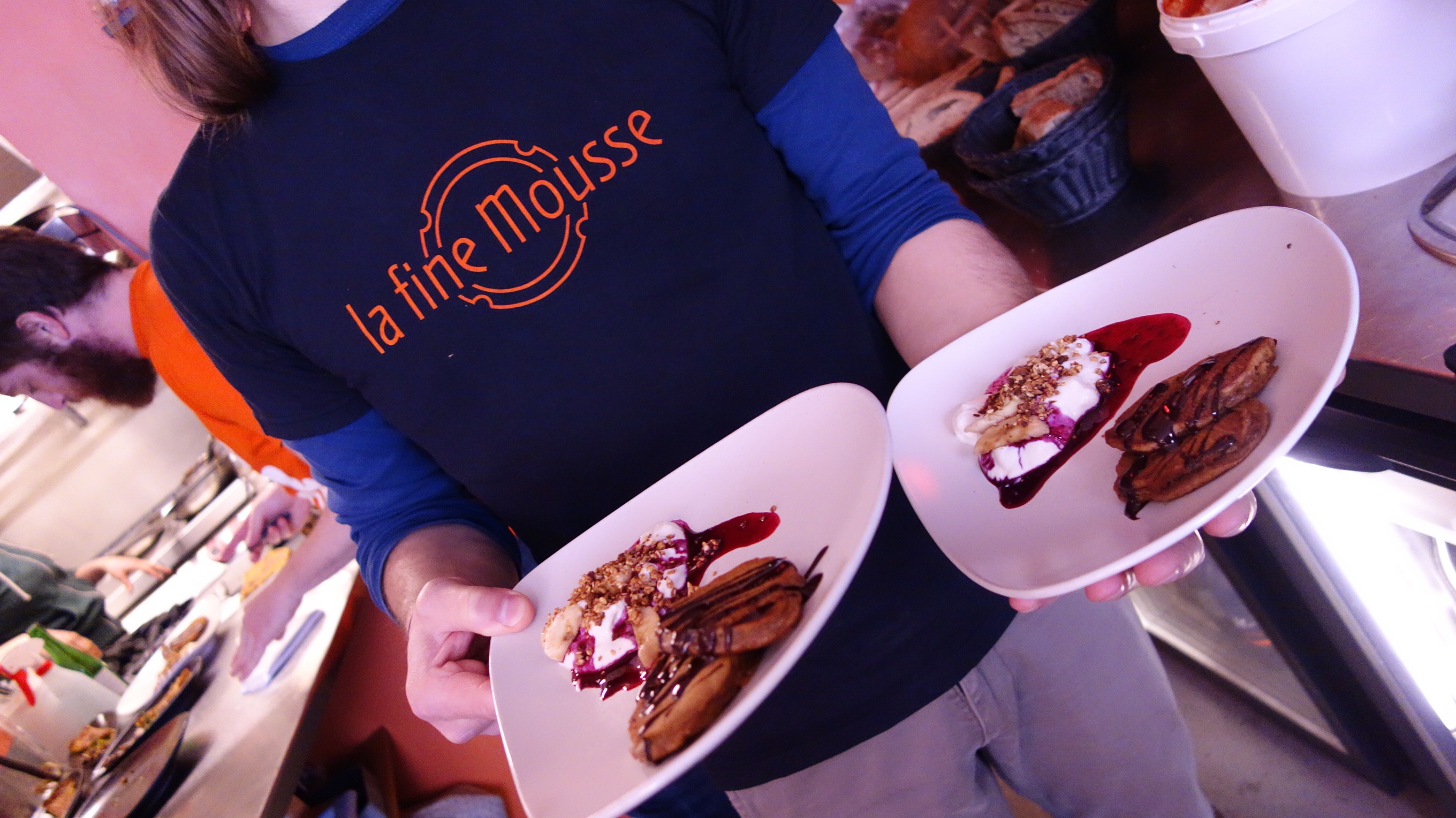 Look at these yummy beer and banana pancakes 🙂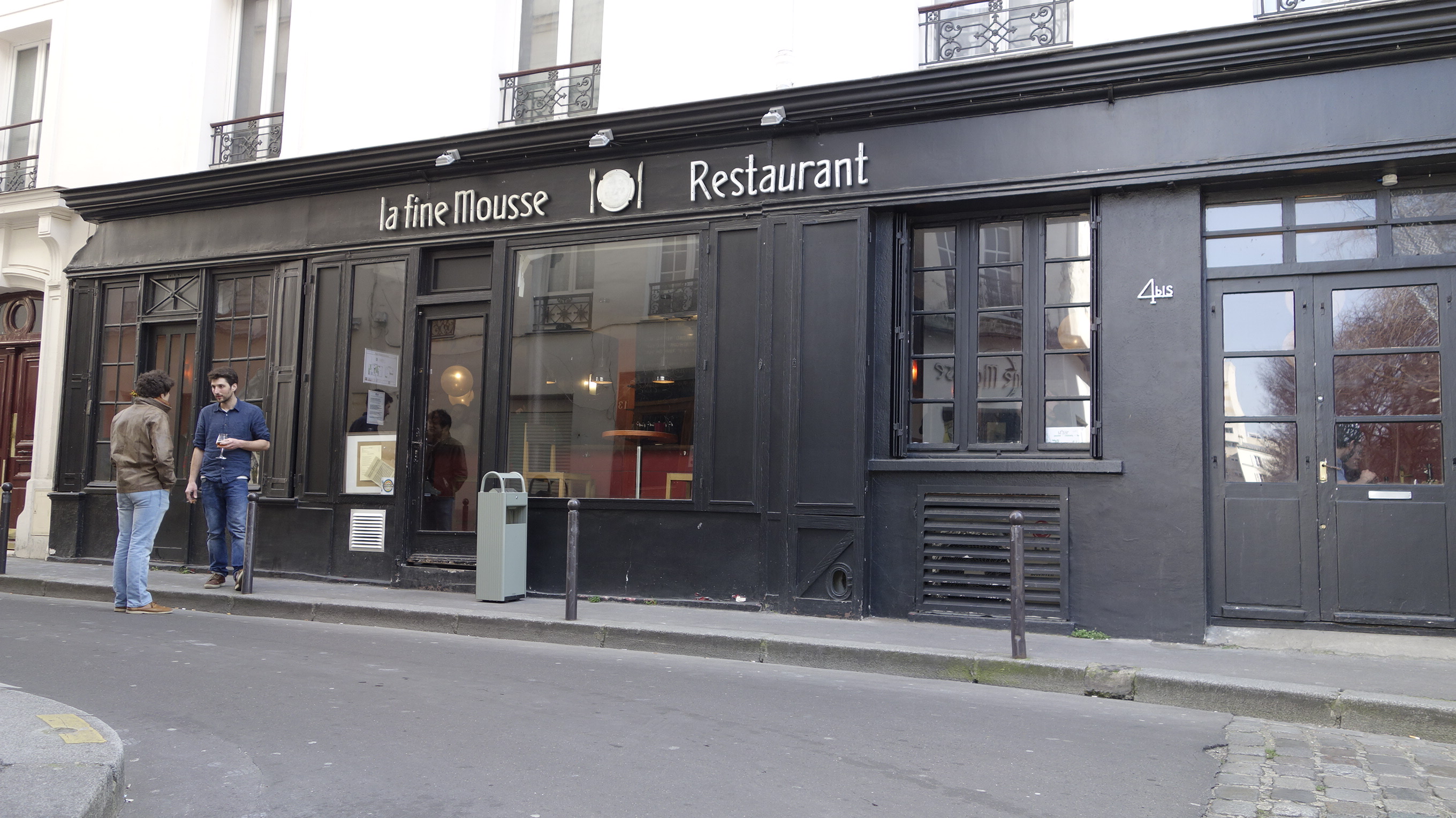 The restaurant is on the cul-de-sac of a quite street in the 11th arrondissement of Paris.
The menu was?19? (+6? for the Beer pairing?4×12,5cl)
Visit La Fine Mousse: 6 avenue Jean Aicard, 75011 Paris, France
or check out their Facebook page for upcoming events.
Find Pierre & Jaclyn at the?Bi?rocratie