A review of one of the best places to eat (really good) Pizza in Paris.
So who's in the mood for Pizza? I know, I know – we're in France for crying out loud! But let me tell you, if it's one type of restaurant that does well in Paris its Italian restaurants.? Parisians love Pizza! Who would have thought – if you live here you can attest to this,?if you're going to visit you'll see what I mean when you arrive.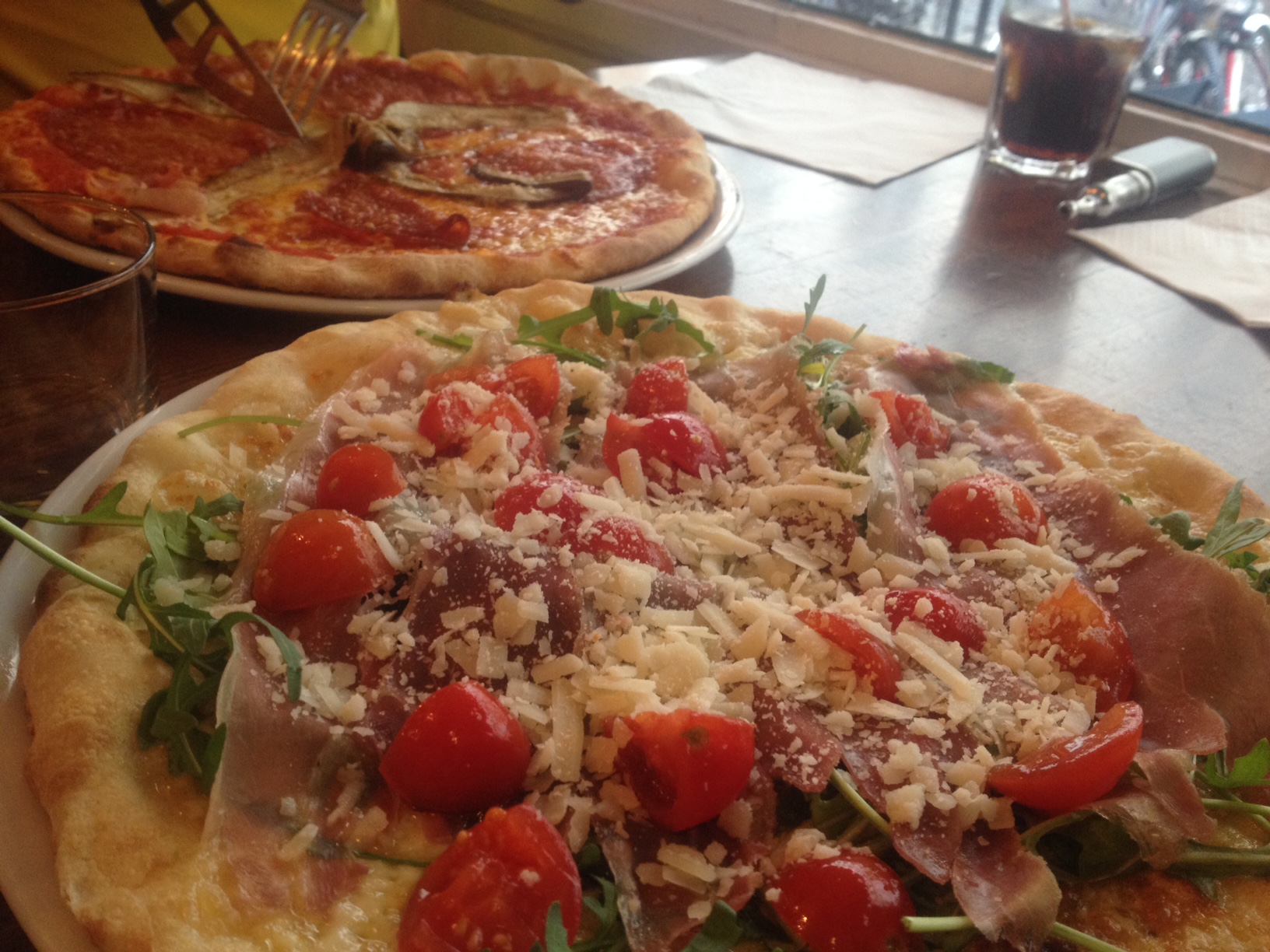 Lucky Luciano is that place you go to have lunch with your co-worker but you can easily hang out for dinner with your pals later. It's a cool mix of consistent and a little touch of hipster.
The pizza's are thin crust and range from tons of vegetarian to meat option. Around 12 Eu – per pizza and the portions are huge.
It's a popular spot – so there may be a 10 minute wait but it's totally worth it.? Ambiance is casual but can be noisy when packed.
On this same street, you'll find tons of other cool restaurants to have a drink or late night apero.
Address:
Address:?1 Cour des Petites ?curies, 75010 Paris
Map it:
Near by:
Chez Jeanette, Capri Bazar, 52 Faubourg Saint Denis, Le Syndicat, Daily Syrien, Paris New York.
As a side note – fancy my surprise finding out that the number one most grossing restaurant on Rue Montorgueil is an Italian one (a little inside info I should probably not share with you – but I'll keep the name of the restaurant anonymous! 🙂