Out of the ancient and proper 17eme arrondissement there is a new wind blowing and it smells like young, fresh (coffee) breath.
Dose, dealer de cafe is an urban cool coffee shop cut from simple, clean pine and laid with cool blue tiles. The tiny tables are made of flexible hexagons that swing in and out as needed.
The tiles an unpatriotic star and stripe print you might find at Kann concept store, which is just down the rue. Calm blues and creamy whites, a portrait of two pineapples in pencil over a crate of fruit for their fresh pressed juices says Come In. Without to much cosmetic stimulation there is room to enjoy the ambiance and the gout.
The prices are what we have come to expect all over Paris for a cafe filter, but they are truly delicious if that is something you appreciate. not over stimulating left a lot of room to enjoy the ambiance and taste the coffee/ fresh bio ginger carrot juice/ one of three chocolat chauds/ scones!/ fresh mint water/ brunch.
?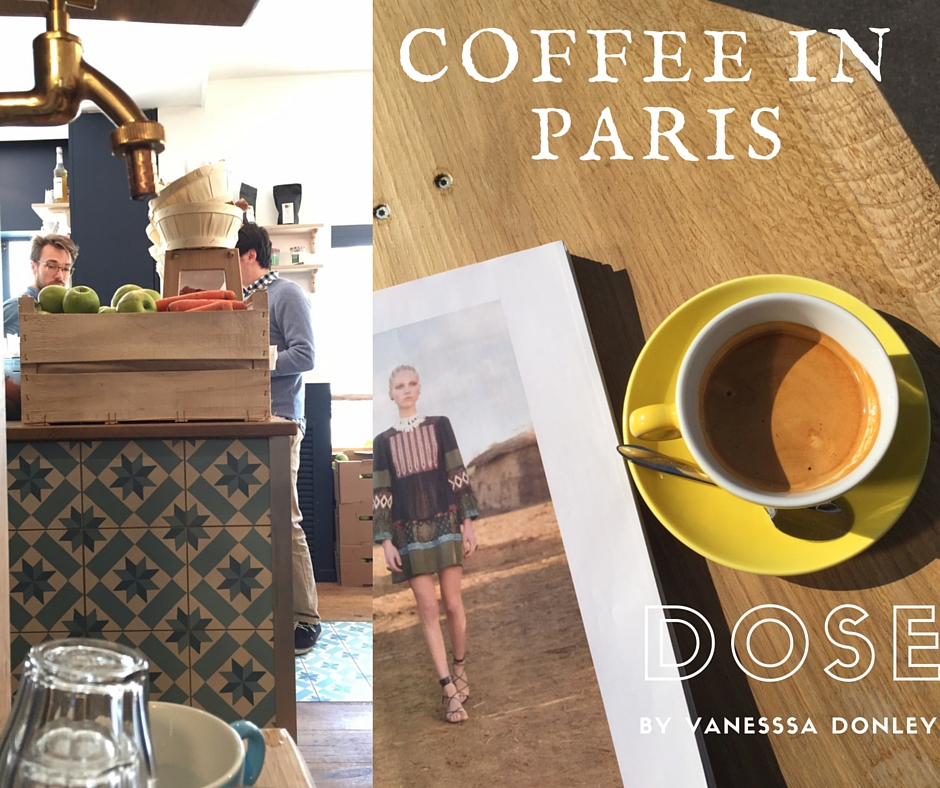 The magazine selection is in English and French with selections from TIME to GQ.
English and French spoken.
Wifi!
The weekend crowd runs from 18 months to 88 years. Full of young cool families kick-in it with the kids. It gets crowded around noon. Service is excellent, everyone is happy to help and handsome too.
Address:
82 Place du Docteur Felix Lobligeois 75017
Batignolles
Metro: Rome Line 2
Map it: