The coffee scene in Paris has totally blossomed and we're so happy to see Kaffeebar 19 sitting pretty at the corner of Rue de l'Ourcq 75019 – close to Park de la Villette and Metro Crimee.
Step in and be prepared for the smell of baked goodness like the carrot cake, banana muffin, gluten-free oat cookies or perhaps indulge in one of their savory tartes – the chicken Quiche with a side of salad for 7.50 Eu is not only a big plate but totally the yummiest lunch #parisunder10euros ! Food democracy anyone? 🙂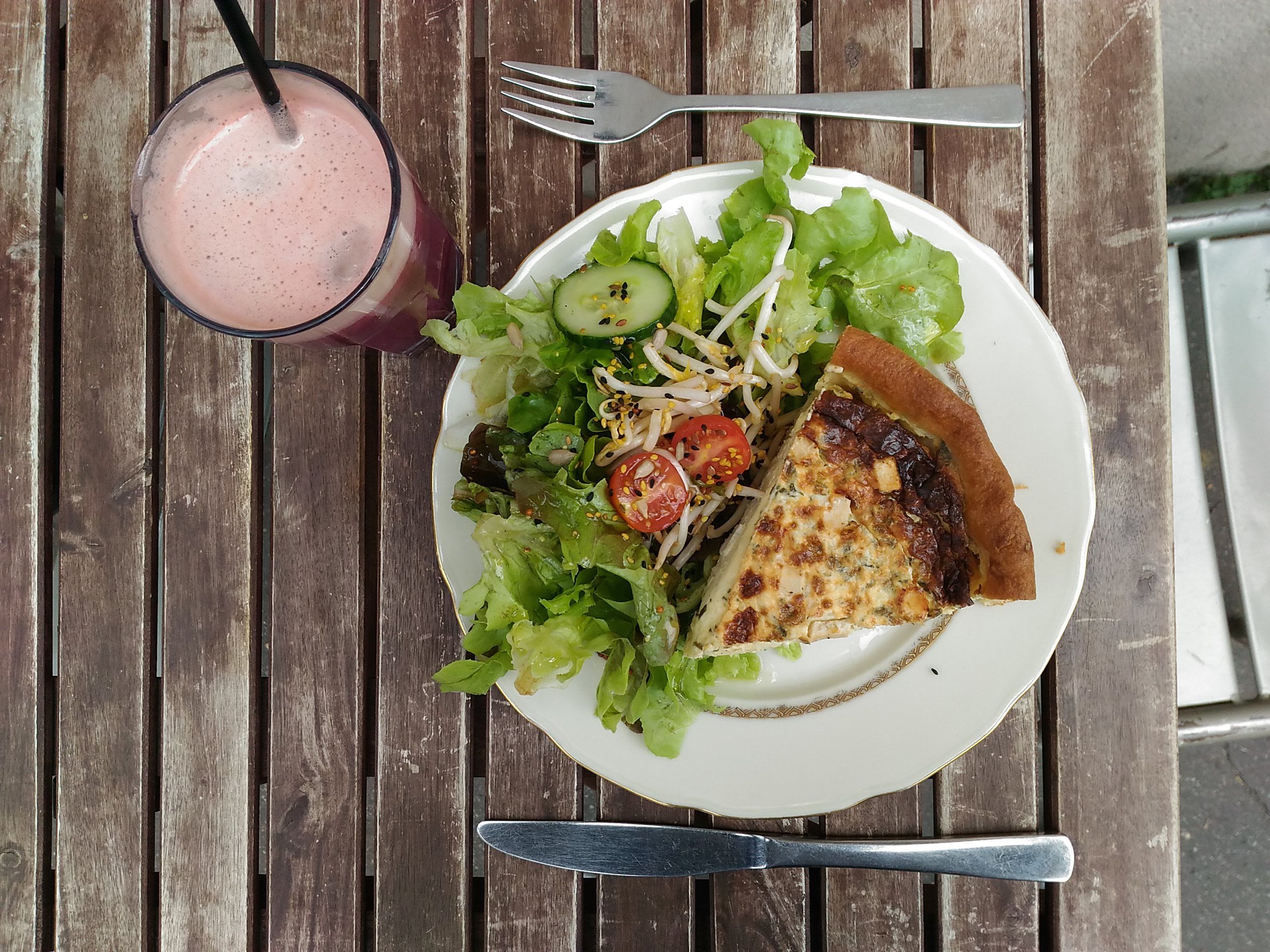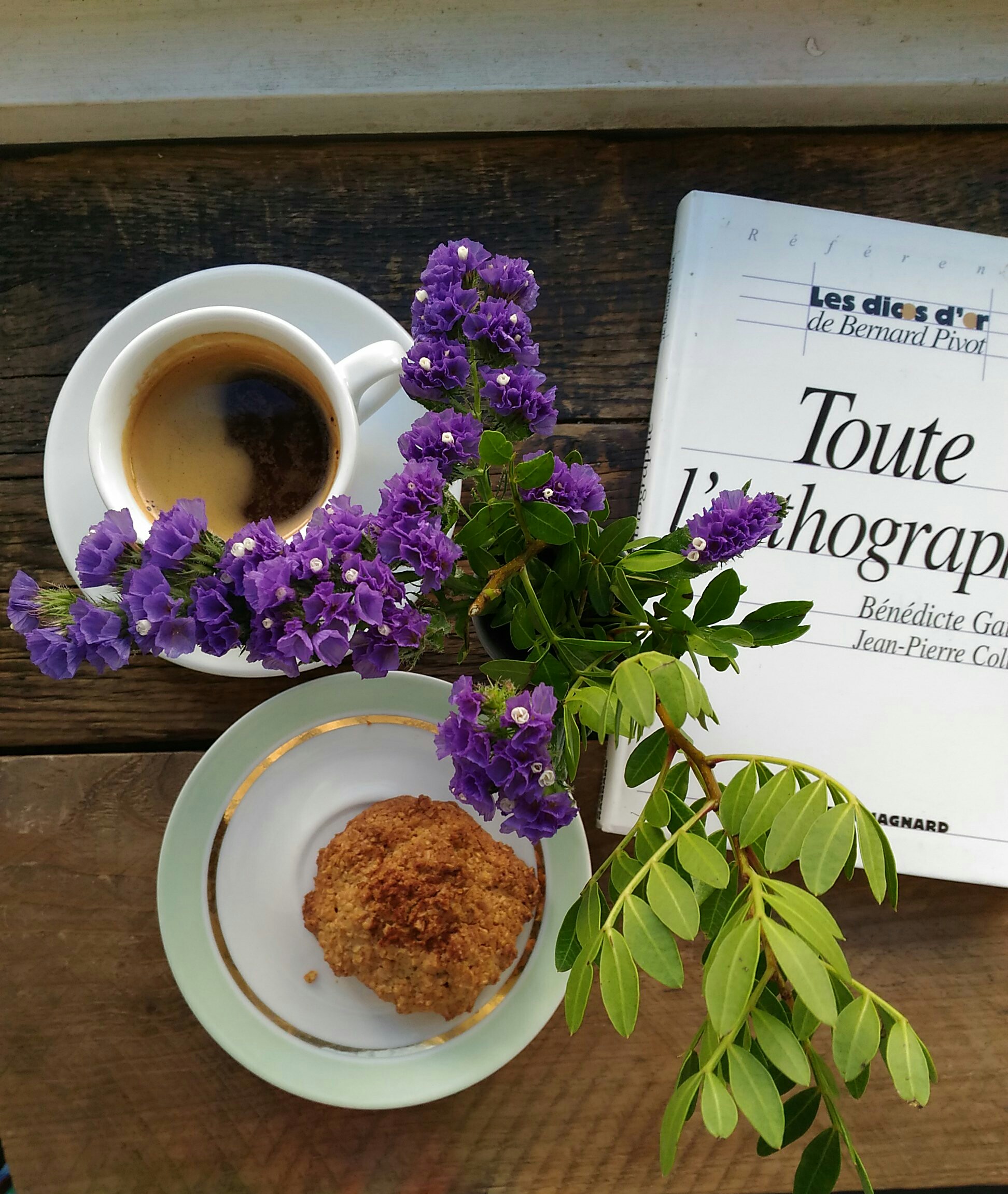 The coffee beans are roasted from Coutume. The flat white is 4 euros and a regular alongee kind of like a shot Americano style is 2 euros.
If you're looking for healthy food options in the 19th Kaffeebar 19 menu is alway versatile with vegetarian options and lots of fresh made soups and squeezed green juices. ?I'm waiting for the cookbook to come out!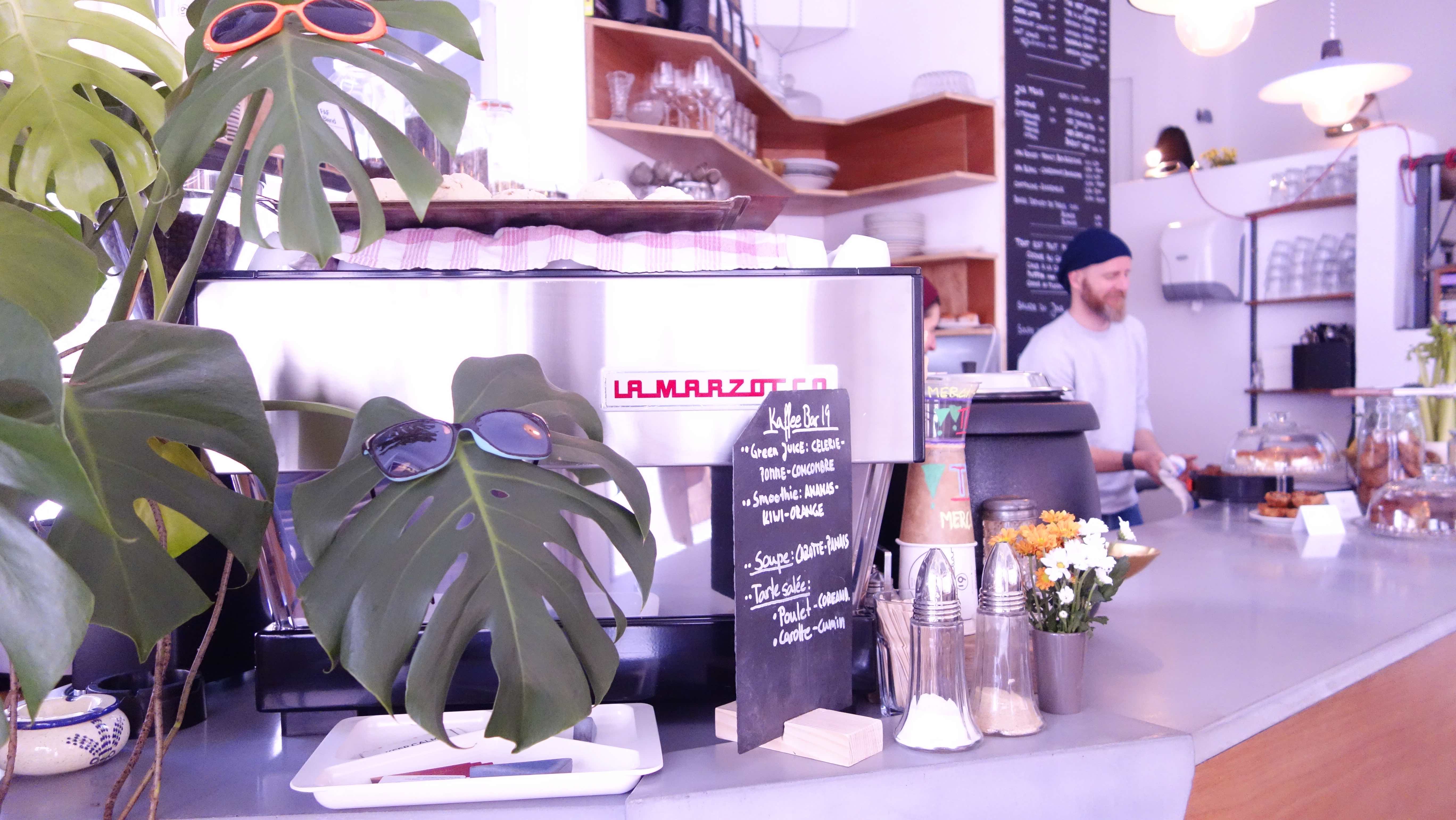 They are open quite early at 8am and close at 7pm (weekday) and 10am weekends
A staple now for colorful neighborhood as at any time of day you'll see different types of locals – grandmas pause from shopping, entrepreneurs stopping in to use the wi-fi and have lunch.
You can also take a book and lounge on one of the lawn chairs out front when the sun is high – you can cool off with a beer from Demory.
The stylish owners and baristas are always welcoming.
Lots of heart at this little coffee shop in the 19th hood of Paris, where english is spoken, the food is good and the coffee is always great!