Who's up for a Valentine's day in Paris with their gal pals?
Galeries Lafayette Haussman is a one stop shopping destination department store with a cool selection of high-end and affordable french (and international) fashion. They also have a gallery space, a terrace with a rooftop bar and almost 360 view of Paris. Their top notch beauty section on the entrance floor, with teams who speak multiple languages – including english.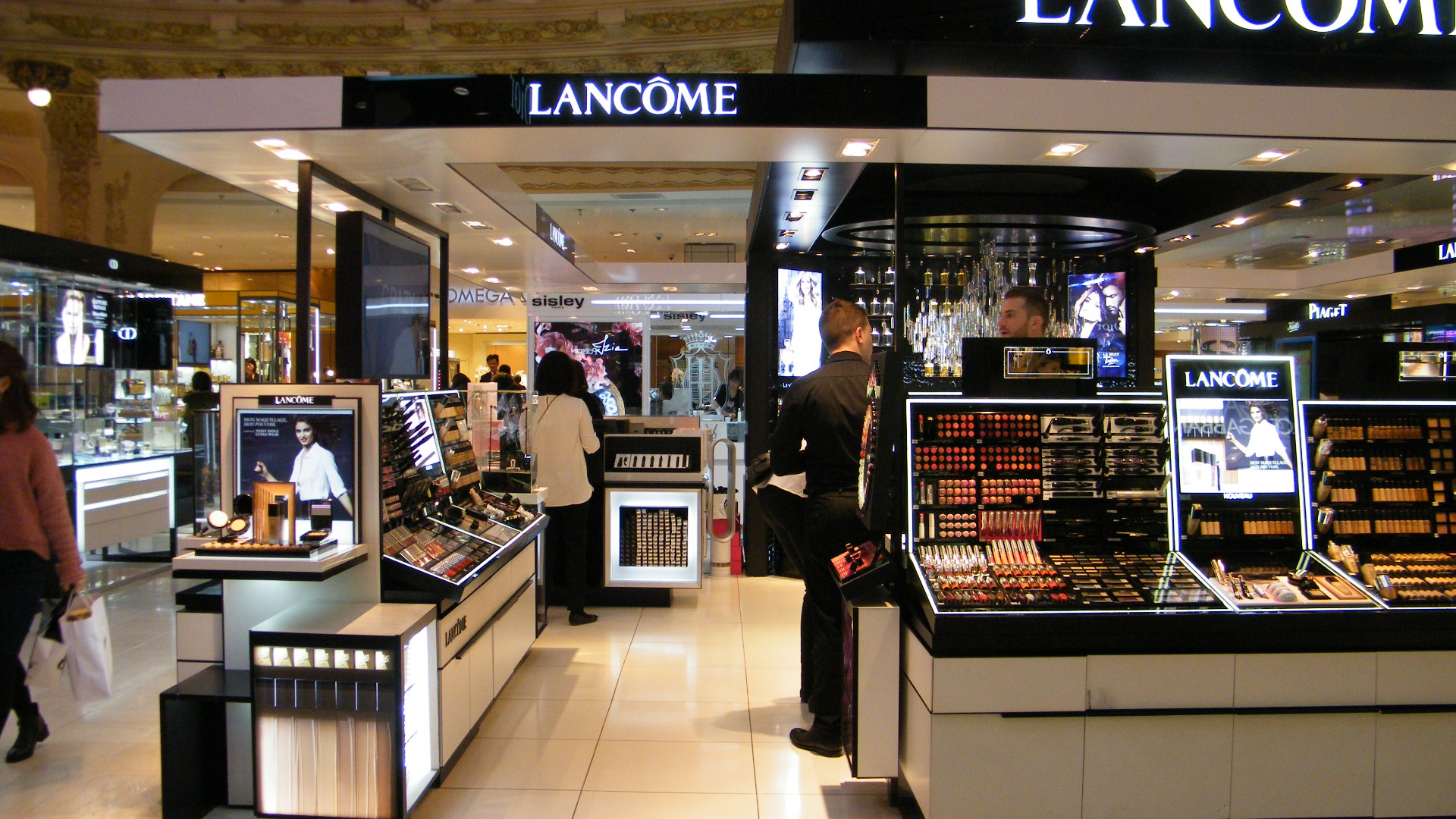 Today I spent the afternoon being pampered?(educated, rather as I know so little about makeup, but it's so much fun for me to play with the words!) at the Lancome counter team – who were so patient with me and all my questions about contouring, strobbing and night-time moisturizing?etc ( Can you tell I've been watching way too many beauty vids on youtube?) Oh lordy!
LANCOME IN PARIS : Make up and Facial experience!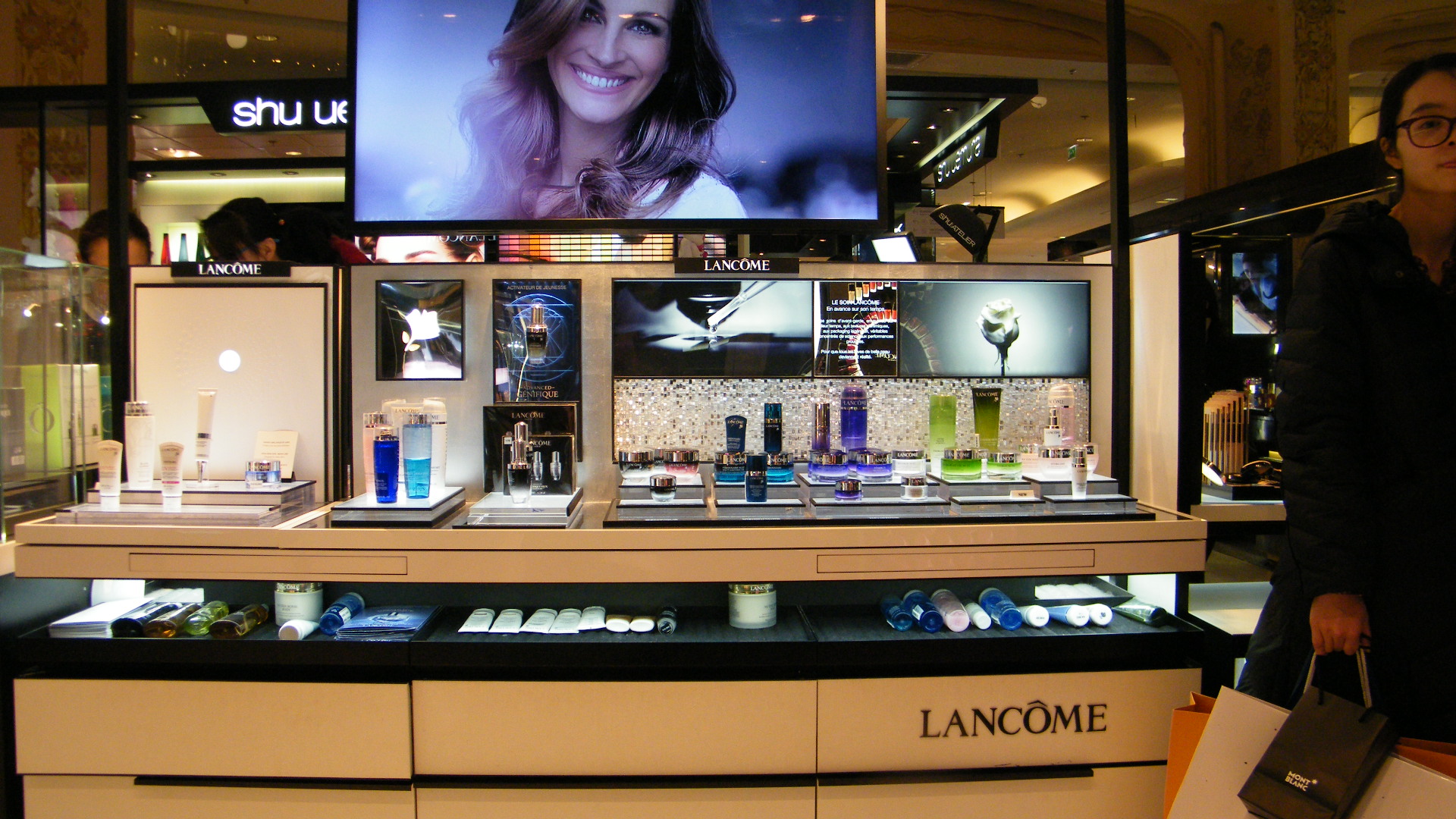 It was a perfect way to start an all girls Valentines Day afternoon – we dubbed Galentines day. Because, why not!
So this year I promised myself more self-care darling and that means learning about the best foundation for your finances ?- check! But also the best foundation for your skin – check! ?I got the Lupita treatment. ? No really – I actually matched with the same fondation that Lupita Nyong'o wears ?(shade 16) and the funny makeup artist slash beauty director Arman laughed so much and reminded me that " make up is a superpower" darling.
Sure, somethings are skin deep but I can say that a banging shade of lipstick totally can transform a woman like me into feeling powerful too.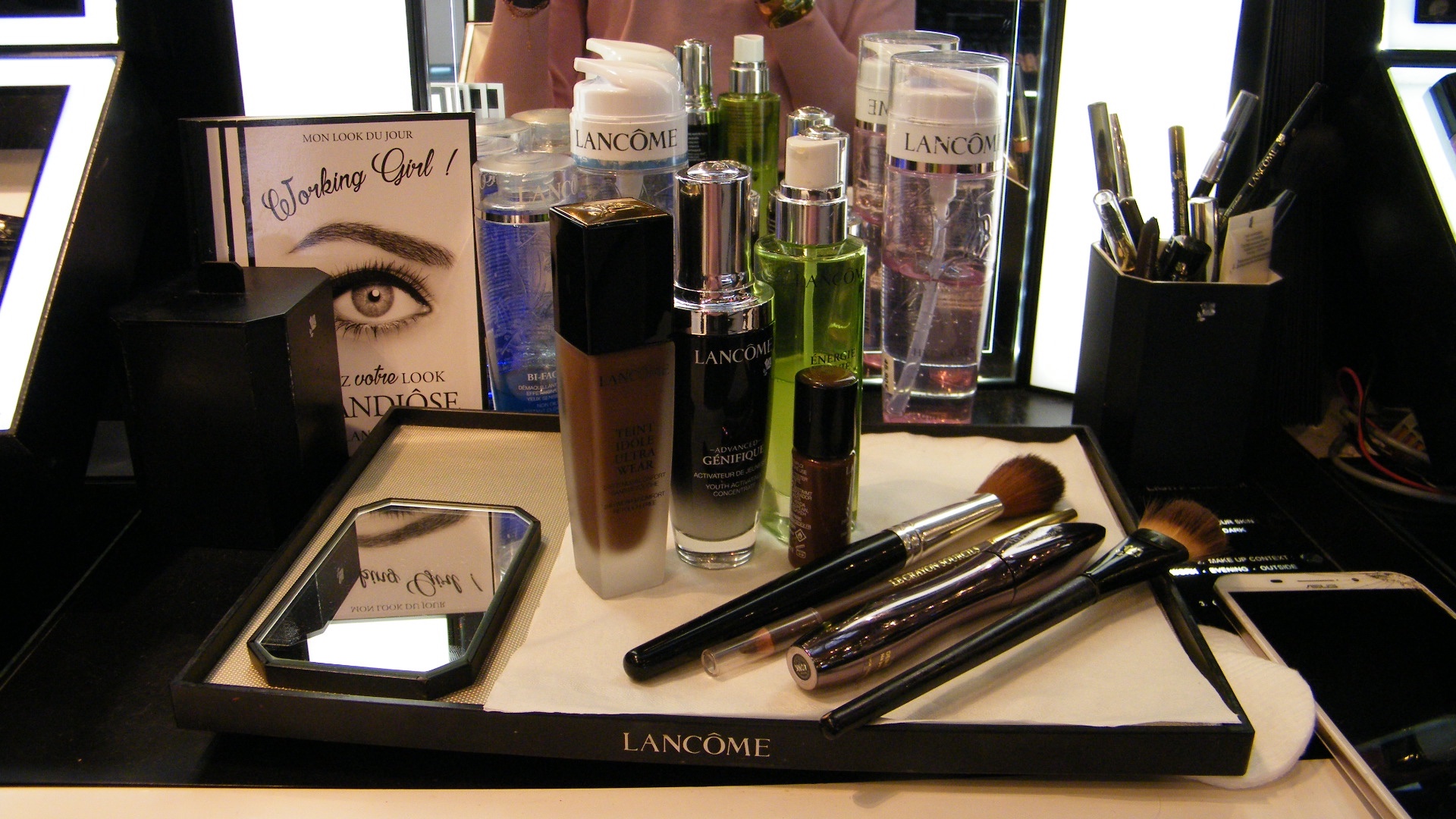 The beauty section has many well-known french brands as expected from the best department store in Paris.
LADIES LUNCH AT ANGELINA
After the beauty intro – later we went upstairs to the cafe Angelina for a ladies lunch. Many people actually know Angelina for their rich hot chocolate (hands up if you've been and know what I'm talking about!). ?But the food (I've never tried before) was really decent too!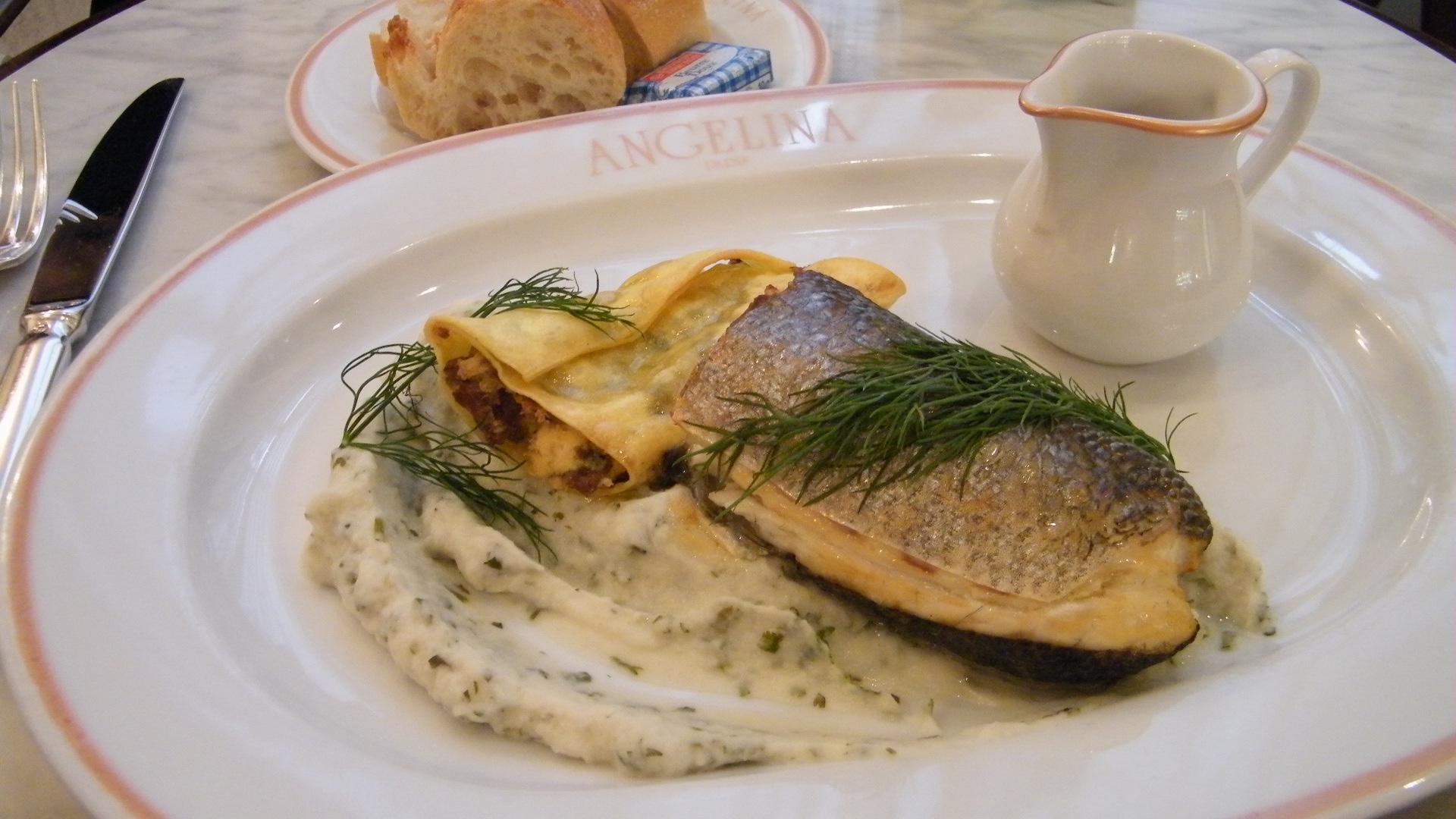 We started with a small Caesar salad then steamed cod-fish, mashed potatoes and mushroom cannelloni – yummy!
Ladies let's be clear – champagne with our deserts in the afternoon is never extreme when you're treating yourself in Paris. haha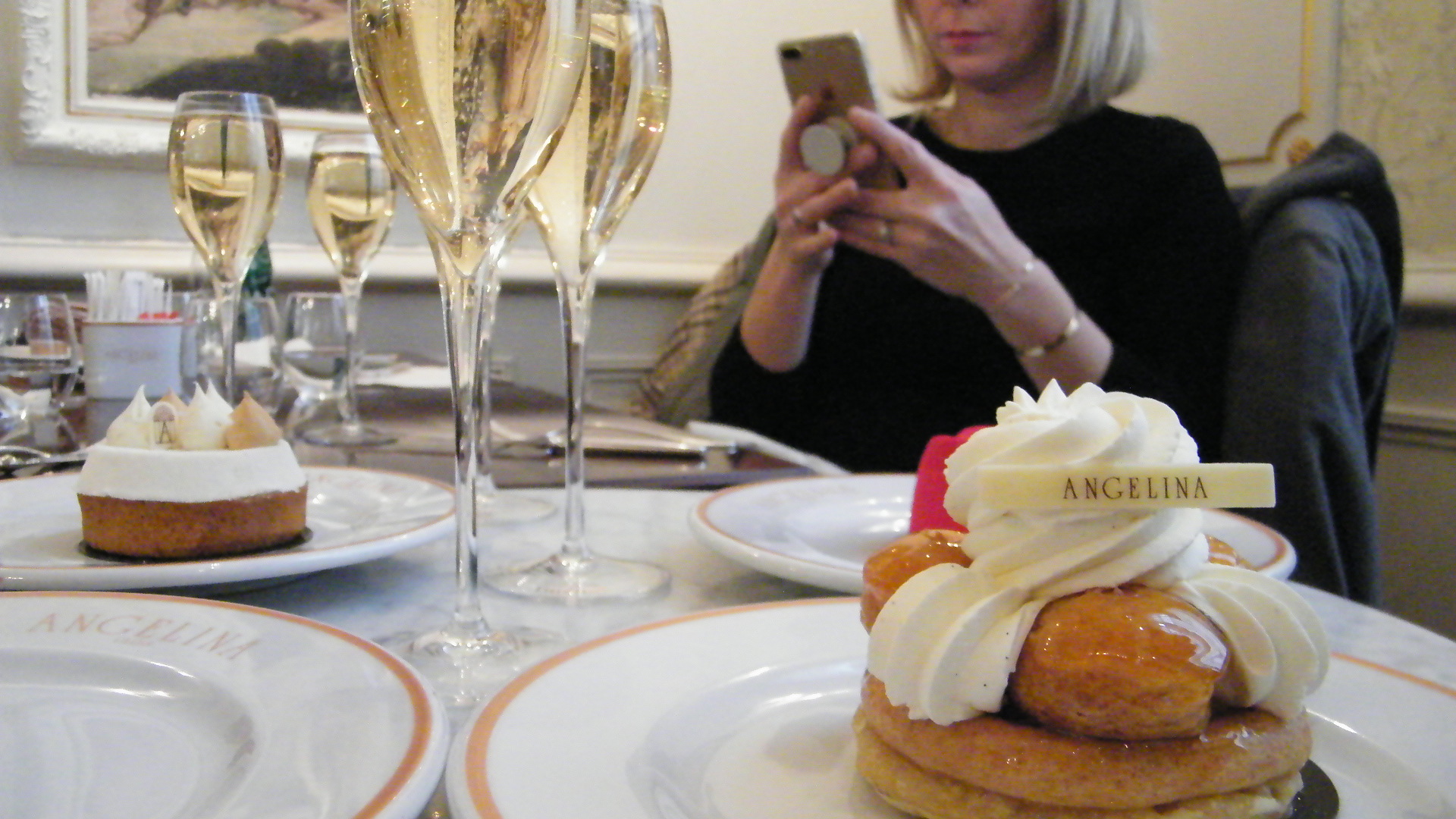 I ?finished with The Saint Honore for dessert – a stacked puff pastry that's crunchy on the outside and "moulleux / soft " on the inside. ?By now I'm ready for my sieste, but I put my big girl panty on and live in the moment with the other girls like a champ!
It's not just for us gals, I was being nosey and found our that Angelina will have a special "romantic" menu for Valentines day too !?
Then a walk around the other departments to do a little peruse – enjoying the new green interiors (they have plants every where inside now – give this uber cool bohemian feel to the usually pristine space). I quite enjoyed that.
VIEW OF THE EIFFEL TOWER FROM THE ROOF
So for la piece de resistance – the rooftop! A jaw dropping view of the iconic Parisian rooftops and the grande dame herself – the Eiffel tower being kissed by the clouds (it was a cold and gray day) ?But look at this view though!?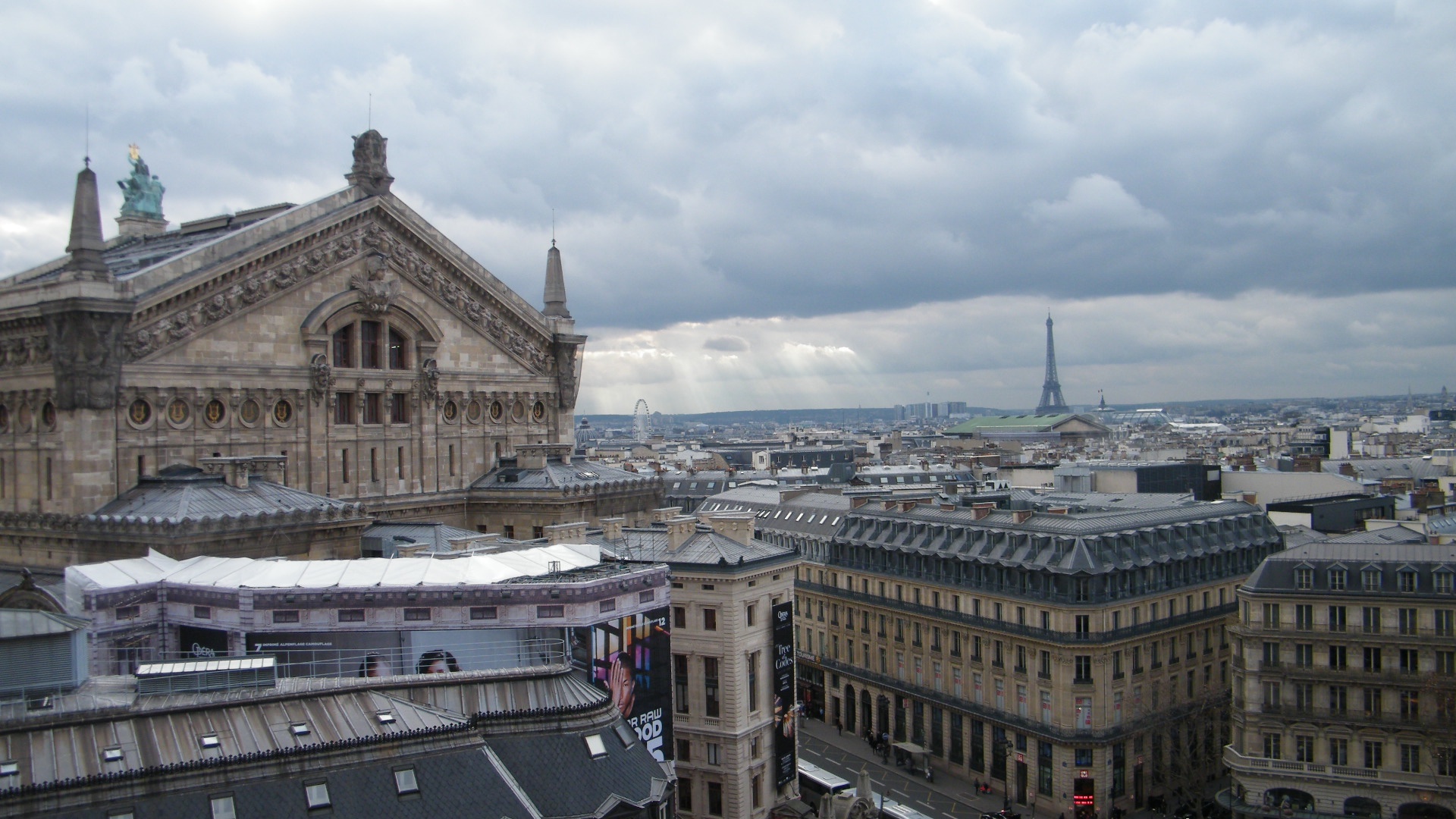 Can't wait to go back and discover the Cube Bar – it's heated in the wintertime so may go back pretty soon on a sunny day.
THE CUBE BAR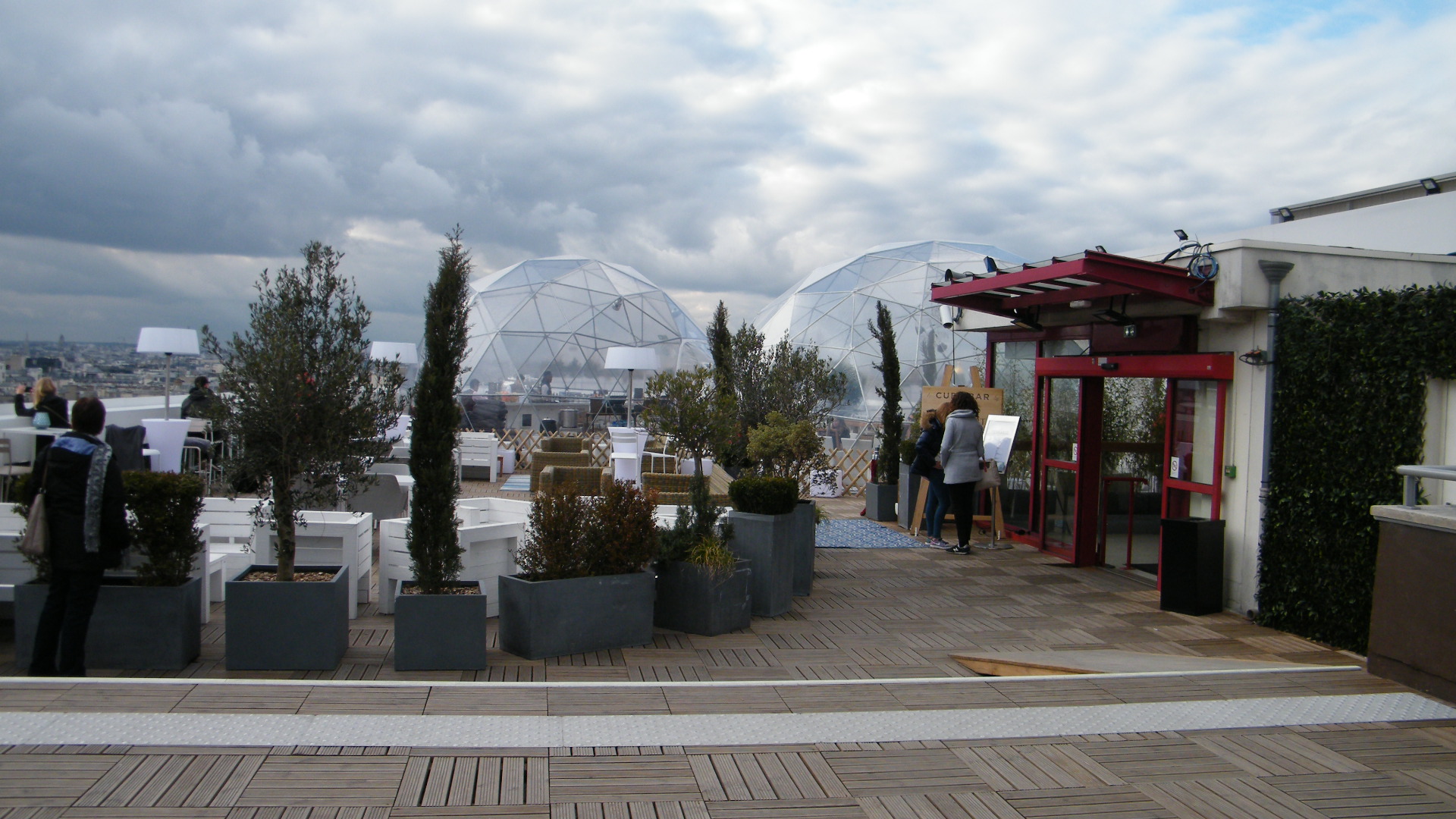 I think us women take for granted the beauty of taking time out for ourselves – to be pampered and to just slow down.
It was so cool to have shared this experience at Galeries Lafayette Haussmann?with Petite in Paris, Rue Rodier, and ?Journey into la ville de lumiere .
Address:
40 Boulevard Haussmann, 75009 Paris
Hours:
| | |
| --- | --- |
| Friday | 9:30AM?8:30PM |
| Saturday | 9:30AM?8:30PM |
| Sunday | 11AM?7PM |
| Monday | 9:30AM?8:30PM |
| Tuesday | 9:30AM?8:30PM |
| Wednesday | 9:30AM?8:30PM |
| Thursday | 9:30AM?8:30PM |
AND YOU?
Who's coming to Paris with their girlfriends? Hope you enjoyed my very mini girls-guide to an afternoon in Paris.
hugs..