Located a stone's throw away from the central metro and train station in Paris , Gare du Nord is Hotel Avalon is a boutique hotel from Hiphophostels that also have apartment time accommodation for families visiting Paris in groups or with kids. We collaborated with them recently to show you some of the local gems in and around the hotel that are worth a visit and wandering; mostly in the Pigalle and Montmartre neighborhoods.
Hotel Avalon is a 3 star reasonable priced boutique hotel with a friendly multi-lingual staff, fast wi-fi and continental breakfast (complete with all the French pasties our heart desires!)
The room we stayed in was 22 – it was super cute and cozy. Complete with two linked double bed a kitchenette and a bathroom with a bathtub (rare in Paris, at this price point starting at 88 euros a room!). There was also an office desk, closet, safe and big screen TV (with some international channels)
I have a big pet peeve for comfortable beds and strong showers – both tests that Hotel Avalon passed.
The hotel itself is more modern looking and feel in decor, it's not the place to go if you want a historical feeling hotel with lots of charm, but the location and comfort to everything around were most important to us.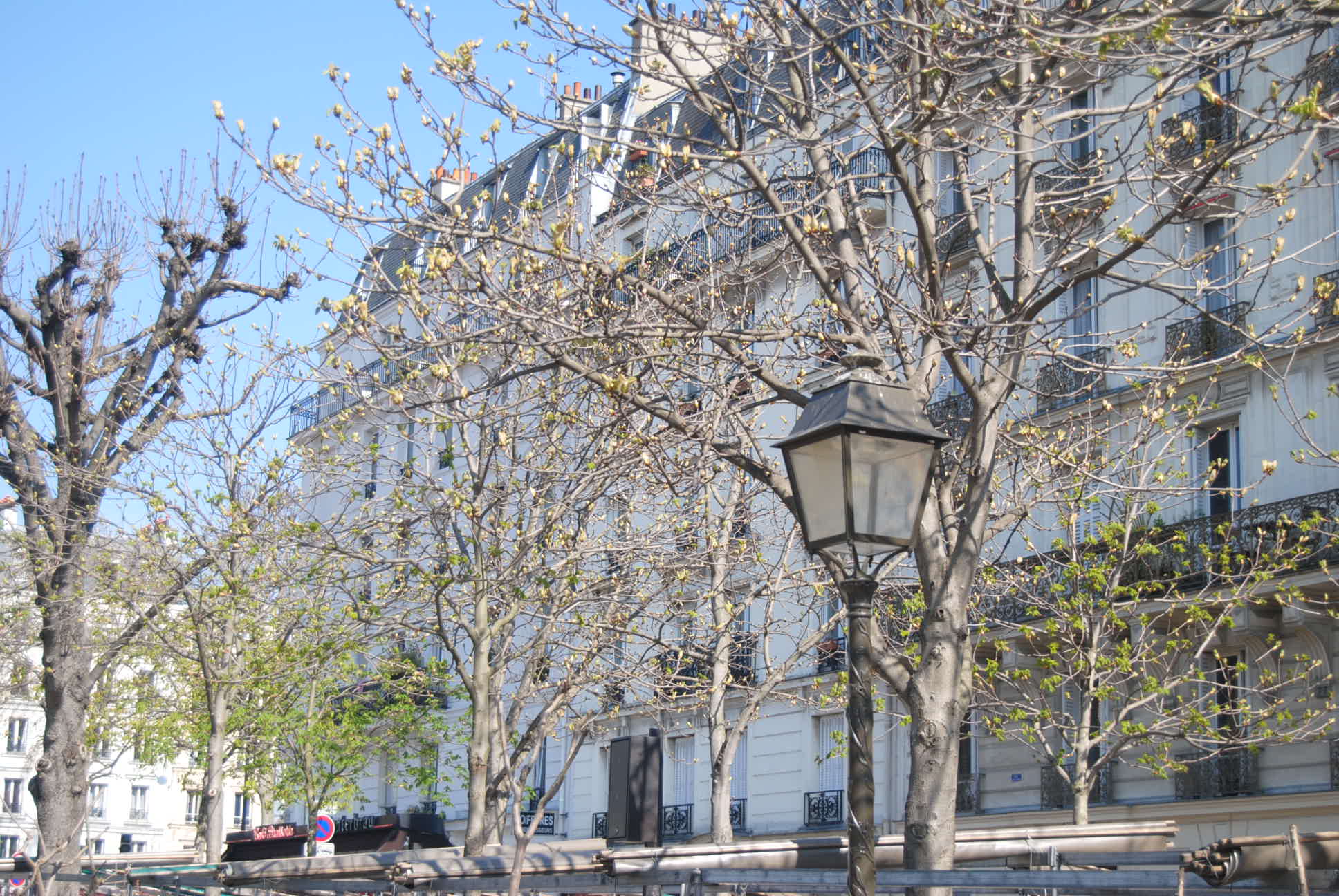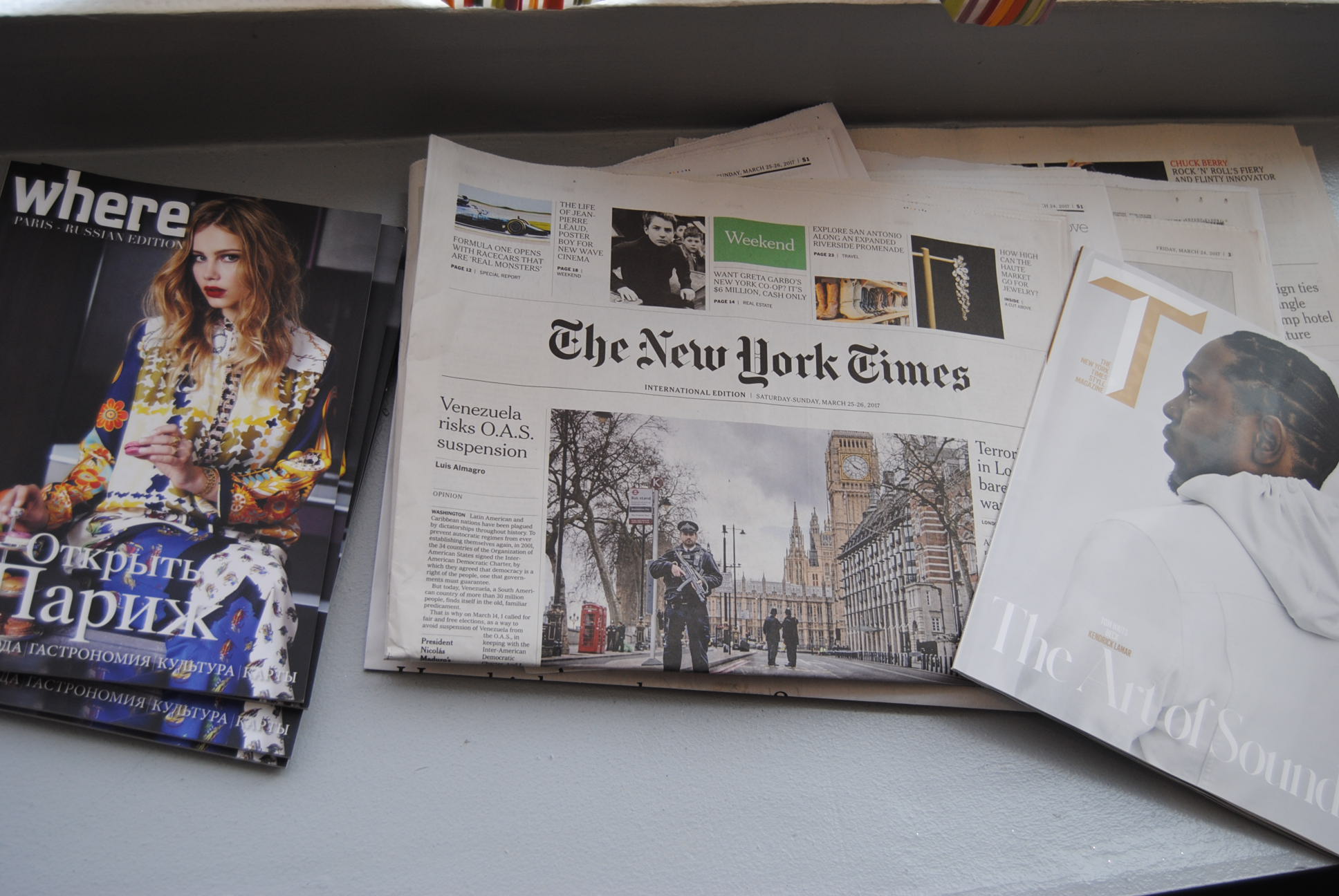 reading material in the dining area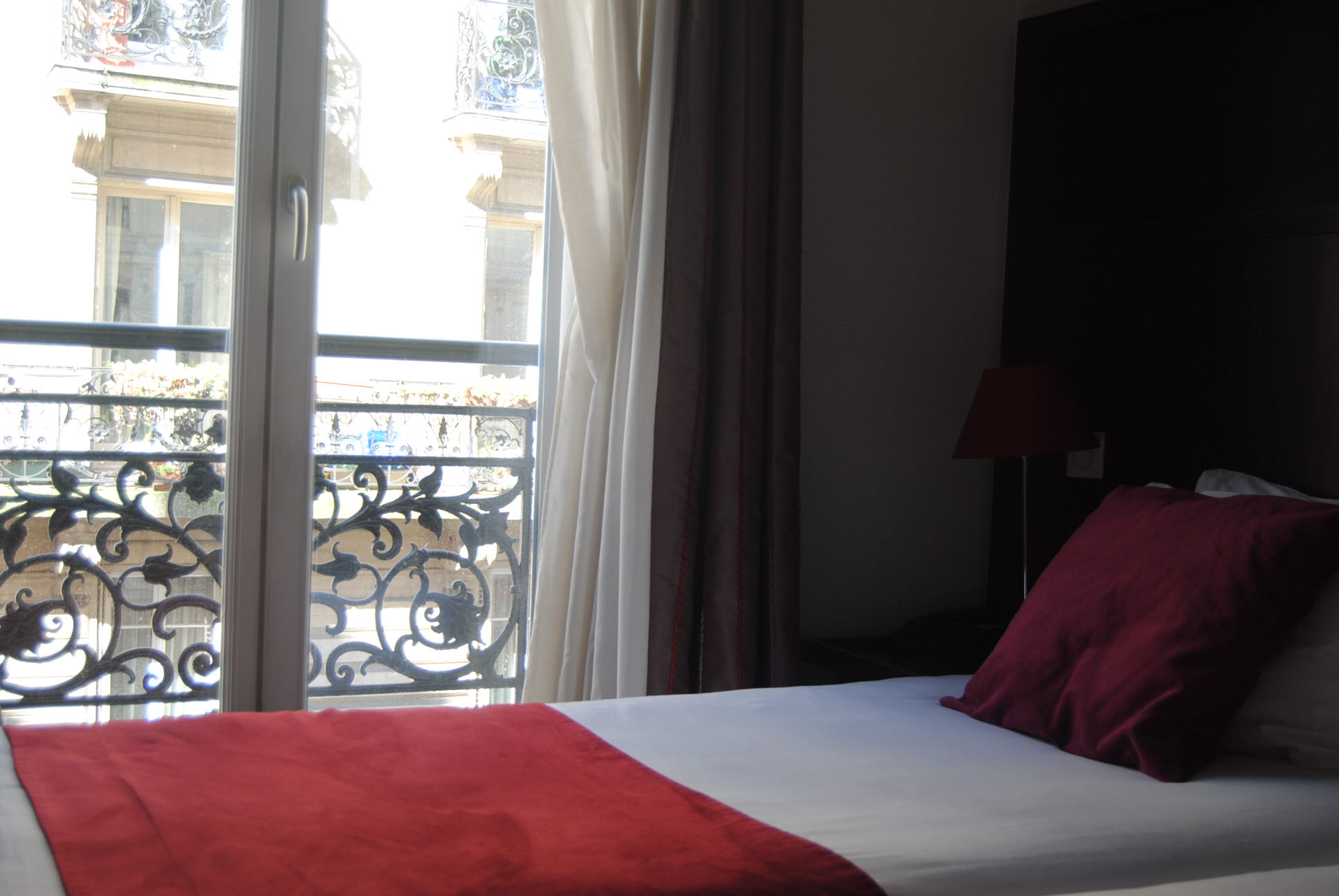 The bed and view from our Apartment room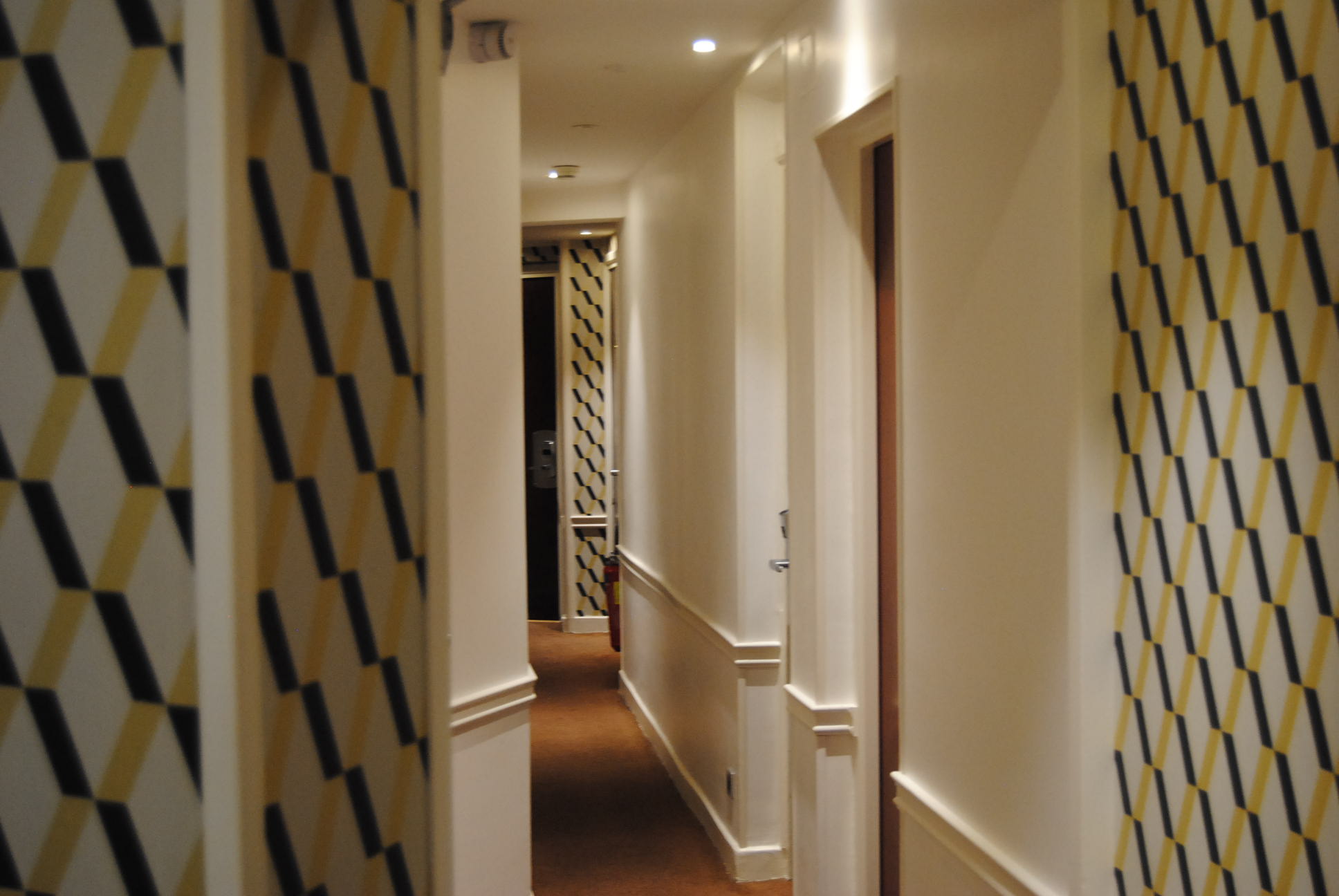 inside modern decor at Hotel Avalon
Once inside just open up the window and you'll see the typical Haussmann building facing you!
The ++
Fast Wifi
great location close to metro, local gems, and tourist sites
Super friendly staff
Comfortable beds
The –
some rooms are on the small size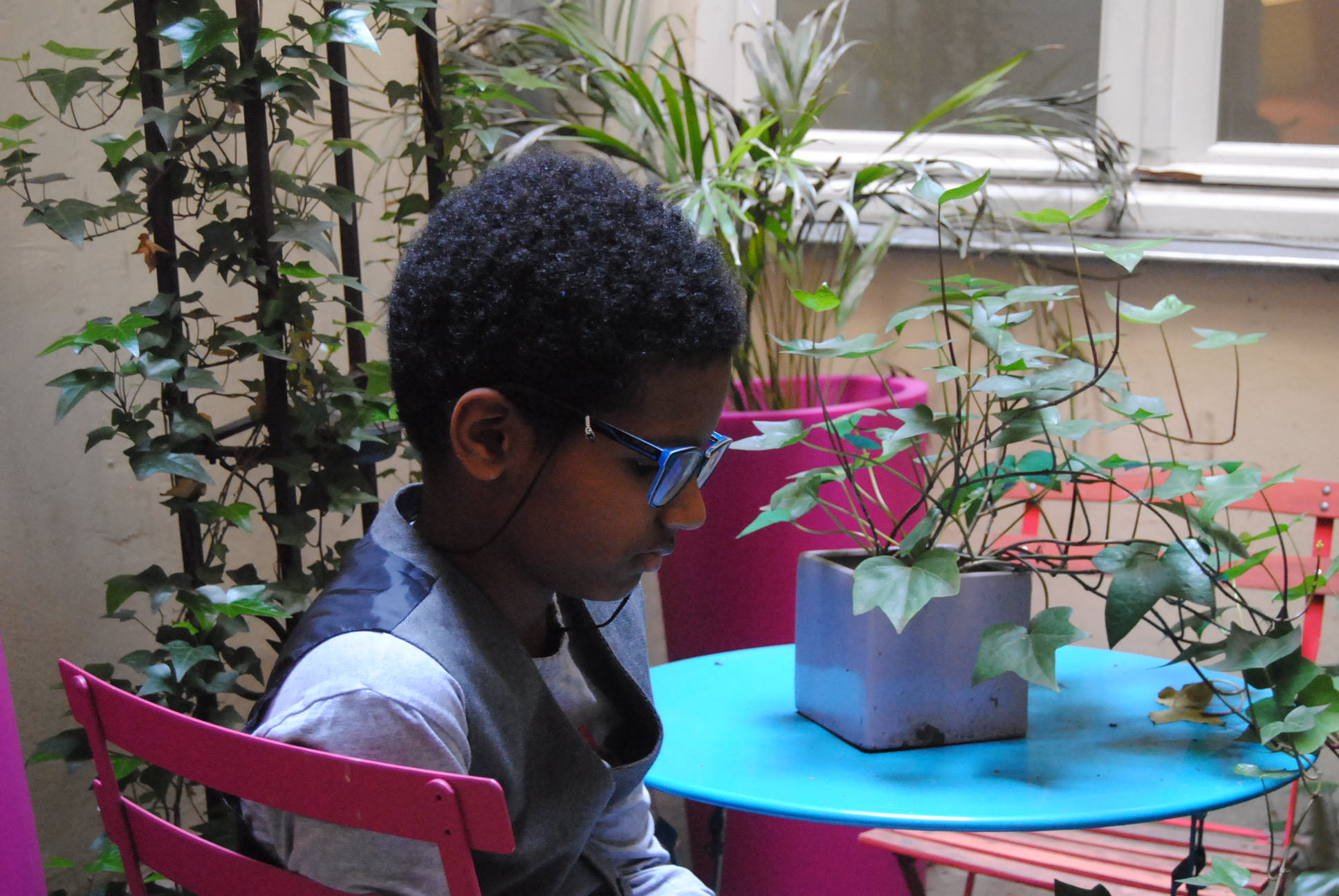 taking a break in the tiny garden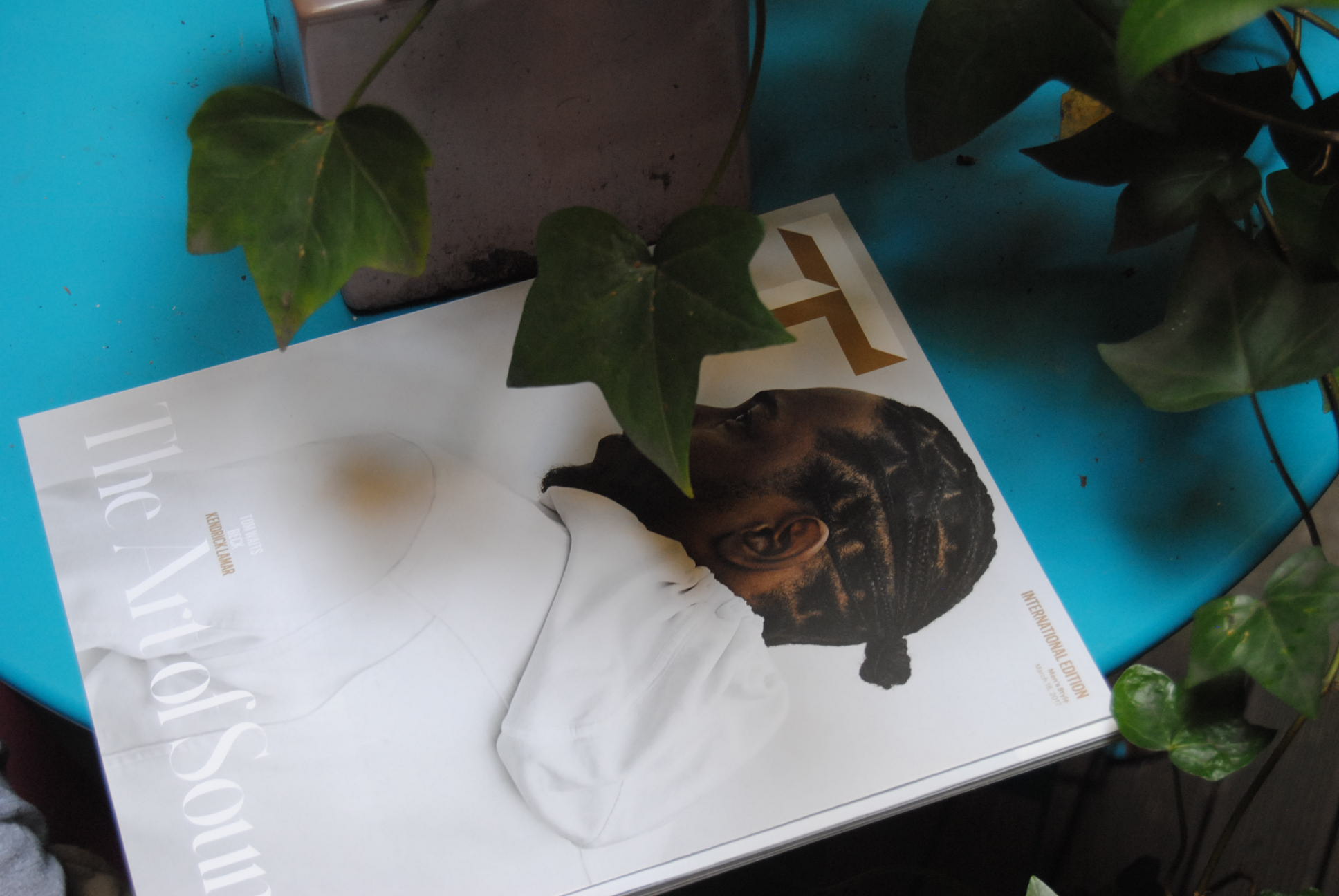 reading in the little garden at the hotel
TO BOOK:
You can see the full video of our Mommy and me day out and about!
Video by the talented LeBonnob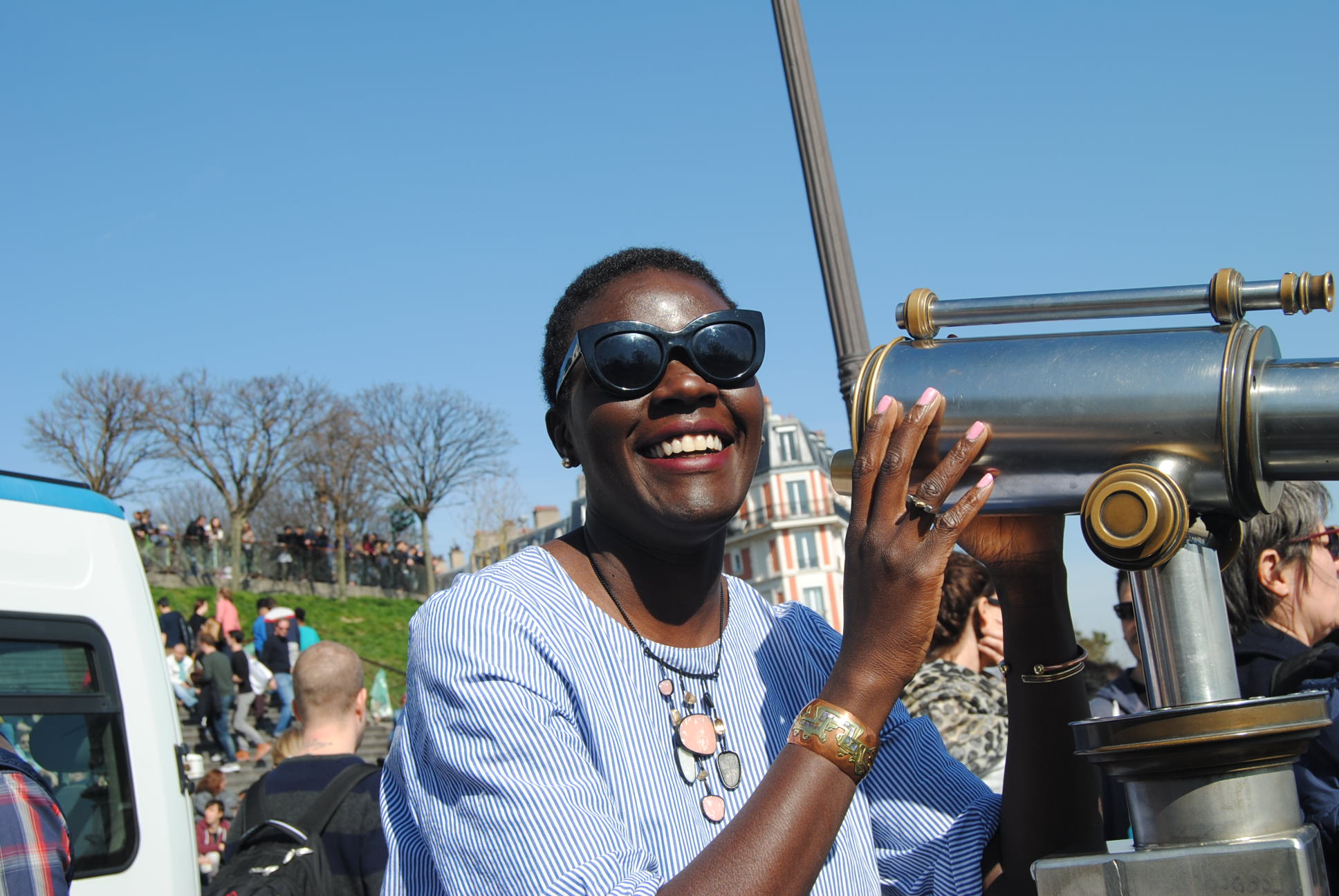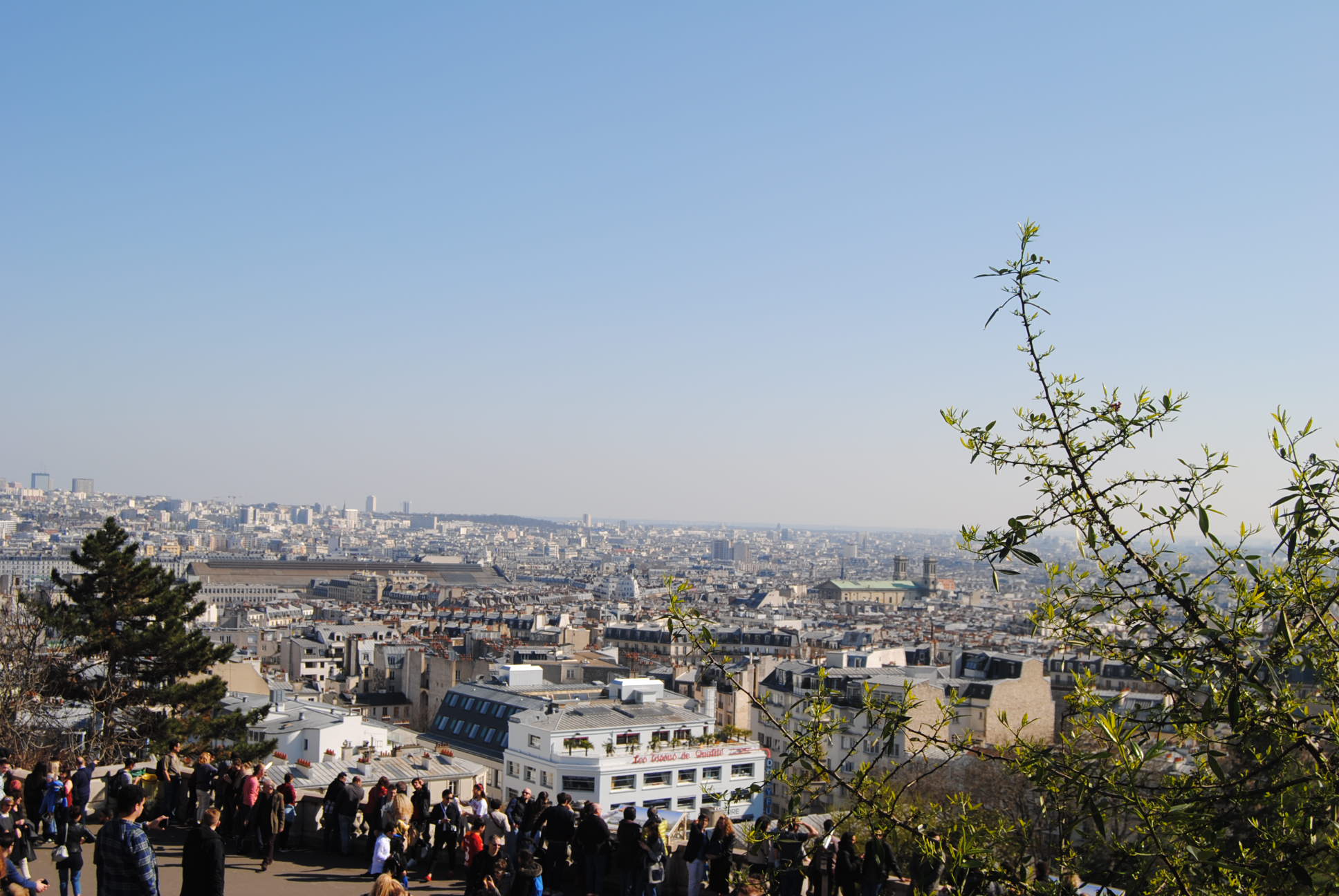 Bonjour Paris from the hill of Sacre Coeur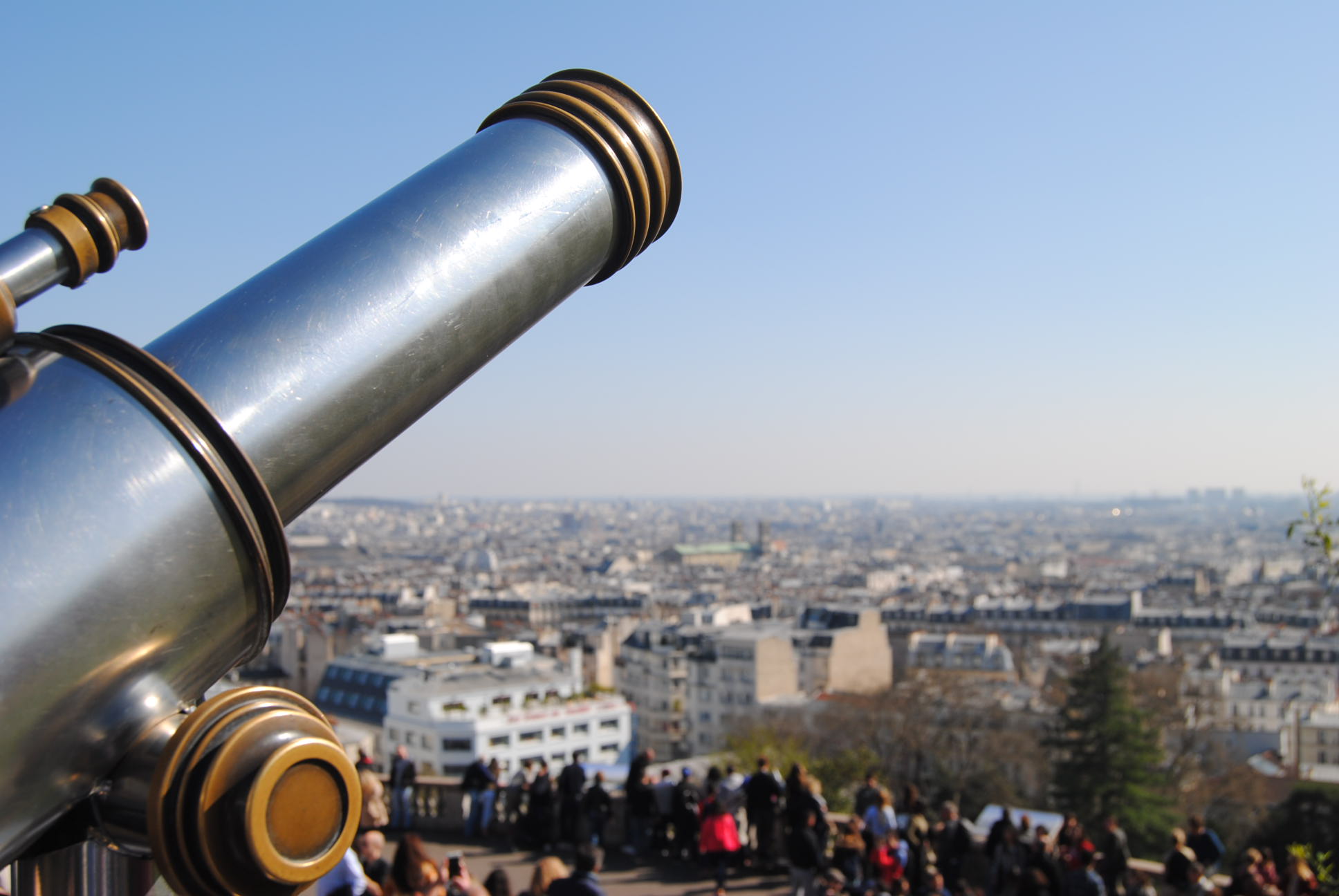 You can see (almost) all of Paris from here too!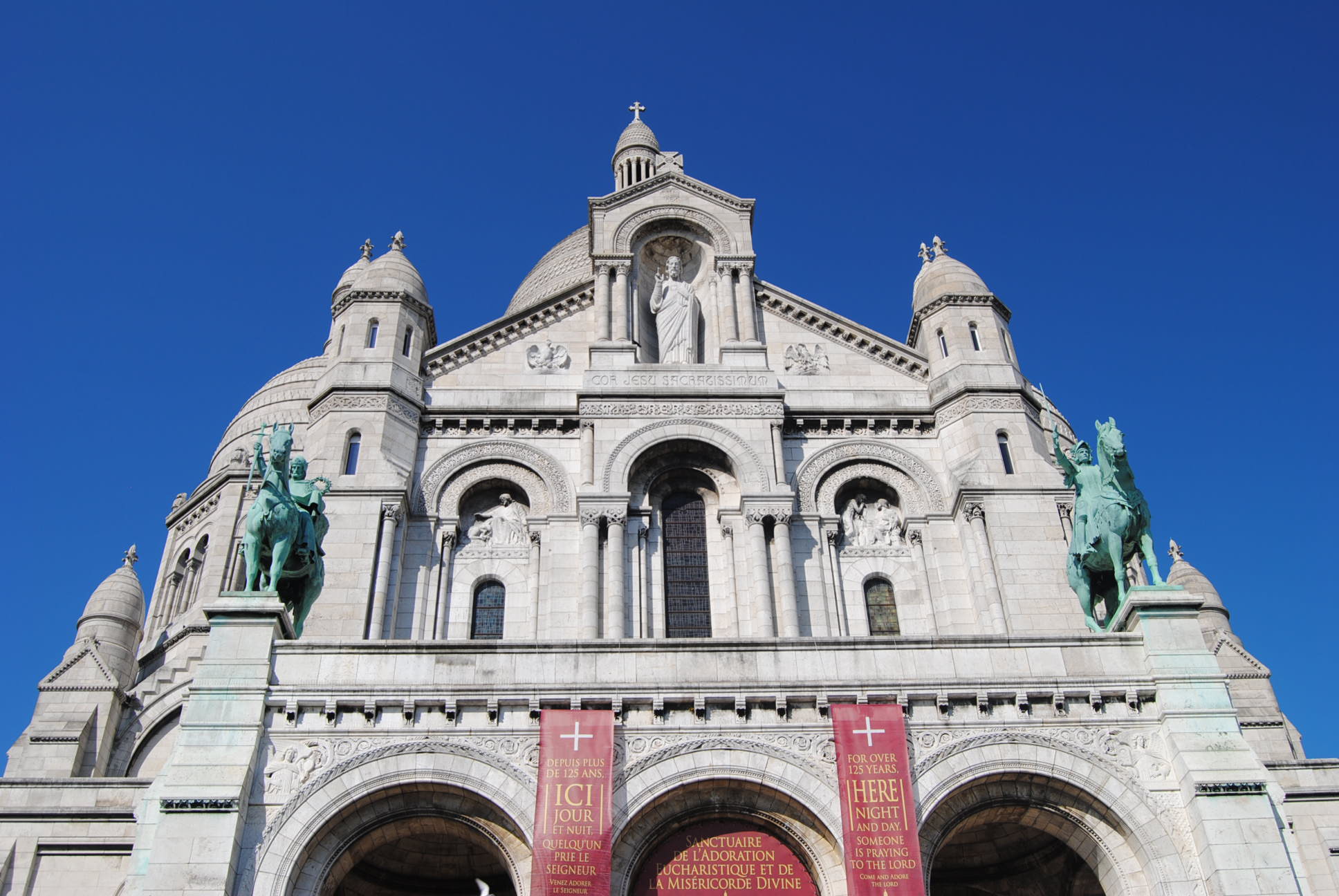 the historic church on the hill in montmartre – sacre couer / sacred heart
A detailed itinerary of local and touristy places to wander, eat and see: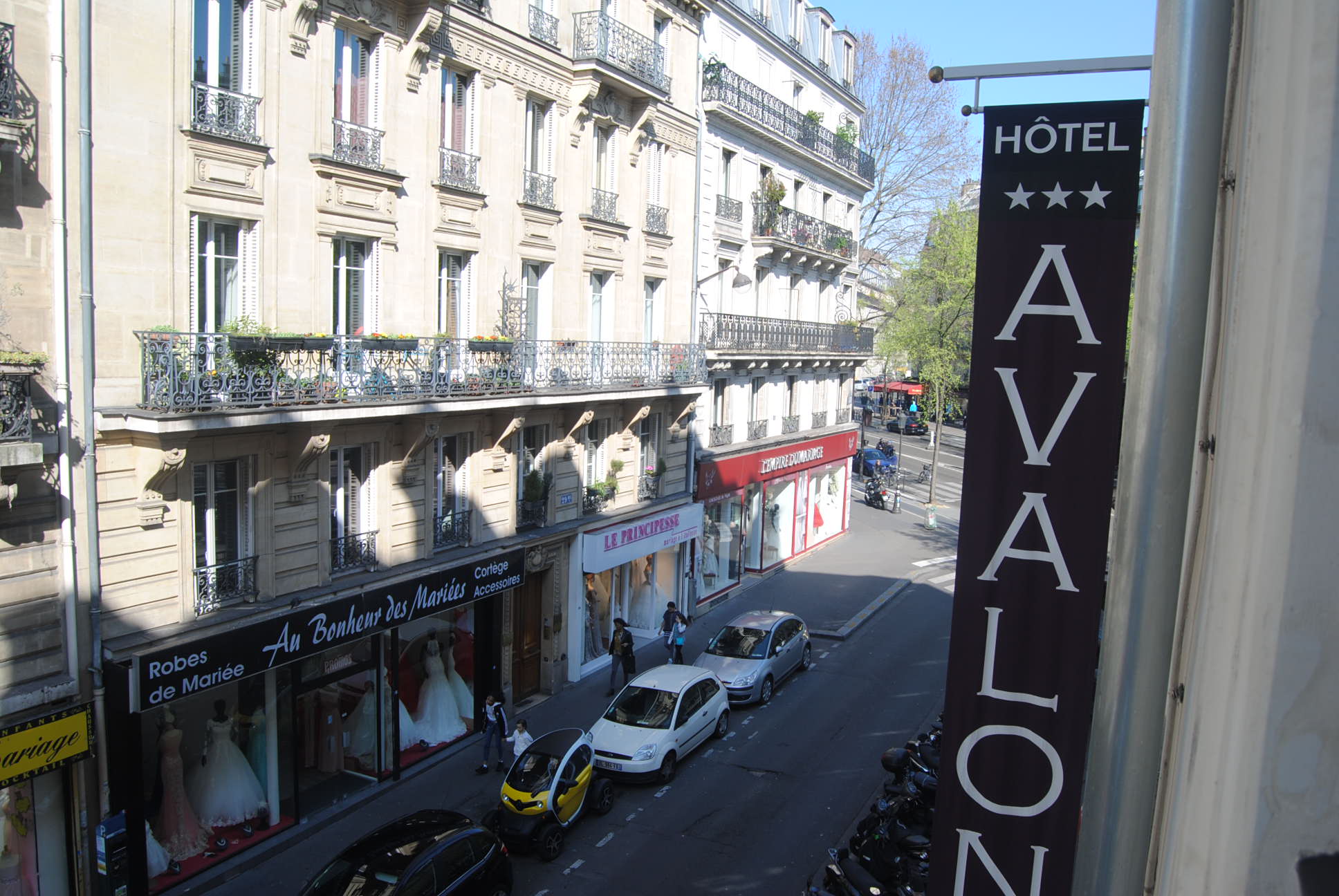 looking out our window at room 22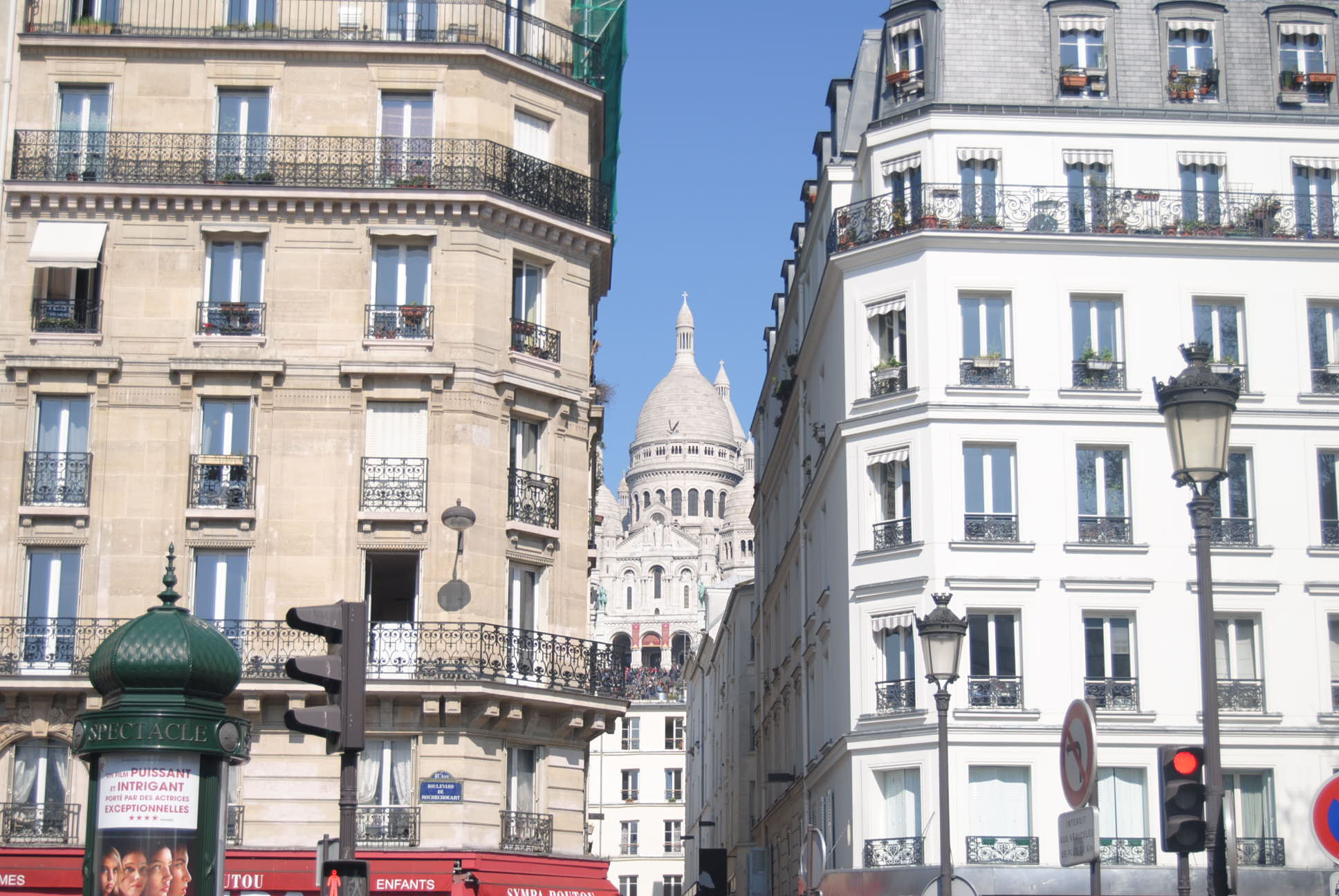 walking by Sacre Coeur the view from Metro Anvers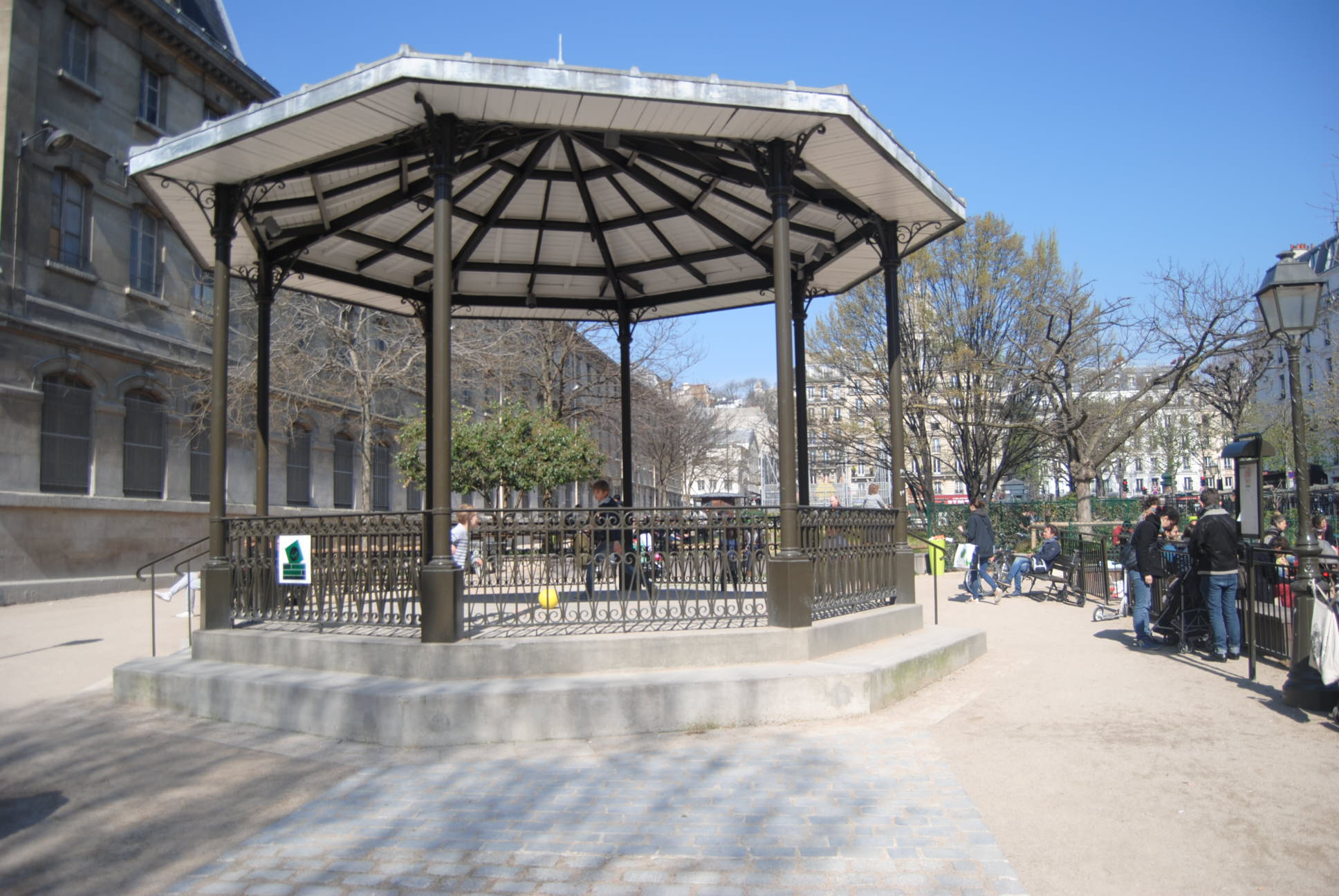 a park near metro Anvers where you can take a break with the kids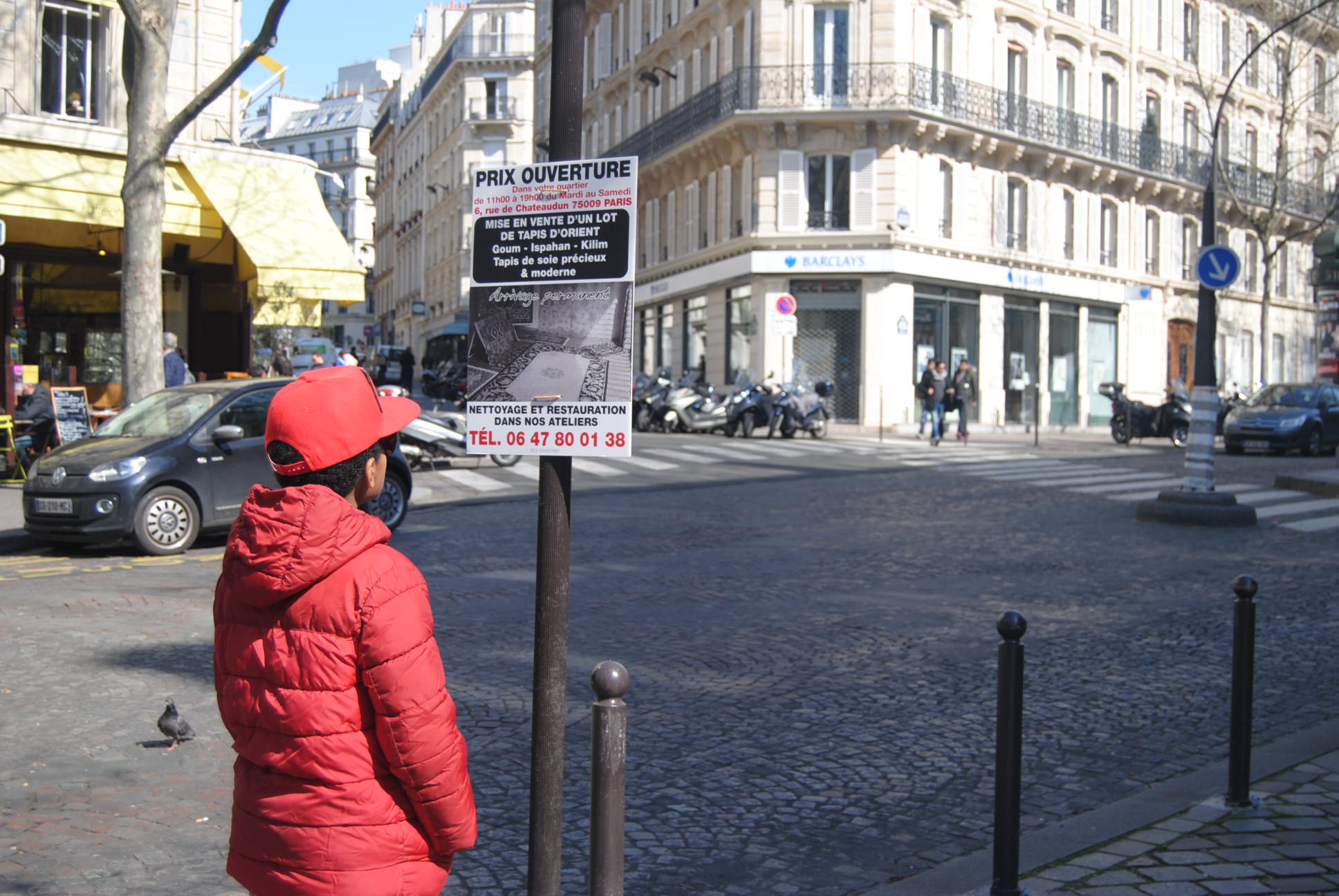 walking to KB Cafeshop for a cafe (and reading the sign for the rug shop)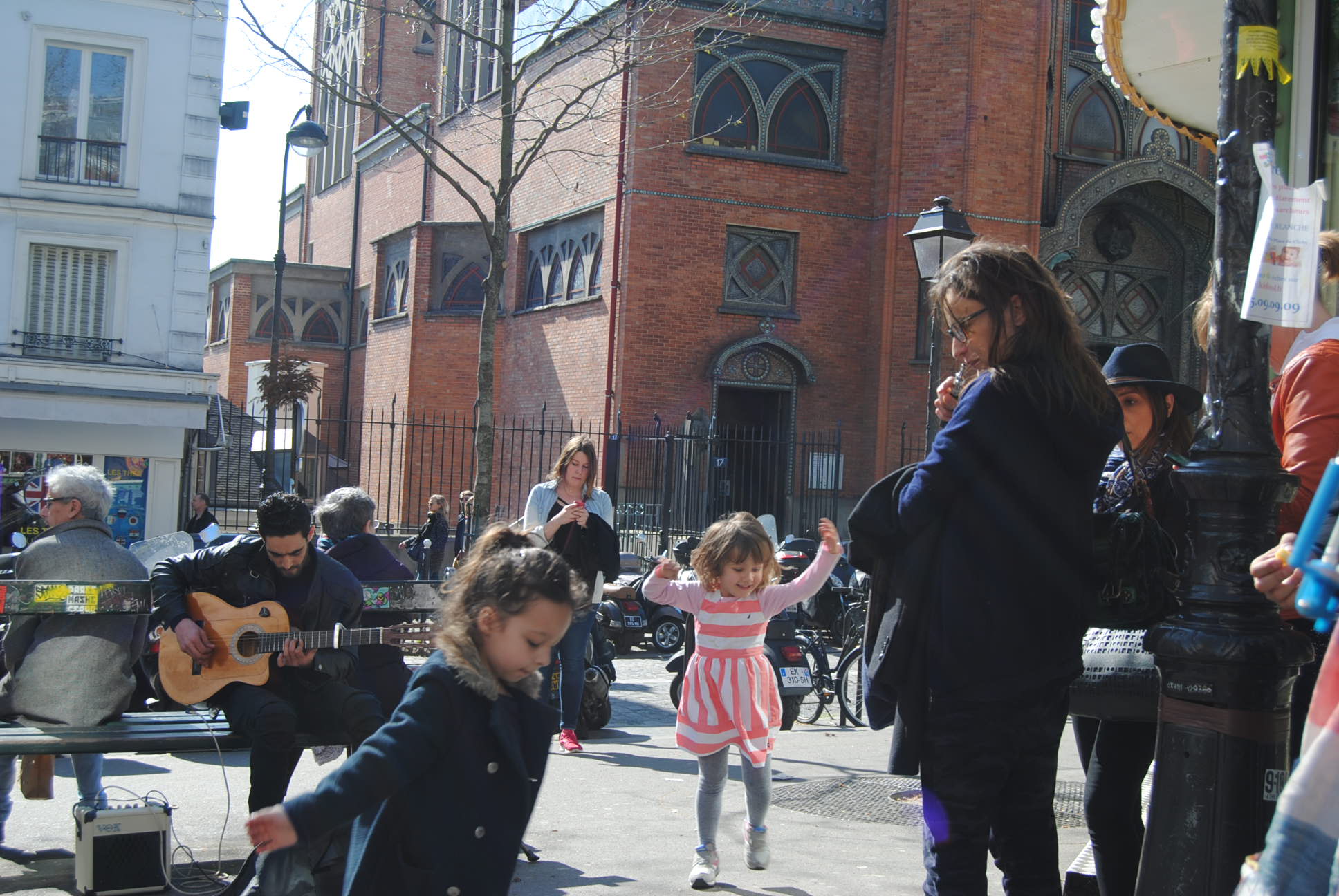 Kids playing at Metro Abbesses close to the Love Wall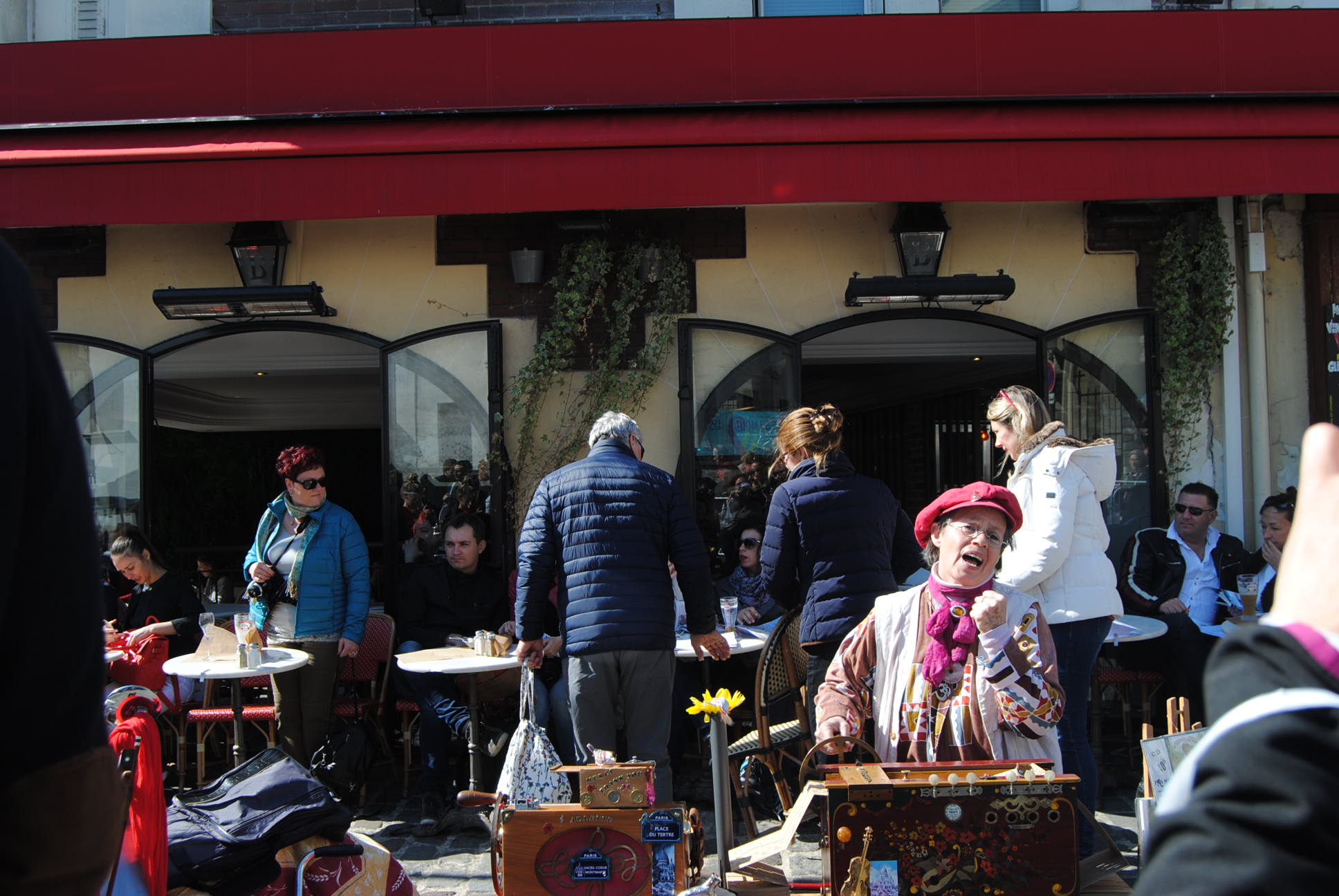 Traditional French singer at Place Tertre