The new coffee shops to know right now for summer 2017 in Paris.
For all coffee lovers whether you?re looking for a cool spot that has great iced coffee, friendly service free wi-fi, or a terrace to people watch – this list of the best new coffee and cafes is for us!
---
IBRIK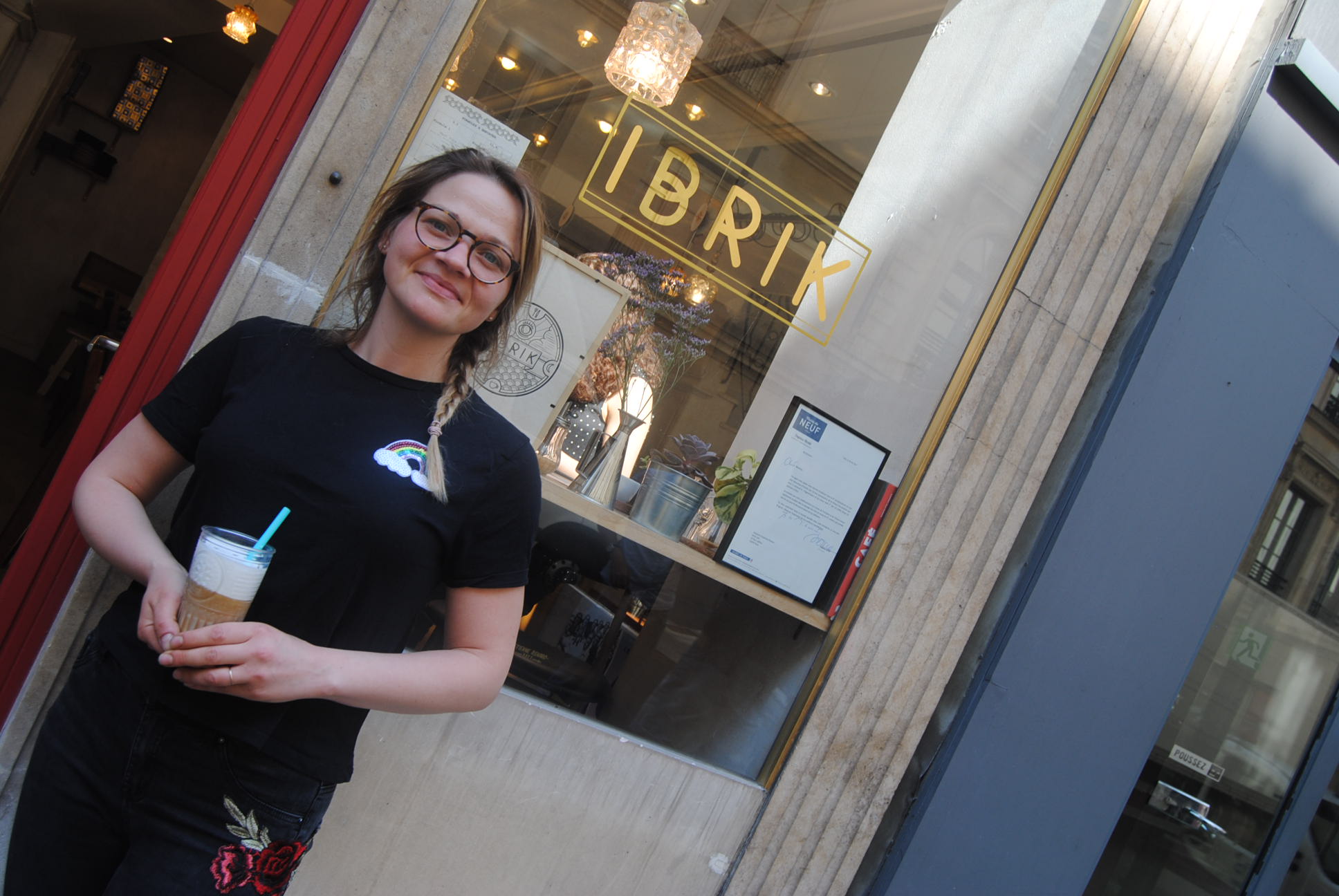 with their girl power vibes, two Nanas tres sympa (as we say in french meaning cool women) Cathy as barista and Ruba as chef to a Mediterranean cuisine. The decor is a mix of many different continents and cultures as the seating upstairs is covered in African wax fabric and plants everywhere, and has lots of light coming into this small two floor cafe near Galeries Lafayette. So perfect for an afternoon shopping break right? The plates are healthy and really good( not to mention hefty portions).? Super chill vibes guaranteed.
IBRIK Paris
Address: 43 Rue Laffitte, 75009 Paris
Hours:
Monday 8:30AM?5PM
Tuesday 8:30AM?5PM
Wednesday 8:30AM?5PM
Thursday 8:30AM?5PM
Friday 8:30AM?5PM
Saturday 9:30AM?6PM
Sunday Closed
---
Braun Notes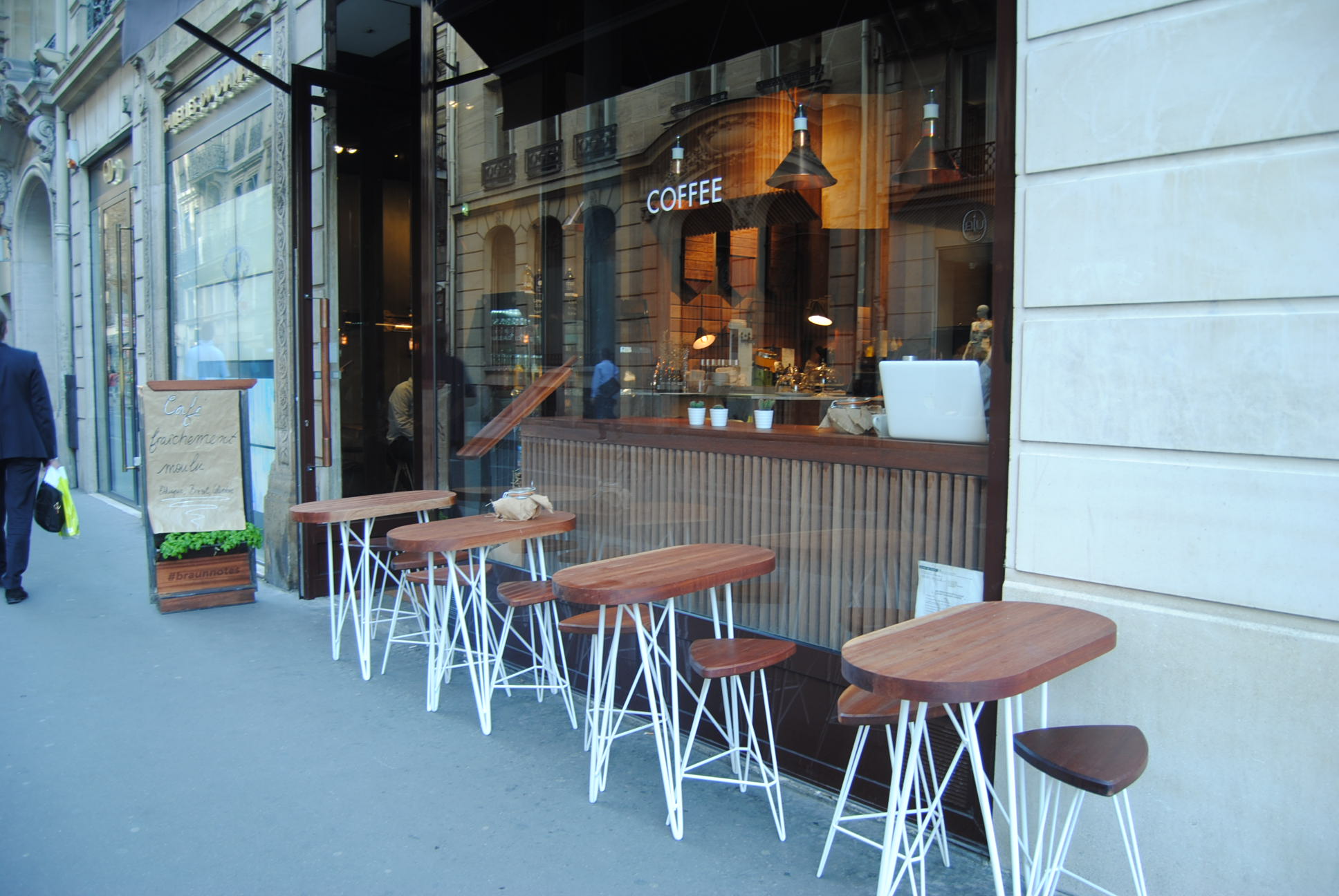 is also in the Saint Lazare area so stop in here for one of the best lattes and the selection of cakes have more than the typical fare; homemade is the order of the day here. Try the carrot, banana cake or the Pecan Pie.
Lunch options are limited with only sandwiches, salads and soups – but there is a set menu for 11 euros that includes a cookie and a drink . #parispascher
The only downside was that I found the interiors to be dark with not a lot of natural light. However the decor with the copper and neutral tones will certainly suit some.
The crowds a mix of people working in the neighborhood, hipsters and tourists .
Coffee roasted from the pals at Cafe Lomi
Braun Notes Paris?
Address: 31-33 Rue de Mogador, 75009 Paris
Hours:
Monday 8AM?7PM
Tuesday 8AM?7PM
Wednesday 8AM?7PM
Thursday 8AM?7PM
Friday 8AM?7PM
Saturday 8AM?7PM
Sunday 8AM?7PM
---
ONI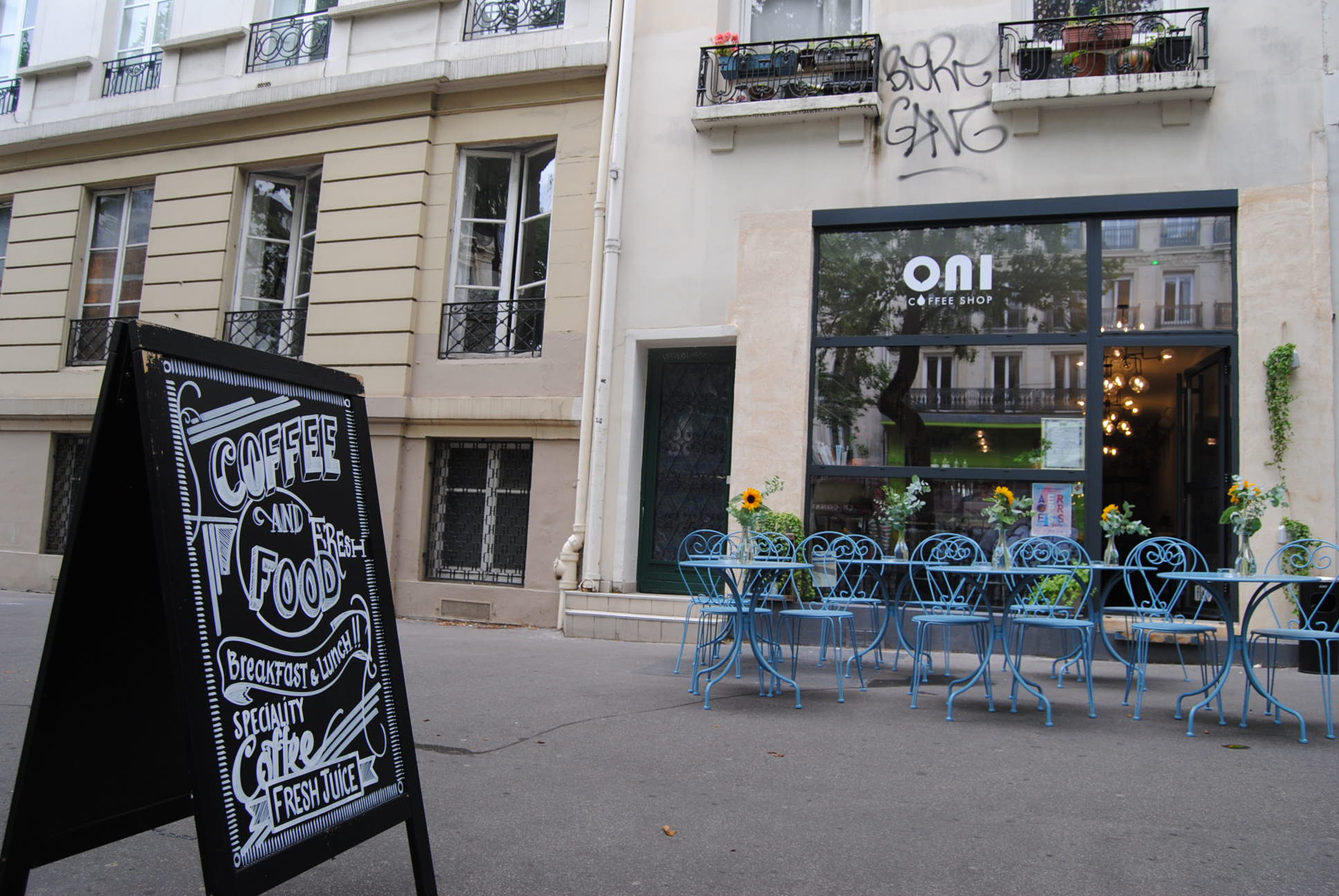 is the most instagram ready from the blue outdoor tables and chairs, to the cactus plants sprinkled around the interiors. Damino and Claire welcomes you with smile and damn good food!
You?ll have lots of fun also playing with the hanging bike and exposed wall that has a massive world map. The coffee is great ( and the biggest portions). The food is seasonal and I enjoyed the asparagus sandwich with a salad.? Free wi-fi and also super cosy for a morning or afternoon coffee close to Republic and Rue Strasbourg Saint Denis.
FACEBOOK
Oni Coffee shop Paris
Address: 10 Boulevard Saint-Martin, 75010 Paris
Hours:
Monday Closed
Tuesday 8AM?8PM
Wednesday 8AM?8PM
Thursday 8AM?8PM
Friday 8AM?8PM
Saturday 8AM?8PM
Sunday 8AM?8PM
---
ZOUZOU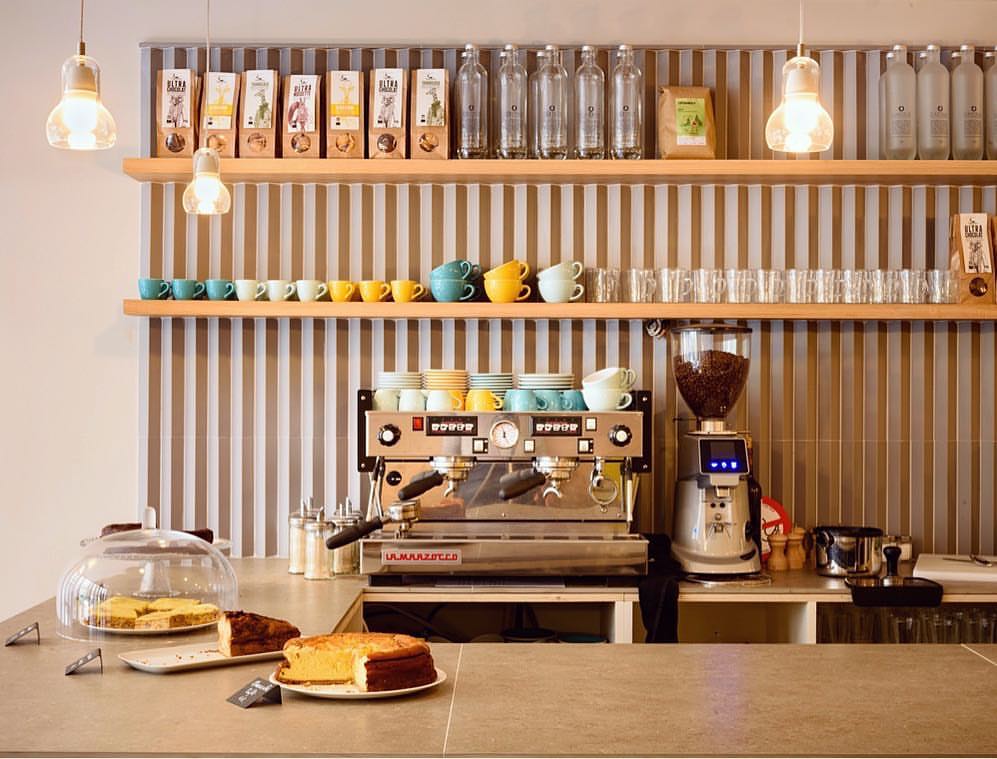 just opened in the trendy Montorgueil area is our latest discovery offering many ?flexitarian? options – so a little bit of something for everybody from vegans, gluten free fans and even meat eaters. Try the gluten free banana cake! Then walk it off with a stroll of the adjacent streets and enjoy one of my favorite neighborhoods.
Zouzou Paris?
Address: 8 Rue L?opold Bellan, 75002 Paris
Hours:
Monday 8:30AM?5:30PM
Tuesday 8:30AM?5:30PM
Wednesday 8:30AM?5:30PM
Thursday 8:30AM?5:30PM
Friday 8:30AM?5:30PM
Saturday 10AM?5PM
Sunday Closed
Phone: 09 65 26 57 71
---
Neighbours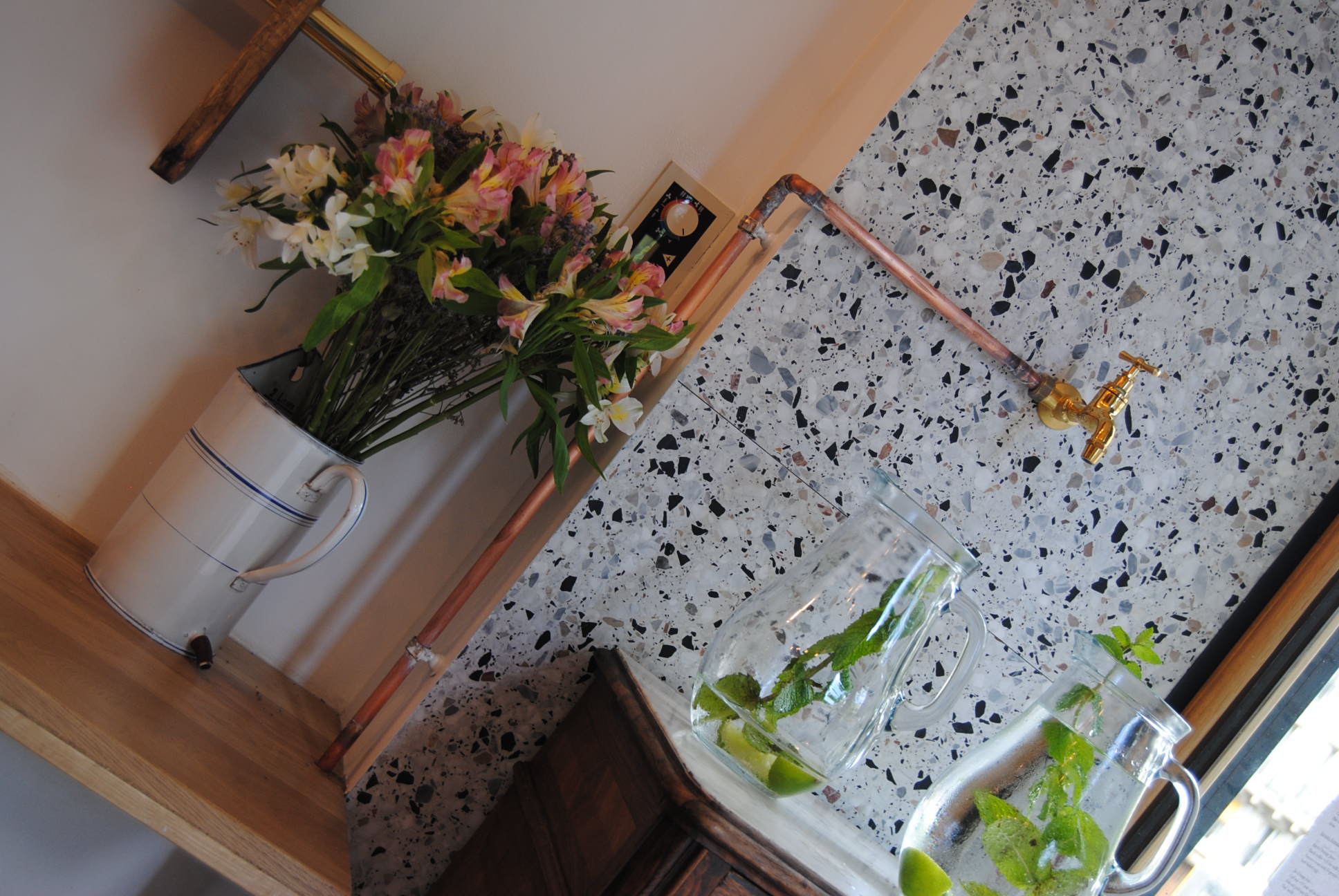 is the young sister of one of our faves Honor. Same great coffee and sweet and salty cakes, Decor of hyper – floral fresh with a central location in the trendy neighborhood 2 doors down from Merci on Boulevard Beaumarchais.
https://www.facebook.com/neighbours.paris/
Address: 89 Boulevard Beaumarchais, 75003 Paris
Hours:
Monday 8AM?6PM
Tuesday 8AM?6PM
Wednesday 8AM?6PM
Thursday 8AM?6PM
Friday 8AM?6PM
Saturday 10AM?6PM
Sunday 10AM?6PM