Address: 33 Boulevard Edgar Quinet, 75014 Paris
Usually I avoid any restaurant close to a major metro stop in Paris like the plague, 90% of the time they are boring overpriced tourist traps .
Les Fauves – meaning big cats/felines in French is what I like to nominate as a Parisian exception located a stones through from Gare Montparnasse at a busy corner the new restaurant is not only cosily decorated in exposed wood and lots of green plants to enrich its calming effect – the team immediately welcomes you with a smile.
On the Menu – we went for dinner around 8pm (sat outside which was perfect for this hot Parisian summer we're having plus – it's a non smoking terraces which I know my american pals will appreciate because everyone smokes on the terrace in France – even during dinner – but not here!) The neo-bistro offers affordable food and brunch on Sundays.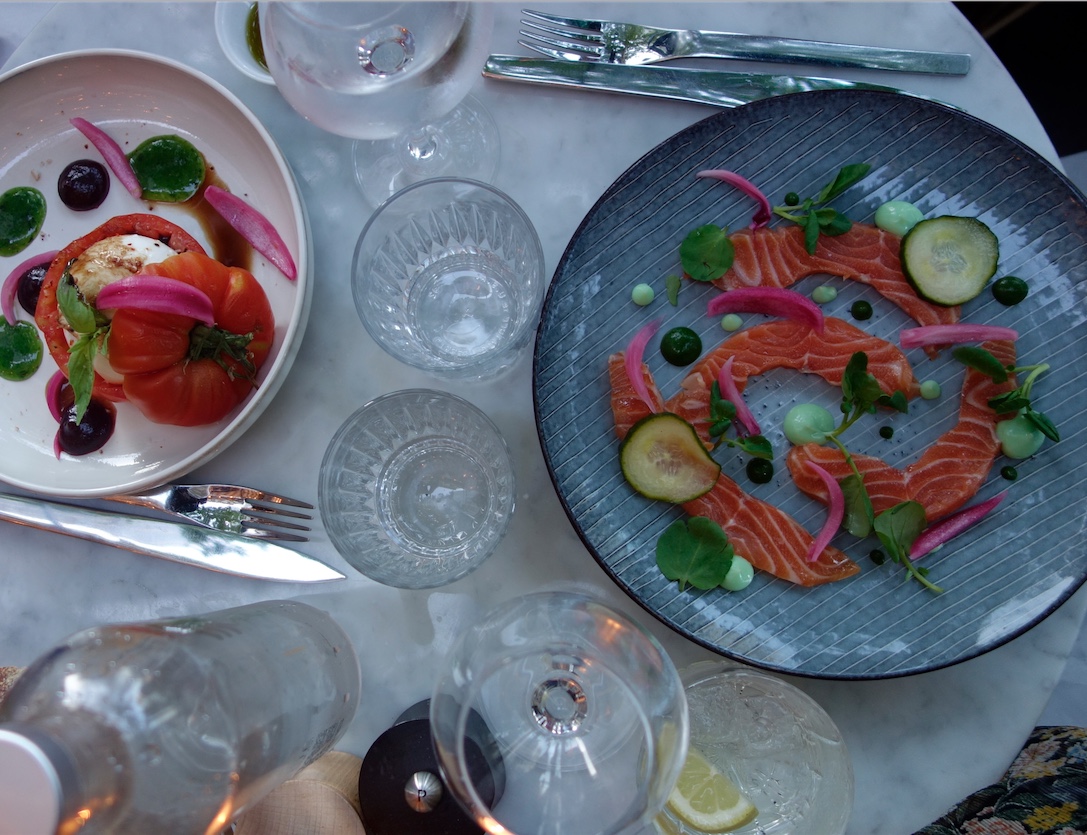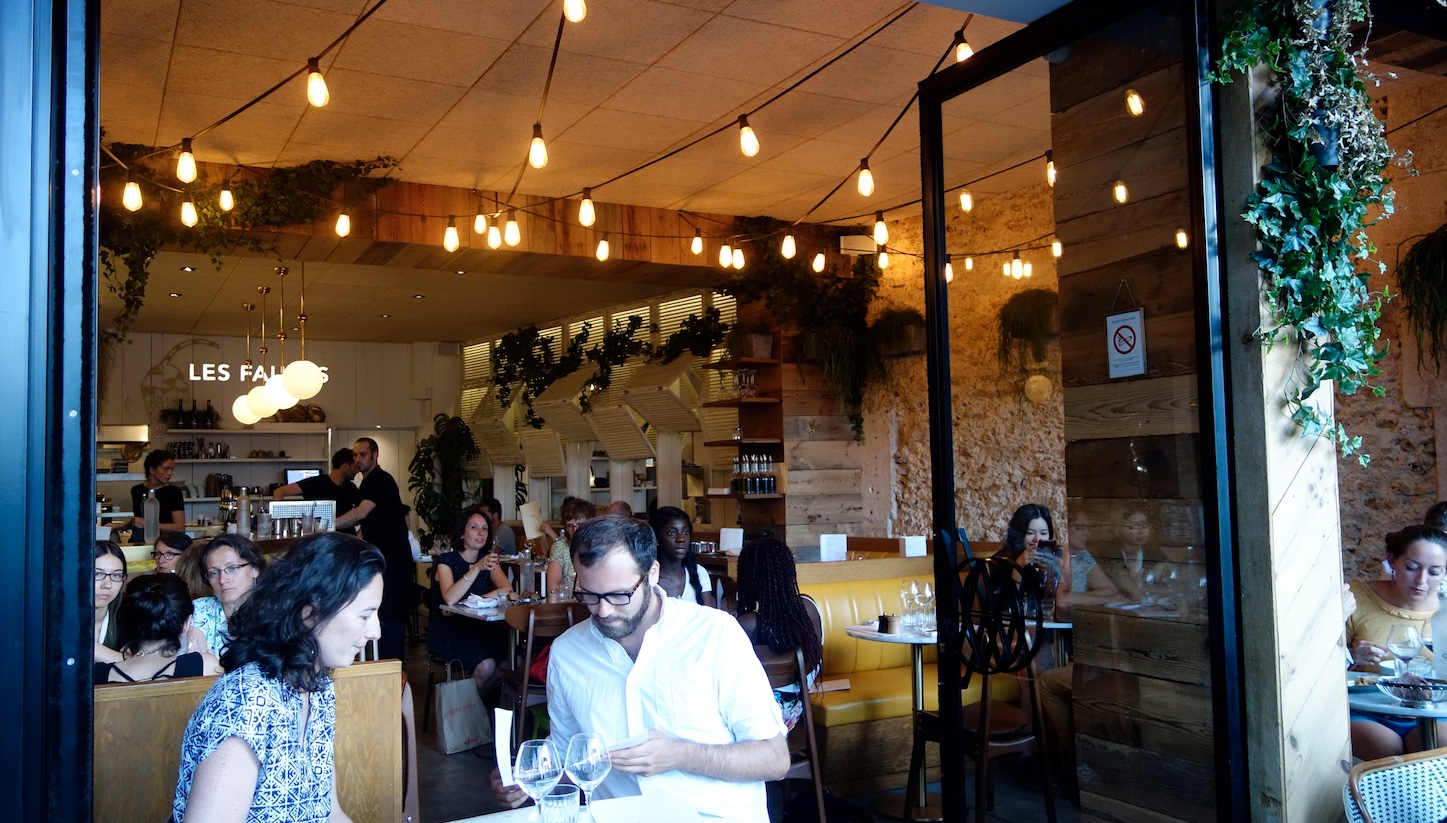 Starter – 1. Whipped up a Tomato Mozzarella for my vegetarian friend
2. I had the smoked Salmon with picked onion and cucumber – 18 eu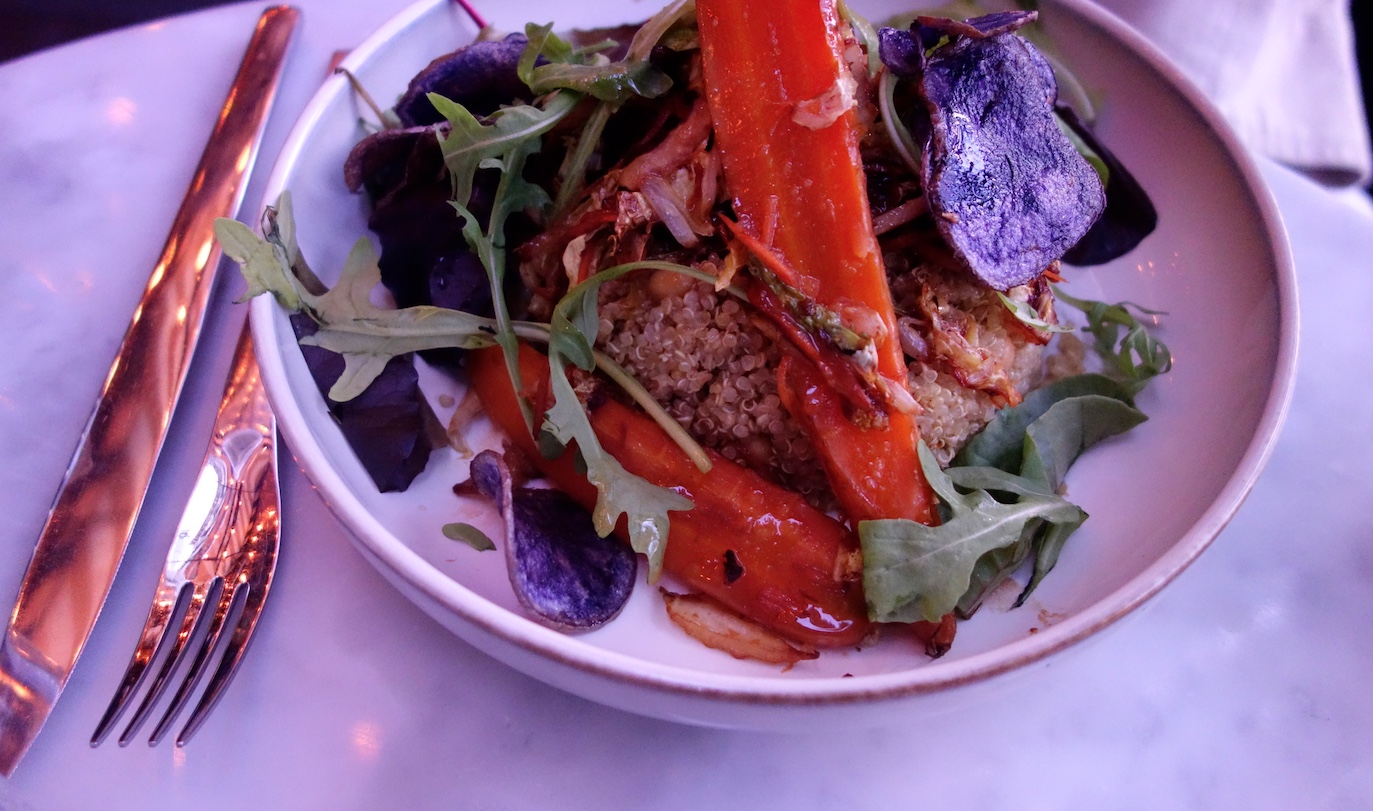 Then we moved on to the Main dish
#Veggie plate – assorted veggie, quinoa…18 eu
#Cochon plate – slow roasted pork with purple mashed potatoes – 24 eu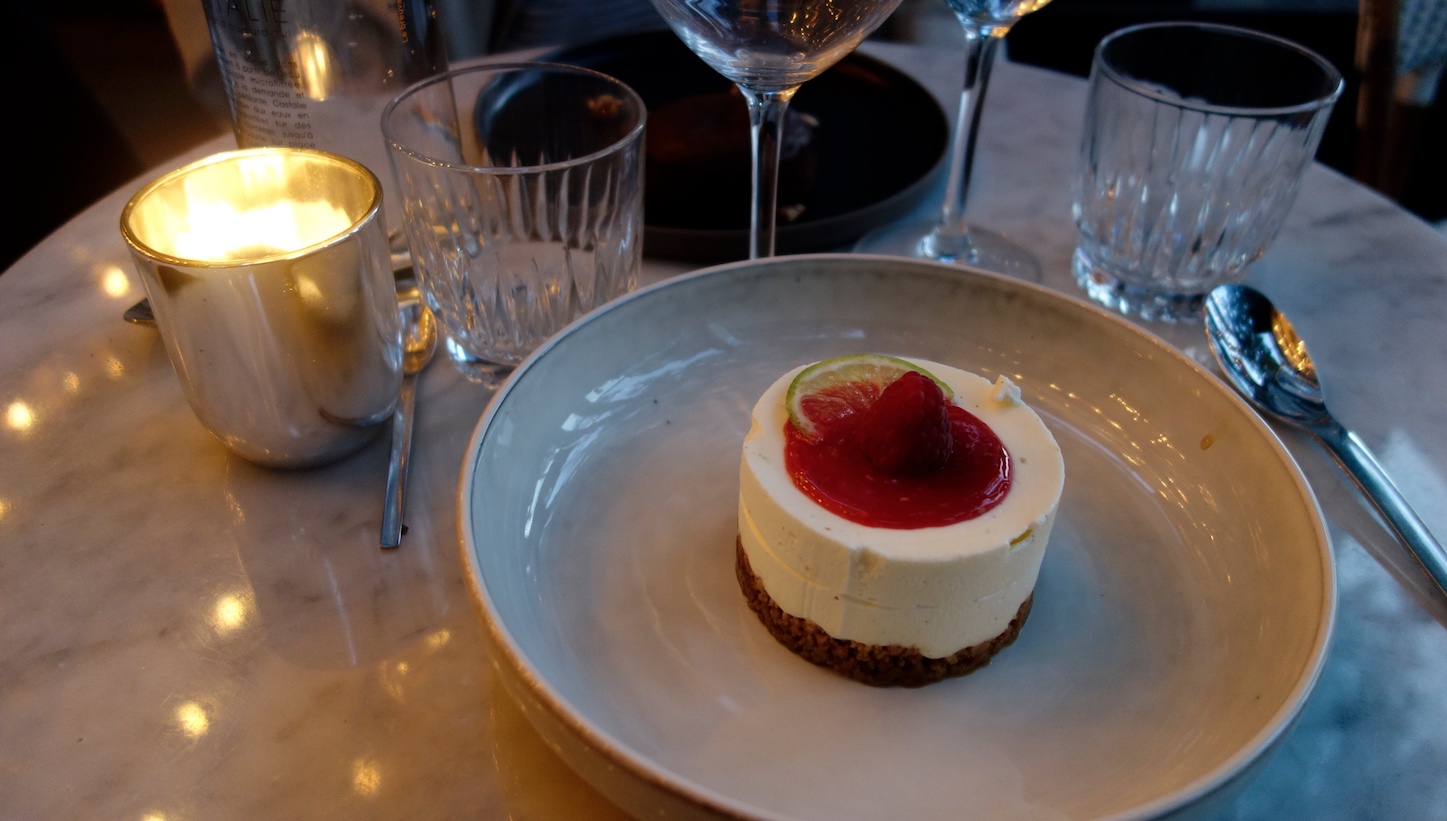 To finish we had the #Chocolate Cake and #cheesecake with a touch of lemon and topped with strawberry
More – if you desire sharing a plate for your group – they have the typical french mix of cheese 13 eu and sausage 15 eu
Didn't see a kids menu but they had some visually appealing red bun massive burgers and fries.
Plus lots of salad options
Crowd – ?was a little bit of everybody – business, couples and groups.
Also it's in an area where there are many other cafes and bistros – some dating a long way back, others modern and perfect place to have a drink with pals.
The childhood friends behind Les Fauves are also from this restaurant in love near Gare du nord metro La Maison Bleue.?
Hours: everyday 7am to 12 midnight
| | |
| --- | --- |
| Saturday | 7AM?12AM |
| Sunday | 7AM?12AM |
| Monday | 7AM?12AM |
| Tuesday | 7AM?12AM |
| Wednesday | 7AM?12AM |
| Thursday | 7AM?12AM |
| Friday | 7AM?12AM |