Here we are again, another Paris blog talking about La Rentree aka Back to School time in Paris, France. Bear with me! The French don't joke with "La rentree" its a big time of year where it's like a second chance to make resolutions and get your life a second new year!
I can still see the smiles and tan lines on people when I go to the supermarket and cafe, they are chatty and bubbly telling us where they escaped to for vacation and how it's "chiant" / aka it sucks to be back in Paris …hahaha.
I'm like "why?" , maybe I'm being a bit of a devil's advocate – but sure Paris comes a nice second to any warm weather cheaper more luxurious town – but seriously Paris comes first for the most cultural, gastronomically diverse and architecturally beautiful city. So I'm like the overly happy Paris loving neighbor when people gripe about how their vacation spot was great!
Paris is great too!
Here's out back to school list of the places to see, eat, shop and wander as the leaves change here in Paris
EAT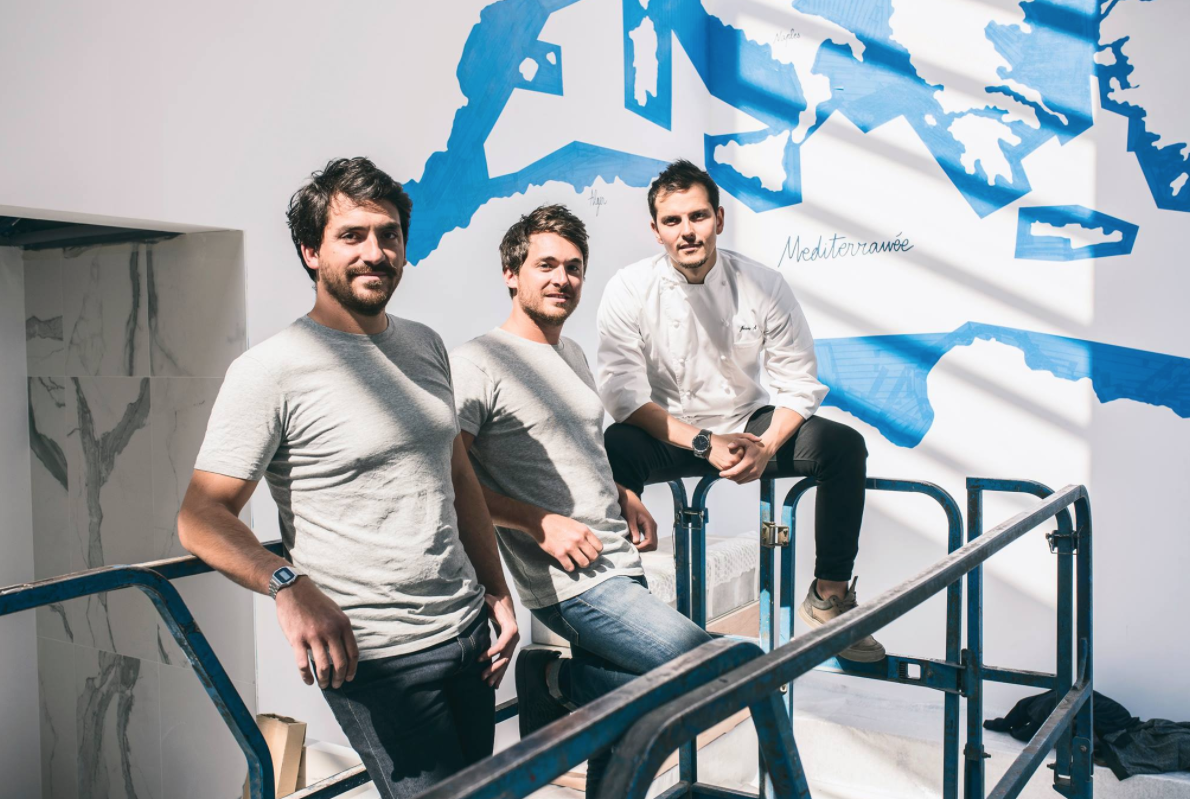 I'm really excited about these 3 places to share with you guys:
CELINE PHAM
As a foodie I've had a big crush on Celine Pham for a while now on Instagram and I'm super excited to announce her new project which is kind of like a secret dinner, happening once per week in a set Parisian location. store locator for new balance shoes she will cook a unique menu for only a few people. David Wilson Jersey Celine used to be the chef also add Paris is well-known restaurant Fulgrurance to sign up for the dining experience
Officine Buly in the 75003
Has just opened a new box of curiosity in the Marais similar to their previous boutique on the other side of the Seine river, that we'd loved for its ability to take us back in time to when artisans were idols and shopping was an experience in quality, not quantity. The new spot promises to keep us in its historic realms of perfume and beauty but introduces us to their world of food!
Address: 45 Rue de Saintonge, 75003 Paris
Is the sister restaurant to…yes you guessed it Holybelly. promises in the same yummy cuisine on the same street you can expect the regular long seasonal produce and cool-itiude.
Address: 5 Rue Lucien Sampaix, 75010 Paris
Greek Mediterranean cuisine awaits you in Saint Ouen, this colorful yet simplistic new spot that's kind of like eating at home away from home. In fact, the word yaya means grandma – see you know it's like you're eating at your grandma's place! PS it's the same family guys behind the wonderful olive oil brand Kalios
Address: 8 Rue de l'Hippodrome, 93400 Saint-Ouen
STAY
Hotel Hoxton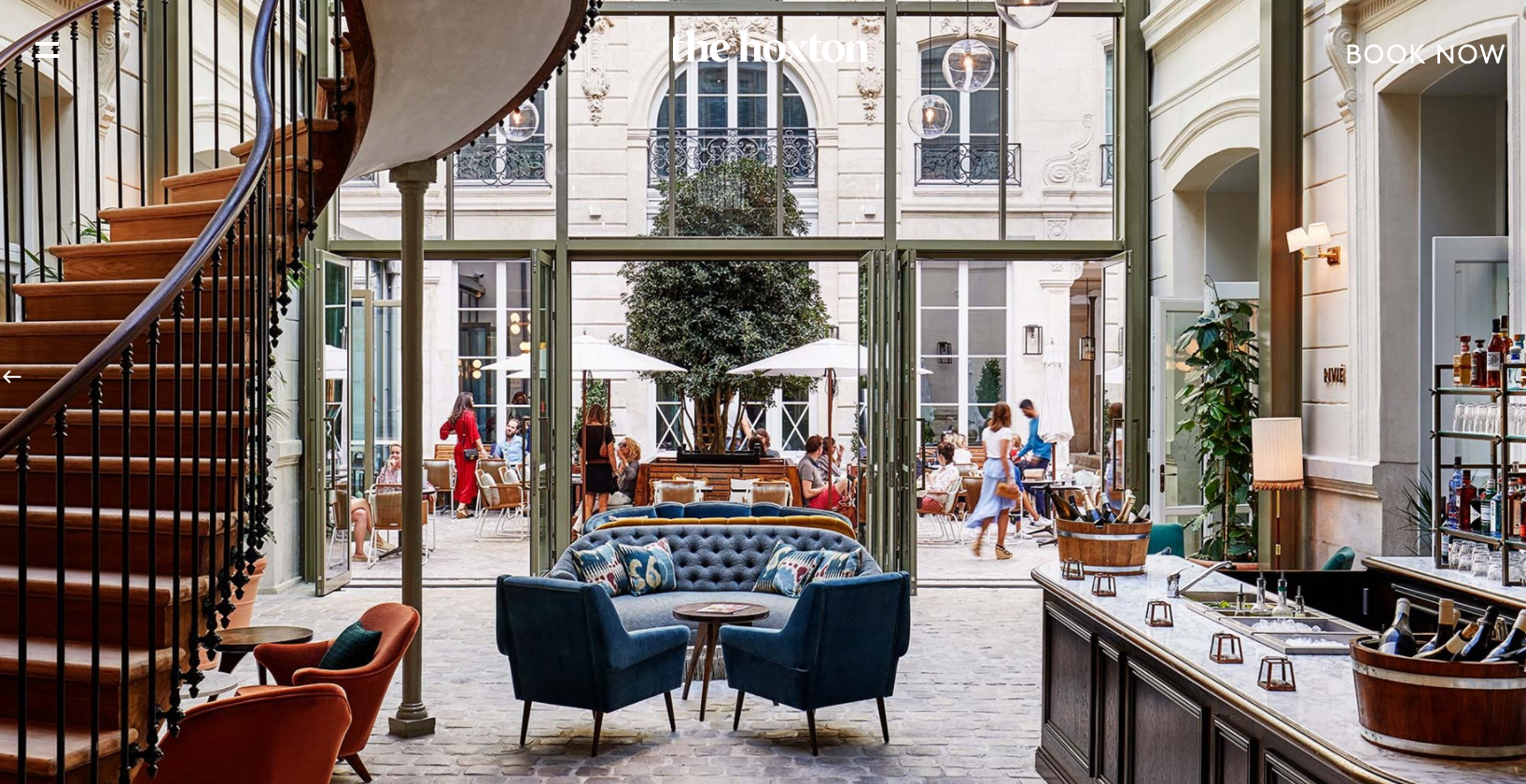 So there's a new hotel in town ladies and gents, and it's called the HOXTON and it looks really pretty really comfortable has 172 rooms over five floors it has amazing views a terrasse and is in a 18th-century building in the silicon senator ( the Parisian version of our start up center). 
DRINK
La Demesure Sur Scene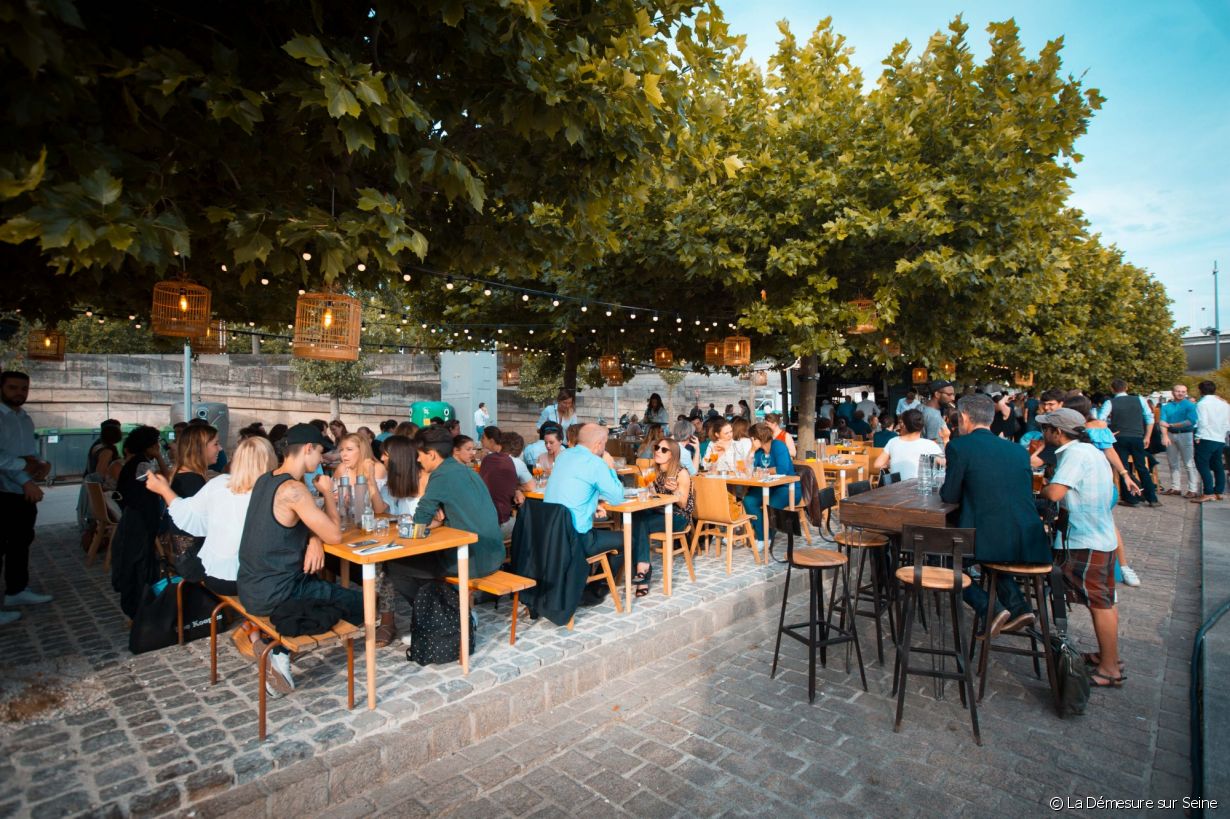 A cocktail bar, with a massive barbecues outdoor space, serving killer tapas and a DJ area is what awaits you along the Seine close to Gare d'Austerlitz at Porte de la Rapee
From 6pm you can be sure to find some of Paris best-looking folks out for fun. 
Le Comptoir General
The place to go dancing – check out Le Comptoir General – especially if you like hip hop music – Wednesday 6th September is DJ Judah Roger from Blues Party
WANDER
Rue Château d'Eau
So like when did this little back street blow up? Rue de Chateau D'eau is one of the hippest spots you have never heard of, until now! There are some cool bike shops/coffee spots like La Chouette. Pastry shops like O/HP/E, and drink shop like La Tresorie, Yumi.
SEE THE MAP below :
ART
Dior Exhibition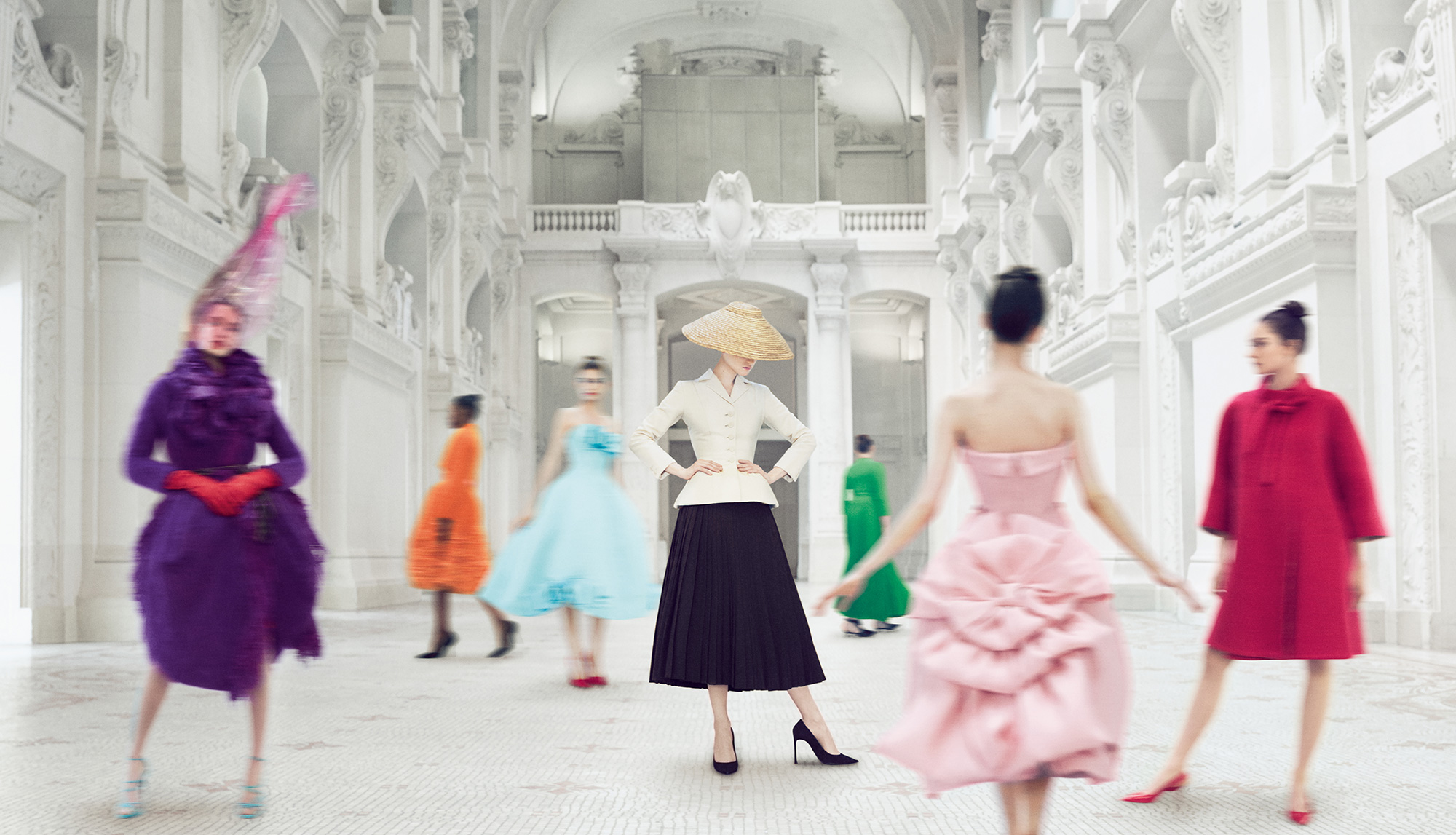 Thank you fashion Gods for Dior Exhibition is giving life to Paris – and right in time for Fashion Week (Paris Fashion Week September 26 – October 3, 2017 )
If you're in town – yes it's worth the long line.  GO on over to Musee de Art Decorative and treat your aesthetic senses.
Until January 2018
FREE – NIKI DE SAINT PHALLE at Galerie Vallois
So listen don't let money hold you back from having a great time in Paris (check out our Paris cheap eats article) and also go see this amazing exhibition on The women of NIKI DE SAINT PHALLE
8th September Until the 21st of October
STREET ART at Aerosol
Did you see the video on my Instagram of Aerosol? A cool outdoor space for graffiti and street art lovers – with food trucks- open until January 2018
The Aerosol -Maquis-art Hall Of Fame
Address: 54 Rue de l'Evangile, 75018 Paris
Hours:
Tuesday Closed
Wednesday 4–11PM
Thursday 4–11PM
Friday 12–11PM
Saturday 12–11PM
Sunday 12–9:30PM
Monday Closed
Phone: 01 34 18 86 83
NOT TO MISS:
Food Truck Festival at Le Temple @ Food Temple
details here
Address: 4 Rue Eugène Spuller, 75003 Paris
Hours:
Tuesday 10AM–10PM
Wednesday 10AM–10PM
Thursday 10AM–10PM
Friday 10AM–10PM
Saturday 9AM–10PM
Sunday Closed
Monday 10AM–10PM
Phone: 01 83 81 93 30
Support History of Paris with Women
Heidi runs one of the best tour companies in Paris – with a well deserved alternative focus on theWomen of Paris! She needs our support and you can head over to the GoFundMe page to learn more about the project.
MPL Monthly Coffee Meet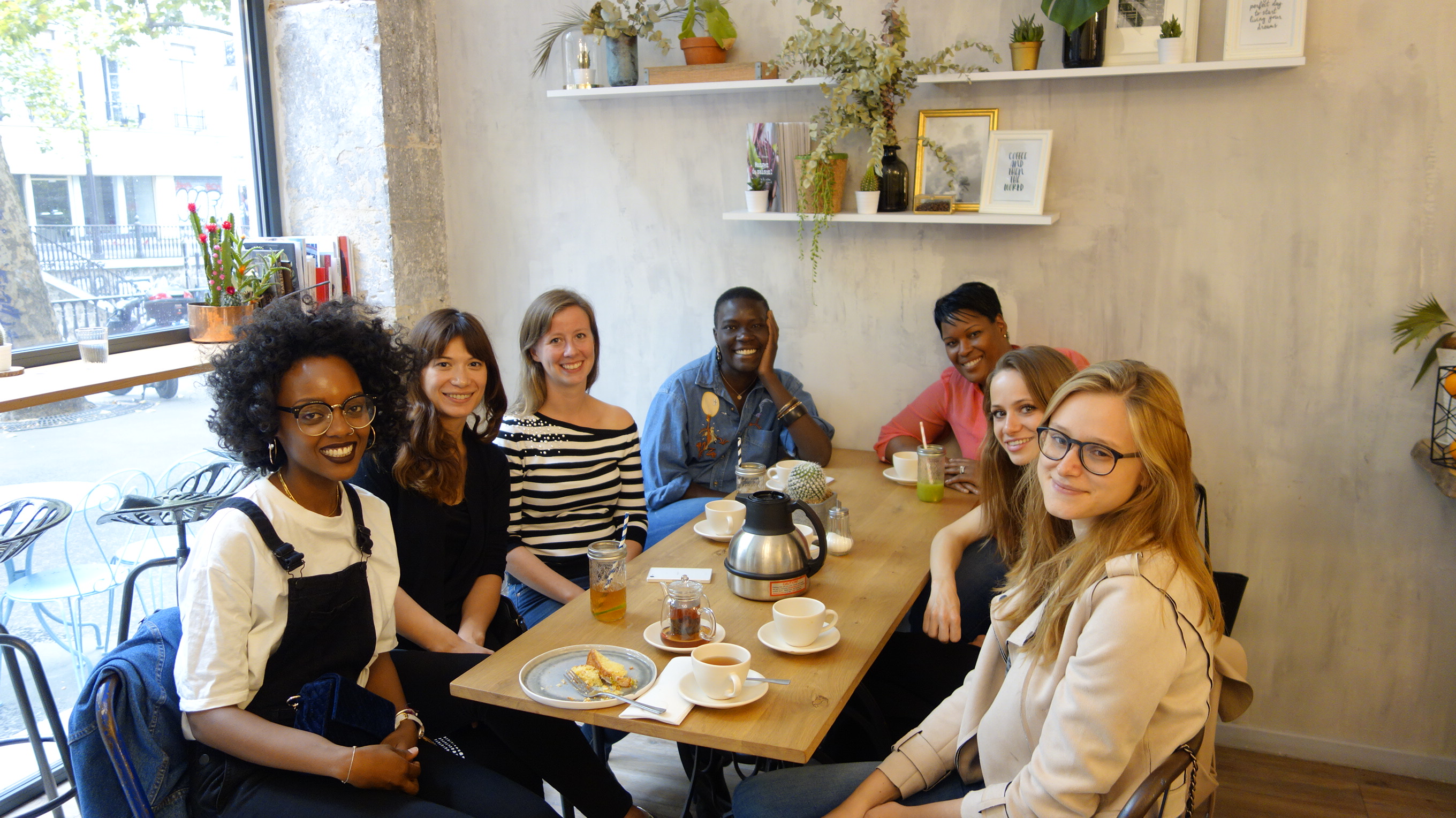 Guys – every month we meet and chill together with newbies and long time expats over coffee – you can join the Facebook group here
PARIS GIFT BAG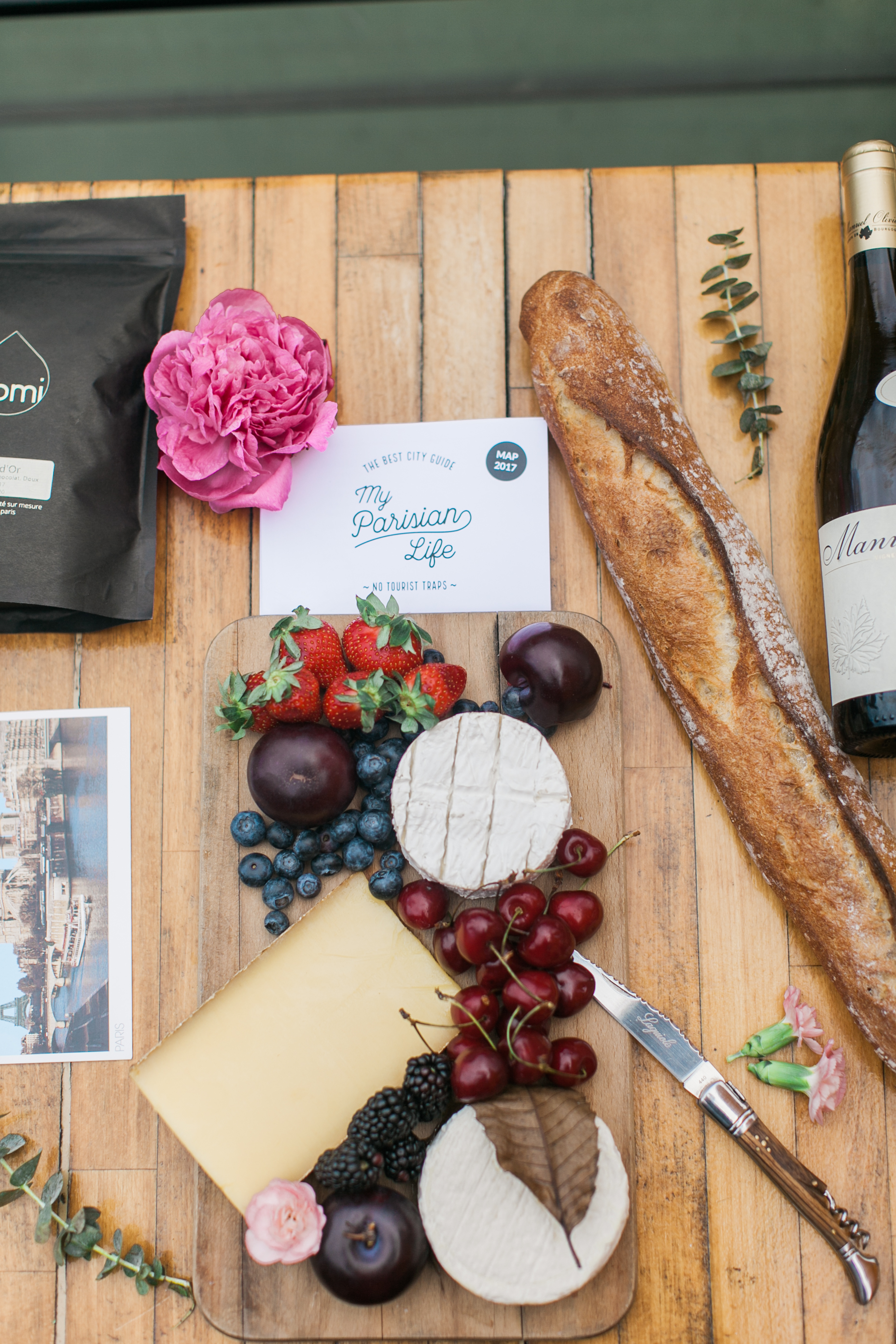 If you're coming to Paris or want to gift someone in Paris – get one of our Welcome to Paris bags – created with love. From years of covering the best places to eat and drink in the city, we've collaborated with some cool sommeliers, fromageries and coffee shops to give you a bag full of the best of Paris – hand selected and hand delivered ( to your hotel or picnic spot for example)
ORDER here: https://myparisianlife.com/welcome-paris-bag/
Paris Fashion Week
we did an article a while back on some of the best places to see and be seen   So I personally have 2 things to celebrate
1.La rentree! I dropped Pierre off at school yesterday for his first day of CM2 ( the equivalent to 5th grade of primary school I think)
2.  And as a self-professed astrological nut – Mercury who was in retrograde has now moved forward in full force – thank you Communication Gods!
Well, I'm a tiny itty bit melancholic as we come to the end of summer and long wandering days of vacation, sun, and family.