Fashion Week happens all over Paris, and many places are only listed to the ones privately invited, so you won't even know where all the shows are beforehand. But you can see the online schedule here (in French, but you can see the locations).
If you're not attending, but happen to be in Paris at the end of September beginning of October there is tons to do! Make sure to see our monthly city guide of the best of Paris; with everything from places to eat, artwork to see, cocktail bars to try and even things to do with kids.
But for the purpose of StreetStyle Fashion photos which in recent years have become even more interesting than the catwalk (which explains why brands now gladly give away and pay for people to wear their clothes and accessories during PFW, it's basically free publicity/advertising) any street corner could be a gem. But all these places are favorites of my fashionable friends visiting for the shows street-style or for the showroom representations.
We've rounded up a list of things to do outside of the fashion week – whether this is your first time to Paris(hotels to stay) to new or old (local favorites) to discover.
Breakfast –
Claus –14 Rue Jean-Jacques Rousseau, 75001 Paris
La Maison Plisson-93 Boulevard Beaumarchais, 75003 Paris
Holybelly –19 Rue Lucien Sampaix, 75010 Paris
Lockwood –73 Rue d'Aboukir, 75002 Paris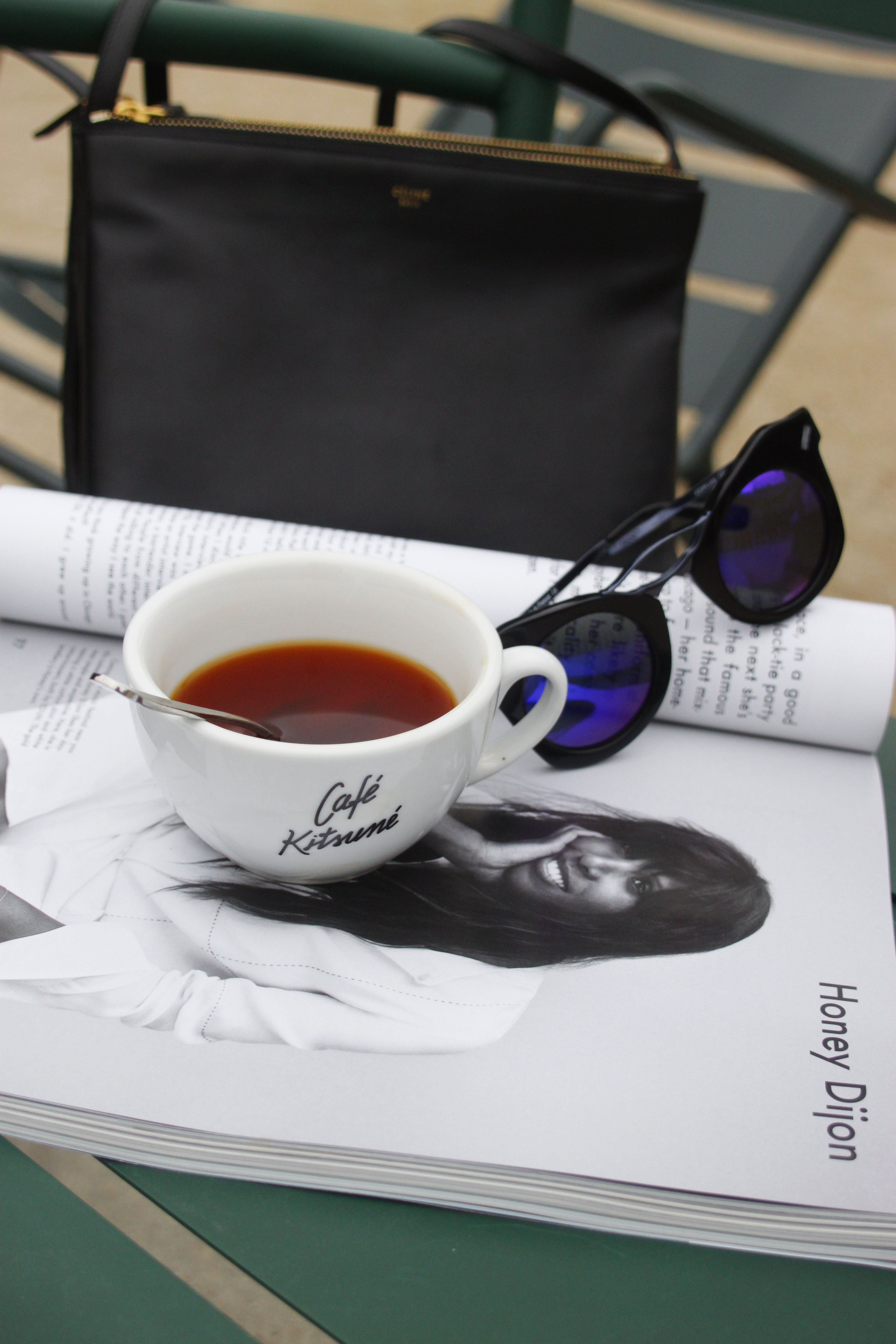 Coffee –
Ob La Di –54 Rue de Saintonge, 75003 Paris
Cafe Charlot –38 Rue de Bretagne, 75003 Paris
Honor – 54 Rue du Faubourg Saint-Honor, 75008 Paris
Ten Belles – 10 Rue de la Grange aux Belles, 75010 Paris
Fragments – 76 Rue des Tournelles, 75003 Paris
Hexagone – 85 Avenue Kleber, 75116 Paris
Telescope – 5 Rue Villedo, 75001 Paris
Matamata – 58 Rue d'Argout, 75002 Paris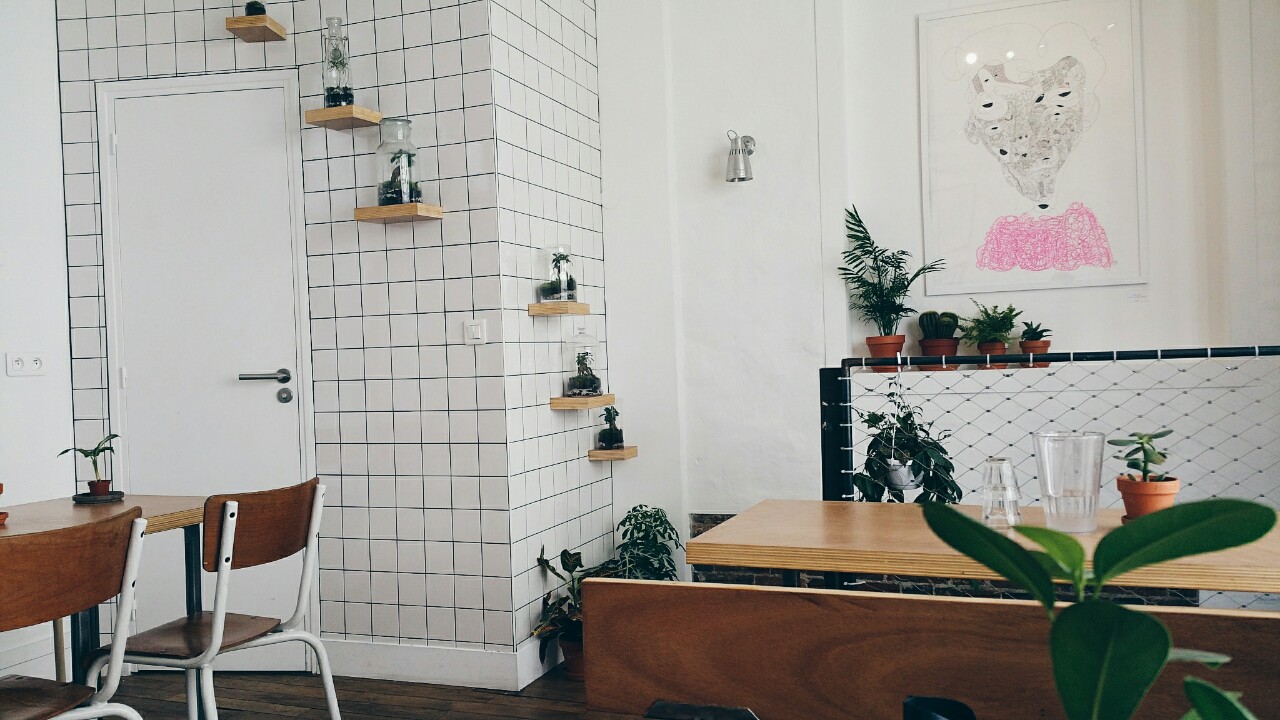 Lunch –
52 Faubourg Saint Denis –52 Faubourg Saint-Denis
Maison Bleue -7, Place Franz Liszt
Chez Jeanette – 47 Rue du Faubourg Saint-Denis, 75010 Paris
Frenchie To Go – 9 Rue du Nil, 75002 Paris
Le Tricycle – 51 Rue de Paradis, 75010 Paris (VEGETARIAN)
Marche des Enfant Rouge – 39 Rue de Bretagne, 75003 Paris
Soucoupe – 33 rue du Faubourg-Poissonniere 75010 Paris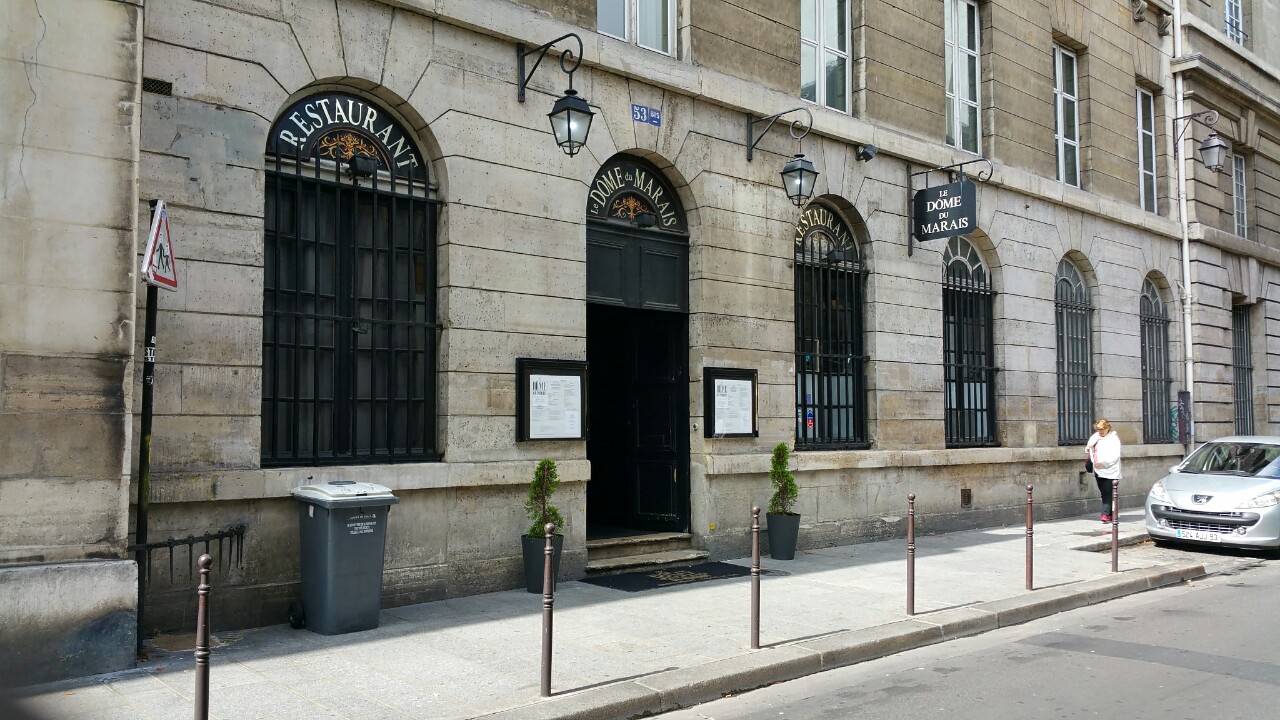 Dinner –
Brasserie Barbes – 2 Boulevard Barbes, 75018 Paris
Le Dome du Marais – 53 Rue des Francs Bourgeois, 75004 Paris
Soya – 20 Rue de la Pierre Levre, 75011 Paris (VEGETARIAN)
Le Progress – 1 Rue de Bretagne, 75003 Paris
Kunitoraya – Palais-Royal, 75001 Paris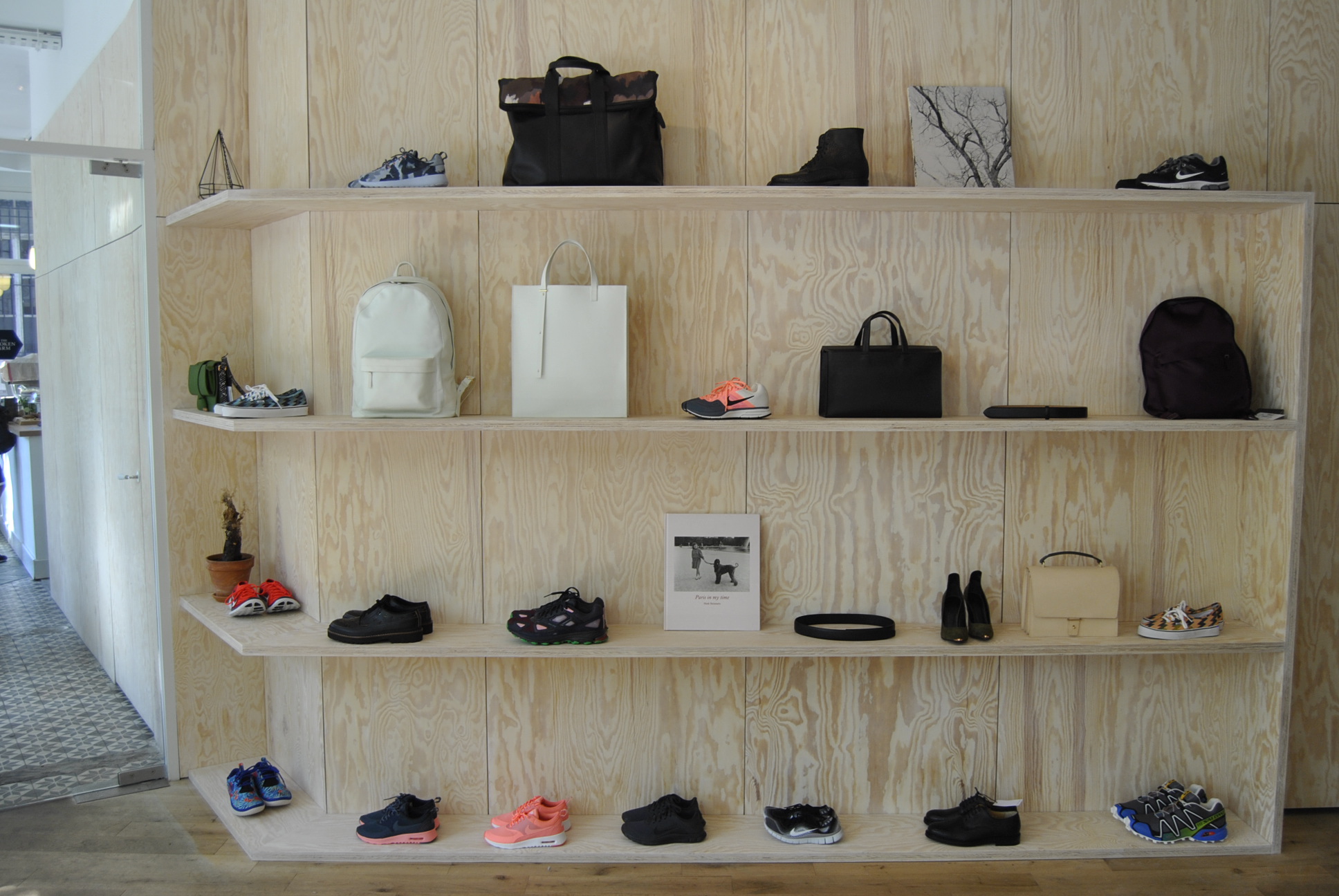 Shop –
Concept Stores – Colette(closed) , Kiliwatch, The Broken Arm ( 12 Rue Perrie, 75003 Paris), Tom Greyhound (19 Rue de Saintonge, 75003 Paris) , Shinzo (39 Rue Etienne Marcel, 75001 Paris)
Department Stores – Franck et Fils (80 Rue de Passy, 75016 Paris), Bon Marche (24 Rue de Sevres, 75007 Paris), Galeries Lafayette, BHV…
Shopping Streets – Ave Montaigne, Etienne Marcel…
Galerie Montpensier and Galerie de Valois at Palais Royale- Marc Jacobs, Kitsune Cafe, Stella McCartney…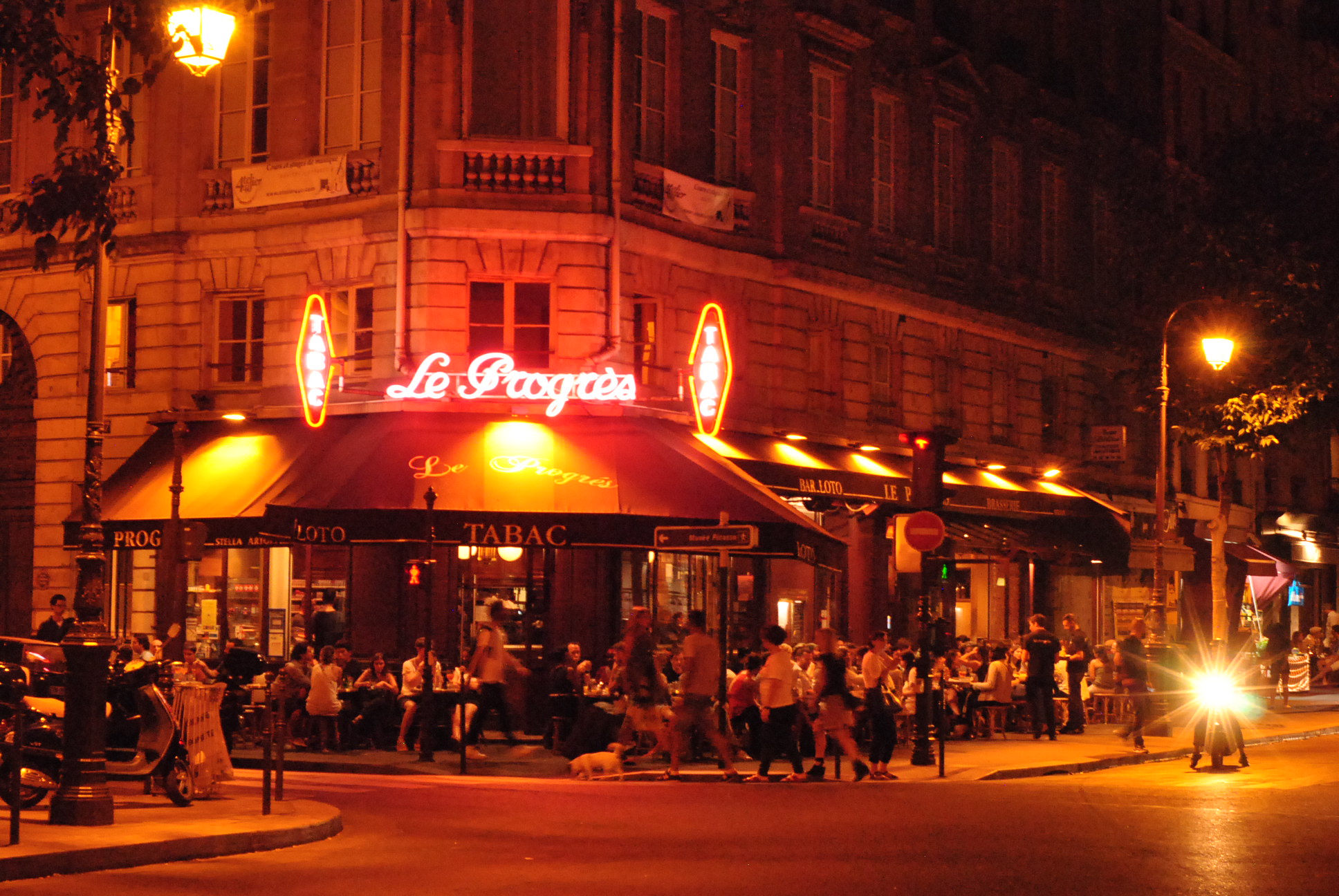 Bar –
Le Syndicat – 51 Rue du Faubourg Saint-Denis, 75010 Paris (COCKTAILS)
Chez Carmen – 53 Rue Vivienne, 75002 Paris
Super Coin – 3 Rue Baudelique, 75018 Paris (CRAFT BEER)
Mary Celeste–1 Rue Commines, 75003 Paris
Cafe Etienne Marcel –64 Rue Tiquetonne, 75002 Paris (PEOPLE WATCHING)?
La Chambre Noire – 82 rue de la Folie M?ricourt Paris 75011 (WINE BAR)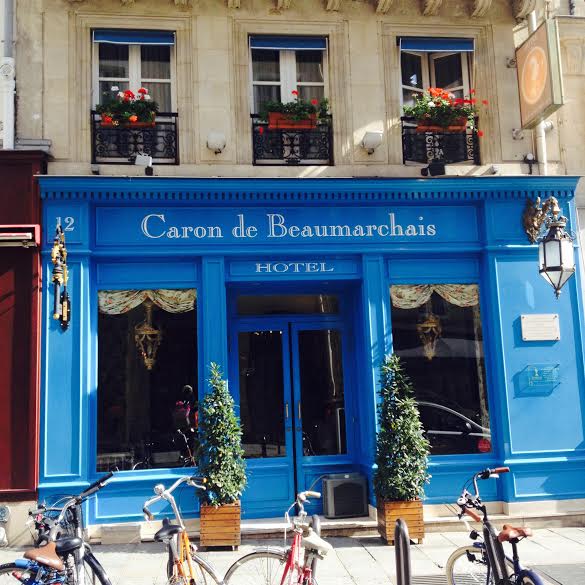 Hotel –
Duo Hotel –11 Rue du Temple, 75004 Paris
Le Roi de Sicile–41 Rue du Roi de Sicile, 75004 Paris
Hotel Particular Montmartre –Pavillon D, 23 Avenue Junot, 75018 Paris
Shangri La Hotel –10 Avenue d'Iena, 75116 Paris
Caron de Beaumarchais-12 Rue Vieille du Temple, 75004 Paris
Le Relais Des Halles-26 Rue Pierre Lescot, 75001 Paris
Gifts –
Merci –Boulevard Beaumarchais, 75003 Paris
Fragonard –51 Rue des Francs Bourgeois, 75004
Any Pharmacy – my fave Pharmacie Canonne-?88 Boulevard de Sebastopol, 75003
Bonpoint –50 Rue Etienne Marcel, 75002 Paris
OFR Bookshop –20 Rue Dupetit-Thouars, 75003 Paris
Centre Pompidou Bookshop –Place Georges-Pompidou, 75004 Paris