There's a new Thai restaurant open on a quiet street just behind Sacré cœur and Place Tertre. Brasserie Thai is divided into two floors with the really cool red and gold decor with spaces that are privatizable for birthday parties or anniversaries. They serve traditional Thai food.
We actually went in the afternoon for a late lunch at around 1:30 pm. Something to keep in mind is that the restaurant closes for lunch at 3 pm though, so service is continuous. so make sure that you get there before are you going to have to come back at around 6 pm when they open again for dinner.
Once we got away from the crowds to this small street, we saw the cute red door and stepped in. the tables were actually all pretty much full and there were a few seats left and we were placed closer to the kitchen at the back.
The server was really nice and give us the Wi-Fi code and took our order. Menus that are normally translated into English scare me – but this place was not a tourist trap.
I think what makes this place special is that of course, you'll find the typical things you'll find it any Thai restaurant but the quality of the ingredients is really good. Like I ordered a green shrimp curry and it was so delicious I could taste the freshness in the peppers the carrots and the mint (gasp!) everything they used tasted so fresh!
Also what I really like because I'm a big eater is that the size is filling – it's like not trying to be super fancy, it's kind of like a step up from home-cooked food but not but not like trying to be a luxurious place that's a bit over-the-top either.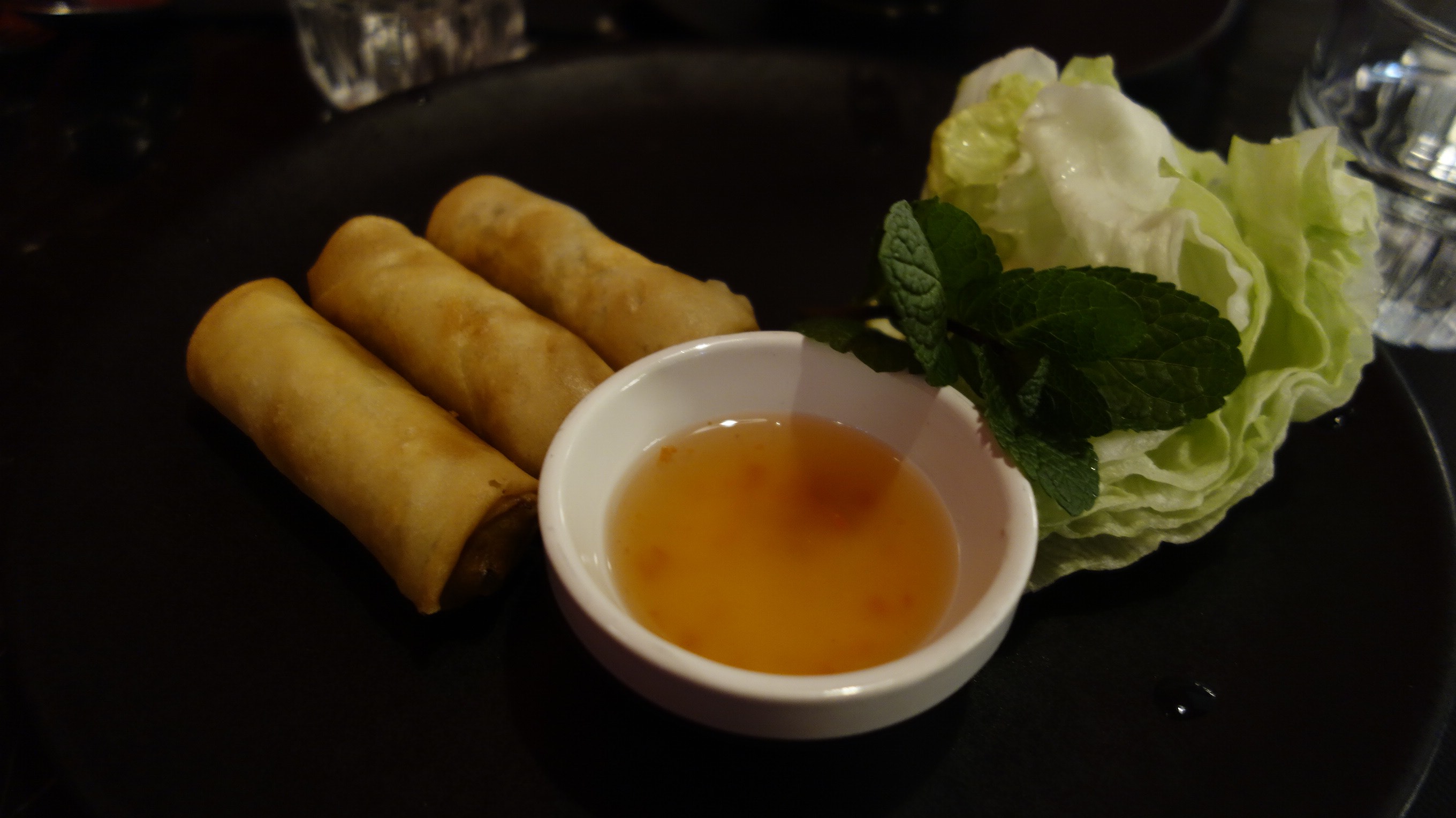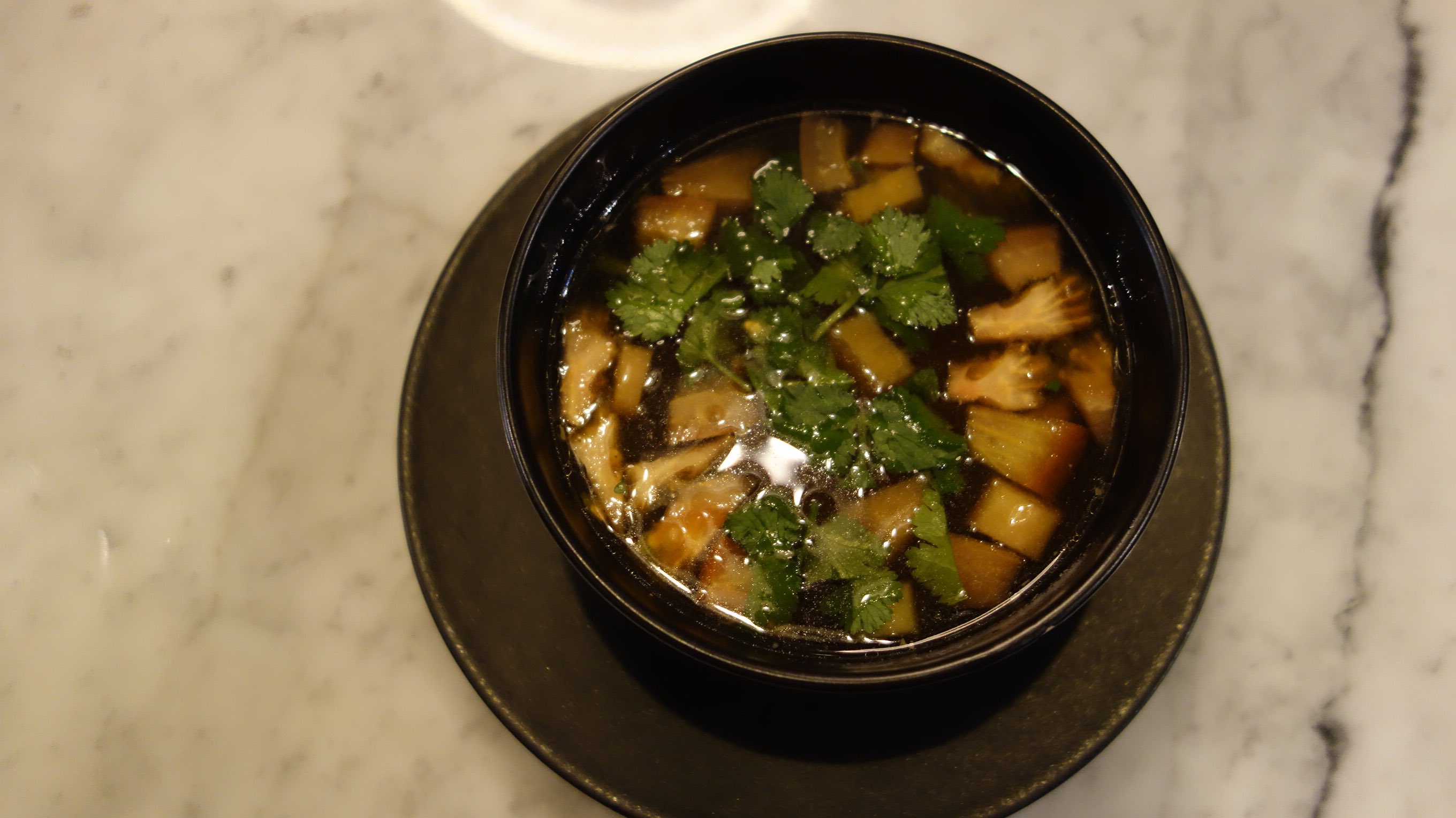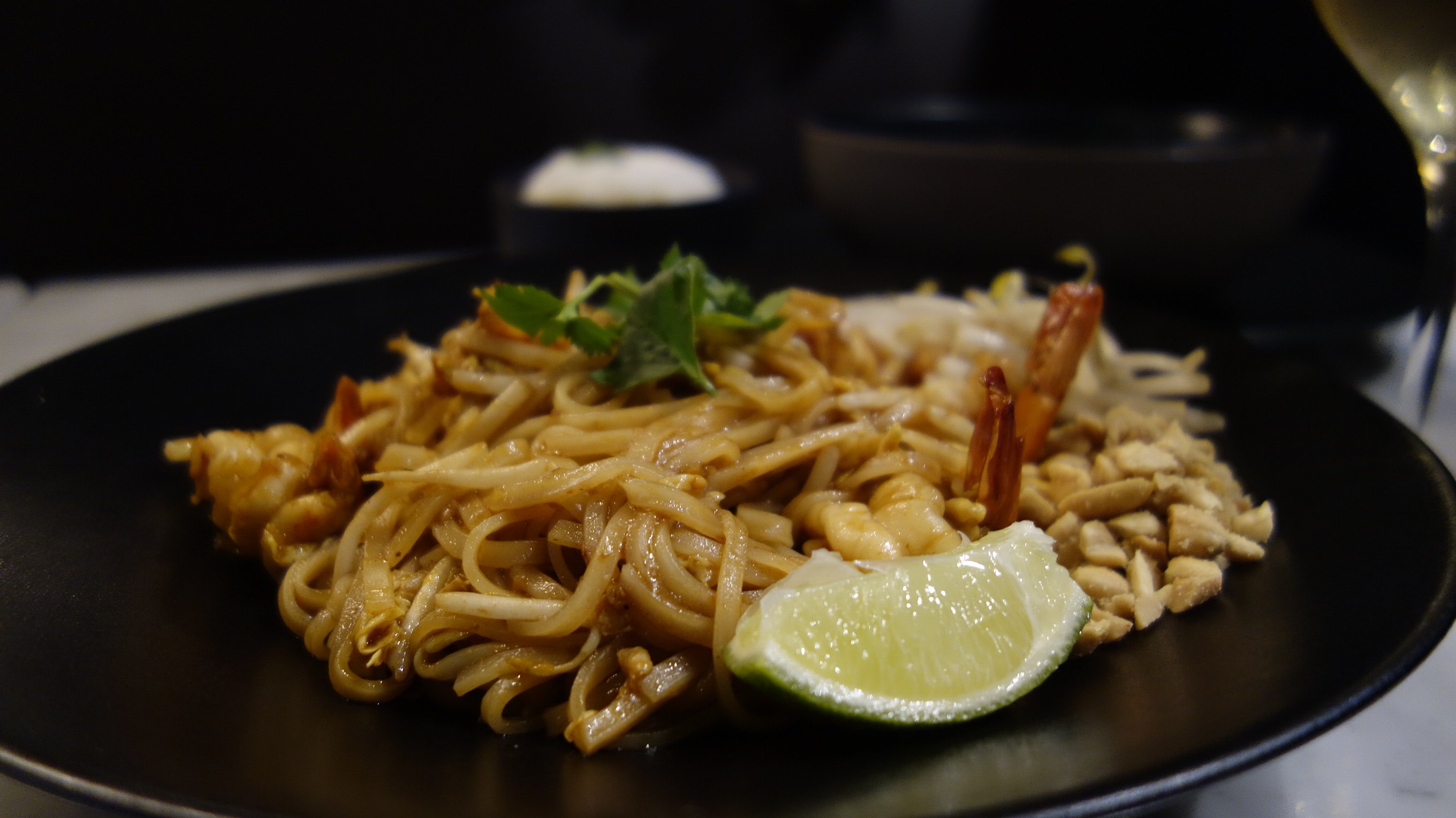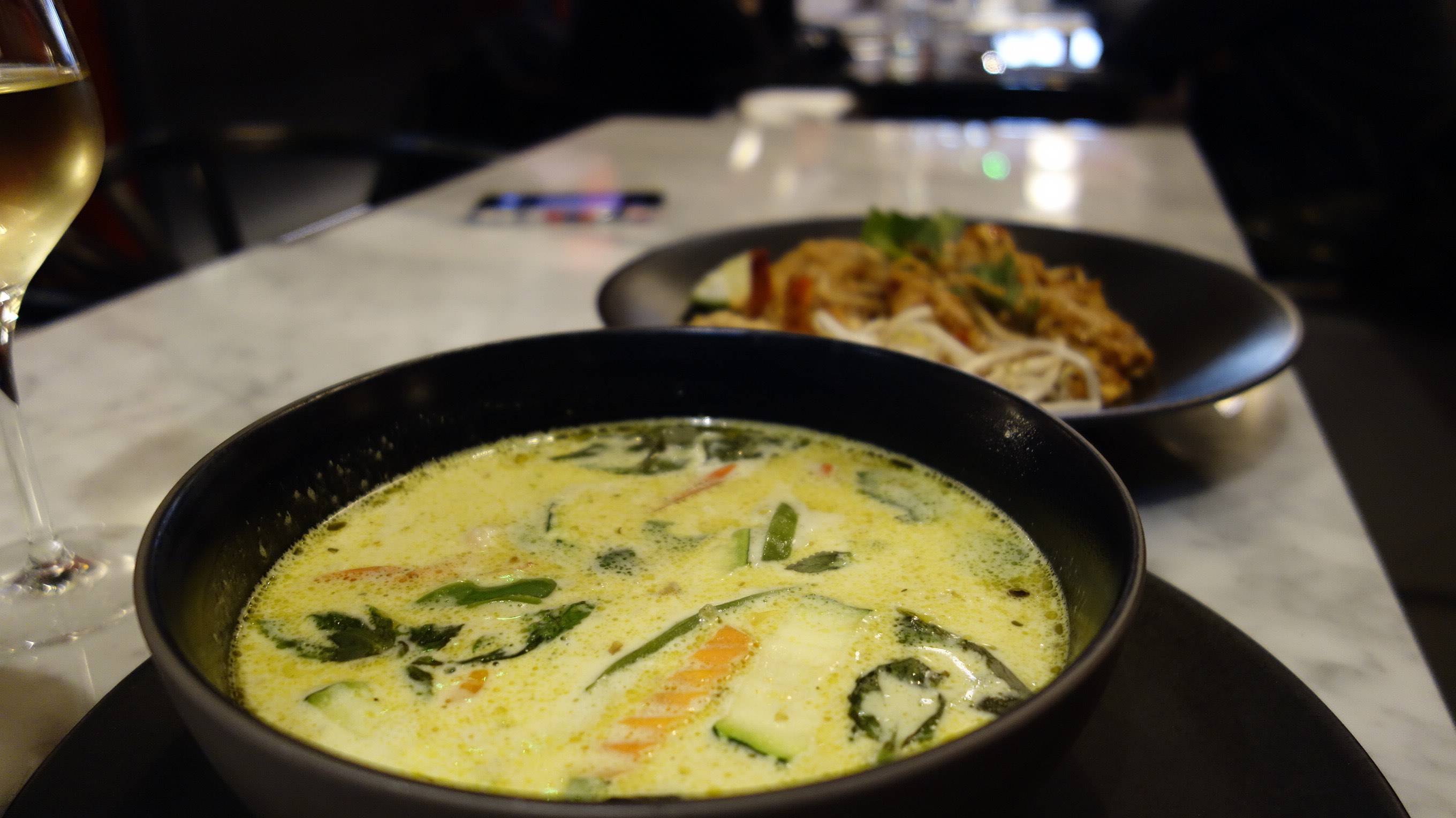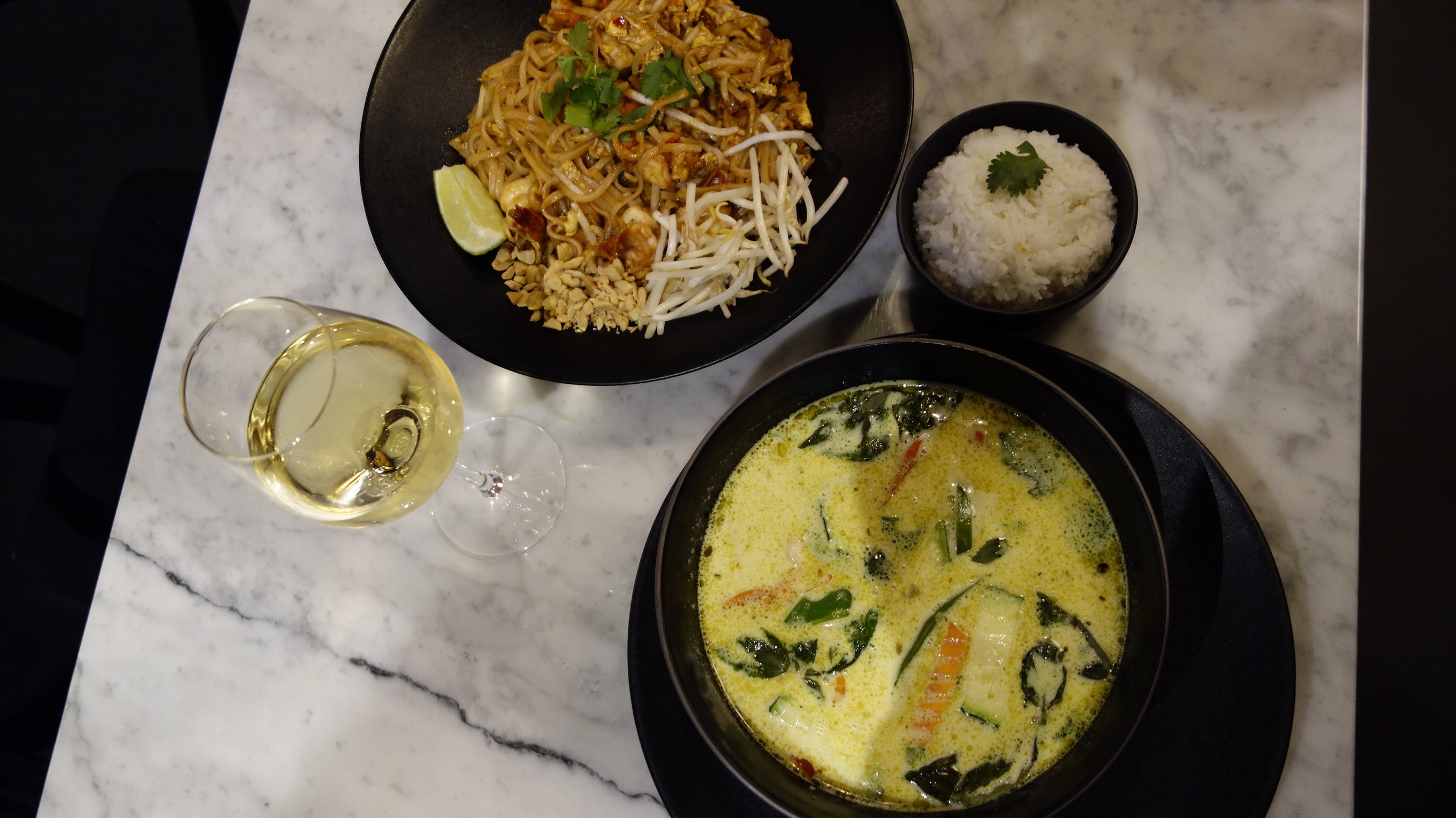 The starters are quite simple with nems and soups. You can order the soup of the day, and even the soup of the day which is for around 4.50 euros is actually a pretty decent size if you wanted to go and just have something really light to eat. I also like that they have lots of vegetarian options almost every section from the appetizer to the main dish has vegetarian options or fish options if you're pescatarian.
lunchtime they have a menu for €12 that's the appetizer and the main dish or the main dish and dessert or you can do appetizer main dish and dessert for €15. that price for the quality of the food is absolutely spectacular – this is what I mean when I talk about the democracy of food and keeping Paris at a comfortable price. So many people really want to enjoy the city and do other things as well with their money so I highly recommend stopping into brasserie Thai if you're walking around walking around Montmartre, Sacré Couer, Place Tetre, anywhere in that neighborhood this is a really good place to go and have a meal lunch or dinner I'd highly recommend it.
Map it: Brasserie Thai
Address: 5 Rue Poulbot, 75018 Paris