Who's in for some Ceviche in Paris?  Let's go to Máncora Cebicheria 16 Rue Dupetit-Thouars, 75003 Paris
This is a great place to enjoy Peruvian and Japanese fusion food.
Lunch is perfect here for a group or solo. On a trendy street with a big terrace for when the weather is nice to people watch. I went with my son.
FOOD:
Lots of small plates to share or eat alone.
Started with a ginger beer: Pimento Spicy ginger and some carrot juice from Alain Milliat.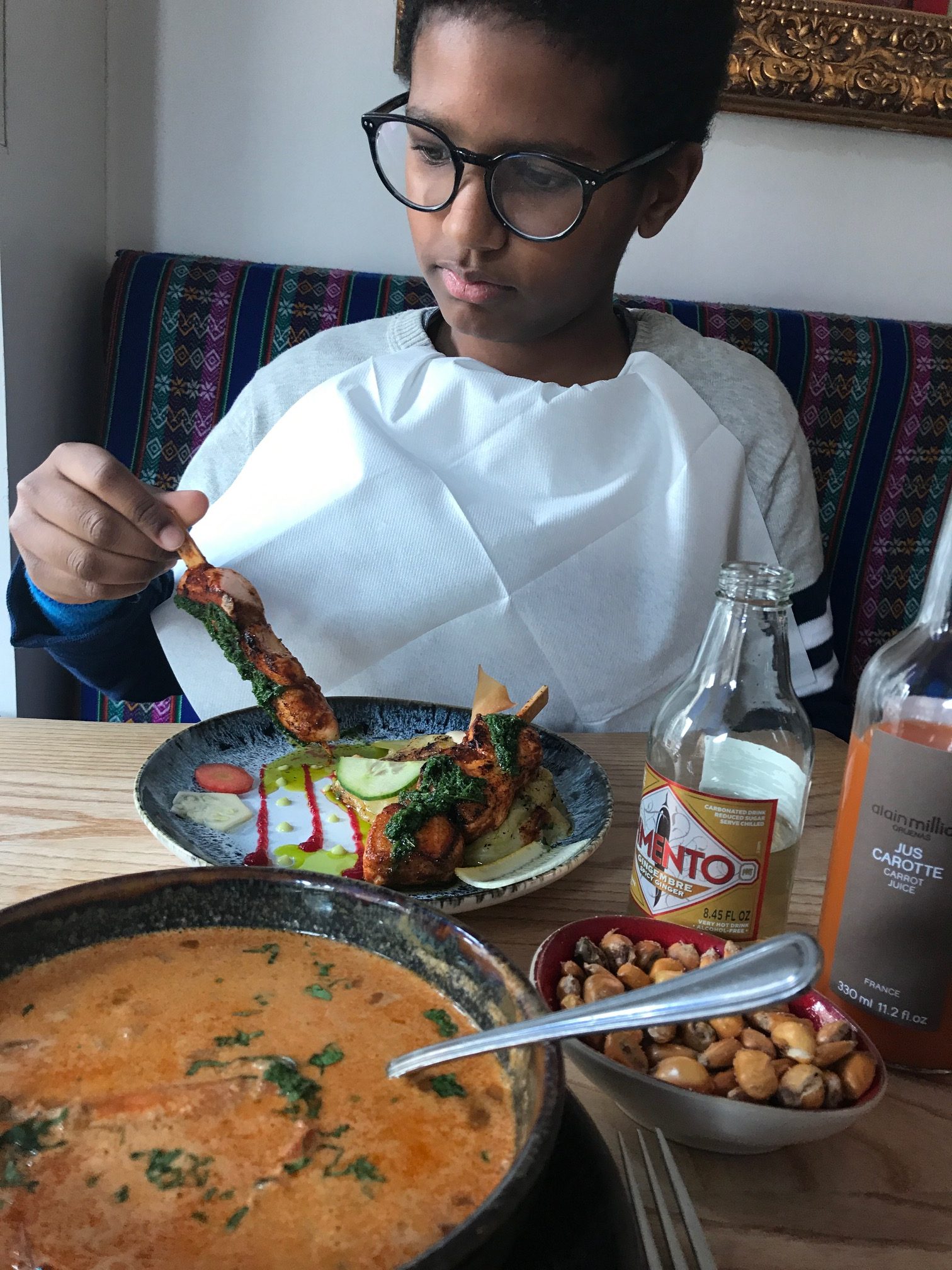 Soup – corn with lots of tomatoes and big prawn, strong flavor that can be spicy (but not too much) if you're used to spicy food.
Salmon Skewers – on a bed of manic and mashed potatoes sprinkled with olive oil and green sauce
Ceviche – tuna was fresh and spicy, dried veggie sprinkles. tasted like an Indian summer.
I spoke with the Chef Claudia Perez Vasquez Solis who used her Peruvian and Japanese roots and this dish is one that her grandma used to make, in a sea of apple cider vinegar and red cabbage.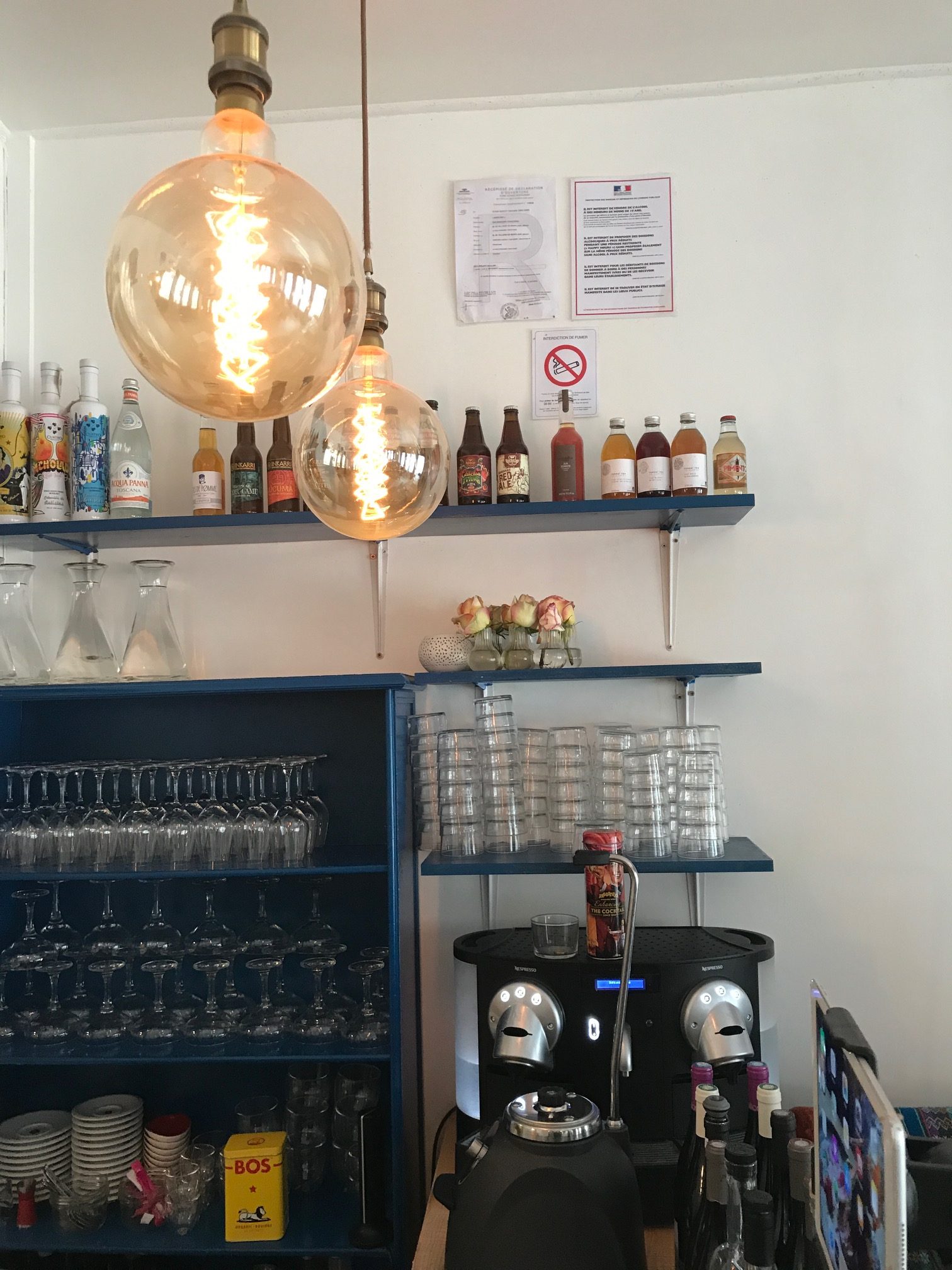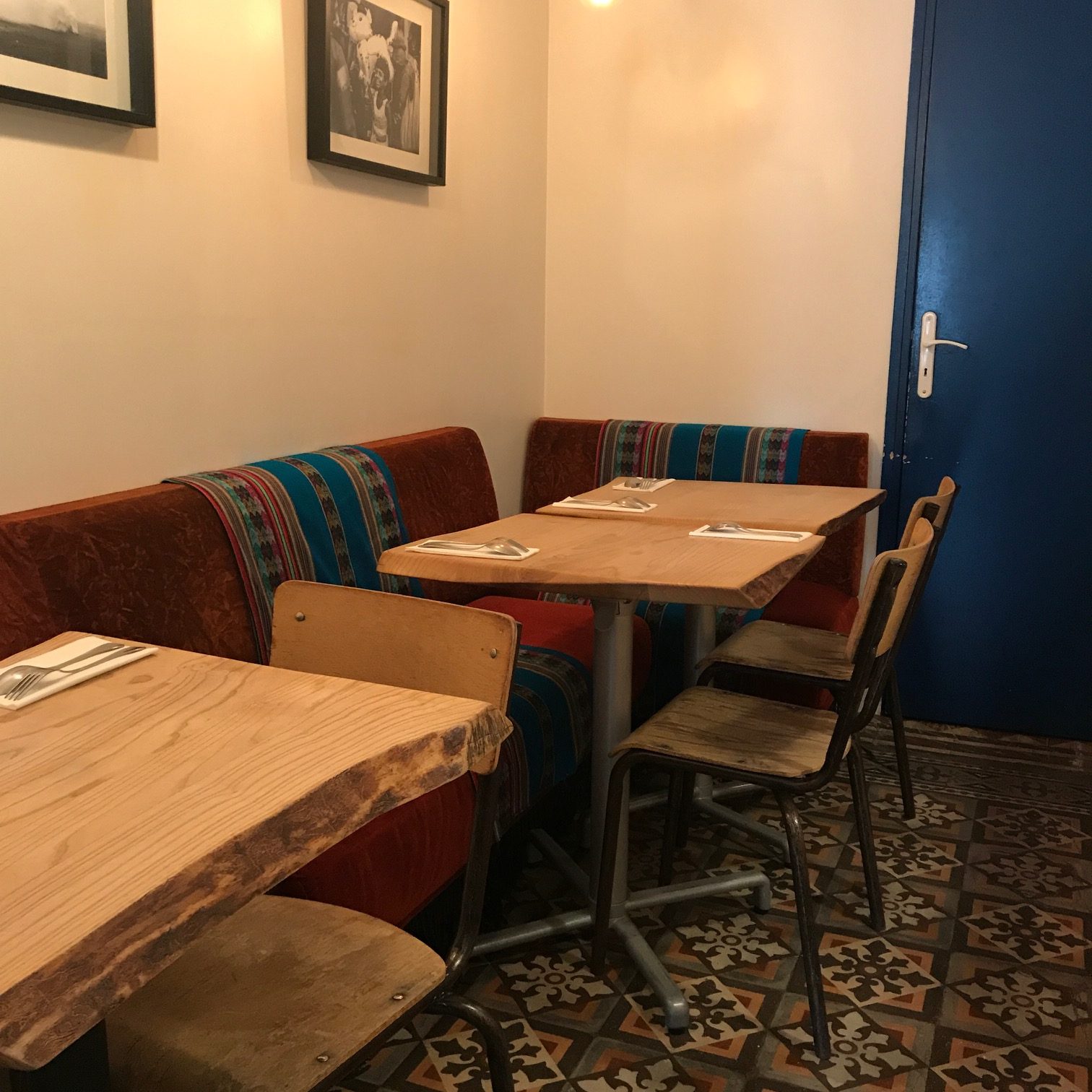 DECOR: Minimal – not fancy but warm. Found it easy to talk to the people at the table beside mine that was in the art world. (Thadeaus Ropac close by 7 Rue Debelleyme, 75003 Paris)
VEGETARIAN options – only drawback but then again the specialty is raw fish. That's like going to a sushi resto and expecting lots of veggie options. But they had two soups of the day that are vegetarian and a quinoa salad.
Close to Carreau du Temple. Fondation. Broken Arm, PNY Marais.
MAP IT:
Address: 16 Rue Dupetit-Thouars, 75003 Paris