A cozy little bar opened up on a street corner somewhere in the Goncourt / Belleville Paris neighborhood recently called L'Orillon Bar. Go for the cheap beer and wine at 2.50 Euros, stay for easy-going atmosphere of friends dining on mismatched plates and laughter everywhere. This bar is best for hanging out without pretense – its tiny and people mingle easily from one group to the next. Service is friendly too.
Wish a host of innovative recipes like Roasted Pork with Olives or Saut?ed Veal in a curry, mint and orange sauce, you're bound to find something to tickle your food fancy from one of the many young chef mash-ups they frequently do.
Lunch Menus run from 9 Euros (Main dish) to 14 Euros (Appetizer, Main dish, Dessert)
From time to time they'll also have musical performances.
Check out their Facebook page for more info on daily menus and happenings: https://www.facebook.com/orillonbar
Great place to: Have a drink with friends in a cozy setting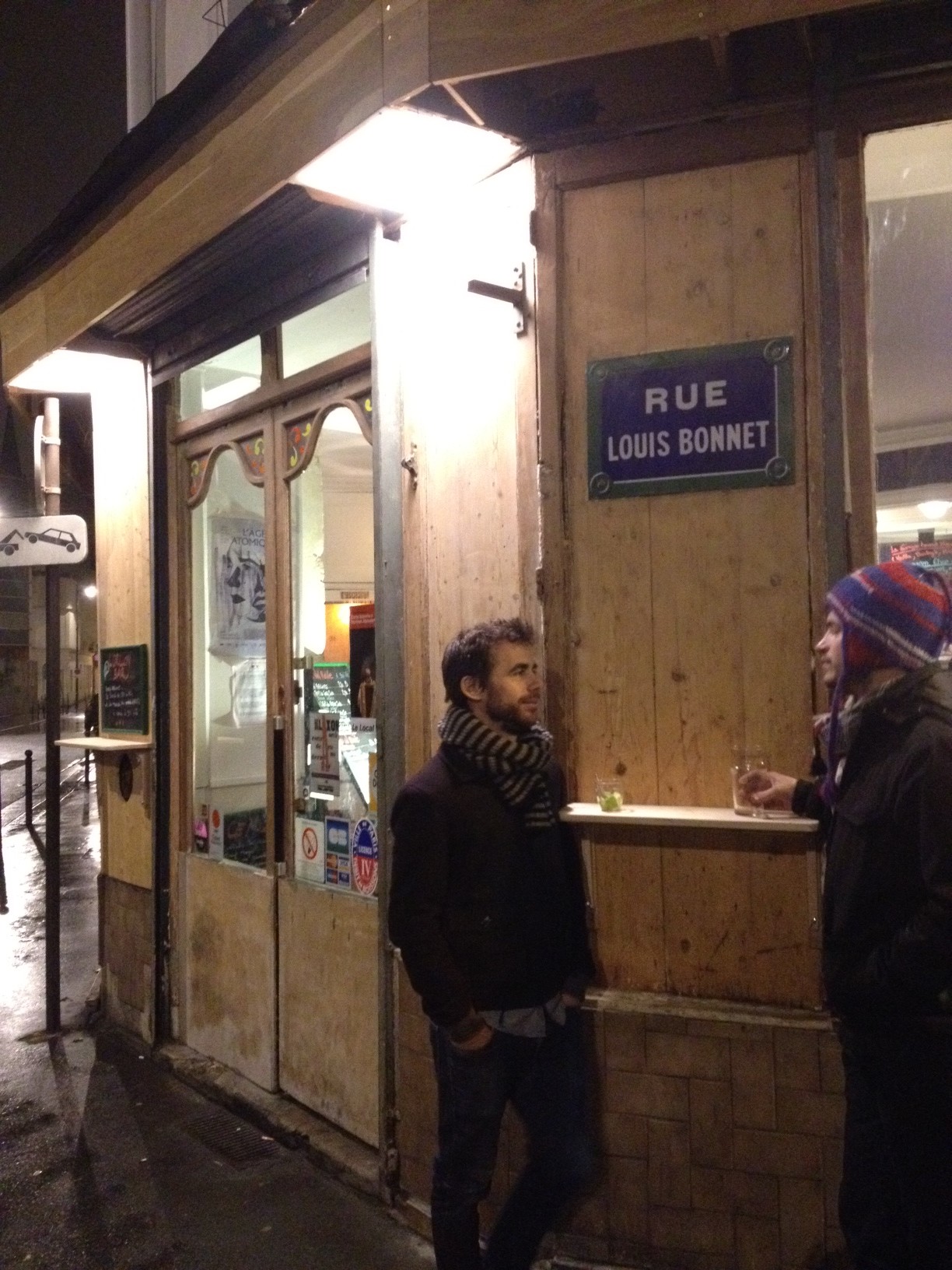 Address:
35 rue de l'Orillon, 75011 Paris, France
Metro:
Belleville (Lines 10 and 2)
Map it:

View Larger Map
Open:
Tuesday to Friday
8am to 2am
Saturday
10am to 2am
Accepts Visa Cards
No reservations necessary