The other day I stopped into Clint for a coffee date and let me tell you guys how much I was blown away by the decor! I'm a sucker for old tile work floors and there were the cutest little succulents everywhere!
Clint as you may have guessed is eponymous with the guy we all know from Dirty Harry. I could go on and on about this man – as I love Clint Eastwood to bits and pieces!
The restaurant seems to be trying out a new concept mixing fresh food, sweet treats and decent coffee in a cosy atmosphere.
Once inside – we ordered a cup of cappuccino and tea (which I thought was a bit pricey at 5 Euros, then the cups came and they were massive!).
Here's what the Coffee / Tea menu looks like:
?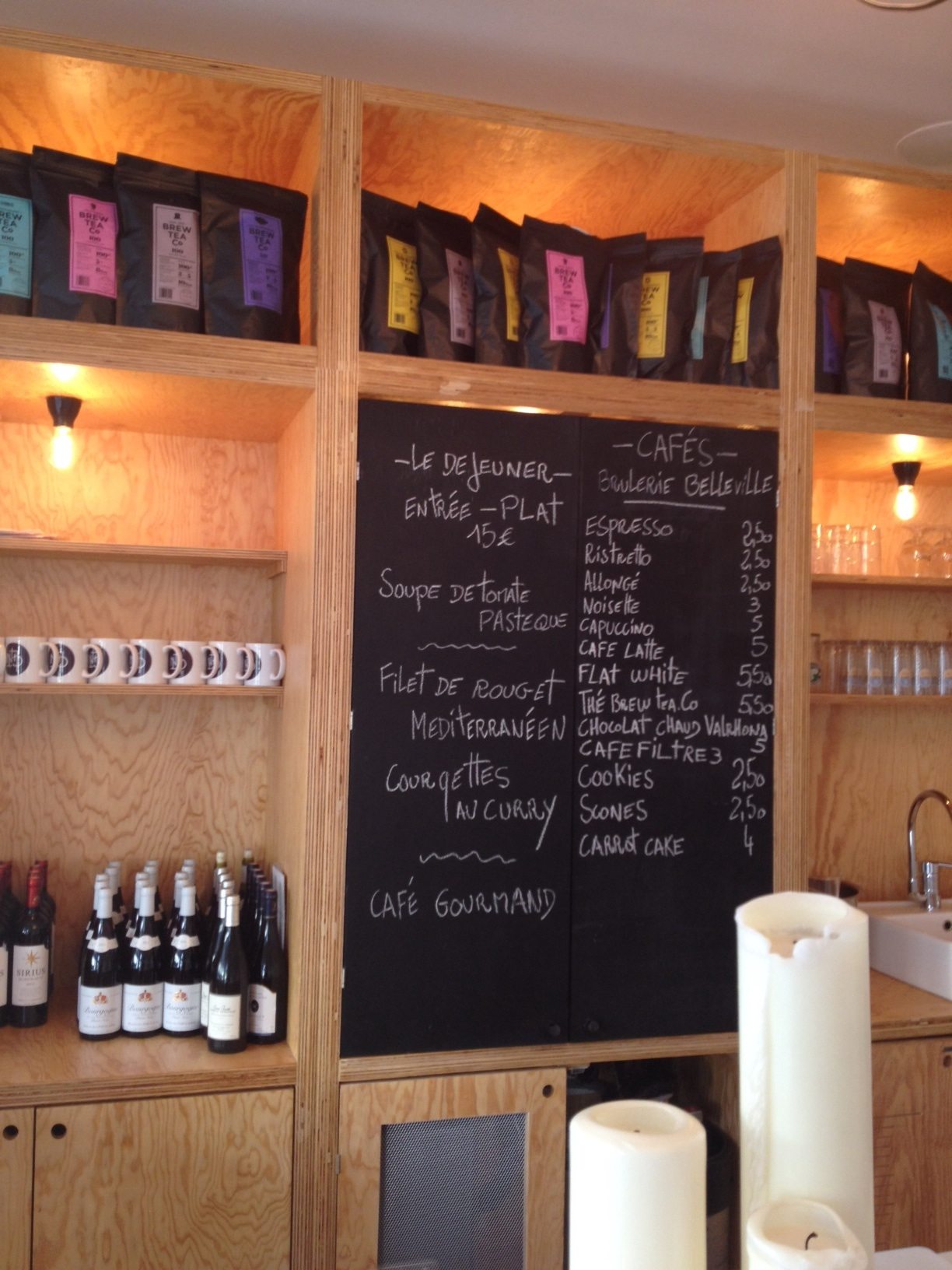 Here are 5 things to love about Clint
Great place to have an afternoon "Gouter": the coffee and teas are huge. Beans come freshly from Belleville Coffee Roasters
Lunch menus allow you to try out the hand of the chef at a reasonable ?price of 15 Euros including Entree and Main course
They have a little in-house pop-up shop corner vibe going on with hand selected olive oils, "epiceries" ?and branded tee-shirts ("You feel Lucky, punk?") for sale. Ohhhhh , you can get your hands on a copy of KINFOLK Magazine here too!
It's literally a stones throw away from the historic and beautiful P?re Lachaise?cemetery. The perfect place for coffee break or dinner when out sightseeing.
Friendly service – this gets me every time, because let's be honest, this is a bonus in Paris!
Have you been to Clint? Has anyone tried the Brunch?
?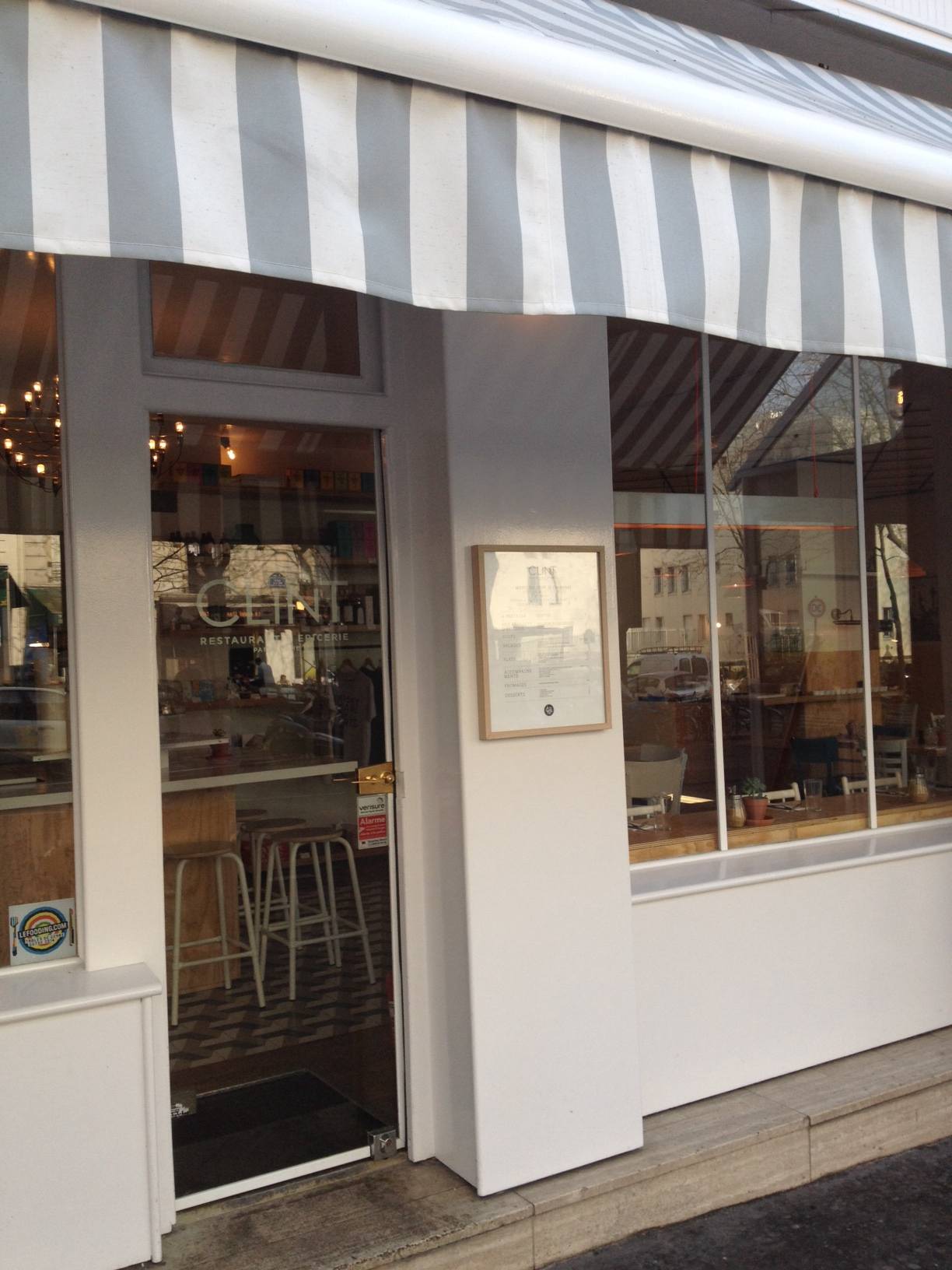 Address: Clint,?174 rue de la Roquette
Paris?75011
Telephone: +33 9 81 60 17 36.
Metro: Philippe Auguste (Line 2)
Map it: