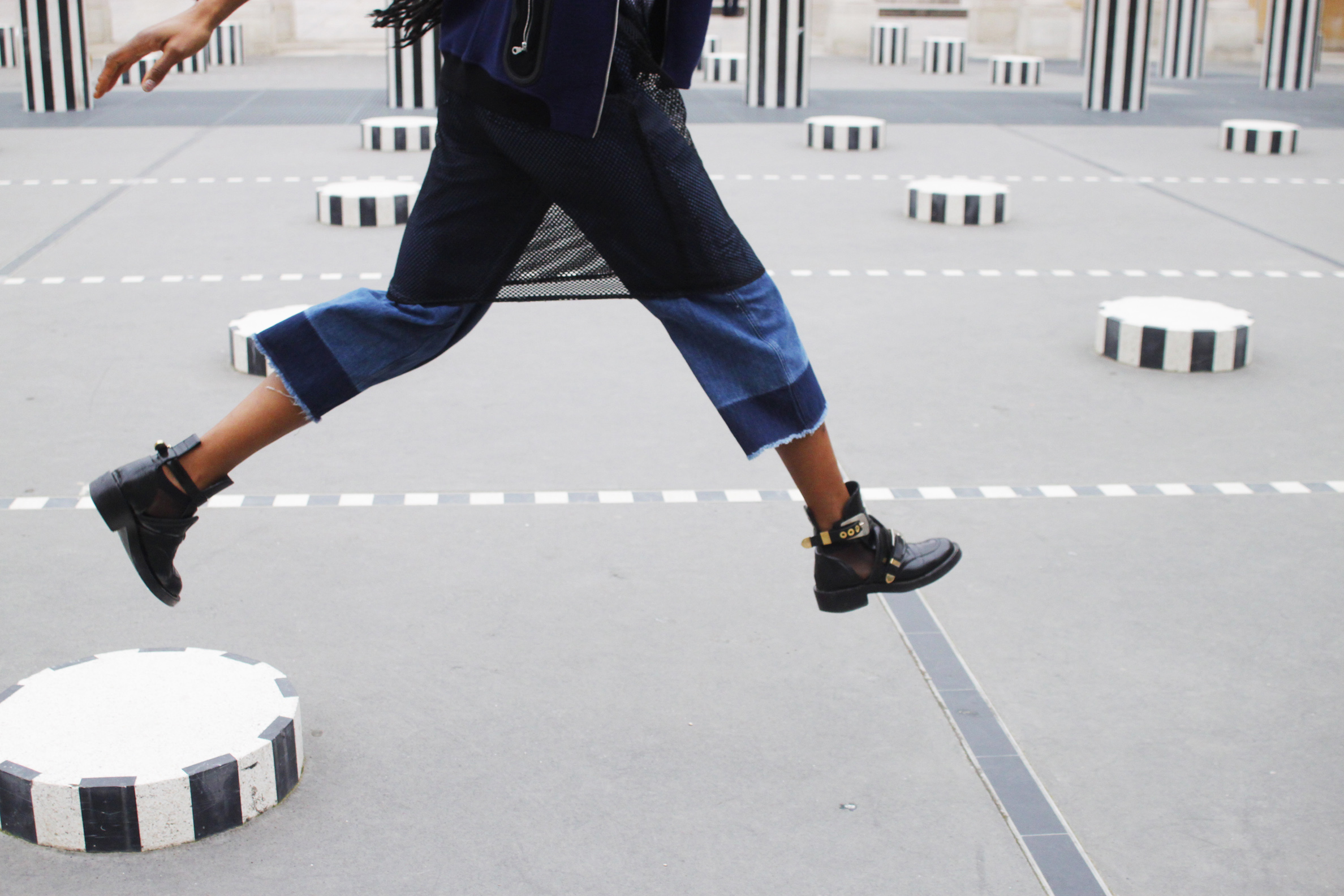 We recently sat down with the creative Parisian Kristina Gisors, the bilingual beauty is one of the staples at Paris Fashion Week each season and one of the sweetest people you'll ever meet. She shares with us her Parisian Life. Her her professional journey as a Stylist to becoming a Visual Merchandiser at the trendy Kenzo as well some tips on how to enjoy a slow life with family and friends.
Photography by?Phannavong Sar
Hang with us:?FACEBOOK?**?GOOGLE +?**?PINTEREST?
Tell us a little bit about yourself & what you're doing in the city?
I?ve worked as a dresser for big names such as Jean-Paul Gaultier and styling for magazines such as Lurve, WAD, and Esquire? I'm now a Visual Merchandiser for Kenzo and a contributor for Modzik magazine.
Where do you go for a really good meal in Paris?
NEST PARIS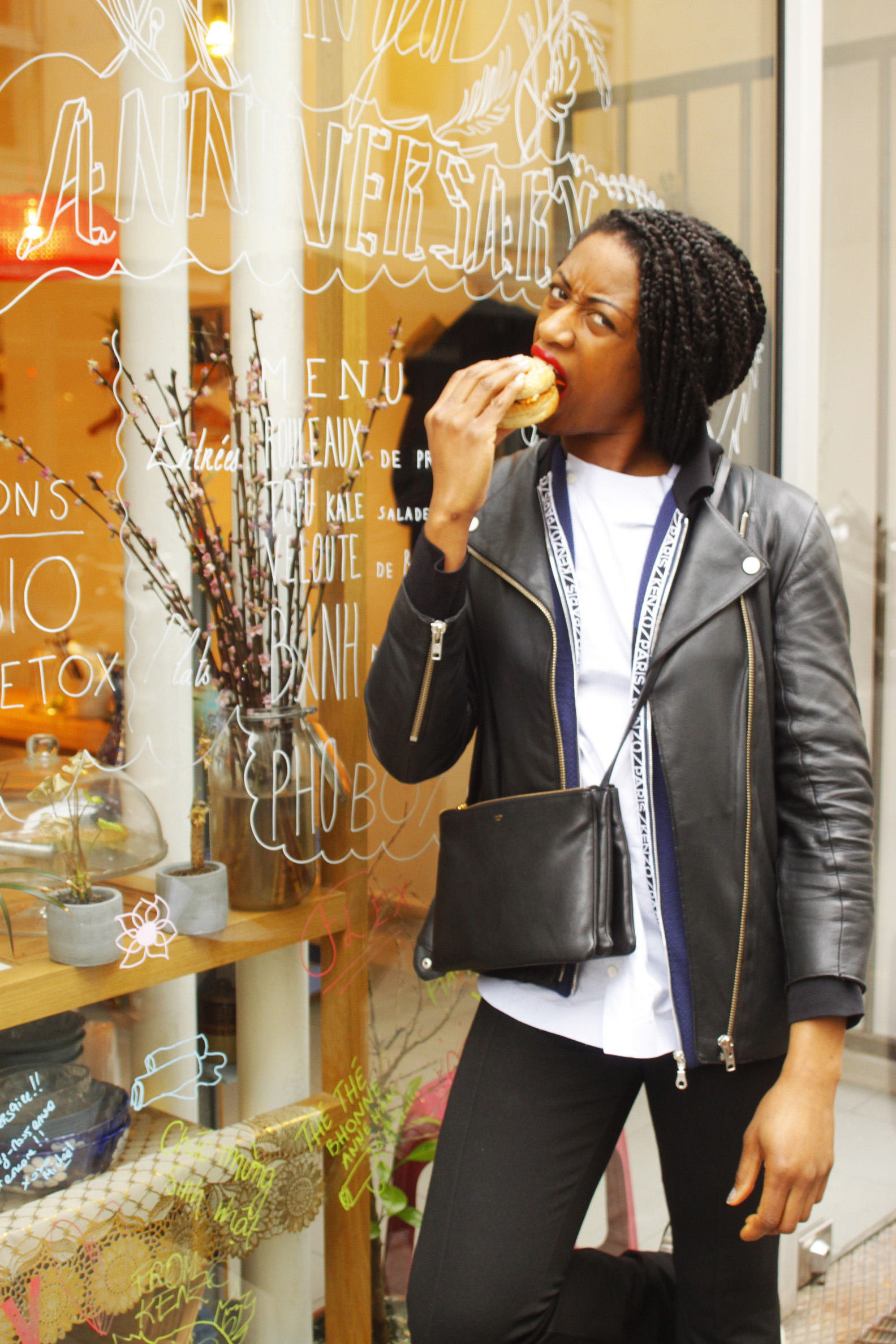 I?m working near ?Rue St. Anne, well known as the Japanese/ Asian street in Paris. I highly recommend Kunitoraya for lunch but I discover on the same street NEST PARIS a small and beautiful Vietnamese canteen where I eat 3 times per week. For tea time, I recommend LE LOIR DANS LA THEIERE a classic their cake are delicious. For a diner with friends KAPUNKA or PAMELA POPO.
Need a place for a romantic dinner with your lover? ?Then, try THOUMIEUX*
*(All addresses on the map at end of article)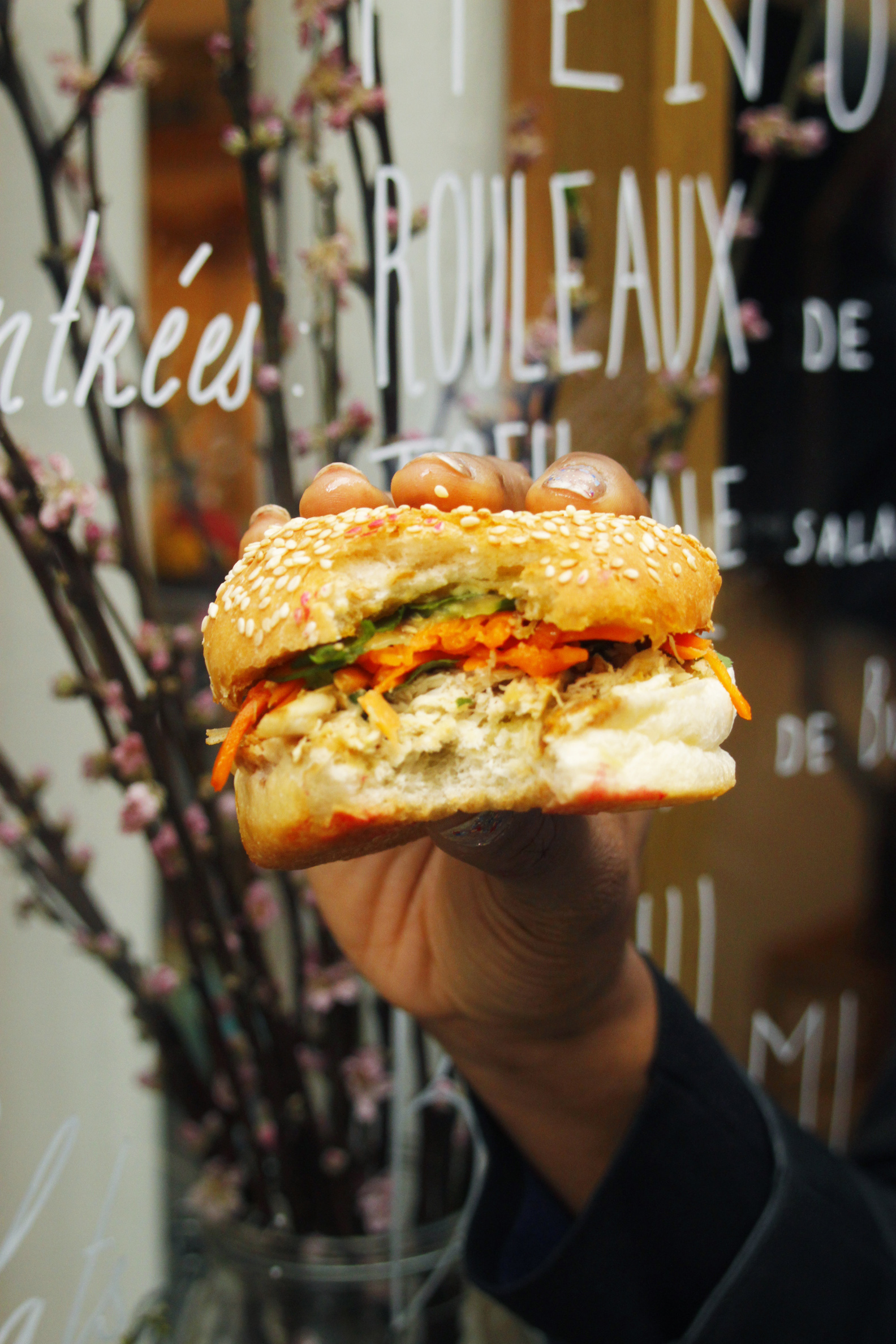 What are some things that you're passionate about in Paris?
CAFES, RESTAURANTS, PARKS & GALLERIES…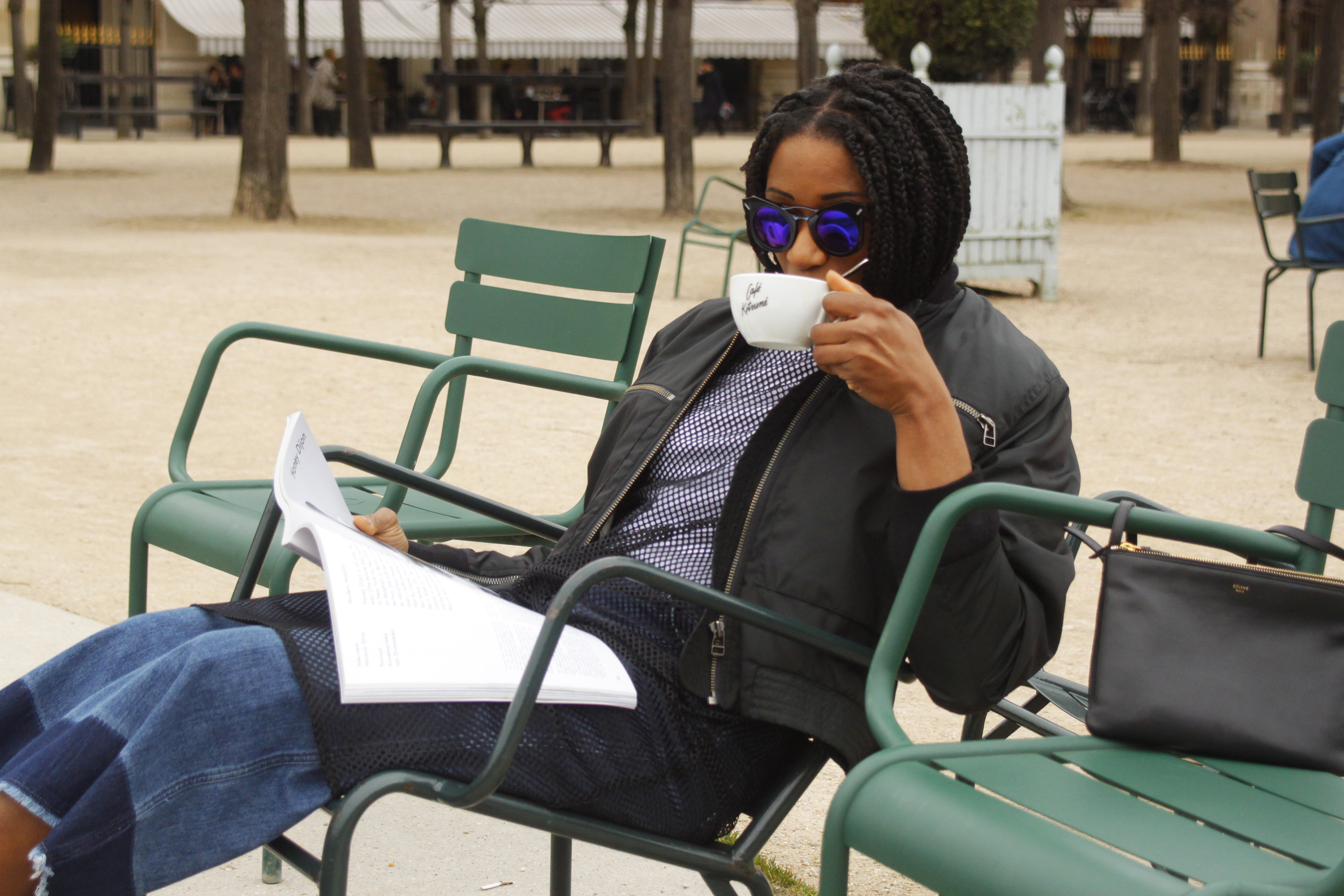 On weekends I like to re-discover this city and walk around Le Marais or Pigalle there is always ?lots of new stuff in those areas.
Do you have a favorite market, cinema, theater or florist?
DEBEAULIEU
DEBEAULIEU and RAMBERT RIGAUD are the best florists for me. The first shop harbors many weird specimens, I bought Prothea coming from South Africa there and ?now they are favorite flowers. RAMBERT RIGAUD is a former studio director in the ateliers of Yves Saint Laurent, ?what more is there to say…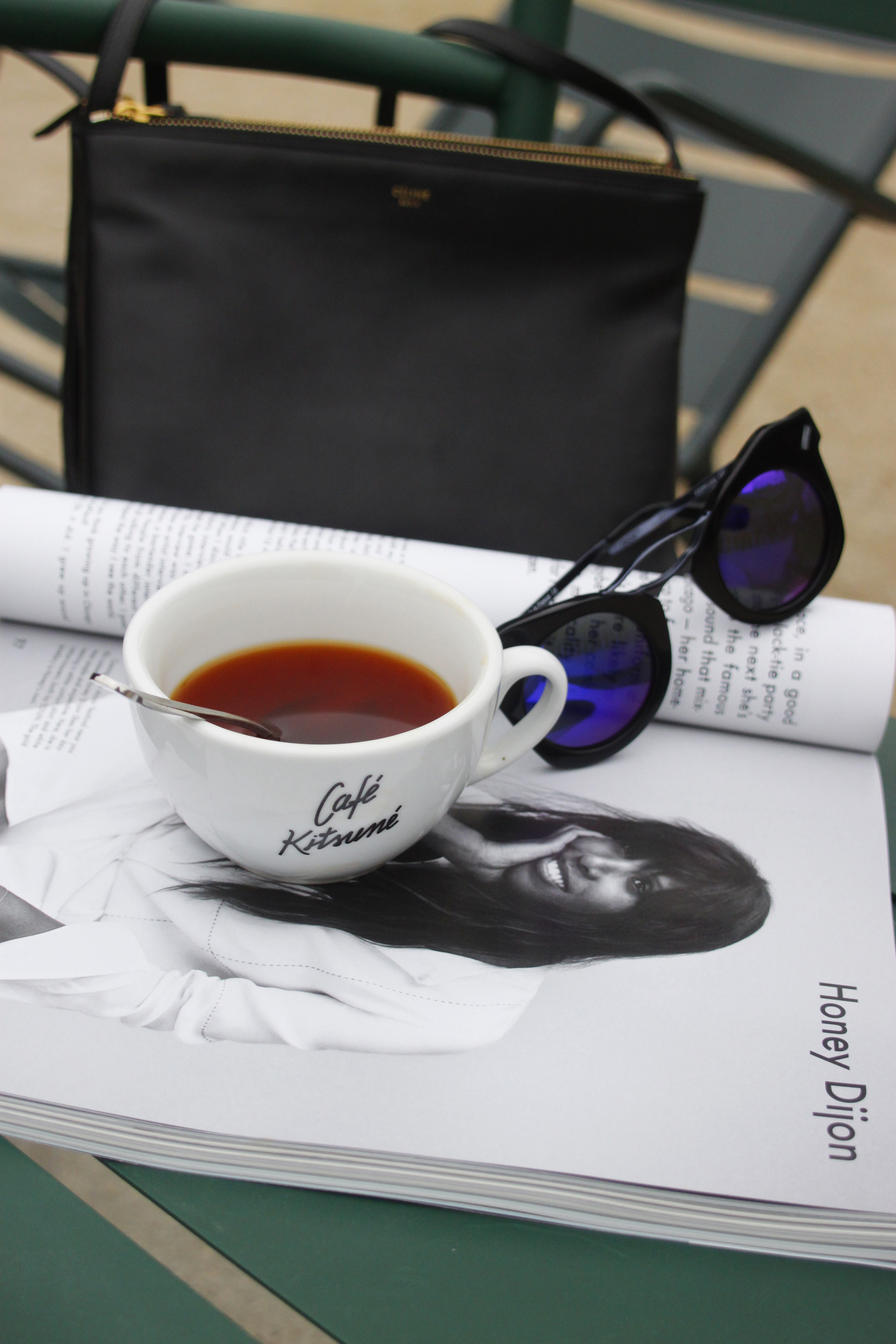 What's your favorite area of Paris and why?
LE MARAIS
Le Marais!!!! That?s my hood LOL First it?s a historic place, a main locality for art galleries and it?s full of trendy restaurants.

What do you enjoy doing on Sundays in Paris?
I have a ritual E-VE-RY Sunday I?m with all my family aunts, cousins, brothers, sisters and nephews. ?We have lunch together fight for more cake, argue about politics and laugh out loud.
Where to experience the best DJ Set or Live Music?
Titty Twister my friends Kiddy Smile and Bart Ivy always spinning there.
SUMMER SPOT
Marseille, France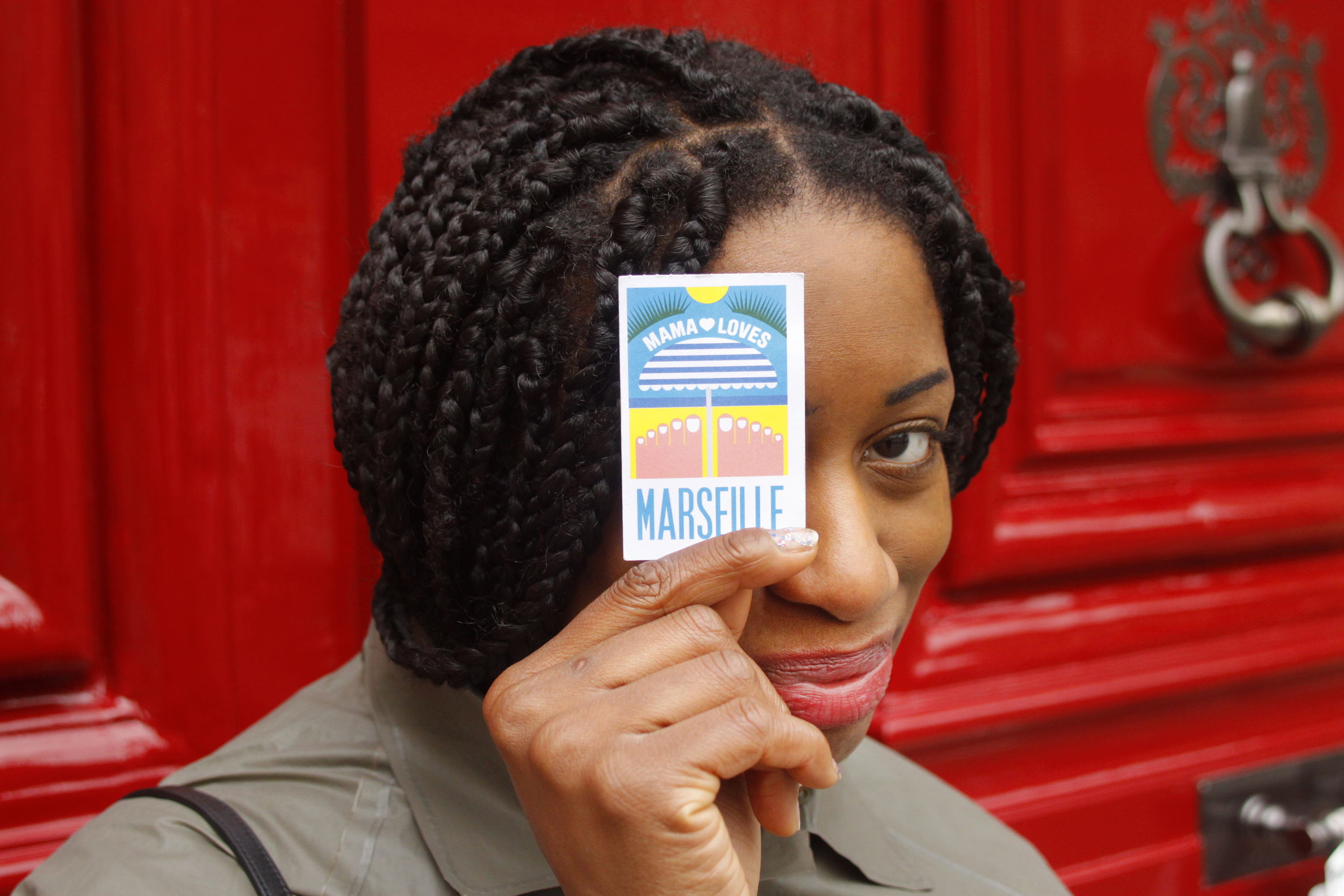 As a Parisian we have a lot of prejudice ?about Marseille. But I found out that I was all wrong the ?Marseillais? are so polite, so cool way more than the Parisians (wink).
Kristina is also the Editor-in-chief at Le Diner De Mode – ?Stories about Food, Fashion, Friends and Yoga.?
MAP
KUNITORAYA
Address:?39 Rue Sainte-Anne, 75001 Paris
NEST PARIS
Address:?9 Rue Villedo, 75001 Paris
Phone:01 40 20 45 20

LE?LOIR?DANS LA?THEIERE
Address:?3 Rue des Rosiers, 75004 Paris
Phone:01 42 72 90 61

KAPUNKA
Address:?59 Rue de Richelieu, 75002 Paris
Phone:09 83 08 08 07
?
PAMELA POPO
Address:?15 Rue Fran?ois Miron, 75004 Paris
Phone:01 42 74 14 65
?
THOUMIEUX
Address:?79 Rue Saint-Dominique, 75007 Paris
Phone:01 47 05 49 75
?
LE MARAIS?
?
PIGALLE?
?
DEBEAULIEU
Address:?30 rue Henry Monnier 75009 Paris
Phone:?01 45 26 78 68
?
RAMBERT?RIGAUD
Address:?2 Rue de L?Universit?, Paris
Phone: 06 16 94 42 53
?
TITTY TWISTER
Address:?5 Rue de Berri, 75008 Paris
Phone:01 45 62 50 23