There is an Asian food invasion in Paris right now! We ate at Hero for the lunch special of 15 Euros. my order was the Sweet and sour chicken with rice (accompanied by 4 tiny sides) and a ginger beer. ?If you go at lunch time, remember they close at 2:30pm to reopen later at 7pm – we got there at 2:00pm and the staff was kind enough to still serve us with out a rush.
Hero Paris
Address:?289 Rue Saint-Denis Paris, 75002 France
Open: everyday except mondays. ?12noon to 2:30pm and 7pm to 11pm. Sundays 7pm to 11pm
Metro:?Strasbourg – Saint-Denis (line 4, 8, 9)
Let me just say this is the place to go when you're hungry – it's a lotta chicken – not fillet kinds but the ones with the bones. ?It was yummy. ?The chef used to be with the gang at Le Mary Celeste.
The restaurant itself is located on 2 floors – the ground floor is small and only have enough space for the bar really ?- which leads to many people trickling out on?busy?Rue Saint Denis in the evening?with their drinks.
Upstairs is larger with a hand washing sink in the middle. Soft pinks and concrete tables make for a solid but gentile ambiance. There's hip hop in the background and K-pop on the projectors.
Not ?recommended for a romantic date – but great for lunch or to grab drinks with the hipster crowd.
Three Chicken options: Poulet Yangnyeom 1. Spicy ( sauce gochu ?jang) ?2. garlic (douce a l'ail) ?3. regular (Nature)
Would love to try the Kimchi Mac and Cheese next time!
Cocktails: 8 to 11 euros with name like "I woke up like this" and "Bubble trouble"
YOLO for 2: A whole chicken and a bottle of champagen for 100 Euros. #treatyoself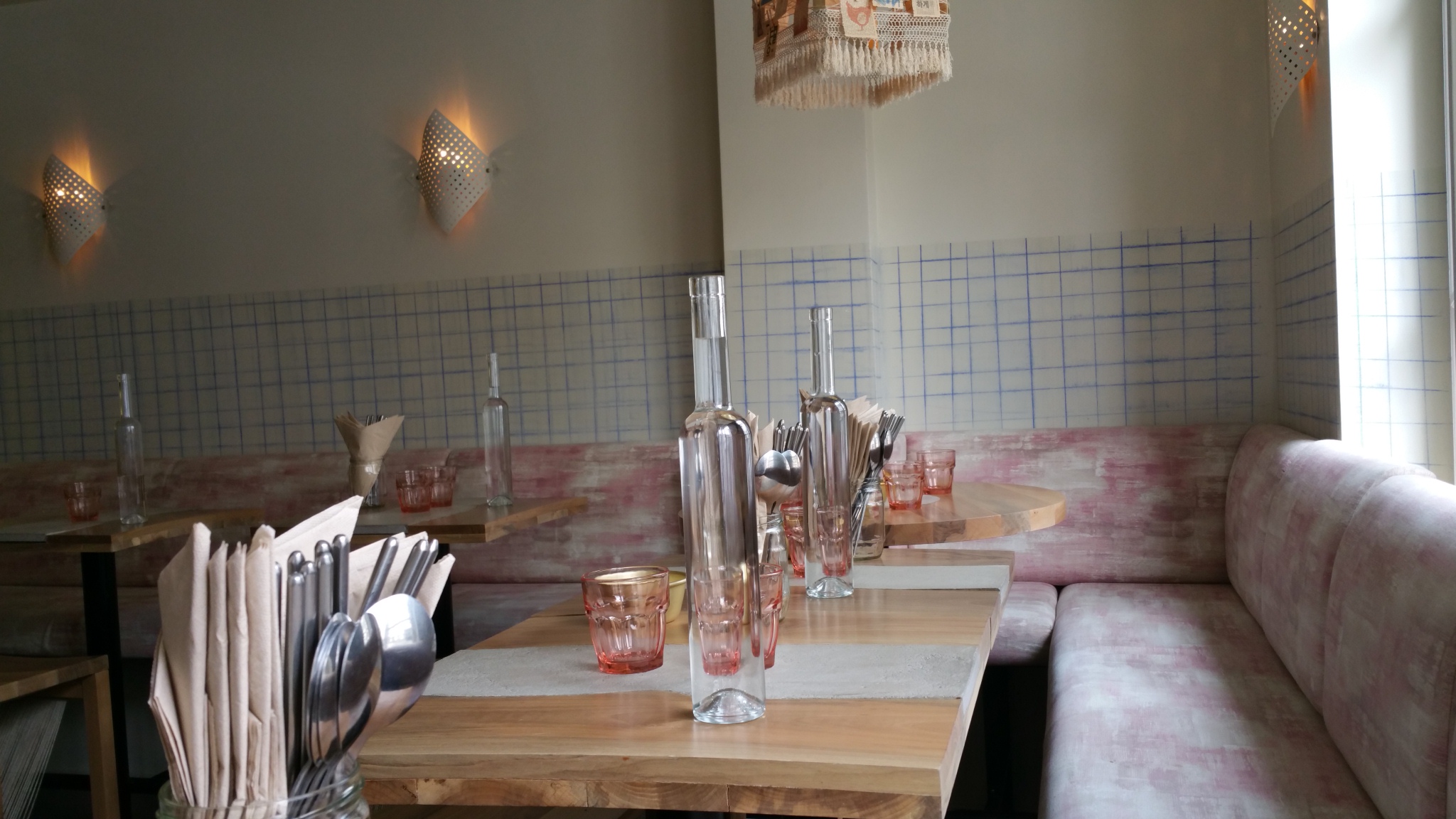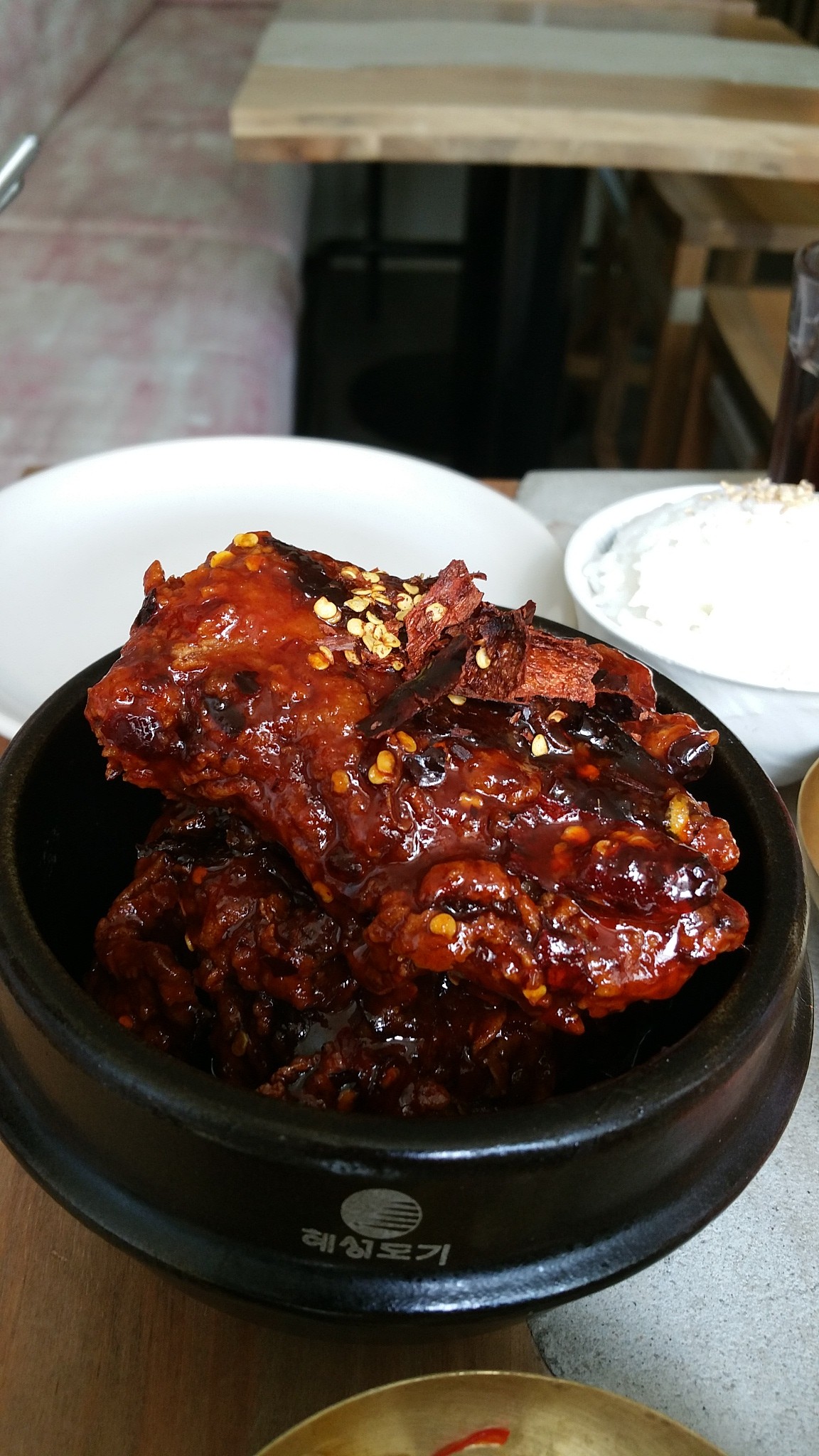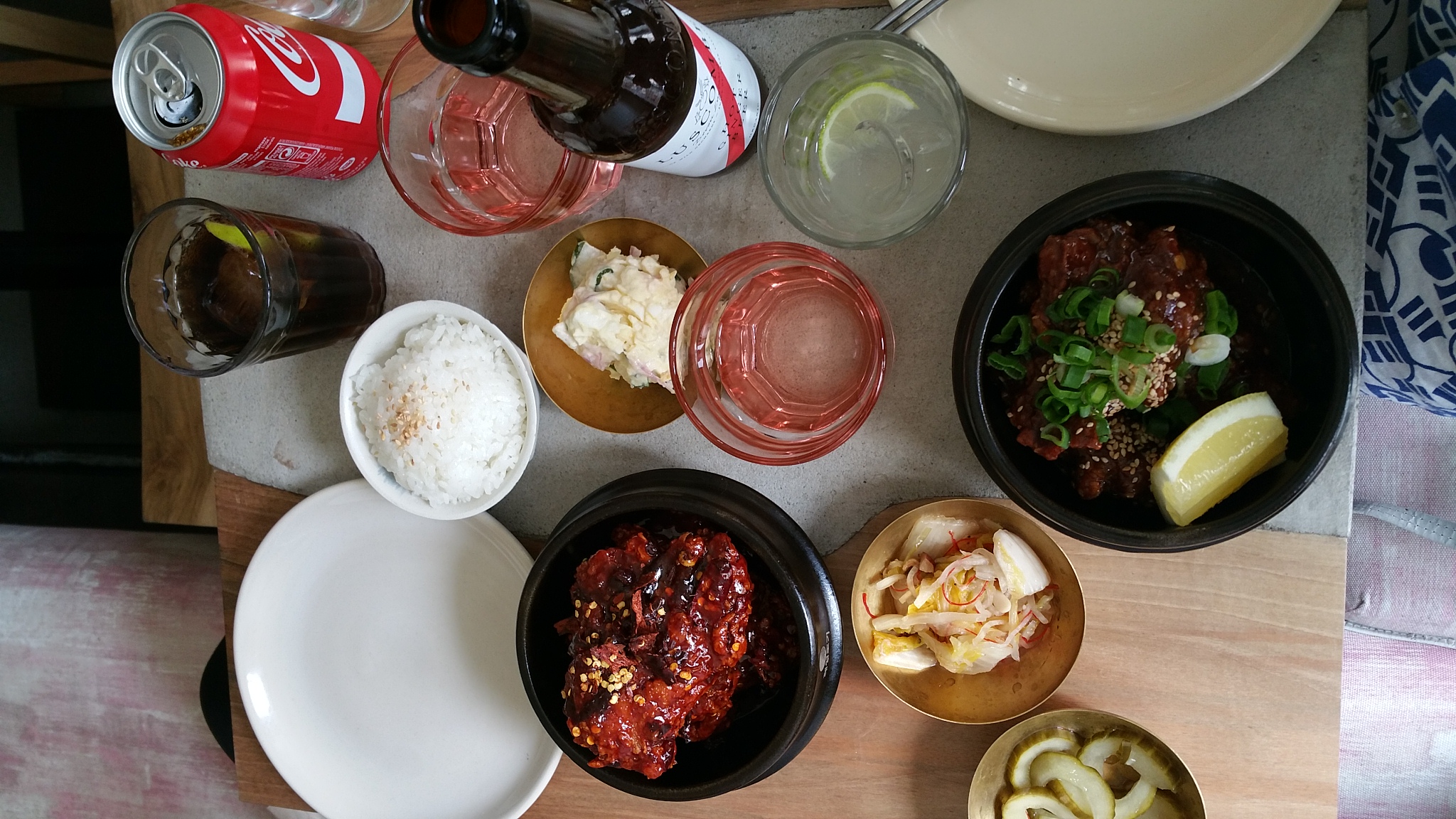 Map it: