There's a new coffee shop up on the hill of Abbesses in Paris – just a stones through from the metro too, and the perfect seat to grab a good cup of coffee and people watch is right by the long glass window. On one of the bar stools, you can also enjoy some of the books they have decorating the shelves of the cosy and bigger space at the side and back of the cafe.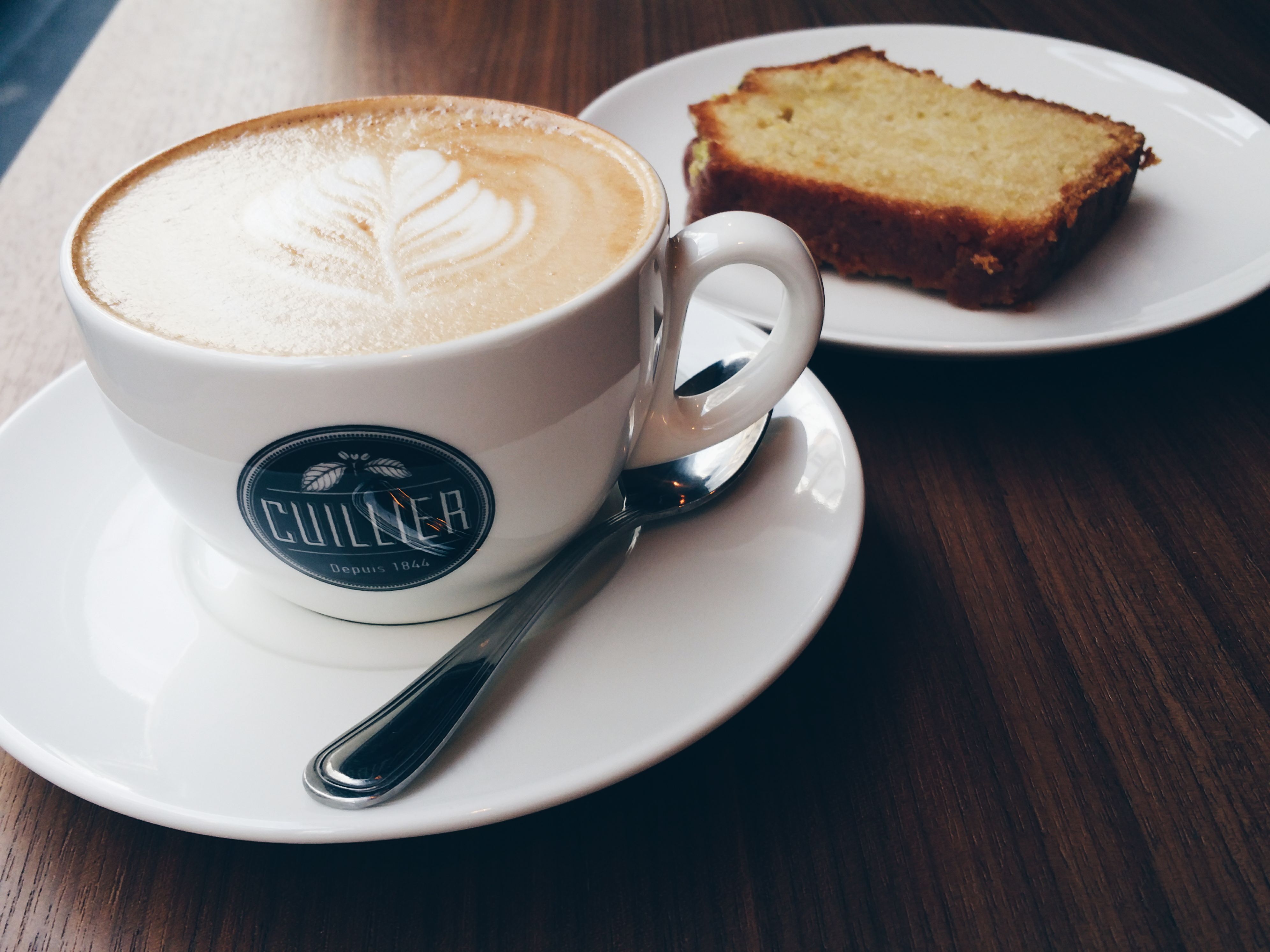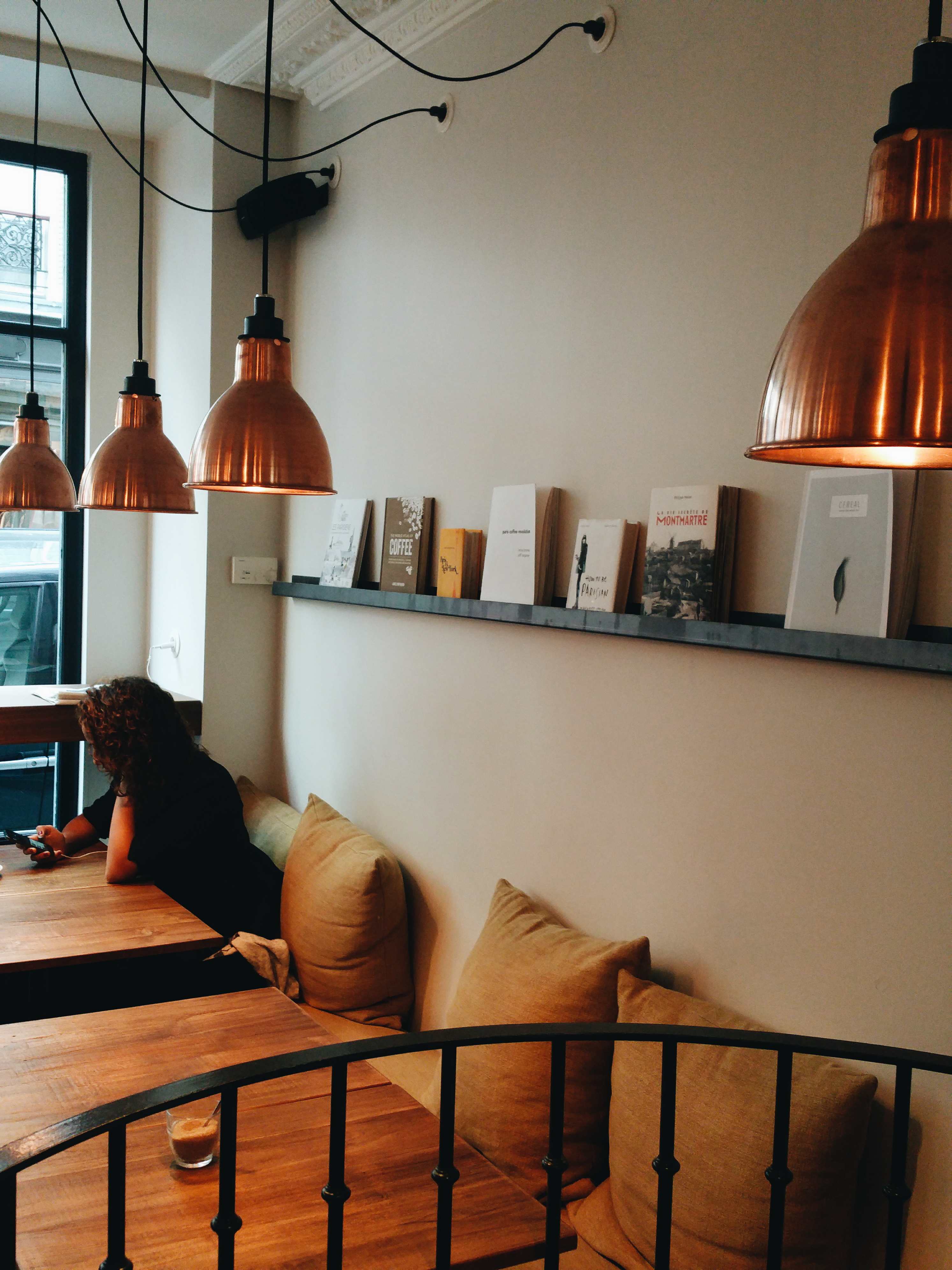 The staff is astute in their knowledge of beans and coffee – so if you're somewhat of a snob – or just a coffee amateur you won't be disappointed.
The "feeling" is calm?but can change quickly if there is a rush in clients – or large groups come in as the place is rather spacious. It's also totally Instragram ready with its warm minimalist decor that suits that format well. (I get tons of your emails asking me for my favorite instgram-able places)?
On the menu you can also find some cookies and other sweet stuff.
Overall, if you're looking for a really decent cup of filtered coffee, flat white or just a cappuccino?in paris close to Montmartre or Sacre Coeur area stop in here to recharge. Also this area has some of the cutest little shops to discover if you're visiting Paris for a few days.
Address: 19 Rue Yvonne le Tac, 75018 Paris
Hours: Open everyday from 8am to 6pm
Credit Card accepted.
Map it:?

Near by: Rue des Martyrs, Loft design By, Pomodoro Pizza, The wall of Love, Tim Hotel Montmartre, Grand Pigalle Hotel, Dirty Dick, Glass, La Cigale are just down the hill once you pass over Blvd Clichy (about 10 min walking).