Hello loves! ? Coffee meet up in Paris this month will be at 5 Pailles Coffee Shop on Rue Fb Saint-Denis!
APRIL 26TH we will confer over really good coffee for our monthly coffee meet. A casual ambiance for all newbies, foodies and coffee lovers in Paris.
Really nice folks, great coffee and food.
If you?re not in the know this is also a street that's worth discovering in Paris. You?ll find some of the best cheap eats, but also come of the chicest restaurants and cocktail bars here and on the side streets around.
5:30 pm to 7pm
Free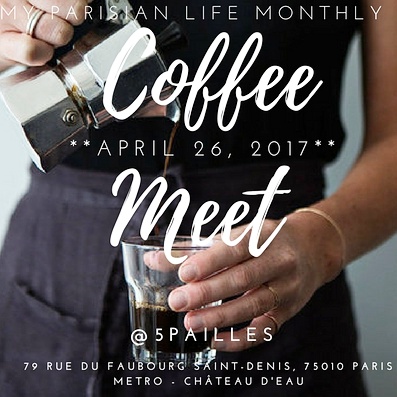 A little bit about the place:?We've already posted about 5 Pailles here – skip over to discover the story.
My Parisian Life blog is dedicated to helping you all have the best Parisian life! So come on over to the fun side!
Time:?5:30PM
March 23, ?2017
5 Pailles
Address:
Map it: