A magical
Christmas and new years in Paris
Coming to Paris for Christmas and New Years? We've got you covered with our sweet list of the best places to eat, drink, shop, see the displays and wander until your heart is full!
Christmas Displays
You can get all the pretty instagramable pictures of big Christmas trees, amazing windows that tell artistic stories at Dior – they outdoor decoration is always immense but in an intricately overwhelming way. Galeries Lafayette – has a Christmas tree that has a light show and oh it's so worth it – especially now that they have a suspended #glasswalk where you can have your photos taken with the tree while in air (of the store)! The decor of Le Bon Marche is always on point so you'd want to go there too. Le BHV Marais has a Mary Poppins themed display window and songs wrapped around their store in the Marais – so bring the little kids if they are a fan.
Where to eat dinner
For a romantic dinner – try the seprate intimate rooms at Laperouse, or pt for a dinner on Ile saint Louis at Ilot Vache an old french bistro with great cosy decor and food. For something more trendy you can try Septime (closed for xmas) and Verjus that also has an wine bar.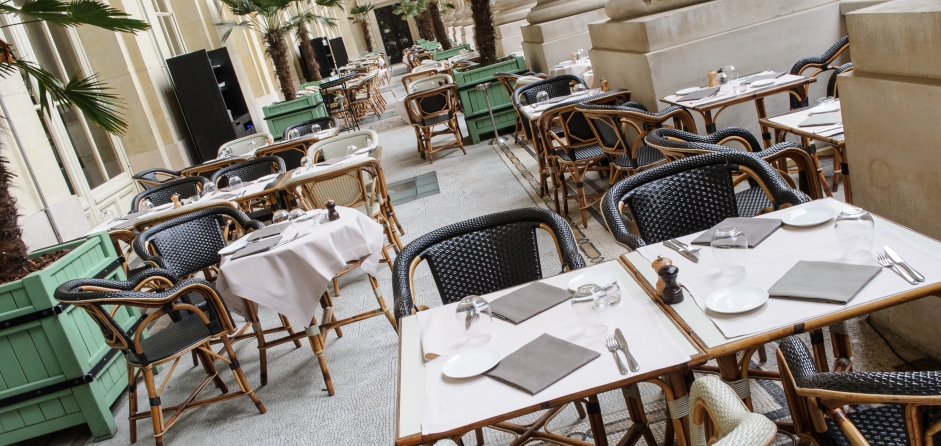 Looking for dinner for the family? Try Mini Palais across from the stunning Grand Palais museum , Chez Julien by the Seine river, Hotel du Nord close to canal Saint Martin or Bouillon Pigalle – I love the local vibrant ambiance in all these places!
Hotel du Nord – Address: 102 Quai de Jemmapes, 75010 Paris
Mini Palais Adresse : 3 Avenue Winston Churchill, 75008 Paris

Chez Julien – Adresse : 1 Rue du Pont Louis-Philippe, 75004 Paris

Bouillon Pigalle Address: 22 Boulevard de Clichy, 75018 Paris

Take a coffee or lunch break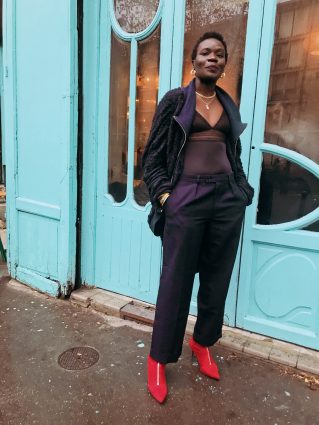 Le Floreal Belleville : Tucked up high in the belleville neghbourhood is this new spot that is one part bistro and one part artist collective showroom with some young chefs giving a great brunch menu in an authentic feel on weekends.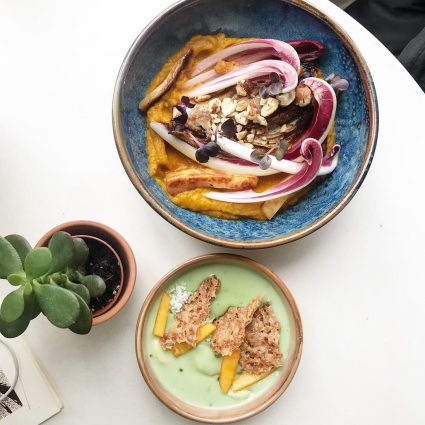 La Maison Nomade: centrally located close to Gare de L'est adds so much light and life to this part of town with its' fresh and green decor and gluten free menu.
Chez Toye is a great place to have an aisian inspired lunch in Paris close to Etienne Marcel – Chinese noddle bar with vegetarian options.
Cafe Berry – is a wellness coffee shop with a cute space and a killer gluten free vegan chocolate cake.
Bobs Cafe – just opened – and I havent been yet – but it's at Address: 142 Avenue de France, 75013 Paris

New wellness spot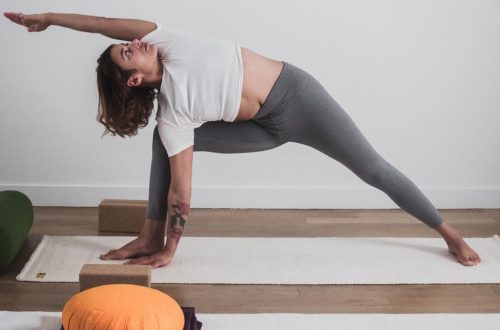 Chez cameil – just opened with a multiuse wellness space for yoga, food, and holistic practices in English and french in Paris. check out thier events calendar here
Winter gift and beauty shopping
Christmas shopping in Paris is like shopping any other time of the year to be honest – it's just super pretty because of the decorations, and with the discounts on some brands you get a pretty bargain too. This christmas I'll be doing two places Galeries Lafayette as they have everything from food to clothes and decor for the whole family, and I live to save time. Speaking on saving time – next stop on your list while in Paris should be Pharmacy Monge (Adresse : 74 Rue Monge, 75005 Paris
) they have everything you"need for french beauty buys at amazing prices!!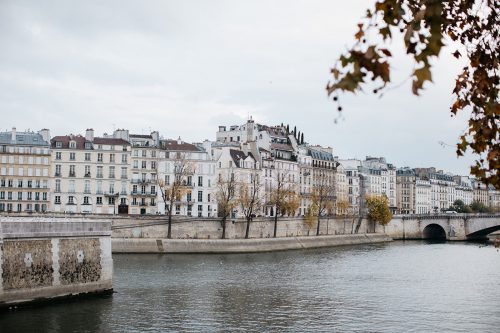 Wander like a local
These days I've been sharing lots of Belleville stories more than Saint posts on the day to day life in Paris – and place that I love to wander (well I have to go by there a lot) is Palais Royal.
This is a great area to se Paris of yester-year mixed with modernity. There are some cool brands in the arcades as well as vintage shops. Some inlcude Stella Mcartney Maison Fabre, Rick Owens and some cool tiny specialty shops. Address: Galerie de Valois, 75001 Paris
Didier Ludot has the most amazing selection of vintage haute couture from Chanel to Yves Saint Laurent and Hermes. Address: Jardin du Palais Royal, 24 Galerie de Montpensier, 75001 Paris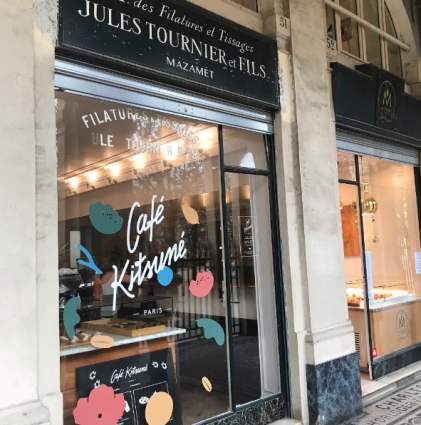 Stop for a coffee at Cafe Kitsune Address: Jardin du Palais Royal, 51 Galerie de Montpensier, 75001 Paris

Dine at the first "grand" restuarant of Paris Le Grand Vefor Address: 17 Rue de Beaujolais, 75001 Paris

Cool Combos:
Boutique hotels with stellar
decor, bars, and restaurants
Maison Breguet – Adresse : 8 Rue Breguet, 75011 Paris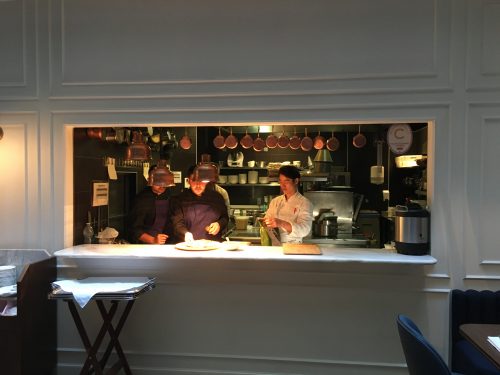 Hotel Bachaumont – Adresse : 18 Rue Bachaumont, 75002 Paris