There are many places to have fresh seafood in Barcelona, no doubt. But one of the last places I'd think to get a great meal would be in an inconspicuous local Market in the Garcia area at a stall of a fish vendor in the Mercat de la Llibertat.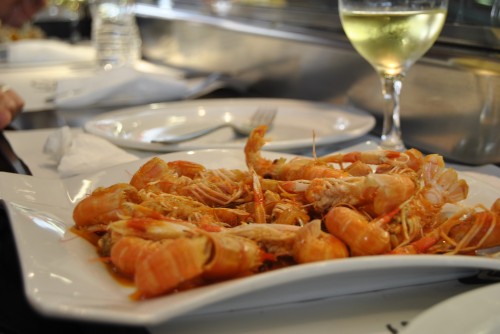 As this was my first trip to Barcelona and not wanting to be a bad tourist and demanding guest I had in preparation planned nothing. I was feeling quite proud of my new ?Let it go? attitude. And as G and I dropped our bags at her friends apartment in Gracia, the hunger growls of my stomach was the only thing avoiding me from making a ?good impression? on our charming and very accommodating guests.
G's friend, a born and bred Barcelonese with a strong but warm personality said "Listen girls, we can go and do the typical Paella thing or we can go to this place around the corner that I recently discovered and offers fresh seafood, vraiment pas cher*". As soon as I heard fresh seafood, my Blanche Devereaux personality chimmed in with
"What are we waiting for?"
More photos and details after the jump…
As we took the corner and entered a local covered market that was across from a candy and toy shop – I knew this would be an interesting experience, more so when I saw that there were only 6 seating stools and already a waiting line. Once again the Blanche Devereaux in my head was saying, "We have to wait in line to eat at a fish stall?". But then then I got over myself, and thoughts, shoot this must be good – and let me tell you guys – it was great.
When we got seated we proceeded to have and try just about one of everything, in every variation even having some dishes twice. With so much seafood in eyes range ? we couldn?t resist. We enjoyed some pescaito frito – small-fired fish that I think are called Whitebaits in English, baked clams, fried cala mari and lobster…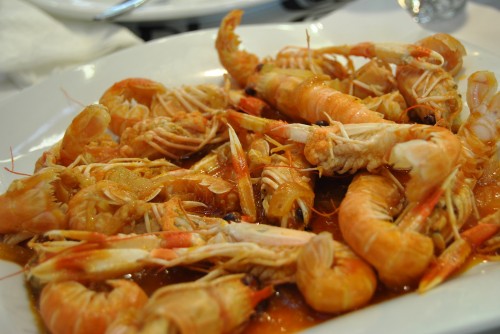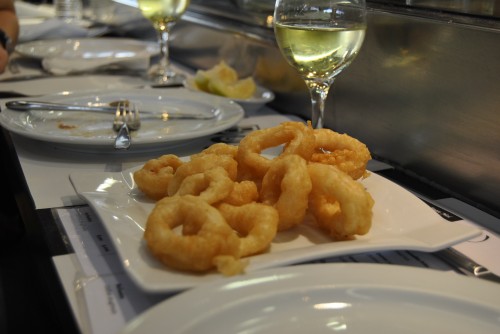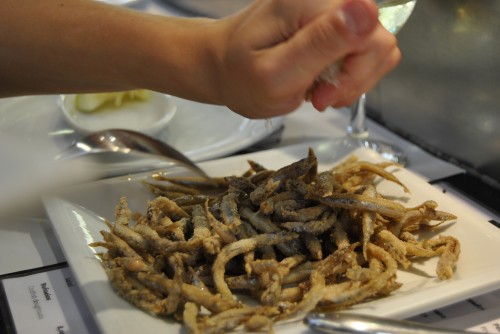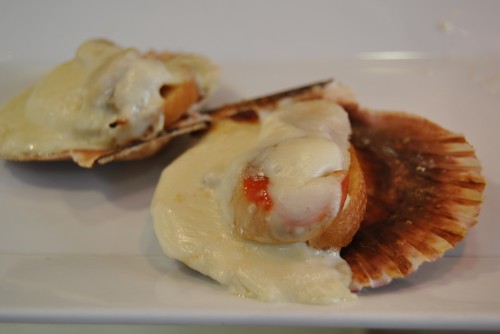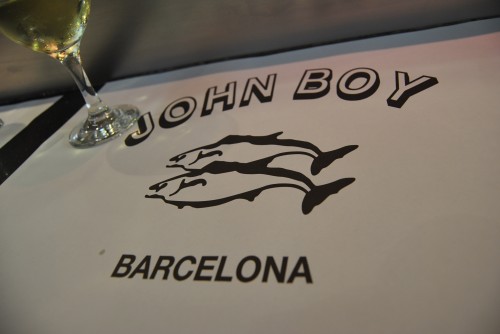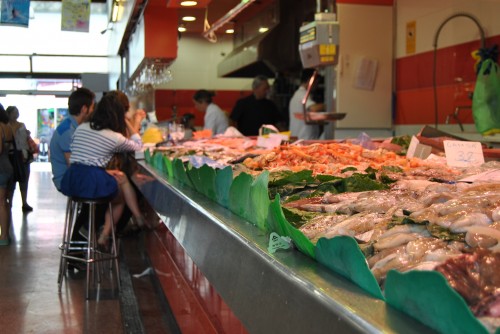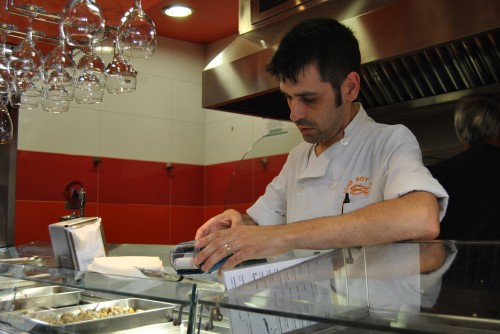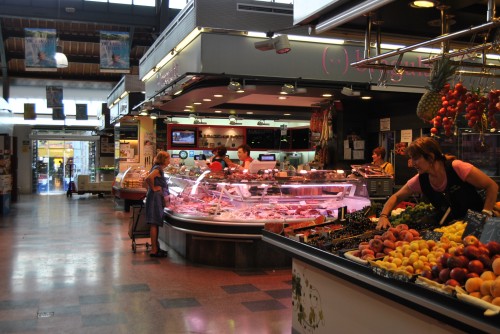 By the time I got up from my stool, I was properly introduced to one of Barcelona?s culinary delight and not a well known restaurant that offers fresh seafood in a Mom-and-Pop style kitchen situated beside its all-in-one seafood stall.
All in all tasty, inexpensive, accessible, unpretentious, fresh and worth the 30 minutes wait time.
John Boy Barcelona
Address: Mercat de la Llibertat
Pla?a Llibertat 27, 08012 Barcelona, Spain
+34 932 17 09 95 ?
METRO: Gracia
MAP:

Agrandir le plan
? really cheap.
FLIGHTS TO BARCELONA FROM PARIS – are around 180EU if you go low cost and is only 1.5 hours away (check Vueling).