After months of hearing about how good the coffee is at Coutume Cafe I gave in and voyaged over the Seine to the Left bank of Paris to wet my taste buds.
Getting out the metro station at Vaneau (line 10) I was greeted with noisy construction workers plowing along Rue de Serves. I took the next right into Rue Vaneau for about 5 minutes then a left on Rue de Babylone, a calm street that seemed surprisingly hidden from the main streets in this part of town.
It was around 9:30am and the only people inside where a French family of two boys with their mommy and members of the Coutume staff. ?They immediately offered me a place to sit and take my order. I spoke in French but the barista – who seemed to have an Australian accents told me in very good French that he only spoke very little French. Hence we switch, comfortably to our native tongues!
Then he brought my water in these cute little Pyrex lab bottles and I made my order for a cappuccino.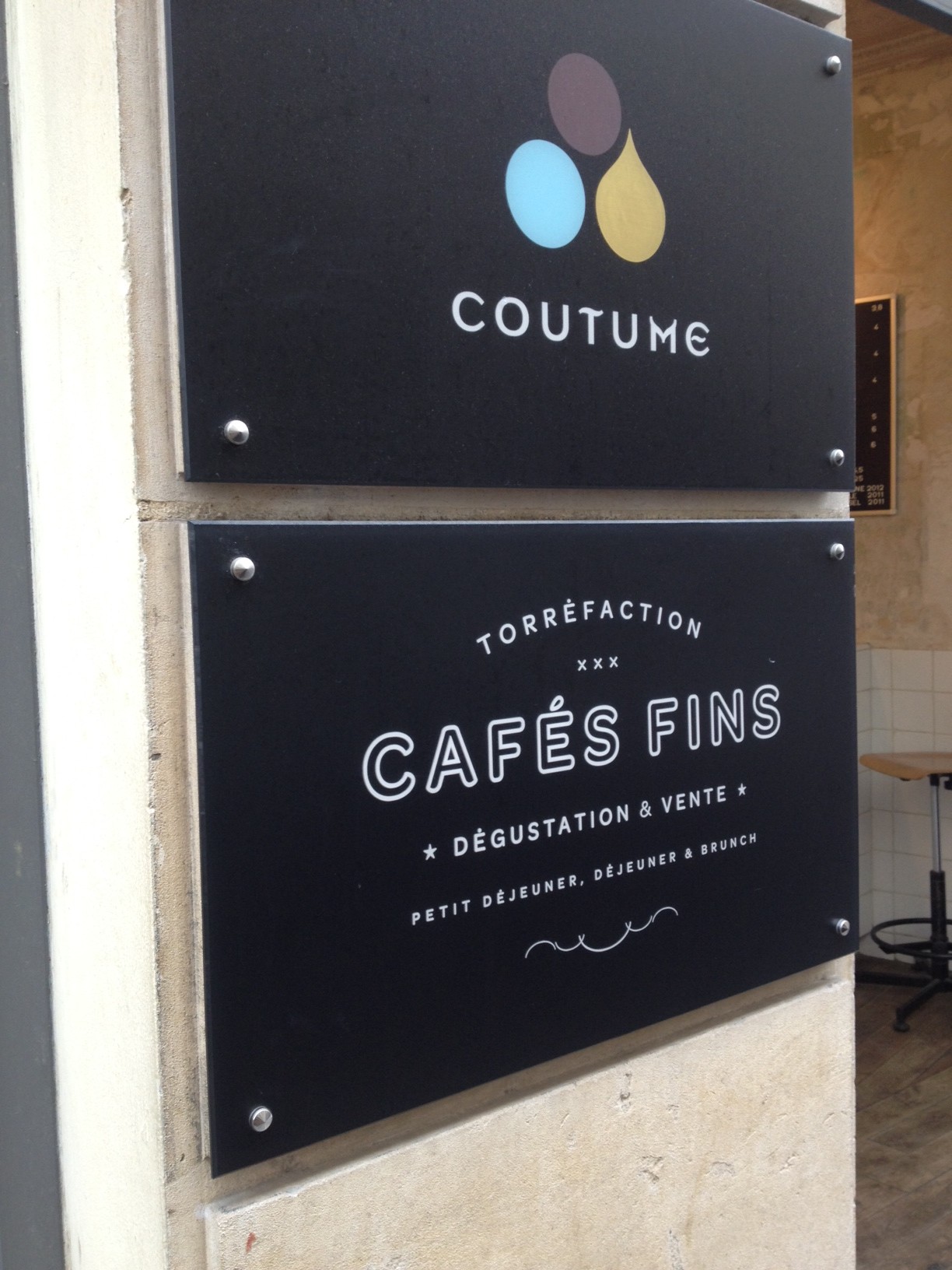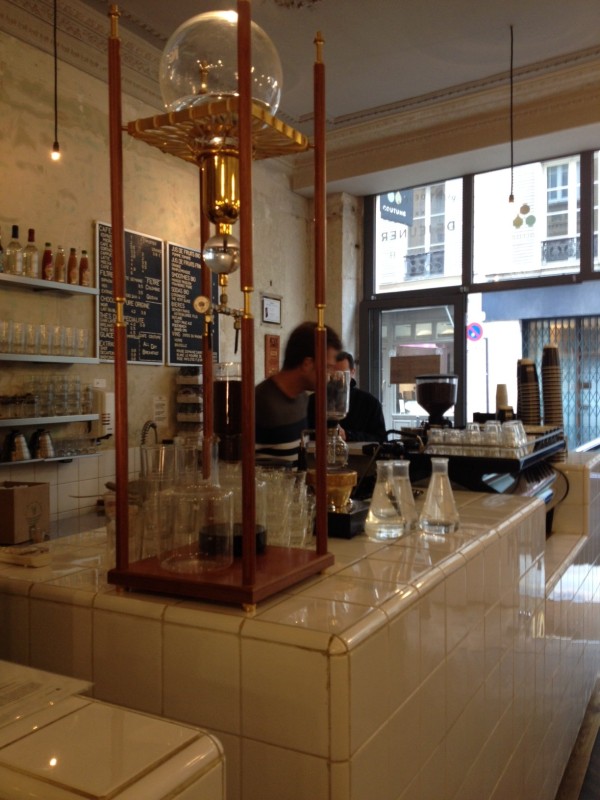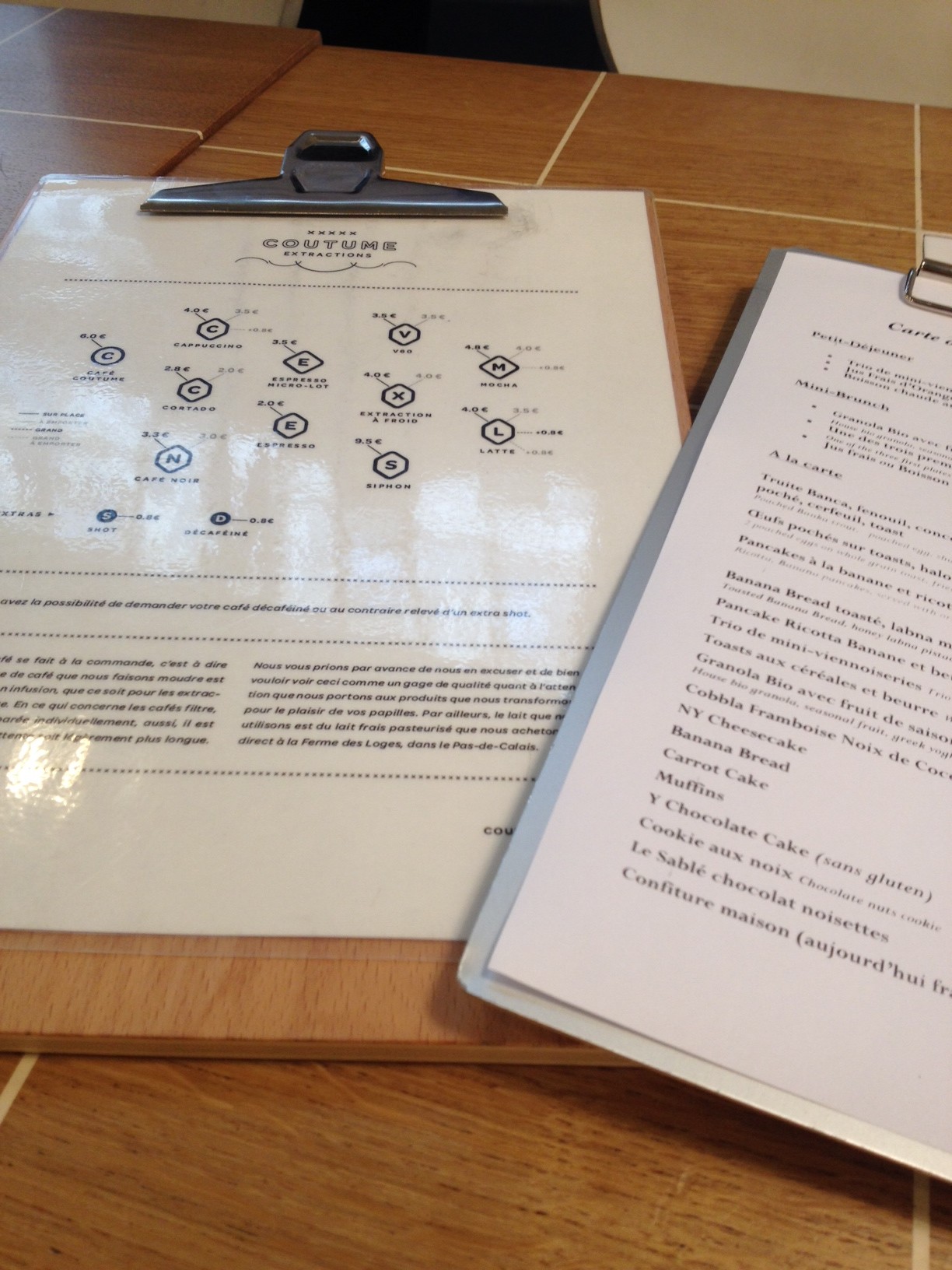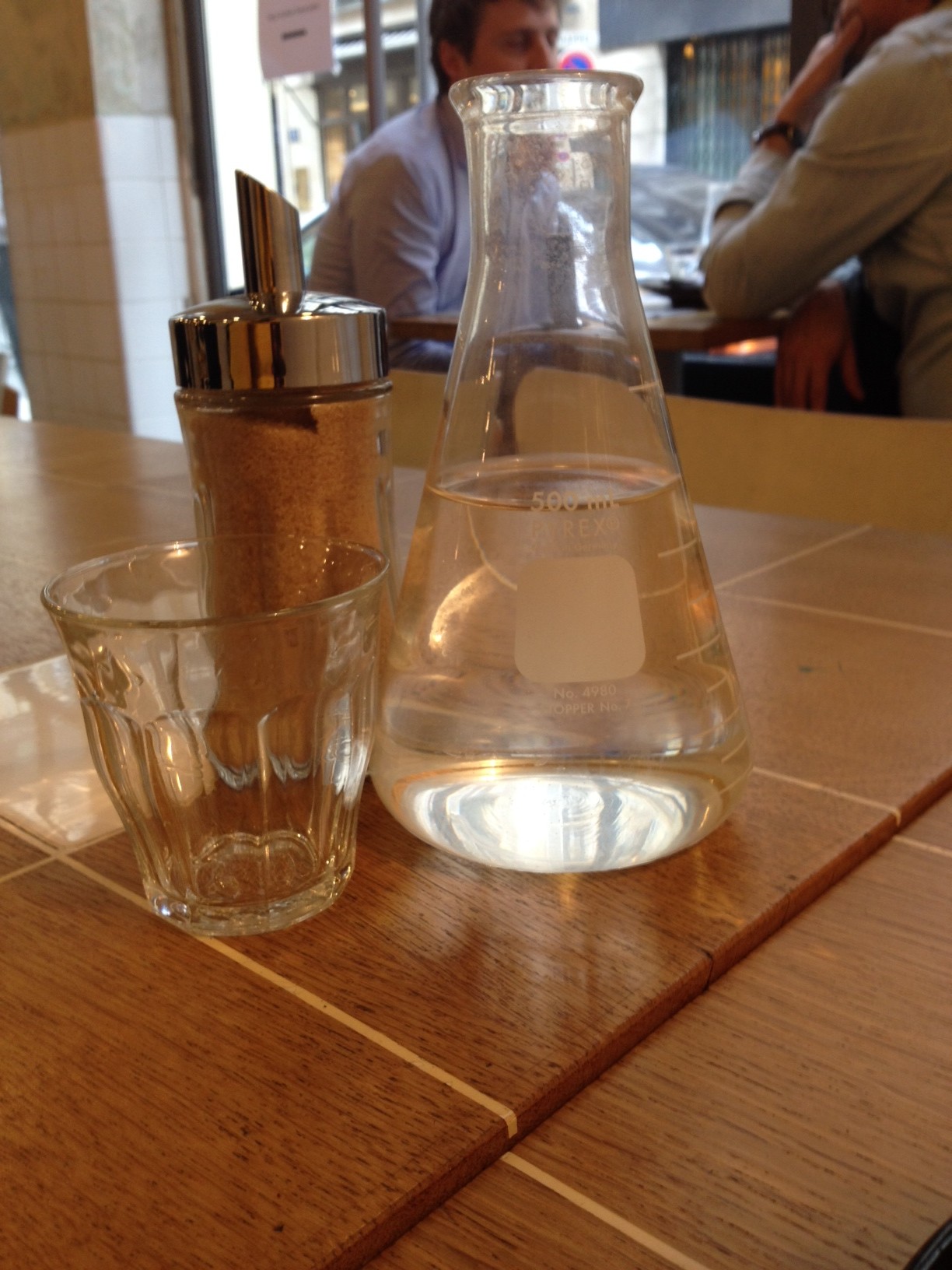 As I sat beside the young French mom with the two boys aged around 4 and 6 – I remembered that it's the Toussaint vacation and many kids were staying home with the family for two weeks.
Before I knew it a friendly female barista brought my coffee over as I looked out on the street through the glass windows. My cap had this pretty flower foam latte art design that's typical to these types of coffee shops where coffee is an art form. ?After one sip and having the milk turn to the sides of my tongue with the coffee ?arriving a few milliseconds later, my taste buds were dancing.
Very good coffee indeed. One of the best cappuccino, ?in a cozy well decorated lounge style cafe with exposed concrete walls and mixed wood and porcelain tables. If you're in the left bank neighborhood close to?Bon Marche, don't miss the opportunity to have your coffee fix at Coutume Cafe in the 7th.
Next time I'll try the food, perhaps brunch on a weekend. Later I saw a young business man have a morning salad of fresh fruits and vegetables that looked amazing.
Also, many people rave about the brunch at Coutume Cafe by Emperor Norton (updated info: you can now find Brunch x Emperor Norton at Rice and Fish in the 2nd on Sundays)
The cappuccino was 4 Euros – you can also take a look at the photo of the menu to see their other offerings.
Address:
47 Rue de Babylone, 75007 Paris, France ?
+33 1 45 51 50 47 ? ? coutumecafe.com
Hours:
Mon-Fri 8 am – 7 pm
Sat-Sun 10 am – 7 pm
Metro:?Vaneau ( line 10) or Saint-Fran?ois-Xavier (line 13)
Map it:

View Larger Map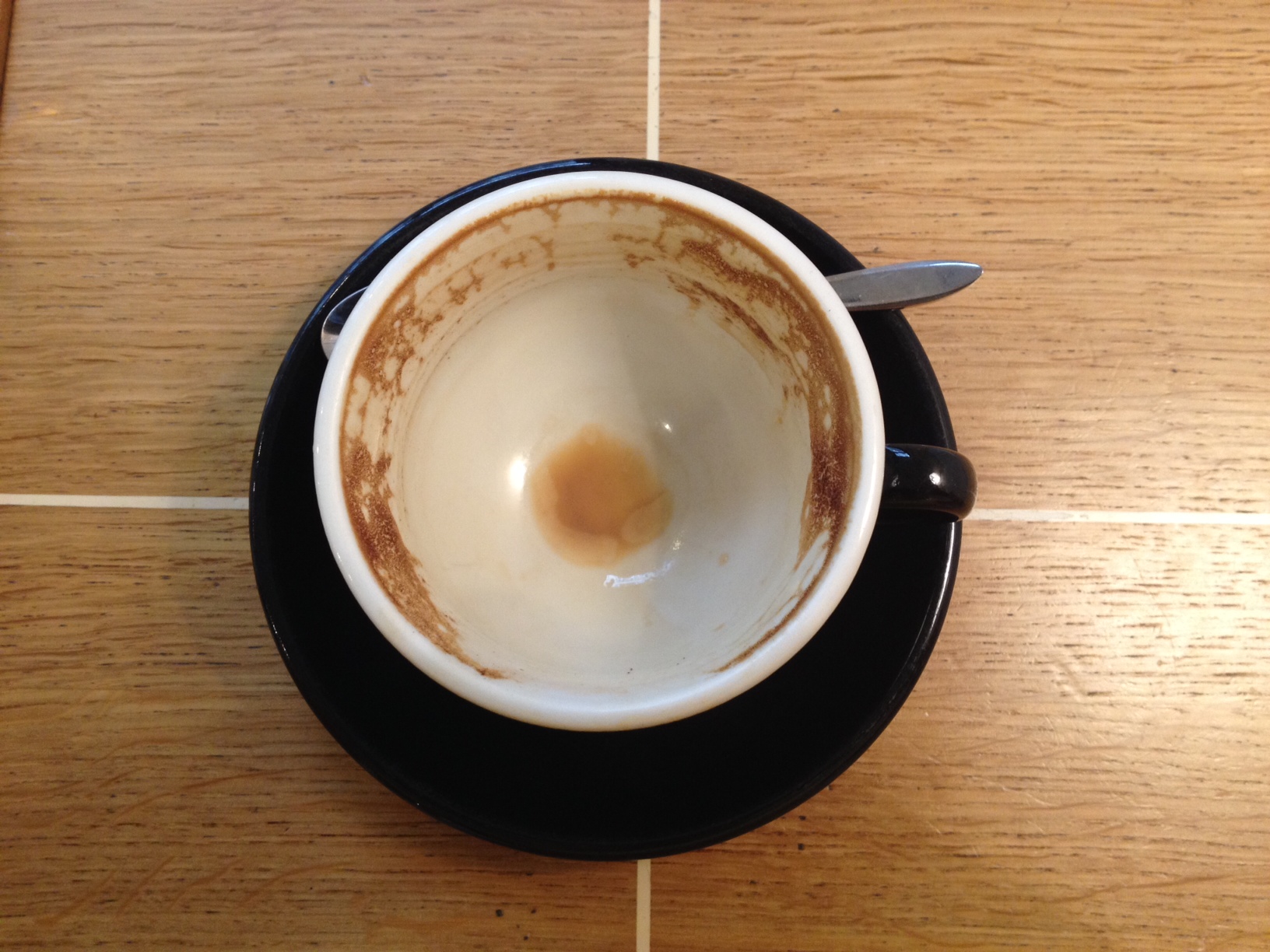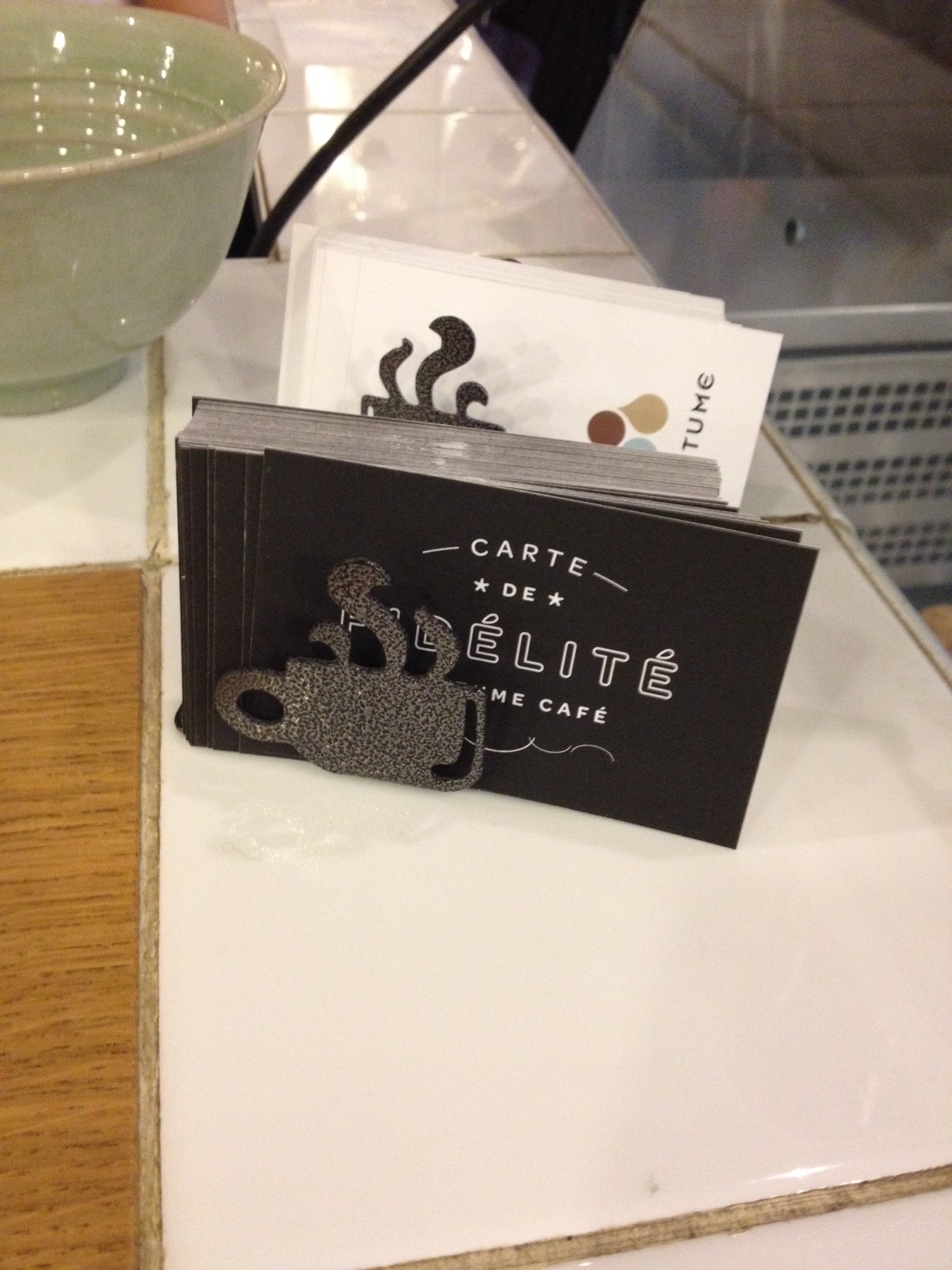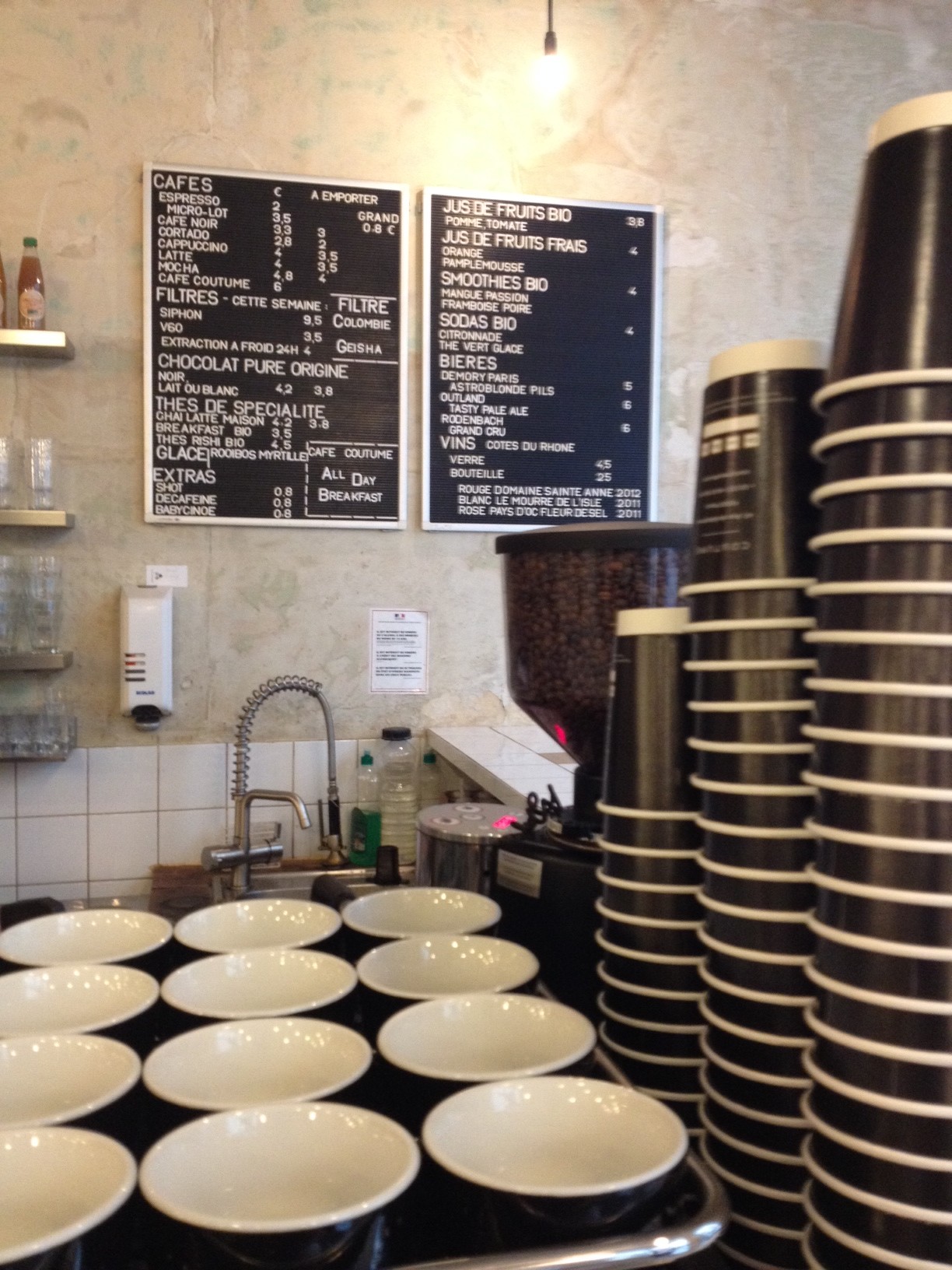 Are you staying in ?the Right Bank area of Paris? ?Don't worry some of the best coffee shops are here! ?Some review of my favorite coffee shops on the Right Bank : Black Market Coffee, Kooka Boora, and Cafe Lomi