Hobbes Paris:?31 Avenue Simon Bolivar,?75019 Paris
A new vegan, vegetarian spot across from Park Buttes Chaumont?close to Belleville, just opened and I'm already "lovin it". I mean finally a vegetarian restaurant that doesn't look like it's trying too hard, and just keeps things so simple yet delicious. It's going down on the list as one of the best vegan and vegetarian restaurants in Paris.
We tried the veggie "Green Burger" 12.50 euros and the sunday "Vegetarian Brunch" 19 euros. Both were delicious and wholesome.
My brunch started with a tempeh and vegetable salad with a tofu puree (so yummy!), then accompanies by pancakes with fruits, carrot, apple and ginger fresh juice, then a cappuccino.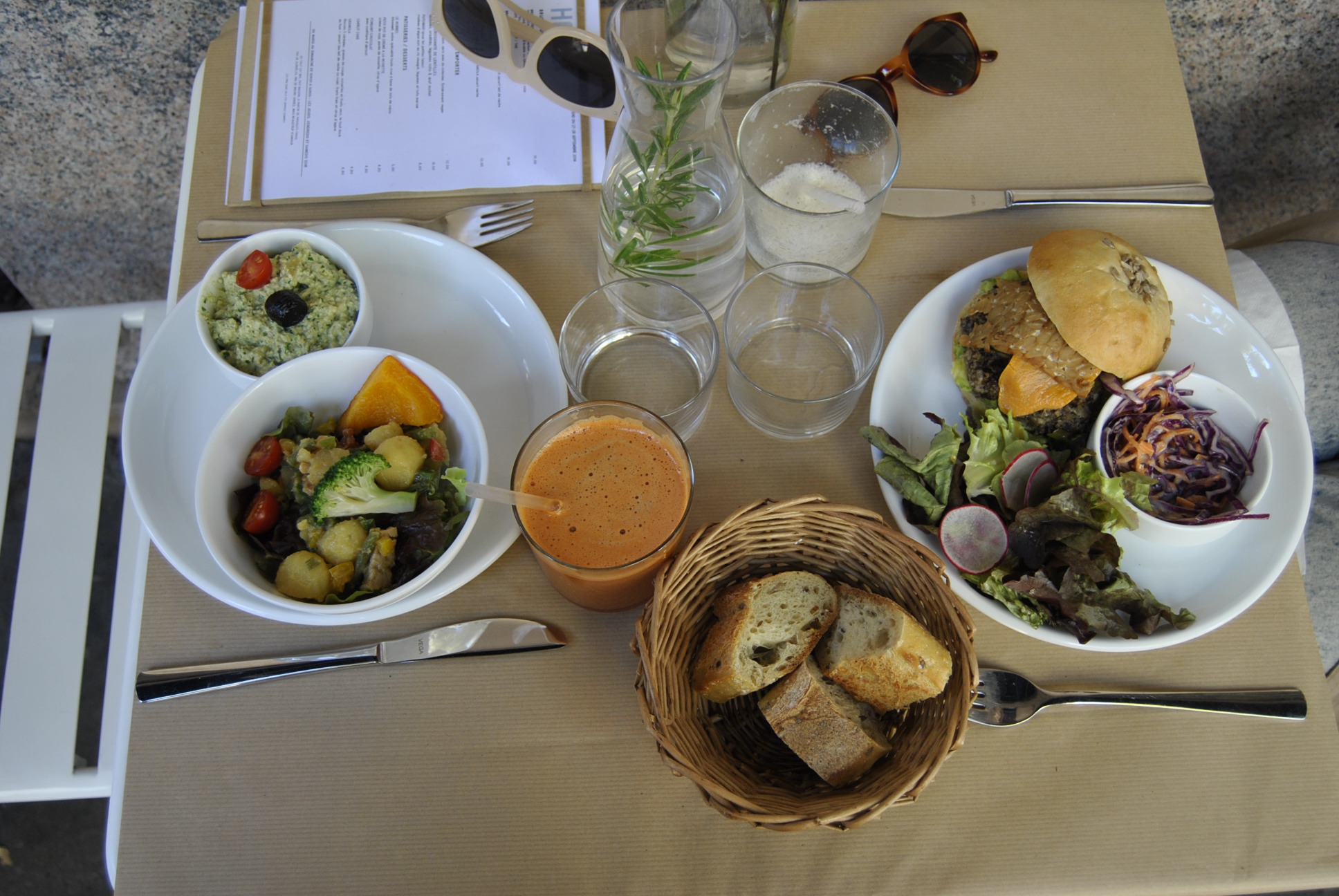 They also have a kids option with Pancakes, eggs, muesli and juice.
During the week they have a slightly different menu which you can see from the Hobbes Paris website.
They also do Take-Away.
We loved the coffee from Belleville Coffee Roasters and the peaceful minimalist decor of the space ( maybe it also helps that when we sat out front on the terrace we could smell the flowers from the floral shop next door too!)
You can also try the house special Le Hobbes (raw food/ sweet) treat made with cashew.
Check them out and let me know what you think!
Hobbes ?- Organic and fresh food.
Address: 31 Avenue Simon Bolivar
75019 Paris
Metro: Pyr?n?es Line 11
Map it: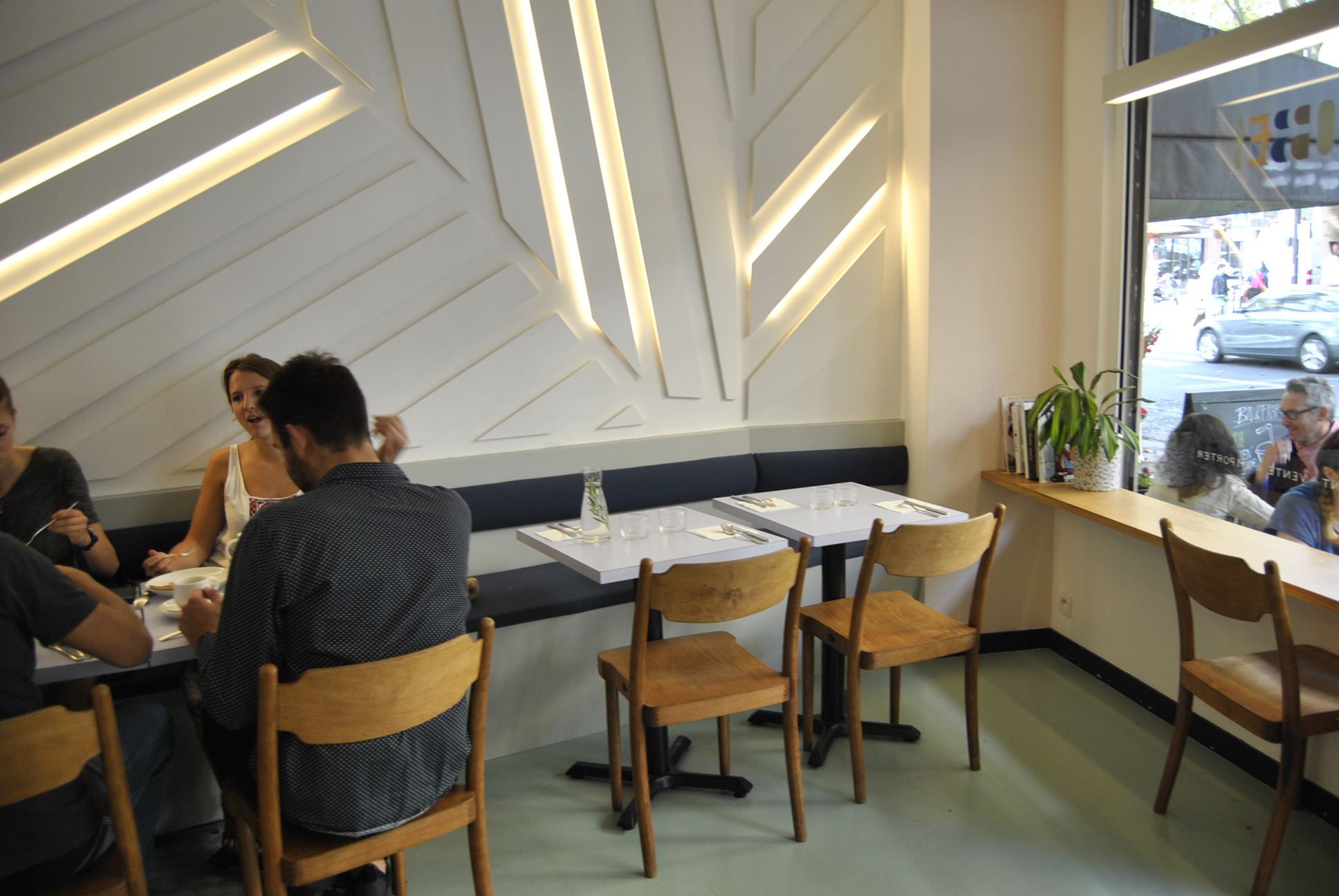 ?Opening hours of Hobbes below _ updated October 2, 2014.?