We met with the owner of l'Oustau de Baumanière, Jean-André Charial, and his chef Glenn Viel at their magnificent hotel situated in the heart of Baux-de-Provence, where high-end cuisine is integrated in a natural and elegant environment.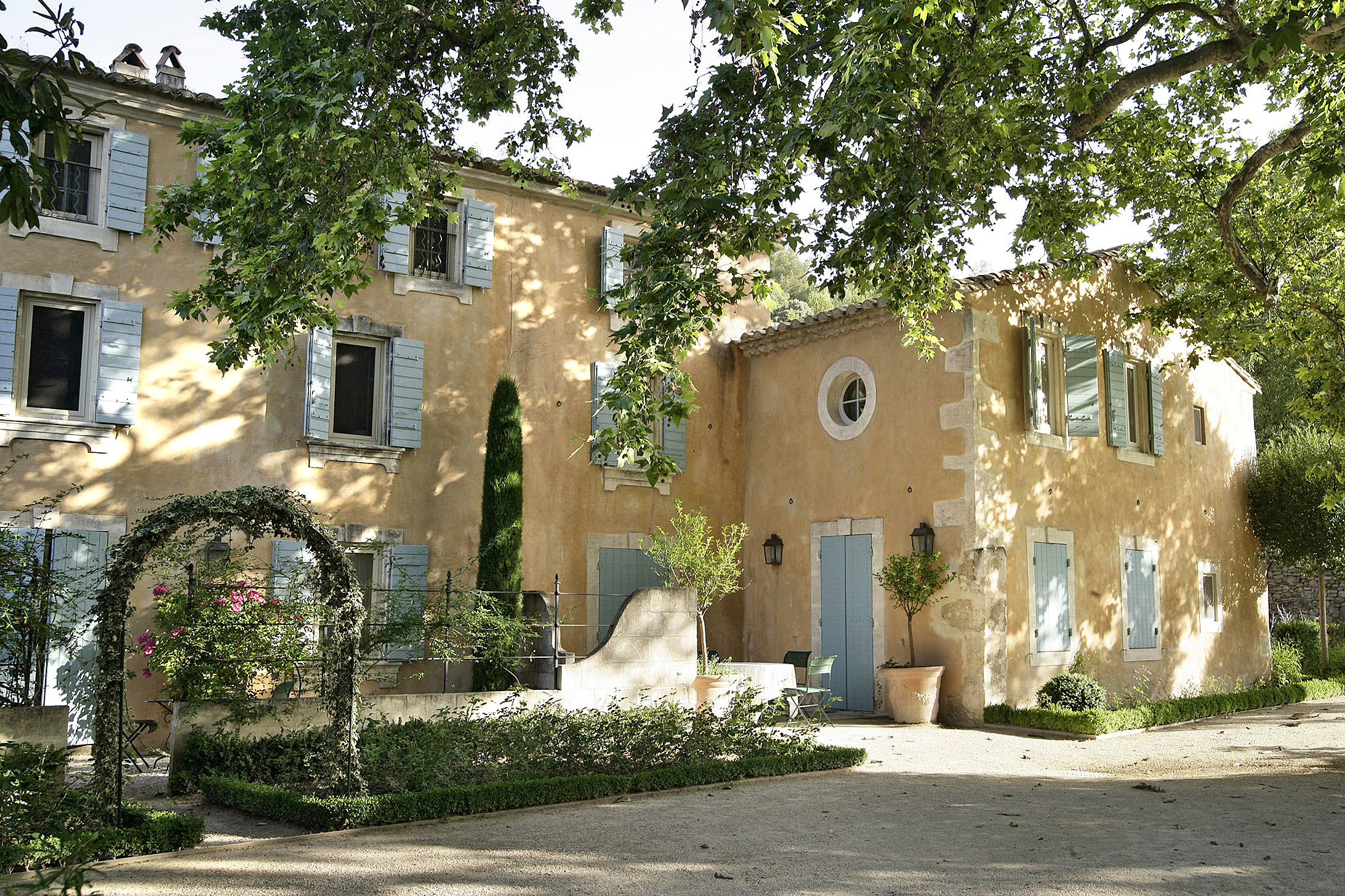 L'Oustau de Baumanière is not only a legendary luxury hotel but also a totally unique gourmet restaurant. Based in Baux-de-Provence, this Relais & Chateau with two Michelin stars offers a relaxing and calm surrounding, far from almost everything. The provincial atmosphere will seduce you immediately. This is probably why many VIPs like to come here to recharge their batteries.
L'Oustau de Baumanière, at the forefront of French gastronomy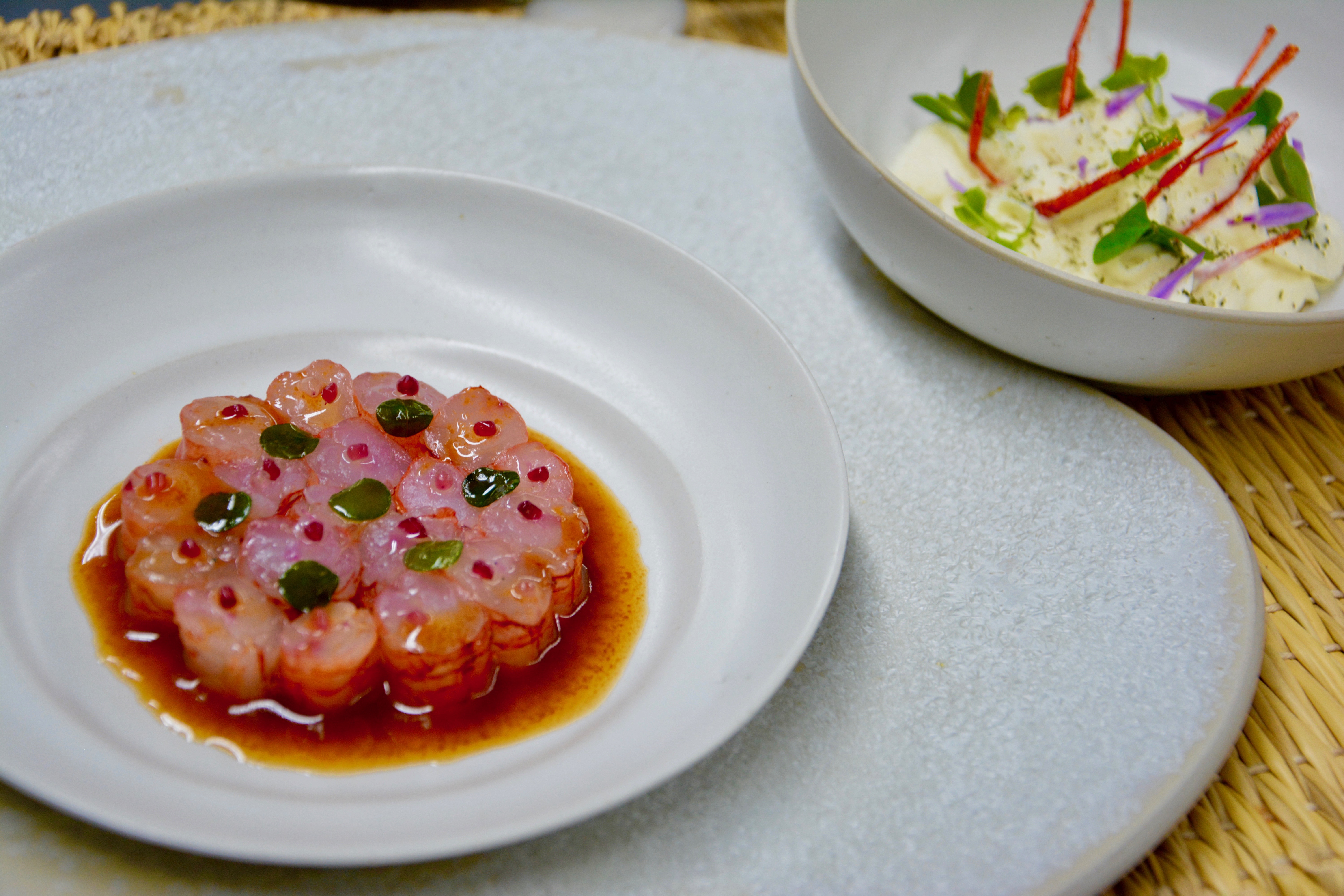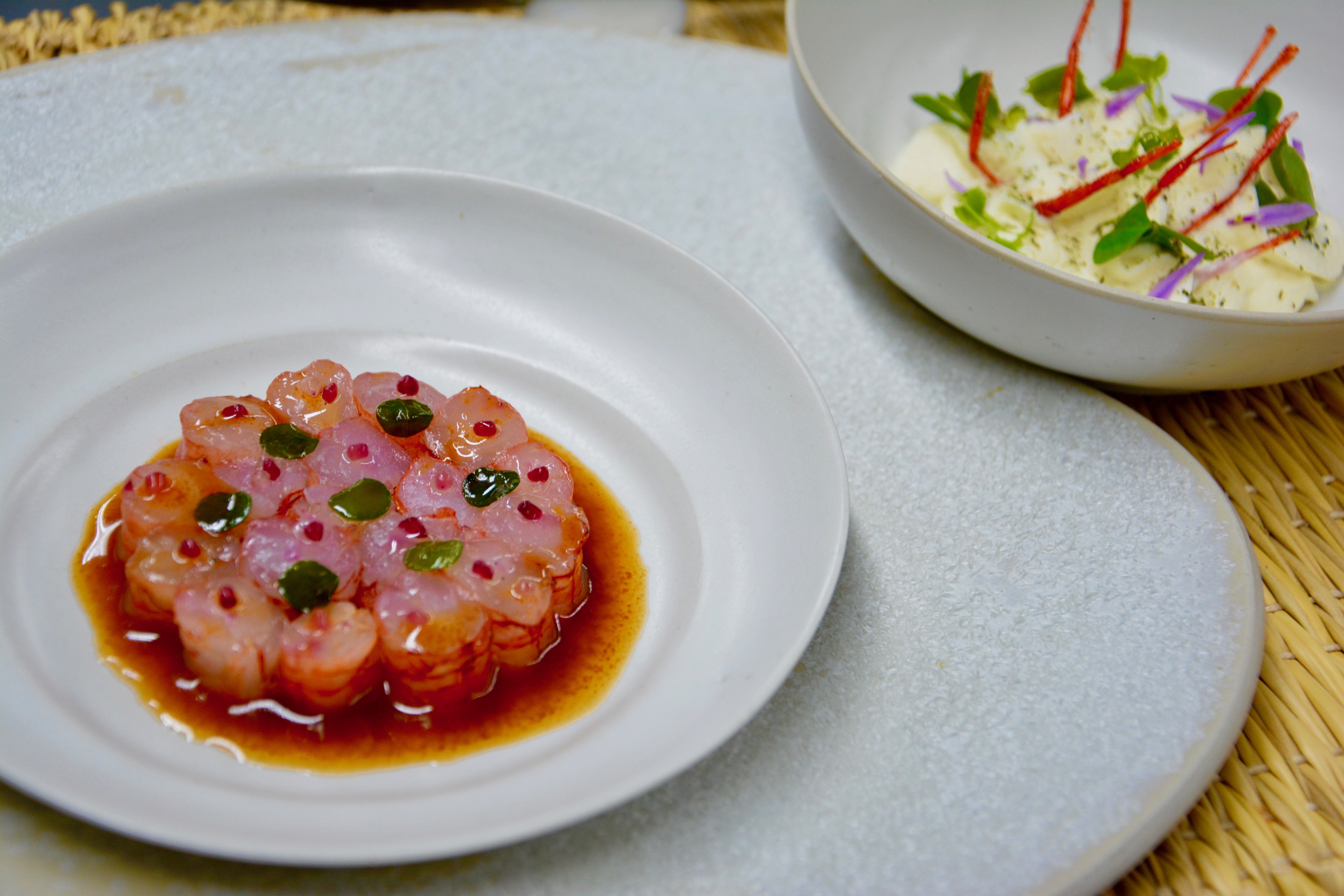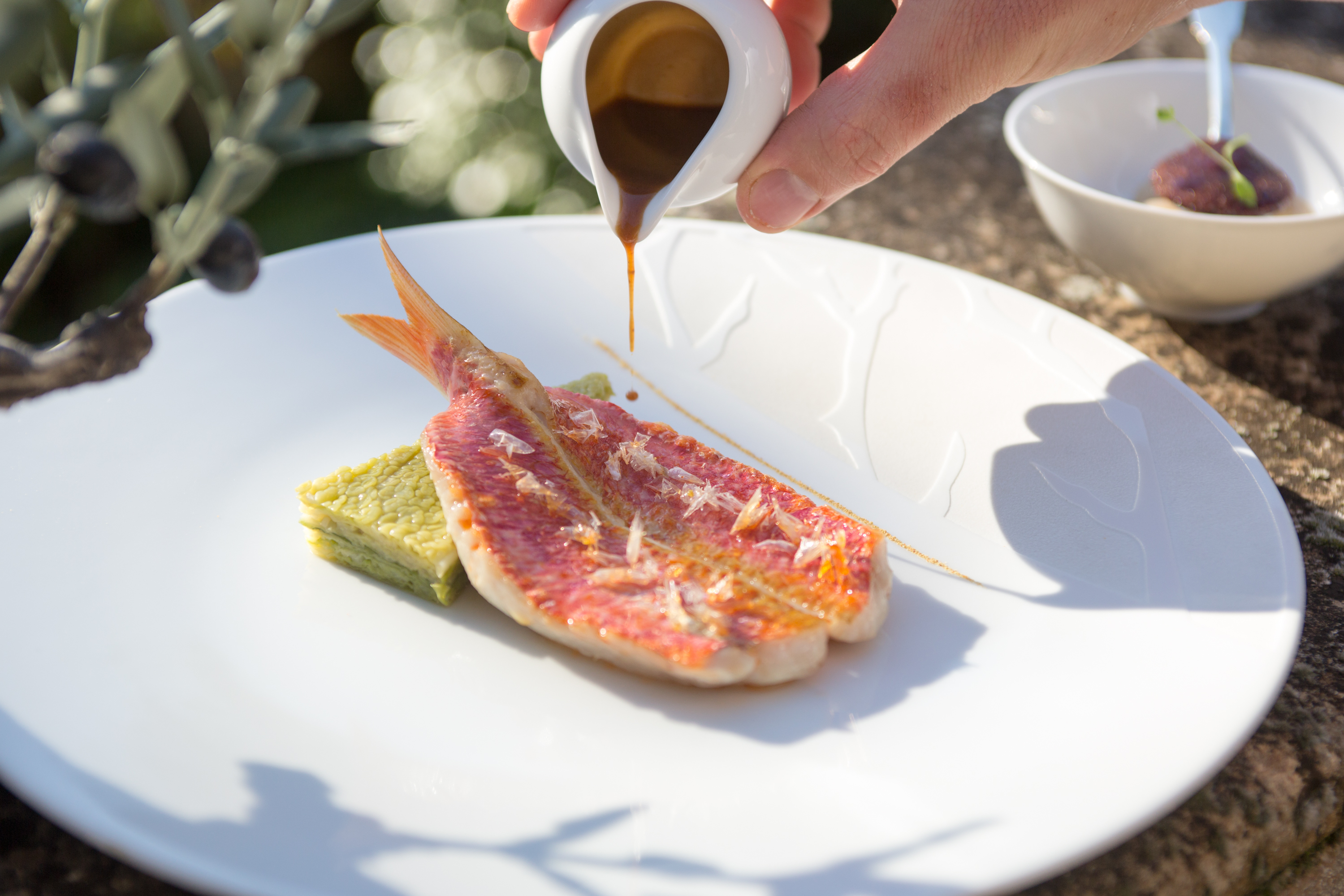 We feel good here and we eat like we're in heaven thanks to the very talented Michelin-starred chef Glenn Viel, recruited by Jean-André Charial himself, who has been in charge of the kitchen since 2015. His creations are eminently contemporary with his sublime tuna tataki for instance, creamed Gascona eggplant grilled with olive oil, dill and fried capers, or simple stuffed squid served in trompe-l'oeil style, under a beaten egg whites and an explosion of flavors. There is also the wild Mediterranean red prawns accompanied with a very fresh fennel dressing.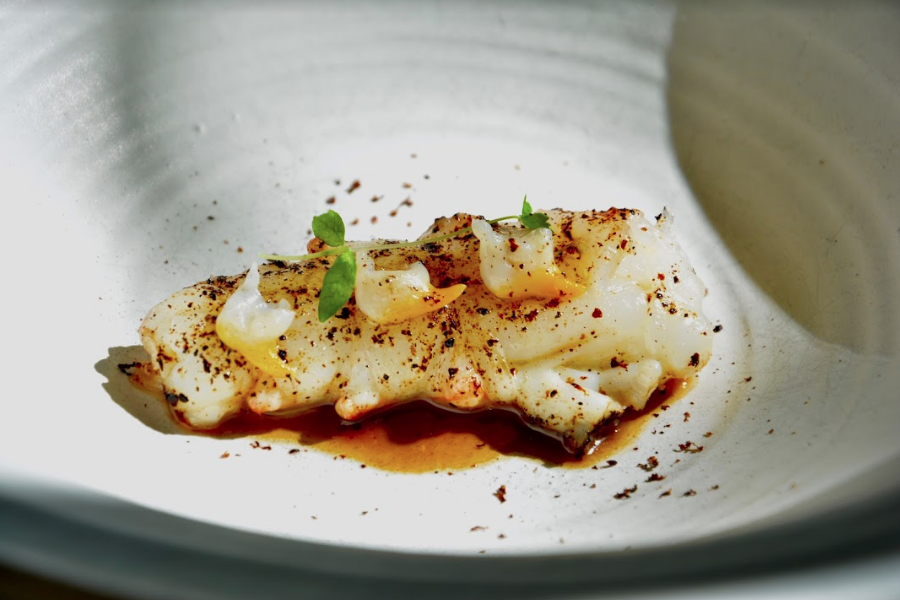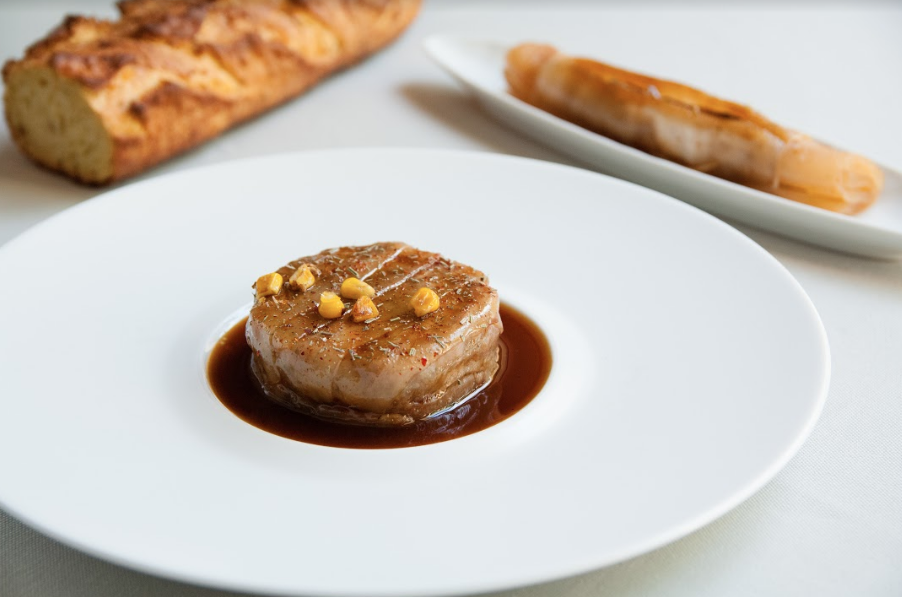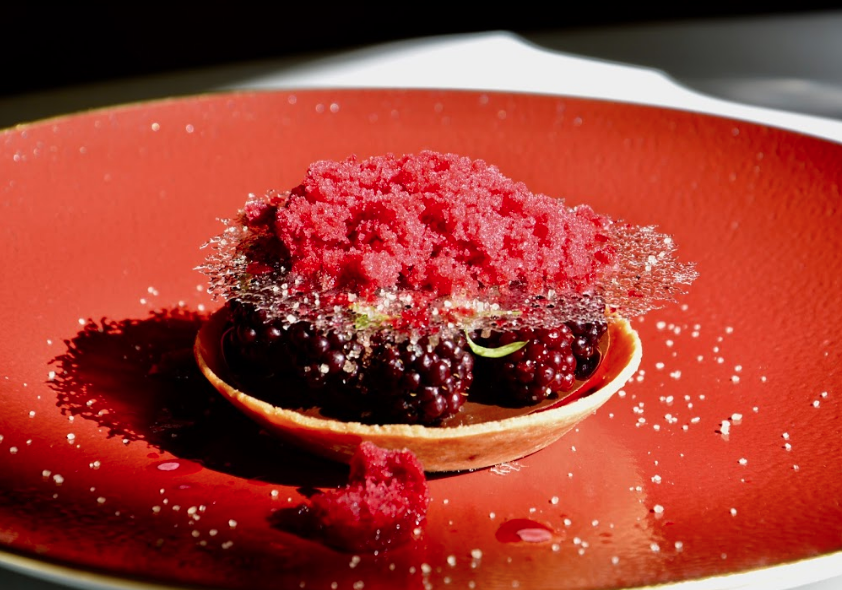 Here you can order the traditional recipes too that have contributed to the success of l'Oustau for decades. Specifically the Gigot d'agneau en croûte or the Crêpe soufflée for desert.
Taking a risky bet post war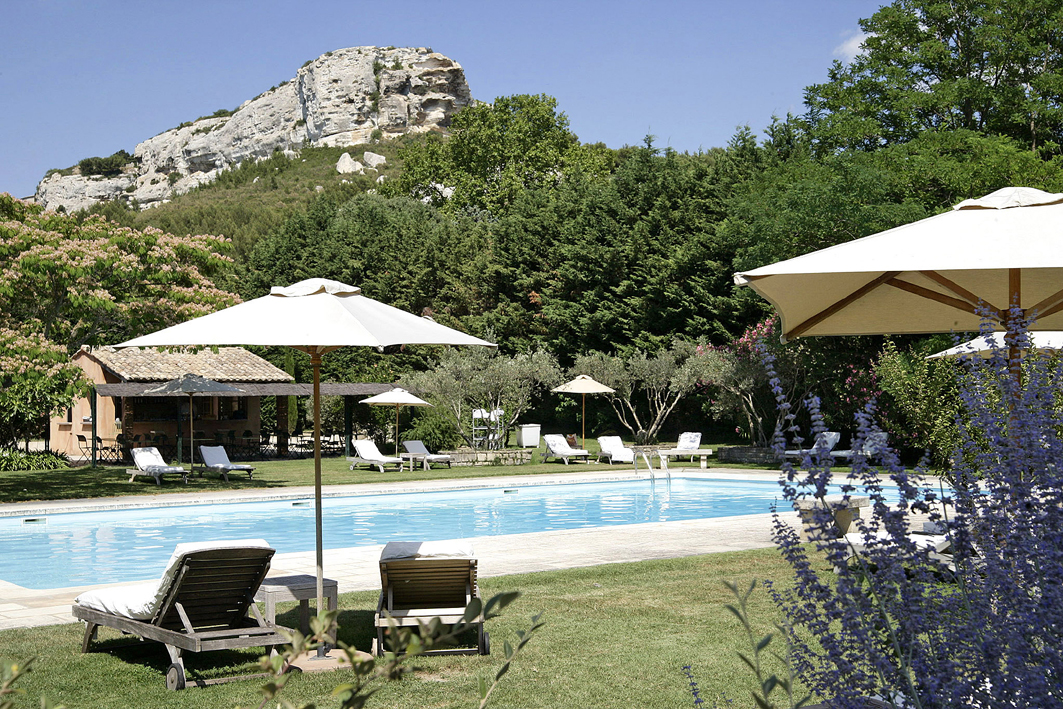 The adventure of Baumanière started in 1945 when Raymond Thuillier, a successful Parisian businessman, had an idea: to create a gourmet restaurant in the middle of the Alpilles which was unimaginable at that time. The area is beautiful but completely isolated and Baux-en-Provence was totally unknown. Jean-André Charial recounts  "The creation of l'Oustau is directly linked with the automobile development: without a car you couldn't come here. At the end of the 50's my grandfather put a fuel pump at Baumanière to attract clients, he was very innovative and visionary!"  This was a risky bet but Thuillier succeeded. Self taught in the kitchen, he quickly became one of the most respected figures of France regarding gastronomy. In less than 10 years Baumanière won not only 3 stars in the Michelin Guide but the heart of celebrities as well.
Celebrities at l'Oustau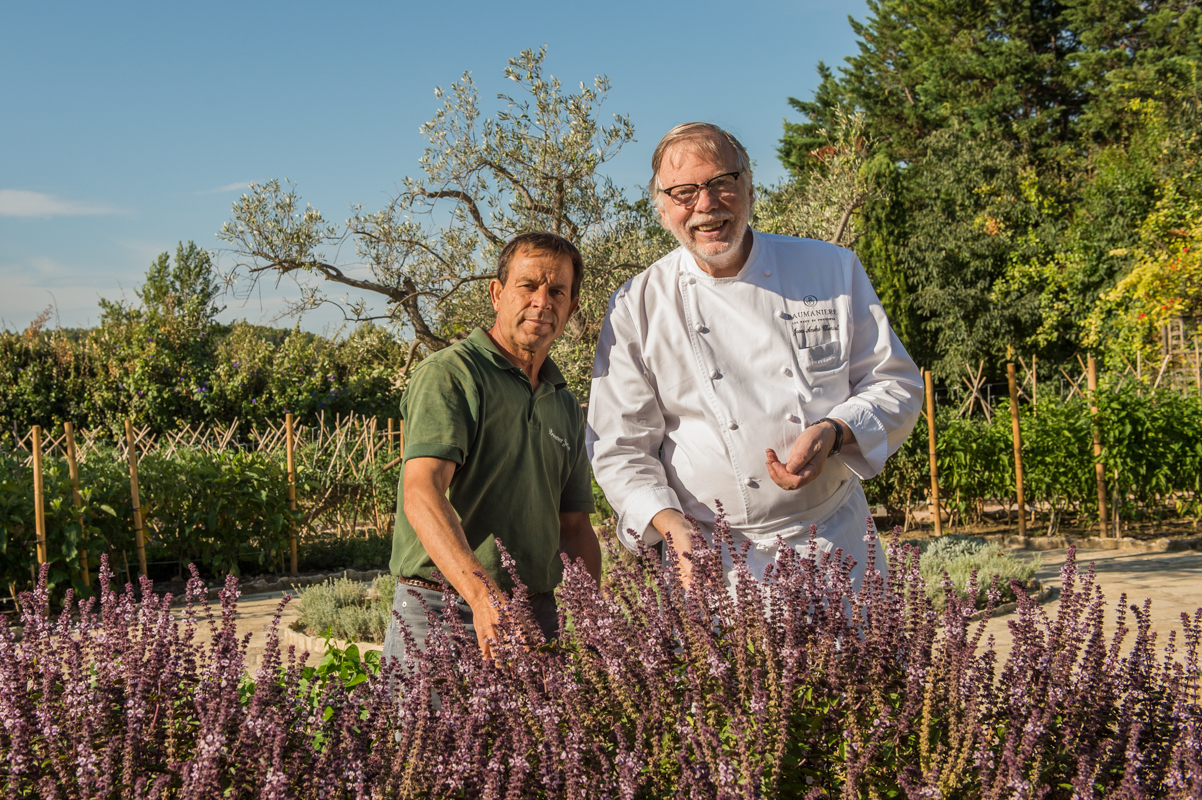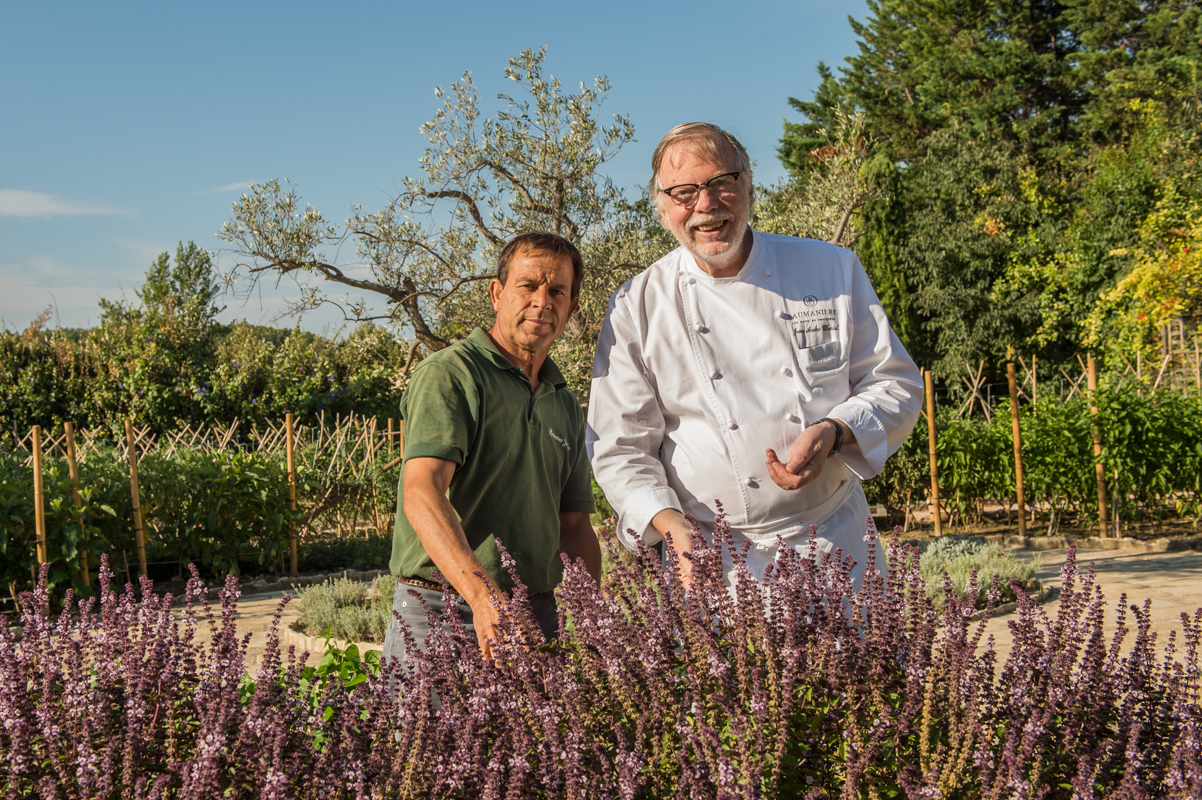 Celebrities from everywhere come to l'Oustau! In the 60's you could have met Humphrey Bogart, Pablo Picasso or even president Harry Truman. Today VIPs are still plenty. To this day, many French artists are coming to l'Oustau on a regular basis (Omar Sy or Jean Réno for example).
Jean-André Charial likes people from the theater and doesn't hide it. Besides, he compares head chefs to actors: « In the kitchen we perform every night. You can feel a vibration, something is happening… We never know how the service will turn out to be. We plan for 80 dishes per day! Some evenings everything is concentrated in one single work position and it's hard to deal with. One day we don't sell any Saint-Pierre, the day after we sell ten of them! It's never the same. There is an adrenaline during the service, something that makes you feel good. »
The first all-veggies menu in France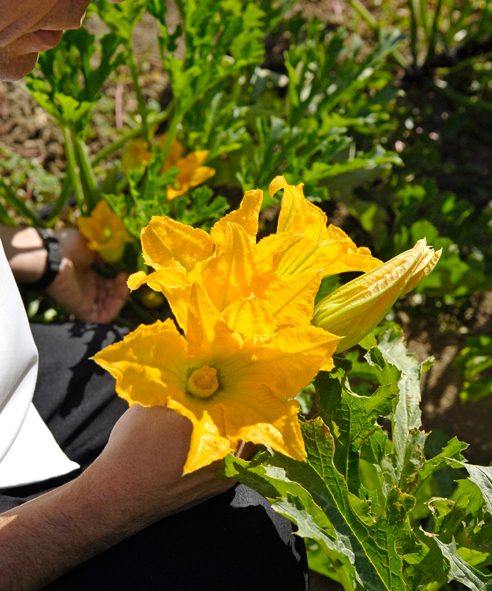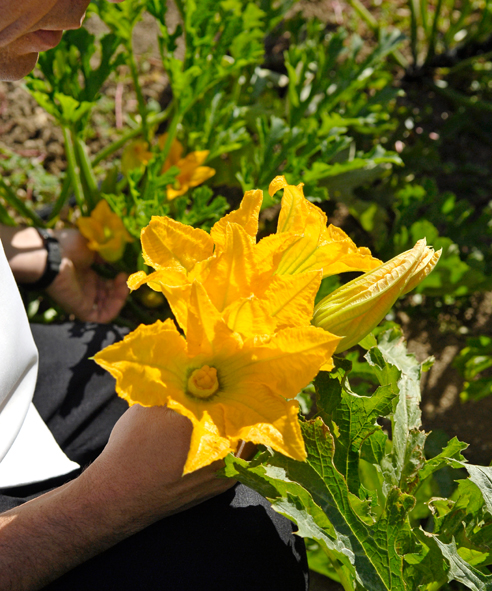 In 1987 Jean-André Charial was the first head chef of France to propose a vegeterian menu. "We've always had a vegetable garden at l'Oustau de Baumanière. My grandfather used to cultivate his own vegetables and served them at the restaurant."
When Queen Elizabeth of England organized a stay at Baumanière in 1972, vegetables had a special place. With the Loup farci en croûte sauce crevettes and the Baron d'agneau, the royal menu will be composed of Mousseline d'artichauts and Petits pois fresh from the garden. Jean-André Charial said, " I had this idea when I came back from a trip to India, where people eat practically only vegetables and where there are a lot of vegetarians. I don't eat much meat you know, once or twice per week maximum… clients often asked for a vegetarian meal. I used to hear sentences like : "I'd like a lobster salad, but without lobster!" Stella McCartney liked to come here in the 80's and she was the first to ask for an all-veggie menu. We wrote part of the book together by the way, she's the one who pushed me in this direction. Since then, I really care about this menu."
40 years before semi-vegetarianism and global warming that encourages us to reduce our use of meat products, much before the trend of naturalness cuisine or chefs' making their own vegetable garden, Monsieur Charial had already taken a stance.
The eco-responsible engagement of l'Oustau de Baumanière : a willingness to change things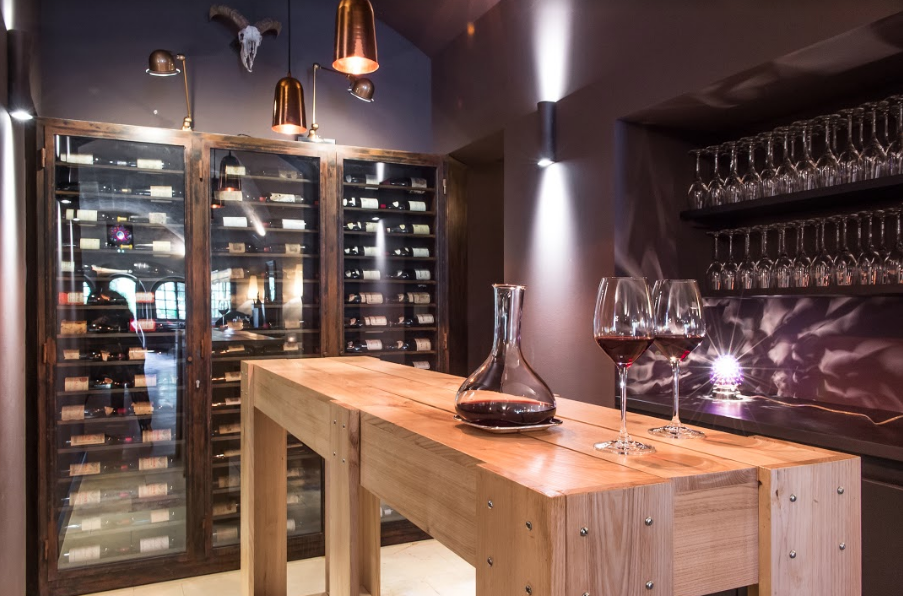 Following this philosophy, enrolled in the creation of Château Romanin, Jean-André Charial tried to make the Baux–de-Provence appellation the first totally biological wine appellation in France. He didn't succeed because all the local winemakers could not find an agreement. But the engagement was real. In recent years he decided to launch his own biological wine, l'Affectif, a model of wise greed and culture. But there is more.
Under the impetus and with the complicity of Glenn Viel, Oustau's vegetable garden is getting bigger. Hundreds of tomato plants, asparagus, green peas, zucchini, and much more are being planted. Greenhouses were built, a bio orchard was created, and beehives were introduced. A truly eco-responsible and communitarian approach has emerged since the two men have met. Dehydrators and other modern and expensive machines, convert the organic waste coming from the restaurant into compost for the garden.

Farm animals are raised and breeded on the domain in order to recycle the last food leftovers. L'Oustau does not throw away anything now. And that's how one of the most luxury hotel of France becomes a role model of eco-responsibility for the future generations.
More of the interiors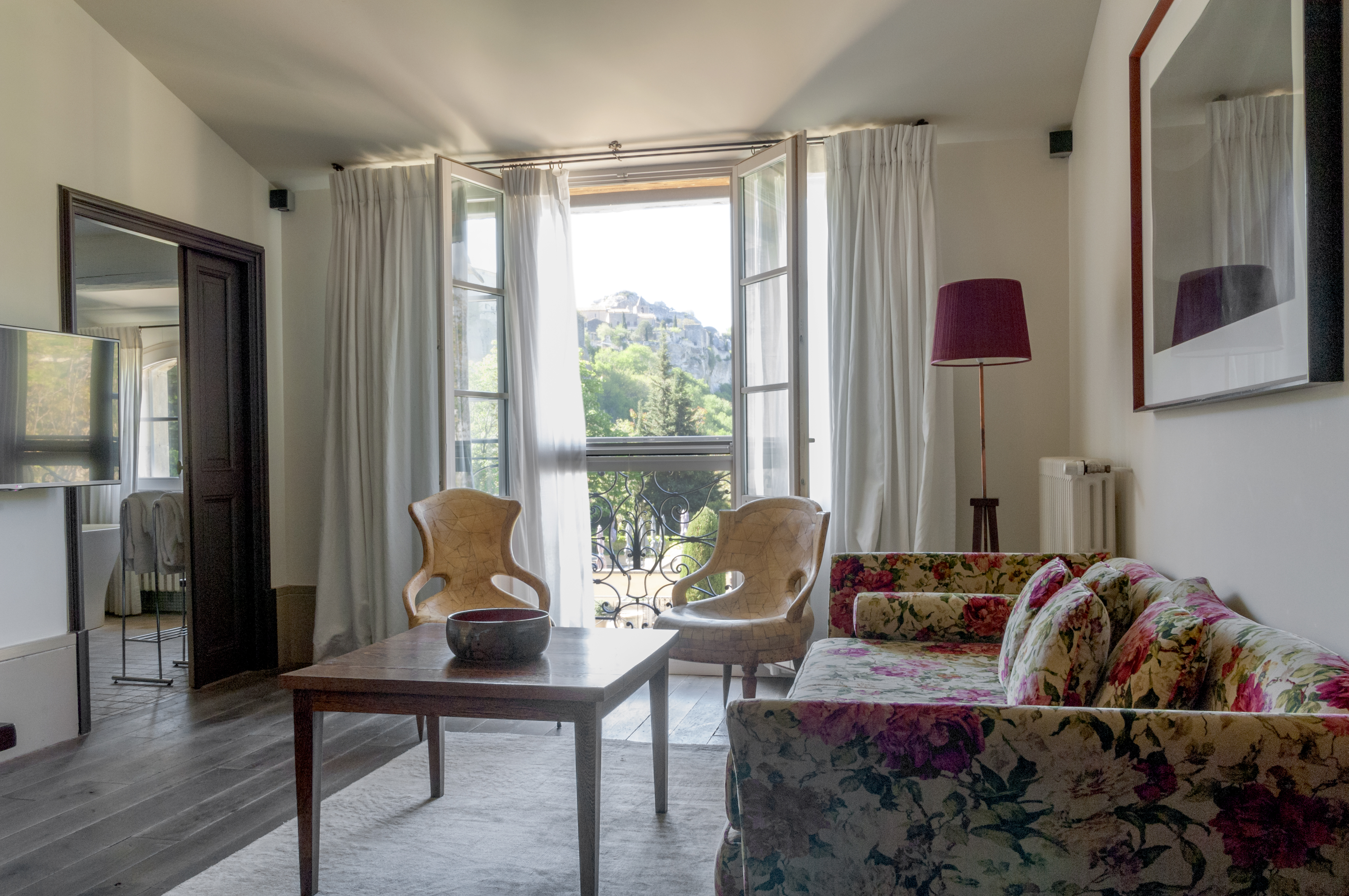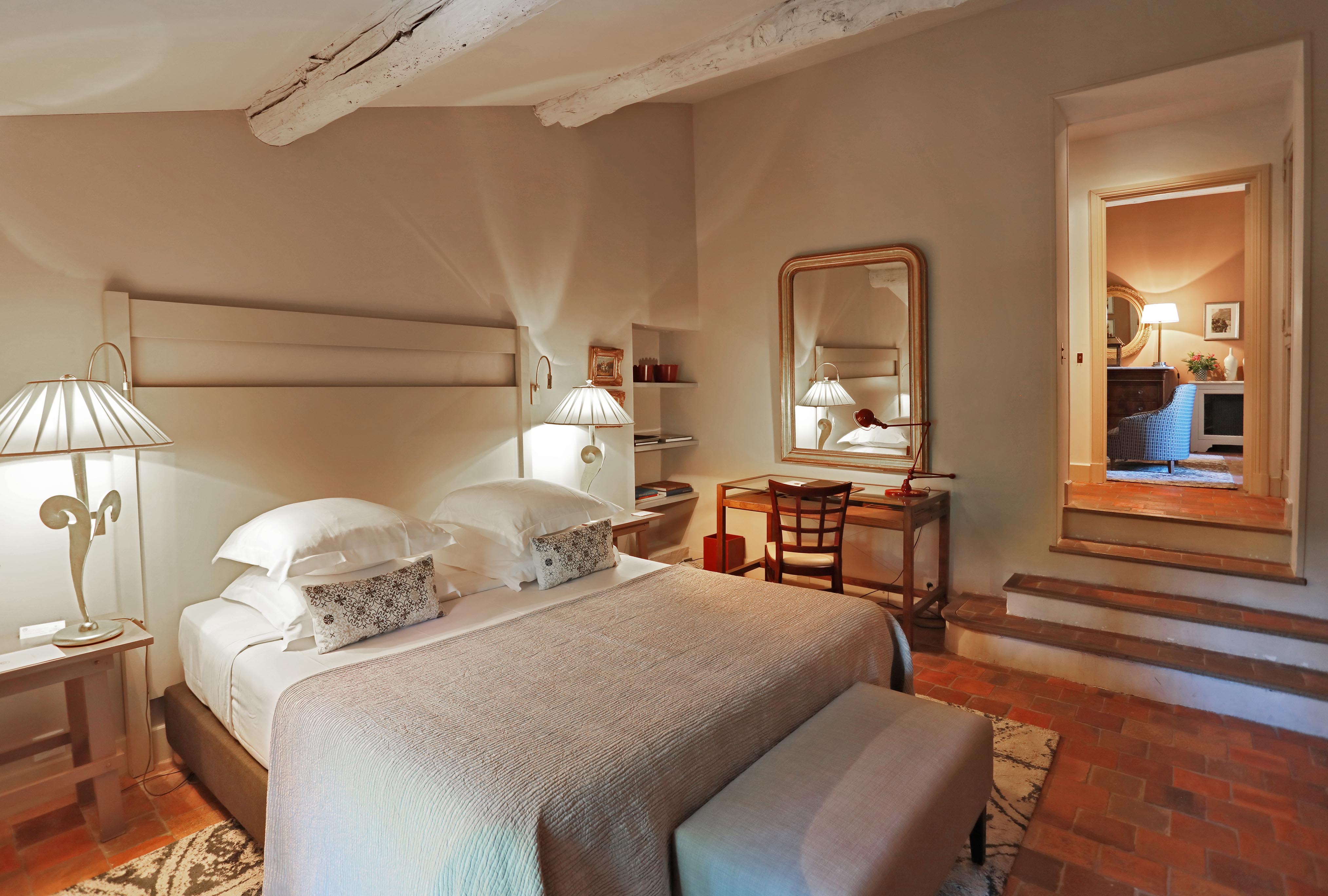 Address : D27, 13520 Les Baux-de-Provence