Some of the best lunch restaurant in Paris are old favorites bistros and some newbies hipster spots, a vegetarian option, a regal museum setting, one of the best kept cheap eats secret close to Gare du nord, and the best burger of your life are on the list. Obviously we're biased (but aren't all lists) – at least you can rest assured that every single place has been tasted tested (numerous times!)
Looking back, it was so hard narrowing the list – so leave us your best spots in the comments if you feel that we need to check them out.
Going forward, here's to many more afternoons spent – discovering prix fixe menus and new french (some non-french) cafes and bistros in Paris for 2017!
ALBION
(CLOSED) Ladies who lunch are, obviously very good at enjoying good company, leisure, exorbitant luxuries like two glasses of wine before two. At Albion one can have all of these things in an unpretentious laid back room filled with over 200 wines and a menu of modern french cooking. Poised between Gares du Nord or L'Est recoup after your travels, or thoroughly pamper yourself. Though closed on the weekends they are a Monday miracle, as many restos are closed on a Monday.
LE TRICYCLE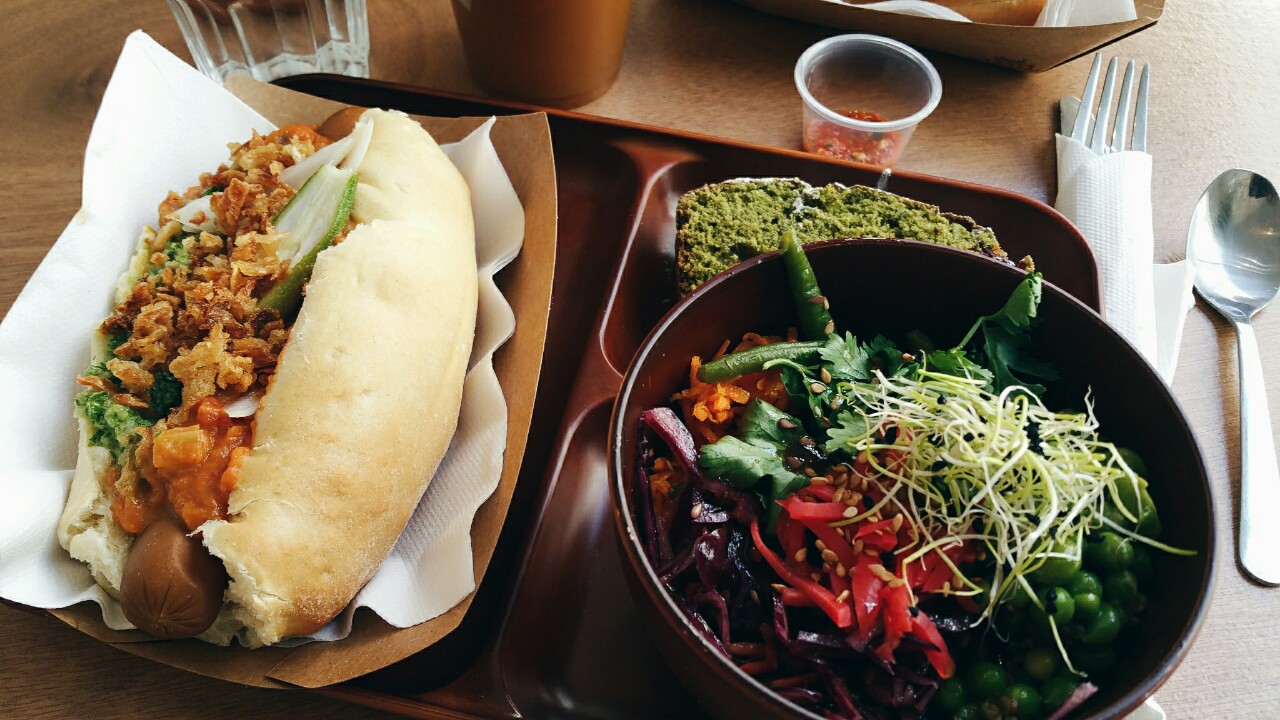 Grown with love: Buddha bowls brimming with watermelon radishes, sesame seeds over sticky rice and coconut milk topped with sprouts and sweet potato and beet! It's like Gaia Gourmand's kitchen. Everything is handled with care and respect from its origins including the artfully awesome delicious-never-miss-the-meat vegan hot dogs covered in shredded fried onions. Pat your Buddha belly and come on in for the most colorfully consistent yummy veggie meal; including their Nate dog – vegetable hotdog! Not to mention the walls always offer aesthetic inspiration via photos or sketches from Parisian artists.
MUSEE D'ORSAY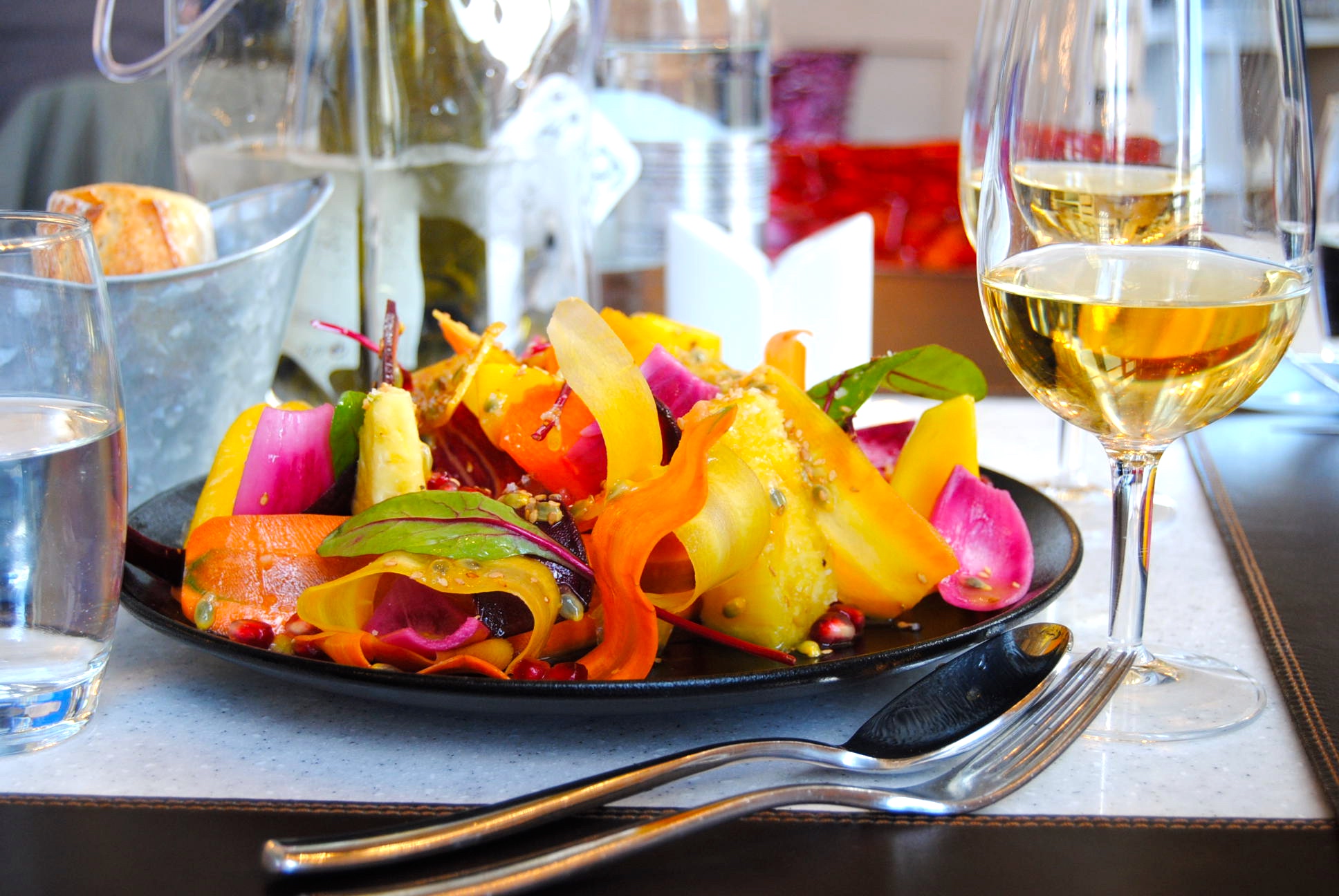 Dine with angels. Seriously – the most overlooked part of the Orsay Museum is that it has a gastronomic restaurant that many would love to keep a secret, because the prices are so affordable.
So let he gravity of history holds down the fort while nymphs nimbly fly above you. On the earth the furniture is modern. In between the food is both. Tradition fare emboldened. Impeccable wine list. Dessert to die for.
PARIS, TEXAS
Amorous Americana for the ex-pat, beef lover and hamburger in all of us, Paris, Texas is the sister of Paris New York and destined for humble greatness. You can wander through your options with Harry Dean Stanton or stick to the long horned truth: the Don't Mess with Texas burger. Paris, Texas, Paris New York, they do beef best. If you go in as a couple, have your other order the Brisket and then make an eating mess.
MUNIYANDI VILAS
A secret almost too good to share – even if the space is tiny and totally not "bistro-esque". You'll leave smelling like curry – but happy you'd found the real deal indian food in Paris. And most meals are under 10 euros ( #parisunder10euros ) The midday menu at Muniyandi offers the best spicy chicken curry Or a mini-plat of three vegetable dishes, rice, parotha (naan), and cardamom tea for 3,80. I know. I know. You're lucky we're friends.
Address: 207 Rue du Faubourg Saint-Denis, 75010 Paris
ANIMAL KITCHEN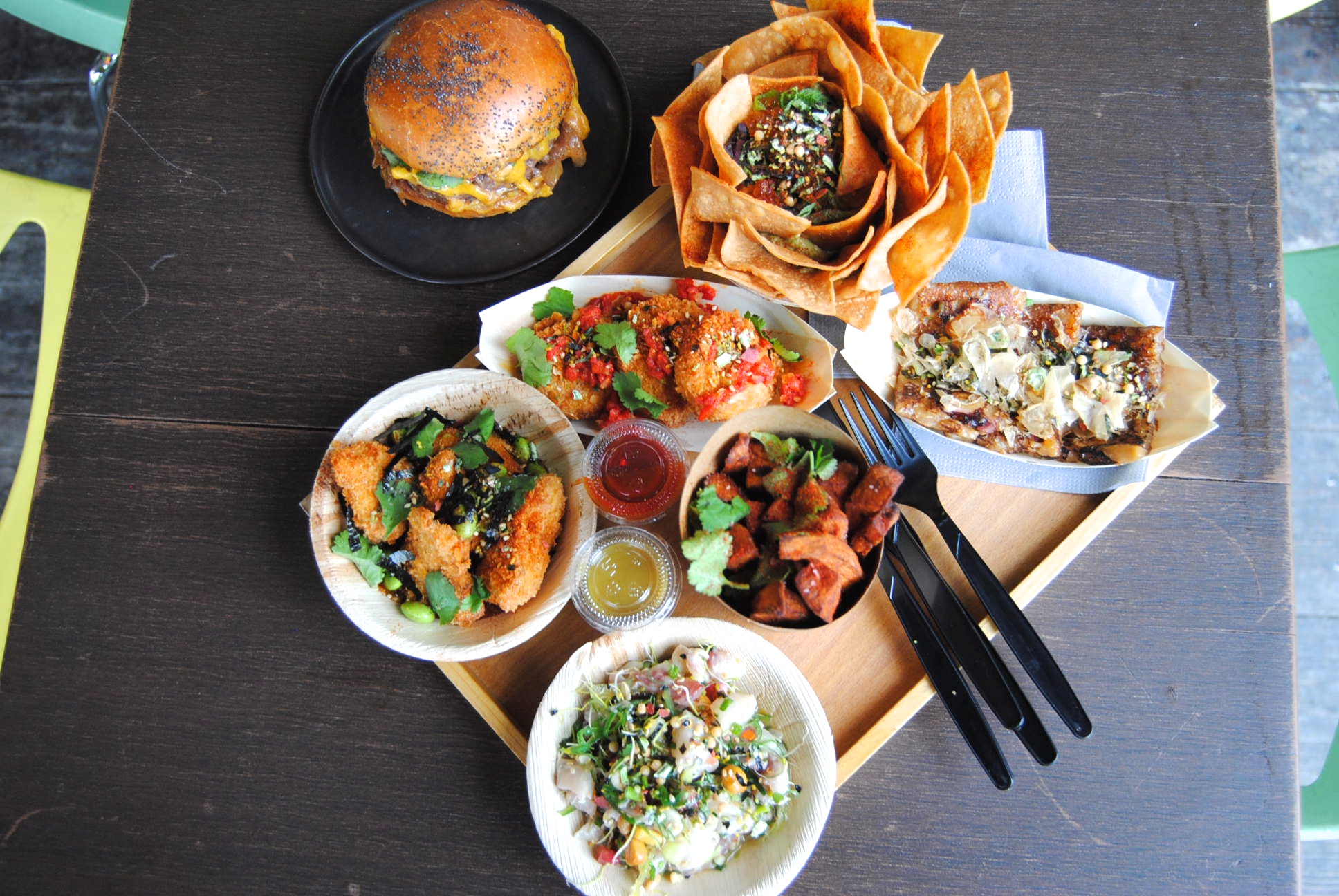 For 35 euros you can eat your heart out, and that of your food too. 6 tapas include sweet potato fries in smoked paprika and honey mustard, chevre croquettes ( think pan crusted goat cheese) with confit lemon, avocado yuzu tacos, beef empandas, octopus in ponzu (think what you want – but go try it!), meatballs with thai cilantro and almonds. Animal kitchen's street meets tapas gourmand meets asia meets music for the masses at Point Ephemere (not a fancy place – but the food makes up for that). Seriously, the tapas are just a gateway drug to the best burger you ever did meat.
Address: 200 Quai de Valmy, au Point ephemere, 75010 Paris-10E-Arrondissement
What are some places you're looking forward to lunching at in 2017
There's a few on our wish list for January – not newbie but Septime , Louis Louis and Le Chat Bossu are all the same hood and we're really digging the 12th arrondissement (over by Faubourg Saint Antoine) diverse gastronomical choices!